Hong Kong Cray !!! Sunday's Grocery in Kennedy Town
1
The Lowdown
Restaurant Name: Sunday's Grocery
Cuisine: Bodega / Takeaway Sandwiches / Liquor Store
Average Price per Person: $80 to 150 HKD or $10 to $20 USD
Location: Kennedy Town, Hong Kong (please refer to the map below for details)
Recommendations: Bánh Mì, Katsu Sando, Falafel, Mushroom Melt, Market Chips and Fried Chicken.

Ratings (out of 5)
Taste: 4.5
Creativity/Authenticity: 4
Atmosphere: 3.5
Service: 5
Bang for Buck: 4

Crayscale !!!
From Yardbird to RONIN, our Albertan homies Matt Abergel and Lindsay Jang continue their Hong Kong expansion with the opening of their new Sunday's Grocery in Kennedy Town. As the newest member of the family, Sunday's Grocery is certainly different relative to the two pre-existing establishments opened by Matt and Lindsay. While you're likely to make the jaunt out to Central to eat at either restaurants, Sunday's is positioned more as a local neighborhood take-out spot. There isn't anywhere to sit and you're meant mostly to pop in, cop a dope curated selection of household items alongside some 50 varieties of Japanese whiskey and continue on your way… or at least if you want a place to loiter, outside is not bad.
The inspiration behind Sunday's Grocery is none other than the OG New York institution, the bodega. While you won't find the lowest common denominator in regards to food and caffeine, the concept remains. And like anything that Matt and Lindsay, the execution is done to a high level. The artwork is done by fellow Canadian Dan Climan and with the outside signage, really calls out something different and compelling relative to the old school cha chaan tengs or restaurant group offerings around the area.
Most people will want to know how the food stacks up and not necessarily how the spot carries blacked-out q-tips or has some of the same enamel plates and charcoal as Yardbird. Let it be known, these are some of the trillest sandwiches you'll find in Hong Kong. Several different takes on cultural favorites are re-appropriated under the watchful hand and palette of the team. Some of important highlights include the ridiculously delicious Bánh Mì, perfect Katsu Sando, best Falafel in Hong Kong, sweet and crispy Market Chips and the occasional Fried Chicken.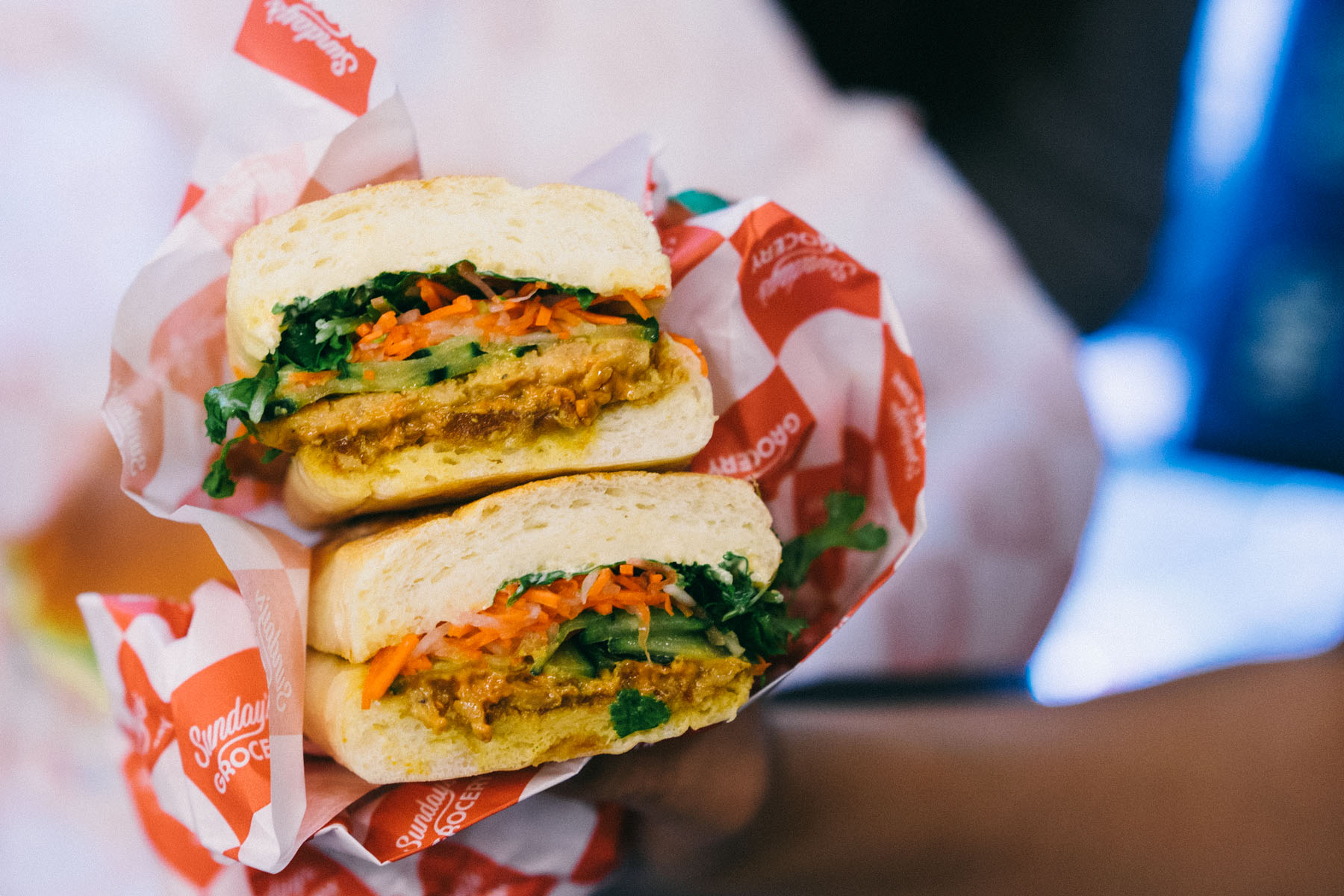 Bánh Mì ($80 HKD or $10 USD). I'm all about that Bánh Mì! This is one of the best Bánh Mì sandwiches I've ever had with the perfect combination of spiced chicken terrine, Yardbird's liver mousse, crispy shallots, fresh chili, pickled carrot, daikon, cucumber, coriander mizuna salad and Sriracha Kewpie.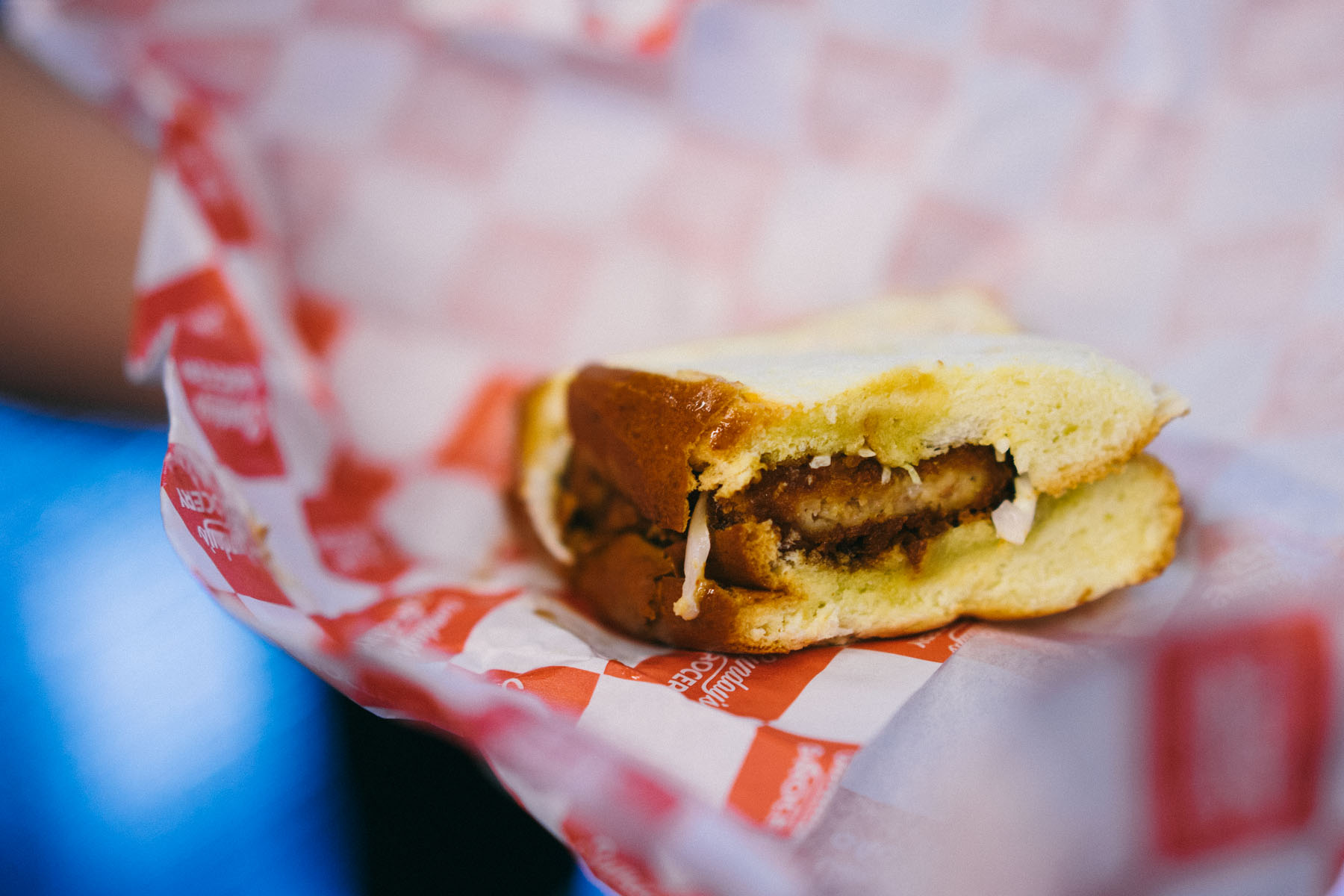 Katsu Sando ($80 HKD or $10 USD). This is essentially a Japanese inspired fried chicken sandwich made with a fried chicken meatball patty breaded with panko bread crumbs, green cabbage slaw, lemon juice, tonkatsu Sriracha sauce sandwiched between fluffy milk bread! The Katsu Sando is served at Yardbird too, but you eat it during the day without too much of a wait at Sunday's!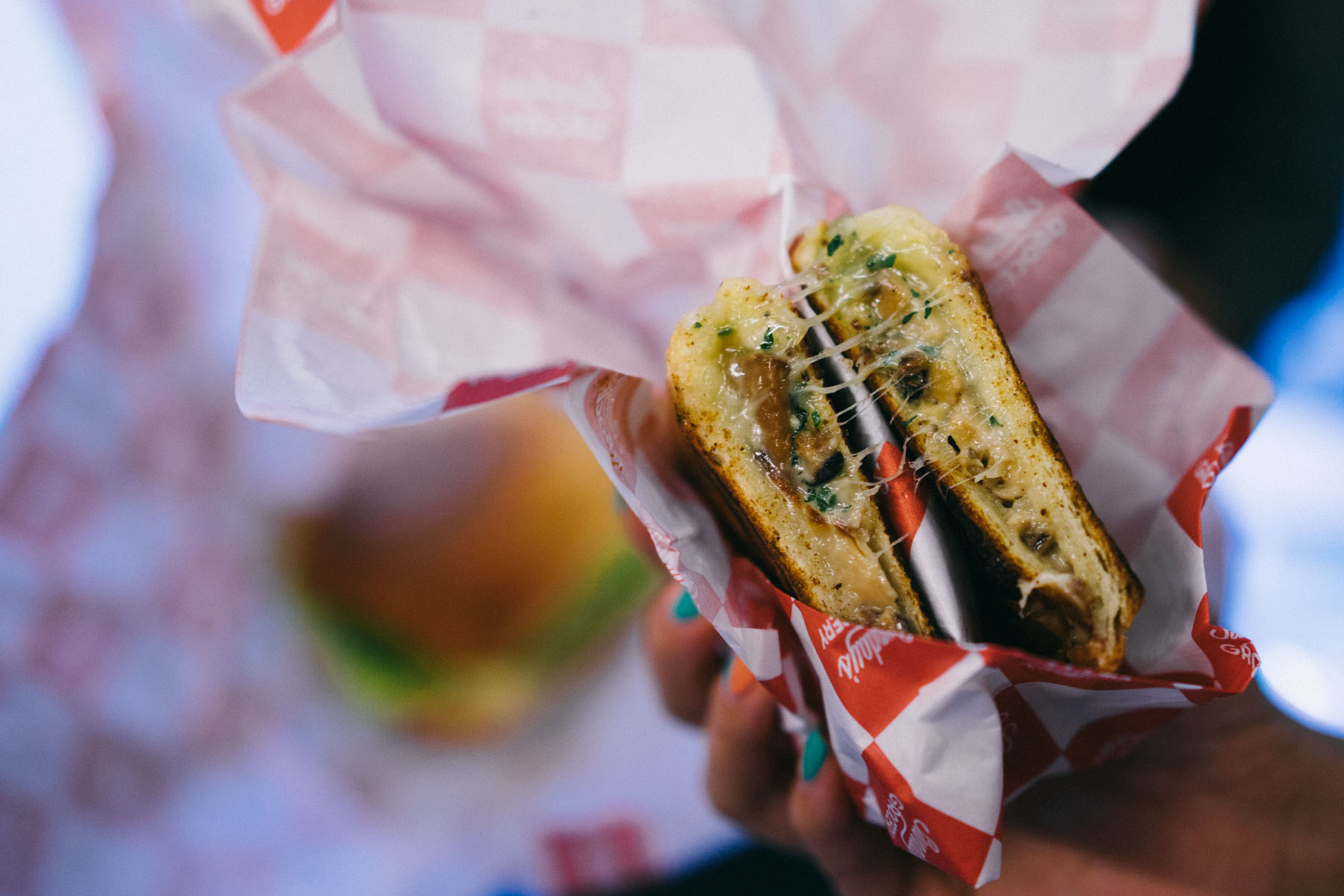 Mushroom Melt ($80 HKD or $10 USD). The mushroom melt was on point packed with eringi, shiitake and  maitake mushrooms roasted in thyme and rosemary smothered in a blend of melted parmesan, oaxaca, and fontina cheese finished with roasted garlic mayo.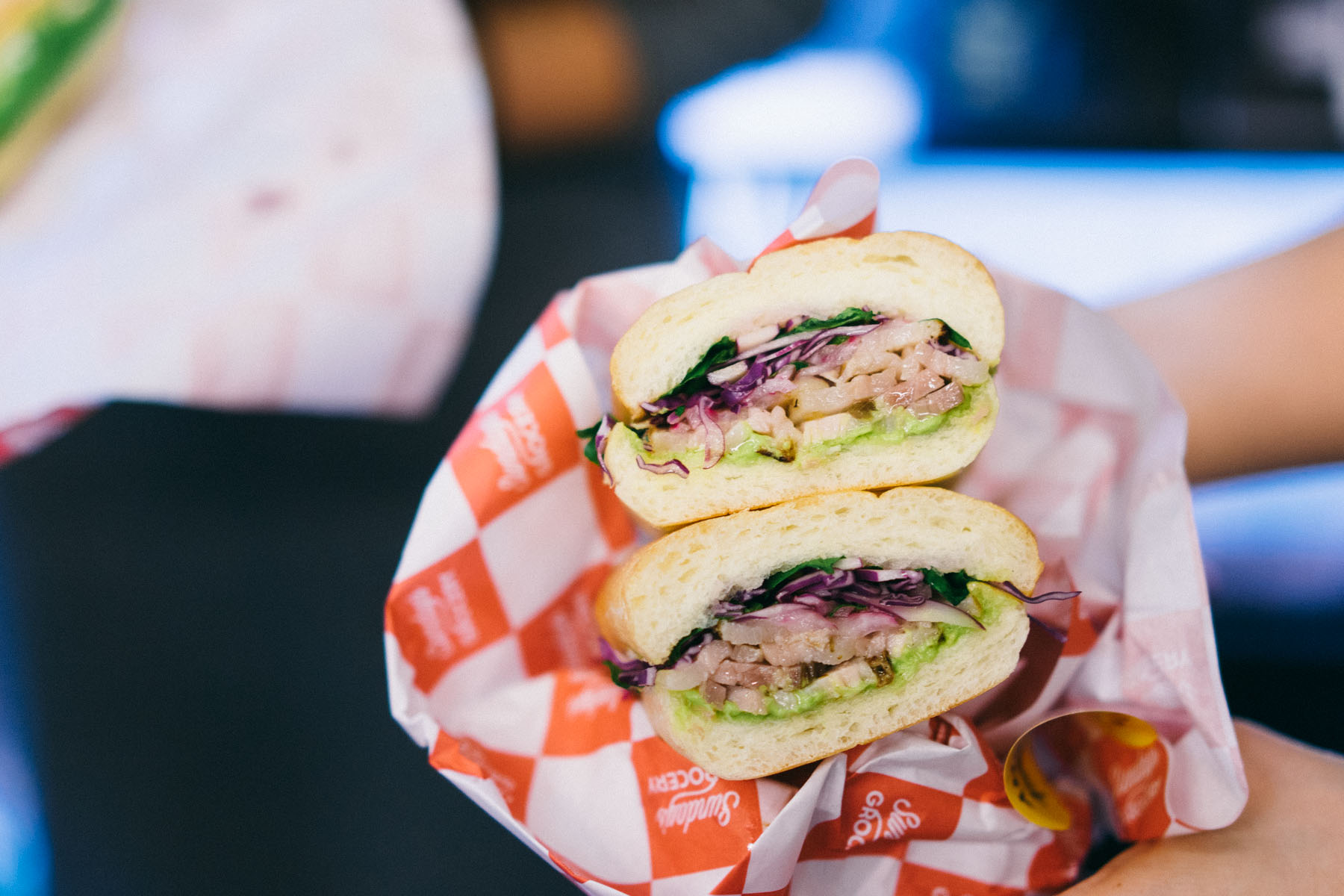 Roast Pork ($80 HKD or $10 USD). The roast pork sandwich was mad tasty consisting of slices of cumin yuzu kosho roast pork, avocado, pickled red onion, red cabbage and watercress salad sandwiched.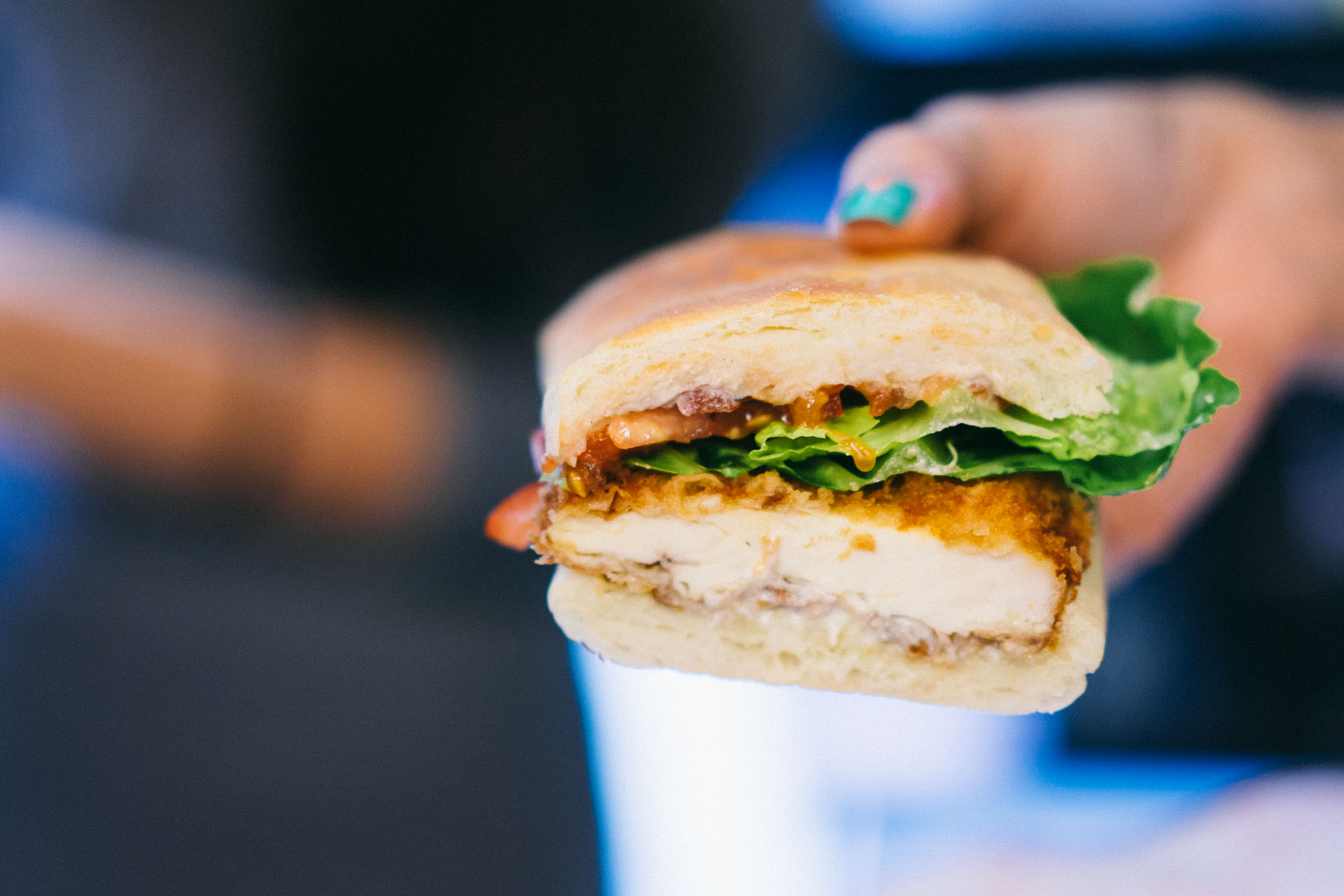 Chicken Schnitzel ($80 HKD or $10 USD).  The schnitzel is also a fried chicken sandwich made with chicken breast breaded with panko bread crumbs , sliced tomato, Romain lettuce and tahini kewpie.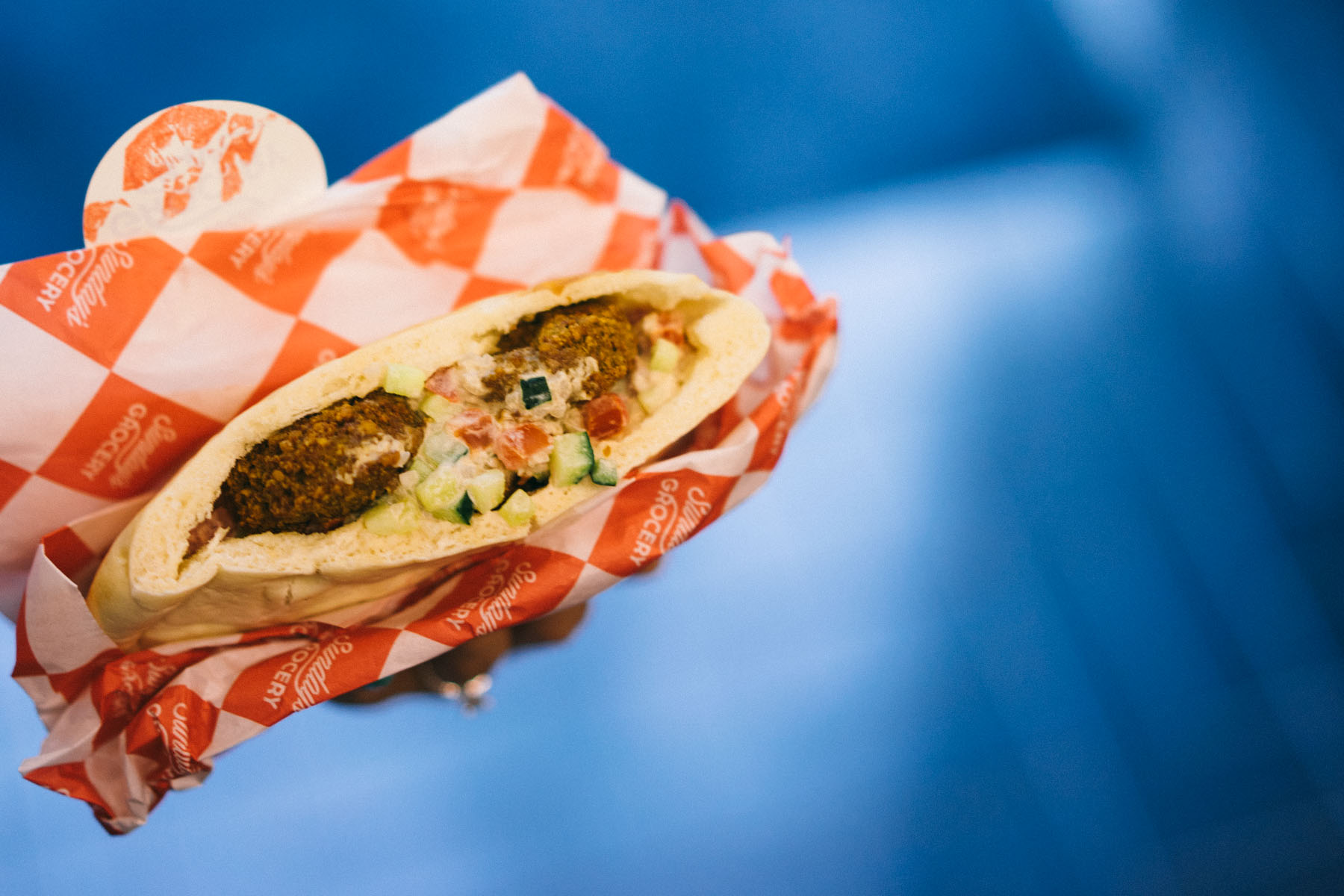 Falafel ($80 HKD or $10 USD). I'm not a huge fan of falafels, but I was definitely feelin' Sunday's falafel – falafel balls with Israeli salad and pickles, marinated green cabbage and tahini stuffed in a huge pita.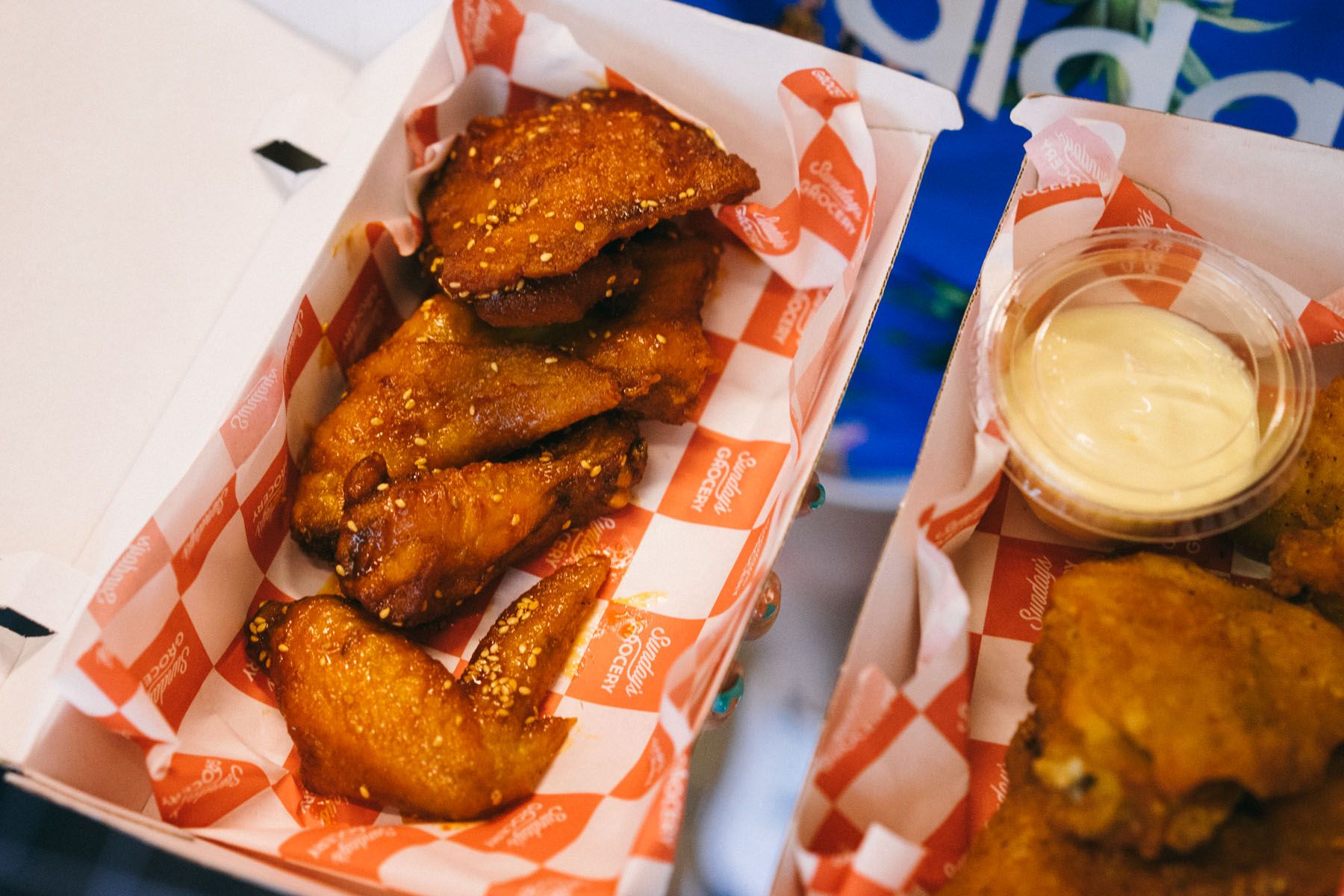 Fried Chicken ($110 HKD or $14 USD). Yessss! Finger licklin' good Korean Fried Chicken (KFC) or regular fried chicken!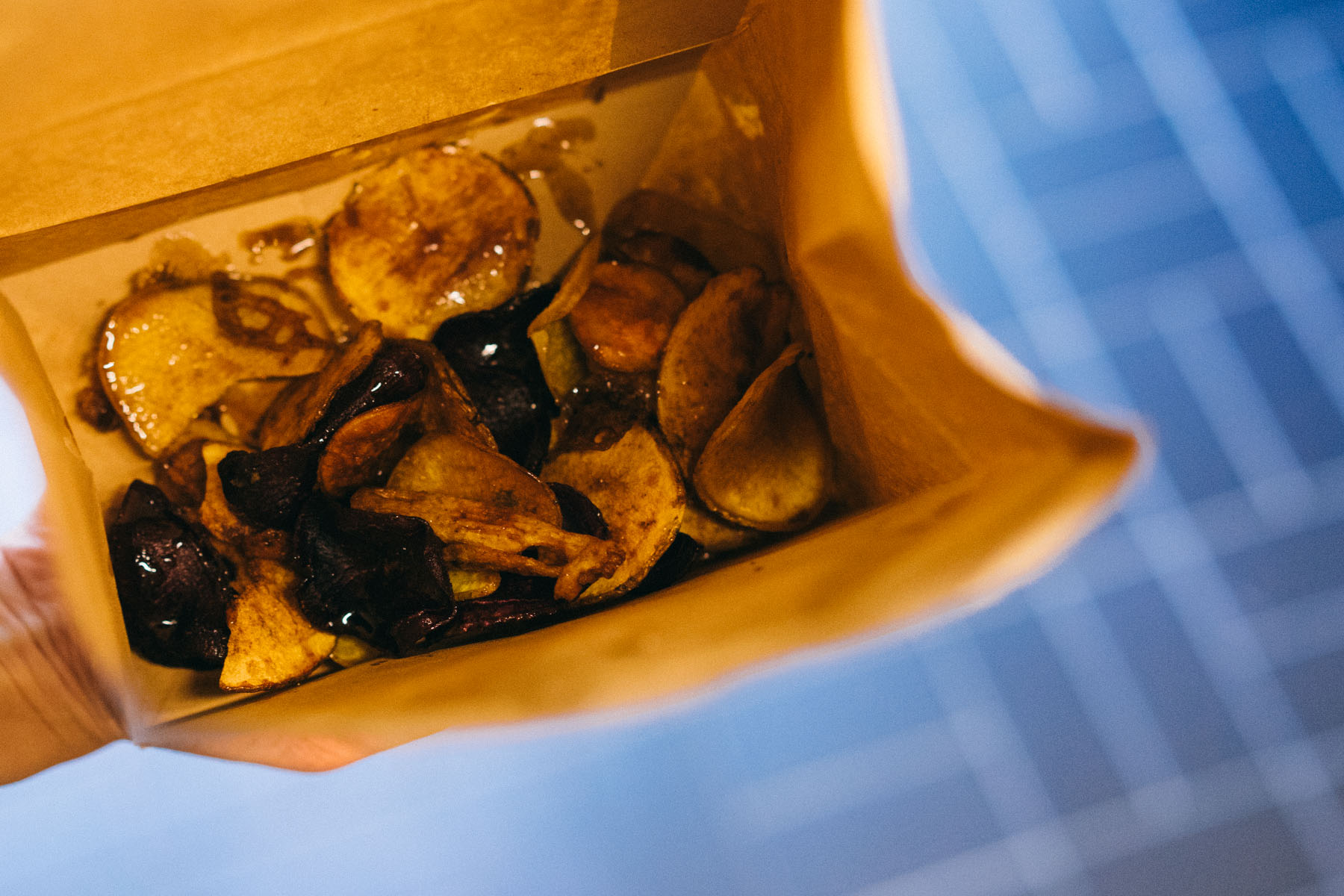 Market Chips ($40 HKD or $5 USD). This stuff is crack. Crispy fried root vegetable chips drizzled with Okinawa black sugar – soooo good!

68 Catchick St, Hong Kong
p: +852 2628-6001
American, Asian, Brunch, Canadian, Dinner, German, Hong Kong, Israeli, Japanese, Korean, Lunch, North American, Vietnamese