Hong Kong Cray !!! Staycation with The Entertainer
Last year we celebrated New Year's in Thailand, but this year we decided to spend the holidays at home. We don't get much time to relax in Hong Kong, but we've been exploring the city a little more and trying out a bunch of different activities with The Entertainer. They offer deals on a range of different activities perfect for unwinding including hotel deals, spas, salons, restaurants and bars. If you've been following along you probably know what The Entertainer is about, but for those unfamiliar, it's essentially an app packed with a plethora of buy one get one free offers in a number of cities.
I've been testing out the Hong Kong edition and subsequently visited some of the participating vendors this past month. Over the holidays, instead of going away, we enjoyed a relaxing staycation! We pampered ourselves with facials and massages. If you'd like to find out more, check out their site or download the app! You can download the app for free, but in order to use the offers, you'll need to purchase the full version of the app. Use this coupon code 2015TFC for 10% off !!!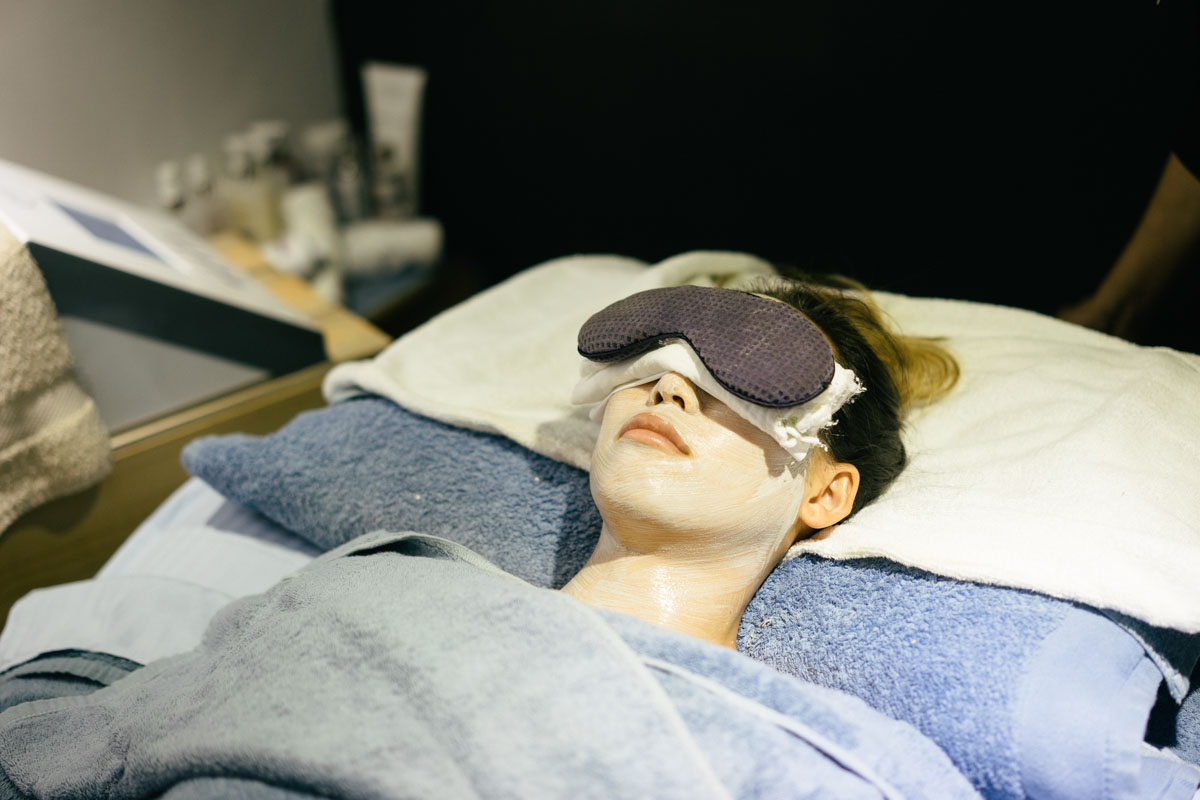 MOW
During our staycation, we spent a day over in Discovery Bay! Despite being in HK for almost 13 years between us both, it was our very first time there and I'm glad we finally had an excuse to head that way. While we were there, we walked around the beach, had lunch by the harbour and went to MOW for a facial. I tested out the Elemis Anti-Ageing Facial with the choice between either a lift, radiance, resurface or calm technology. These facial treatments use an advanced technology that work in synergy with the skin's natural bio-electric field which are proven to reduce visible and dramatic lines and wrinkles.
For 60 minutes, I tried the "Sonic Skin-Radiance Facial" which is meant to improve the appearance of skin through an ultrasonic peel and galvanic rejuvenate technology. The ultrasonic vibrations draw impurities to the surface and exfoliate the skin, whereas the galvanic current along with elderberry and orange flower products re-energise and restore vital moisture to the skin making it appear more radiant and luminous reducing dark circles around the eyes.
Savings
Elemis Facial (60 minutes): 1100 HKD
LG-01, Office Block Two, DBN Plaza
Discovery Bay, Hong Kong
p: +852 2499 8826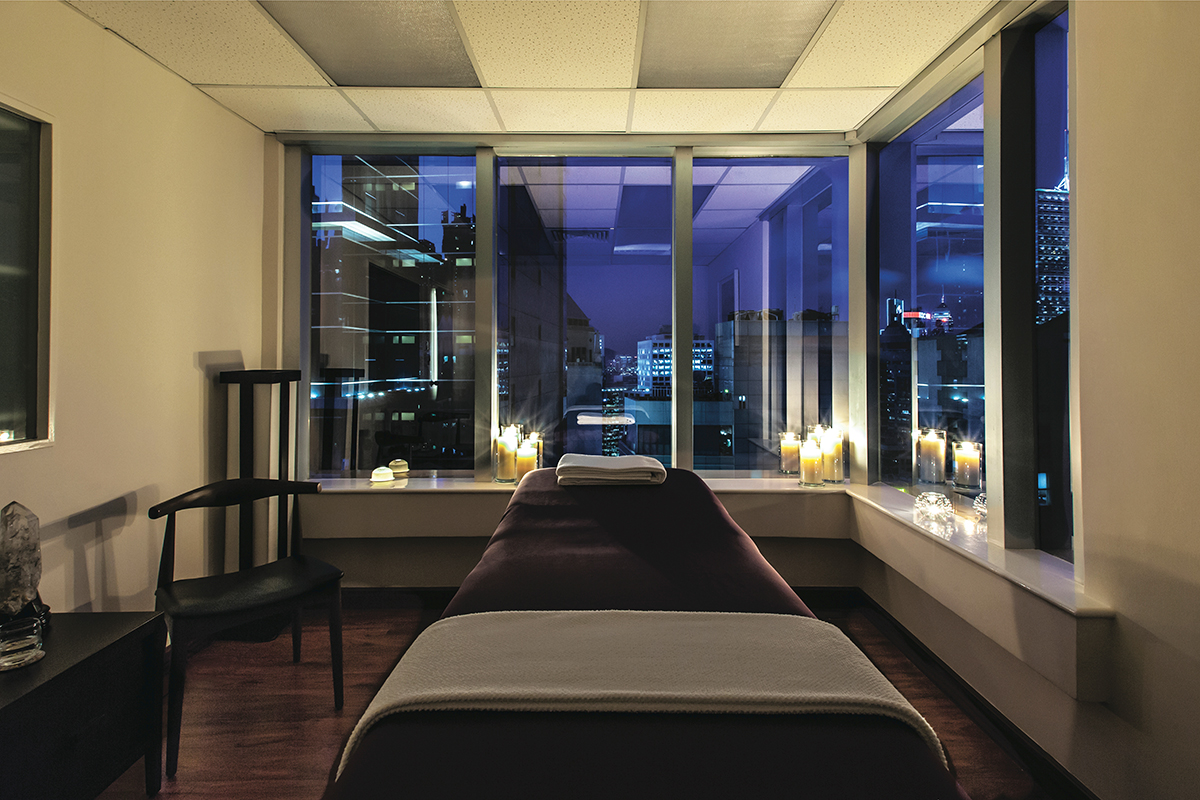 The Sanctuary
The best way to enjoy a staycation is getting loose, literally, with a massage. The Sanctuary offers a wide range of energy healing treatments including aromatherapy massage. I enjoyed a 60-minute massage with Aromatherapist Jenny Ostling. She starts off the session with a consultation so she can determine what areas to focus on and exactly what kind of essential oils are suitable. She spent more time working on trouble areas and explained which oils she used and why.
The essential oils were blended on the spot specifically for my needs. Each essential oil has its own unique benefits so depending on what you need, each blend is unique to each client. For my massage, she whipped up a concoction of lemon, lavender and geranium oil. The oils are applied to the skin via massage and absorbed through the skin. Not only are the oils absorbed through the skin, the Olfaction (smelling) effect, has also been proven to have a psychological effect on the brain.
Savings
Aromatherapy Massage (60 minutes): 900 HKD
29/F, Universal Trade Centre
3-5 Arbuthnot Road, Central
Hong Kong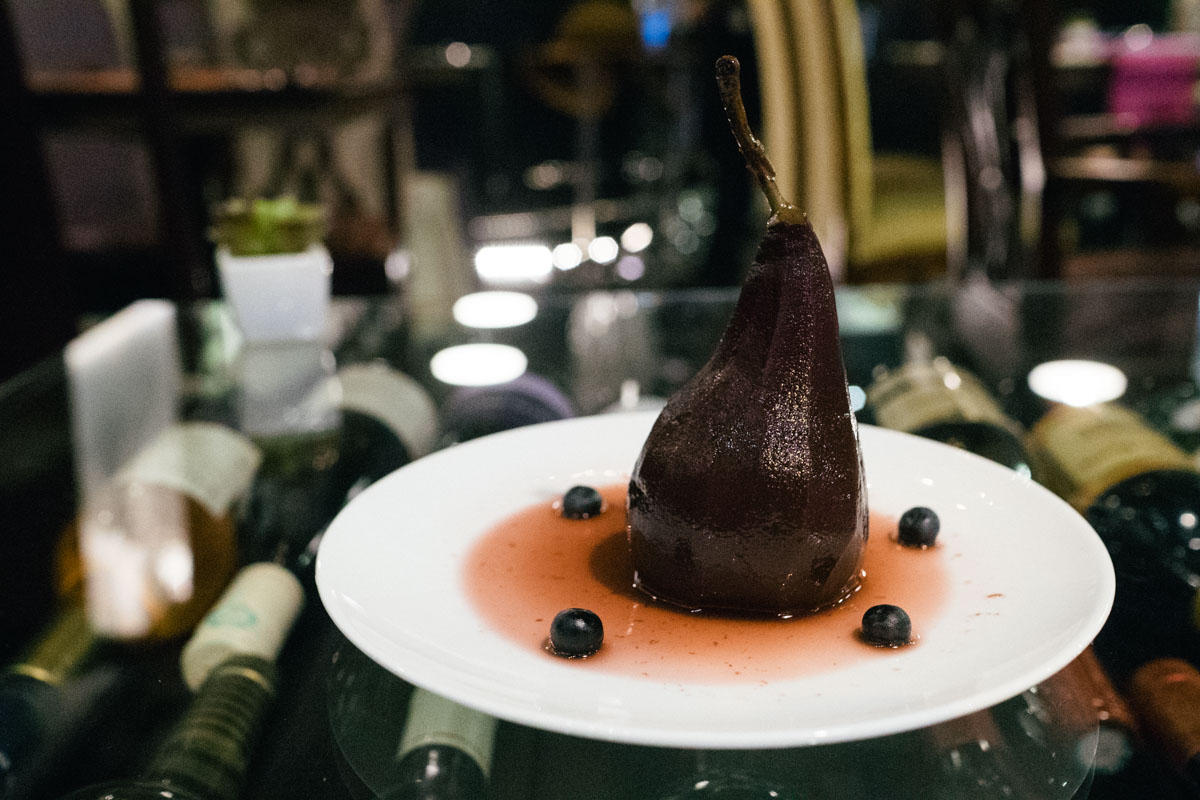 Collection de Vignobles
Arguably one of the easiest ways to unwind is with wine. Collection de Vignobles is an intimate wine bar and restaurant in Kennedy Town. The wine bar features a long list of wines selected and imported mainly from France including Bordeaux, Burgundy, Rhone Valley and Alsace. With The Entertainer, guests can enjoy a buy one get one free deal on the restaurant's main courses. Choose from lobster, steak, foie gras, pastas and more. Finish your night off with the restaurant's signature dessert, poire pochée au vin, a pear poached in a red wine sauce.
Savings
Main Course: 200-400 HKD
No 71, G/F, Sincere Western House, Cadogan Street
Kennedy Town, Western District
Hong Kong
TOTAL SAVINGS: $2400!
P.S The Entertainer only costs $345! BUT since you read this post, you can use this coupon code for 10% off – 2015TFC !!!
Dinner, European, French, Hong Kong, Lunch