The Lowdown
Restaurant Name: Senzuru Japanese Restaurant
Cuisine: Japanese
Average Price per Person: $300 to $500 HKD or $40 to $65 USD
Location: Hung Hom, Hong kong (please refer to the map below for details)
Recommendations: Wagyu Beef Sashimi,  Amberjack Sashimi, Botan Shrimp, Salmon Sashimi, Scallop Sashimi, Fatty Tuna Roll, Cod Roe Chazuke and Cold Udon

Ratings (out of 5)
Taste: 4
Creativity/Authenticity: 3.5
Atmosphere: 3.5
Service: 3
Bang for Buck: 3
Crayscale !!!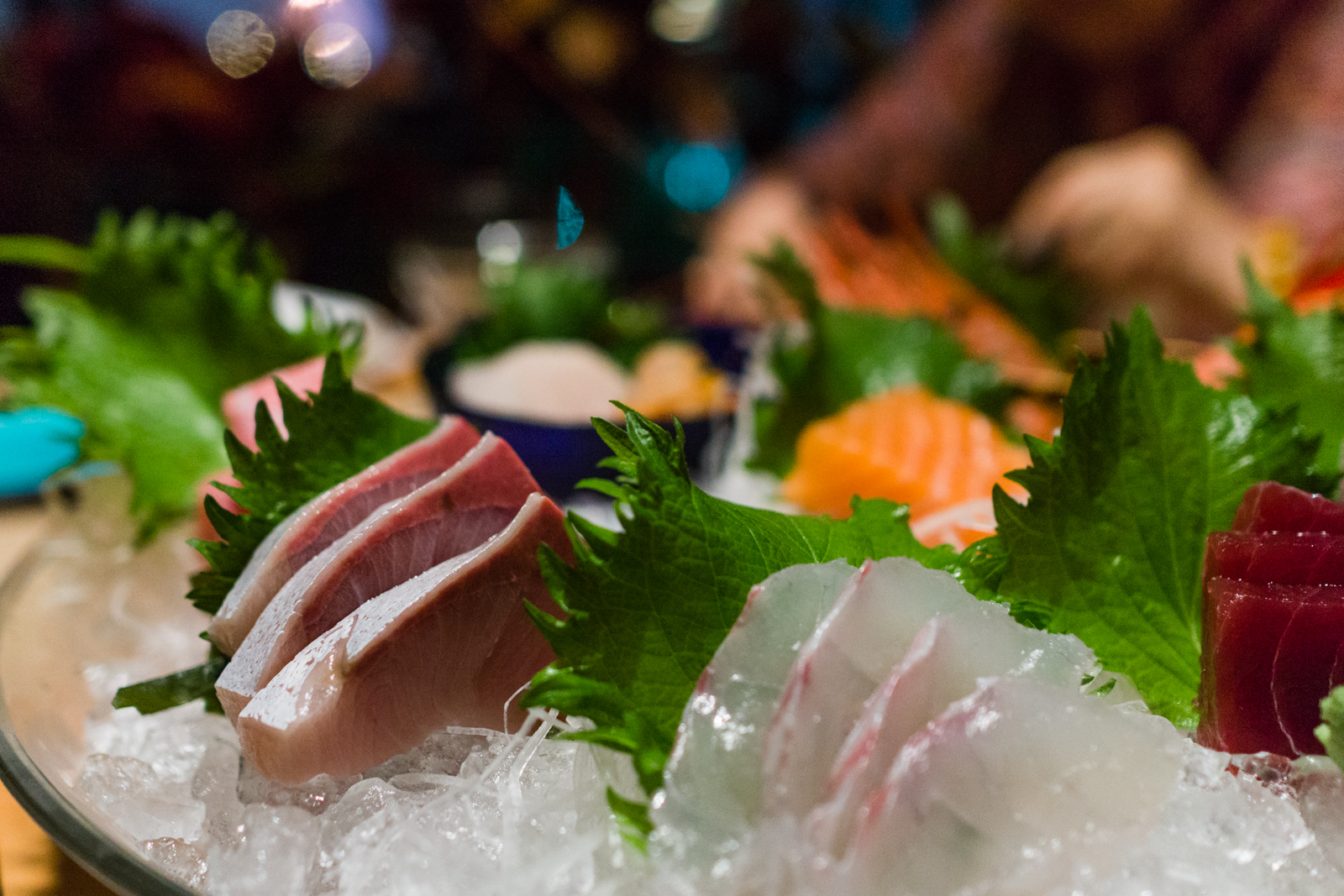 Legit Japanese restaurants aren't hard to come by in Hong Kong. Finding ones that are within a reasonable price range can be tough though. There is a huge range of Japanese restaurants in Hong Kong ranging from super cheap, low quality all you can eat joints to ball so hard, fresh to death, premium quality Japanese food. If you're looking for something priced somewhere in between, I would recommend Senzuru Japanese Restaurant.
Senzuru is located in a comparably desolate mall in Hong Kong called Harbour Plaza Metropolis in Hung Hom. The quality of the food here is actually mad decent and their prices are not as high as some of their Japanese competitors situated in Central or Tsim Sha Tsui. I'm assuming rent and convenience plays a major factor. The atmosphere is also pretty mellow and chill with a few empty tables surrounding us. Apparently, you can throw in a little karaoke if you book one of the private rooms if you wish.
The menu consists of a huge range of Japanese customary dishes including Sushi, Sashimi, Kushiyaki, Teppanyaki, Tempura, Udon, Rice Dishes, Shabu Shabu, and an entire section dedicated to Hiroshima oysters. We ordered something from practically every section of the menu and it was all done quite well. The food was fresh, tasty and satisfying. There wasn't really anything on the menu that was amazing or anything that I got me hooked longing for more of though. Senzuru is more of a good, consistent, and reliable Japanese restaurant.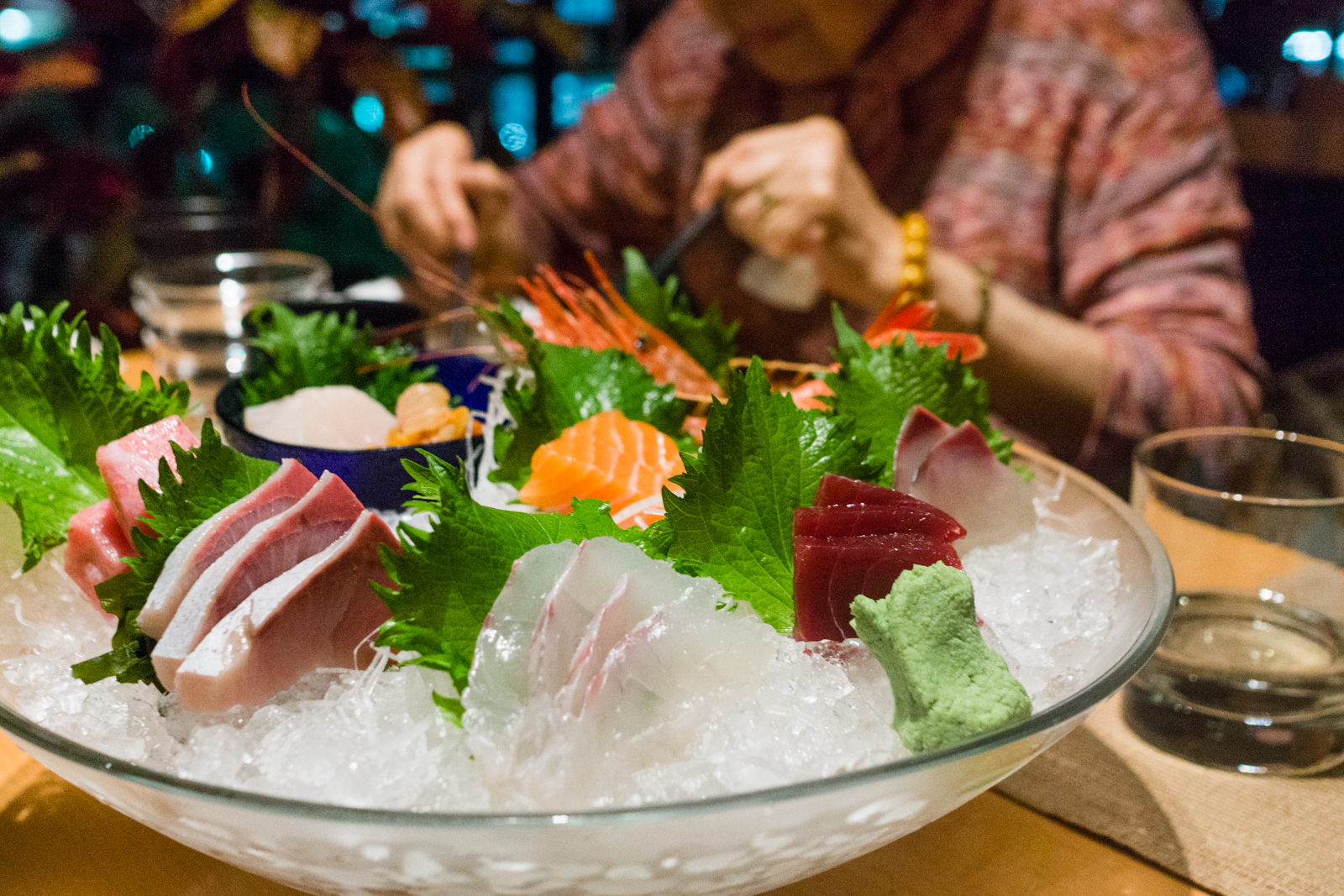 Nine Types of Assorted Sashimi – Wagyu Beef,  Amberjack, Sea Bream, Tuna, Striped Jack, Botan Shrimp, Salmon, Ark Shell, and Scallop ($1000 HKD or $130 USD).
 The sashimi was mad fresh – the salmon,  Wagyu beef, and Amberjack FTW.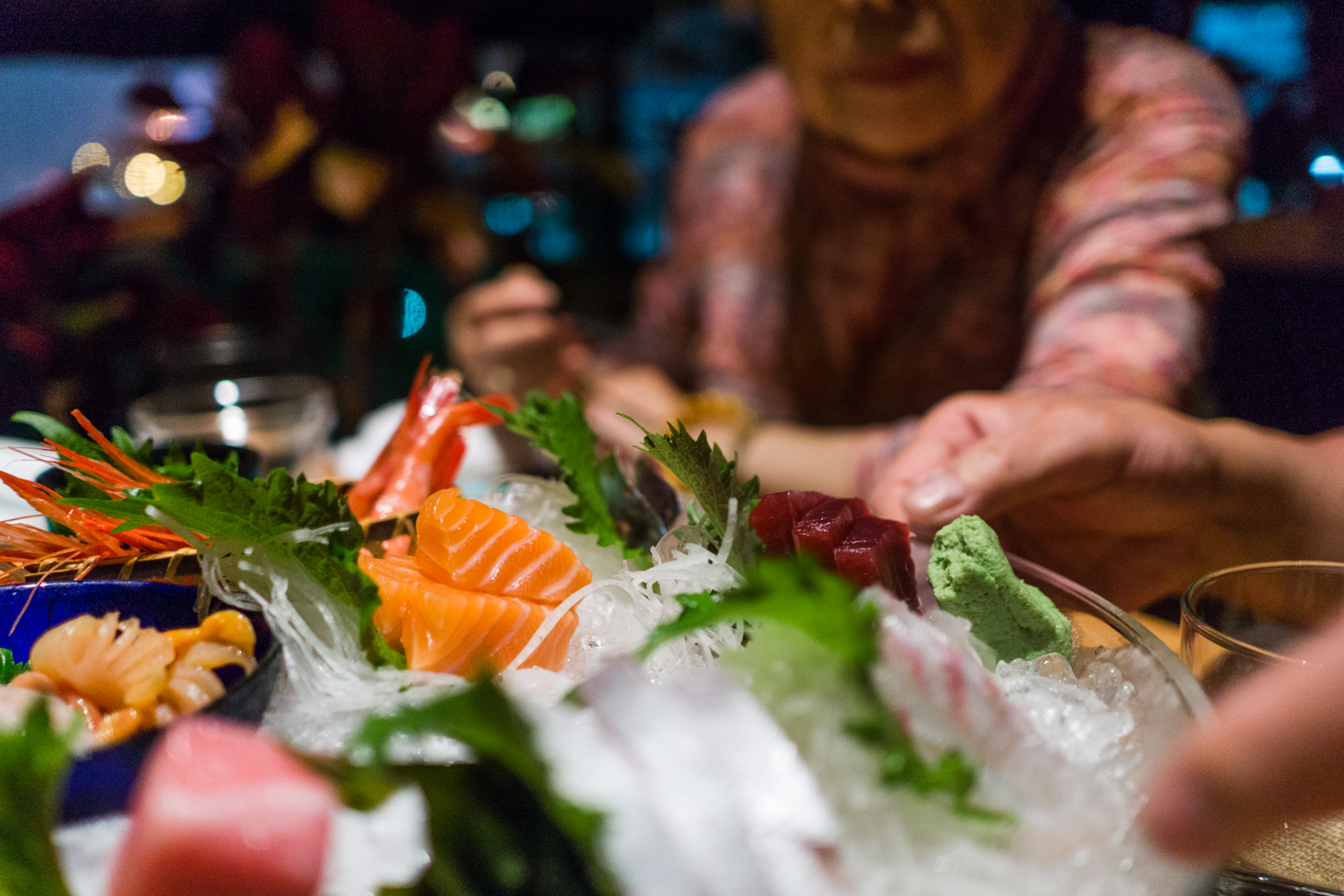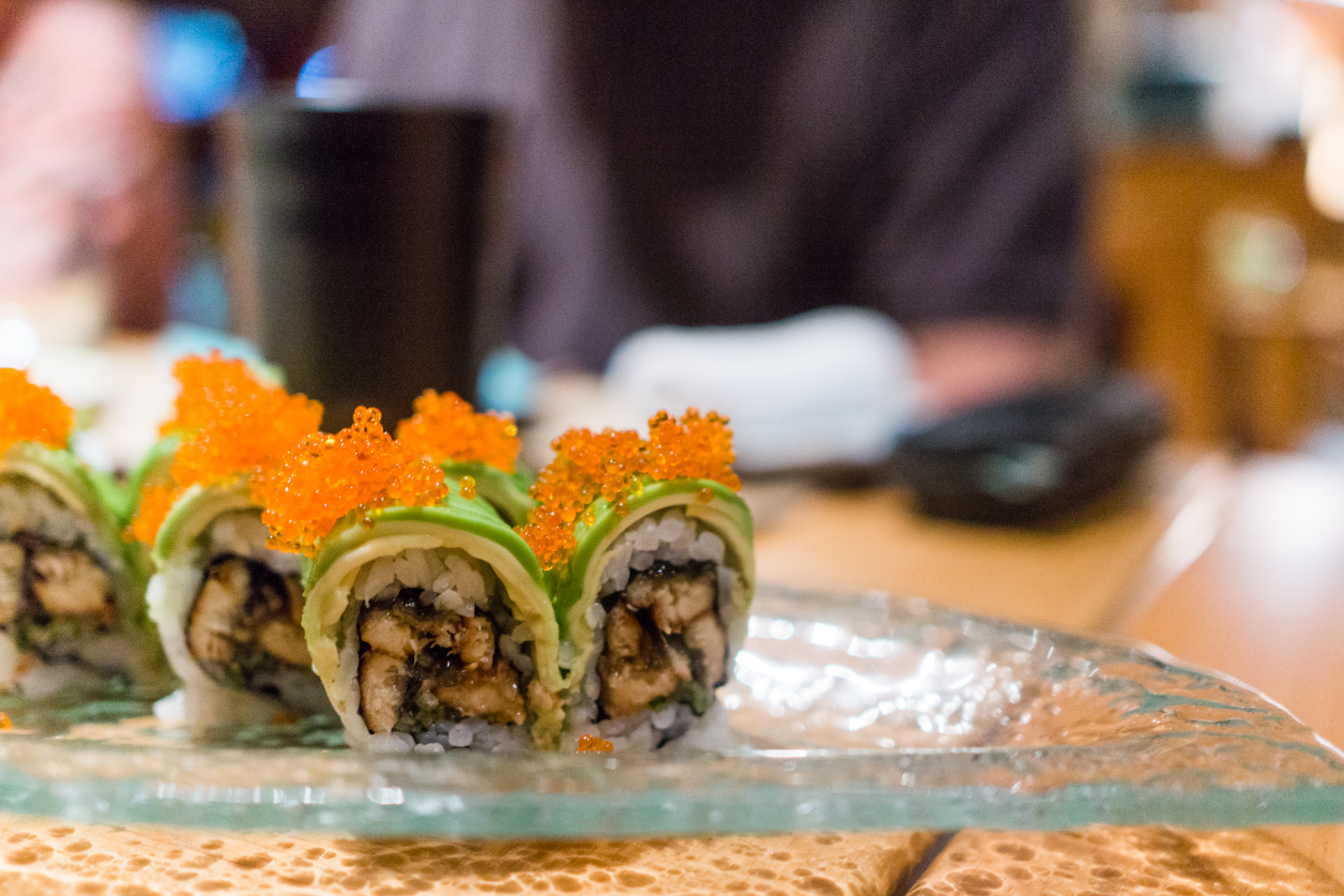 Avocado Eel Roll ($160 HKD or $20 USD). Loved the fresh buttery avocado wrapped eel topped with topiko.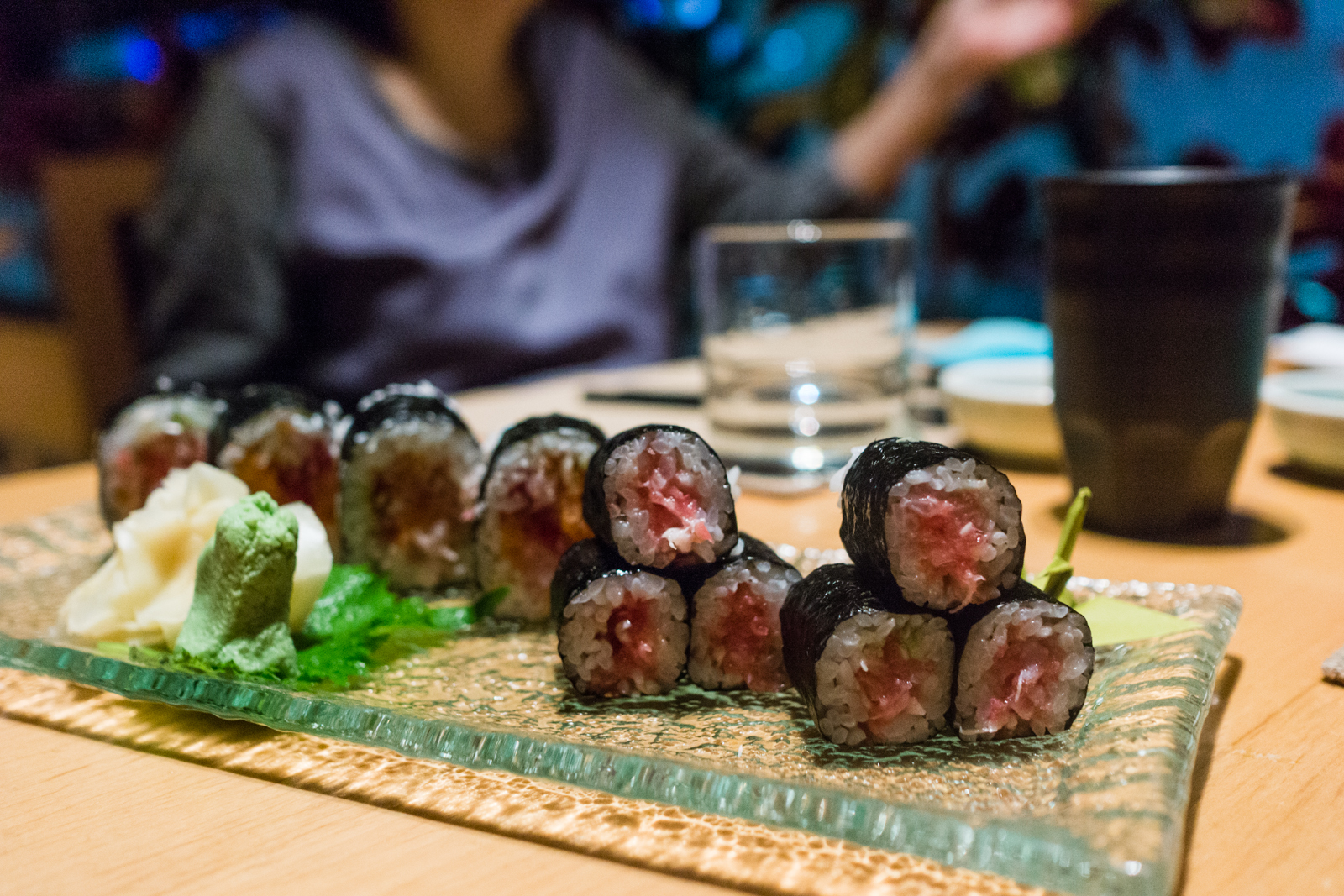 Toro or Fatty Tuna Roll ($160 HKD or $20 USD). These were my favorite of the rolls. The toro was creamy and fatty.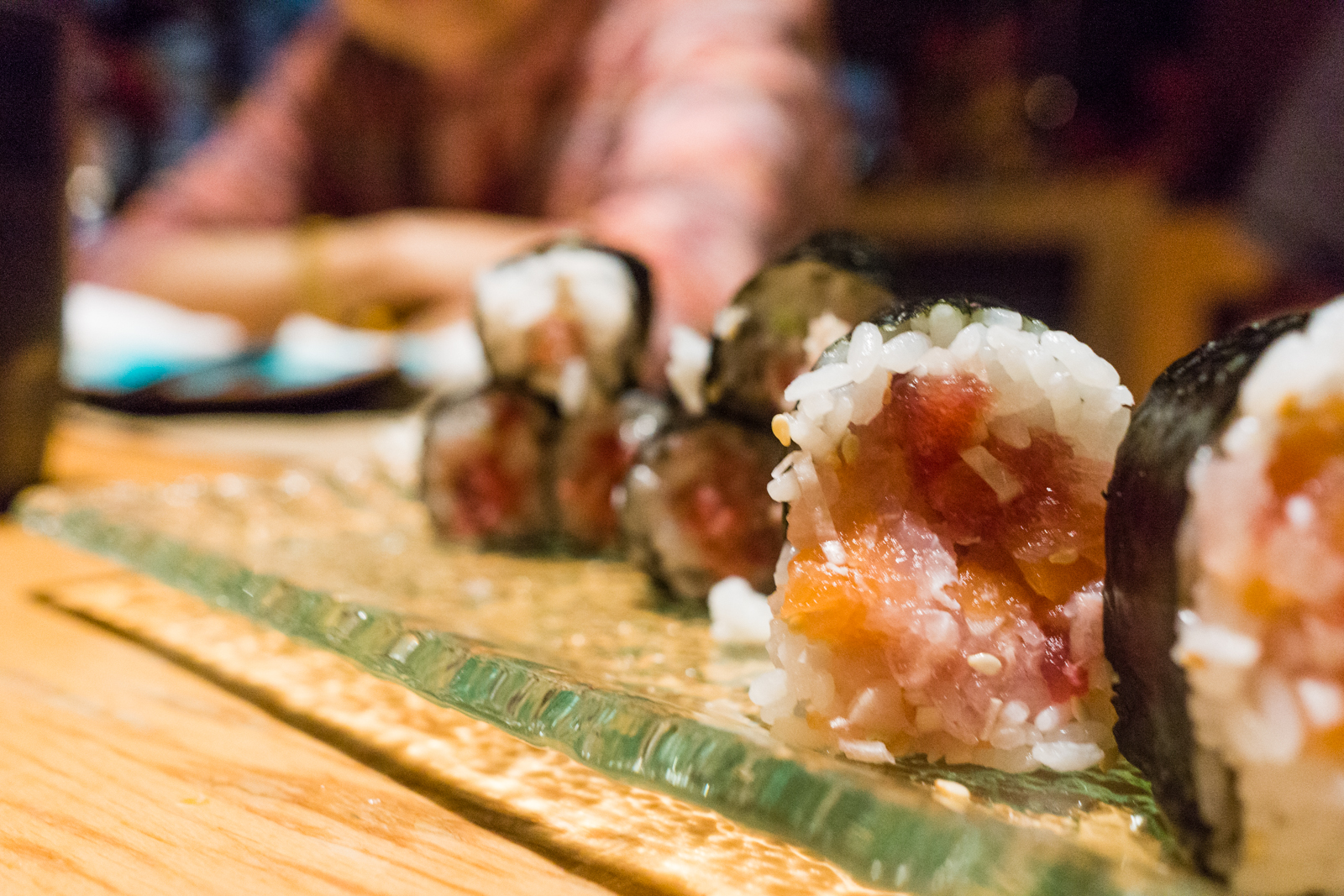 Hokkaido Sashimi Roll ($160 HKD or $20 USD). Dericious rolls stuffed with fresh salmon and tuna.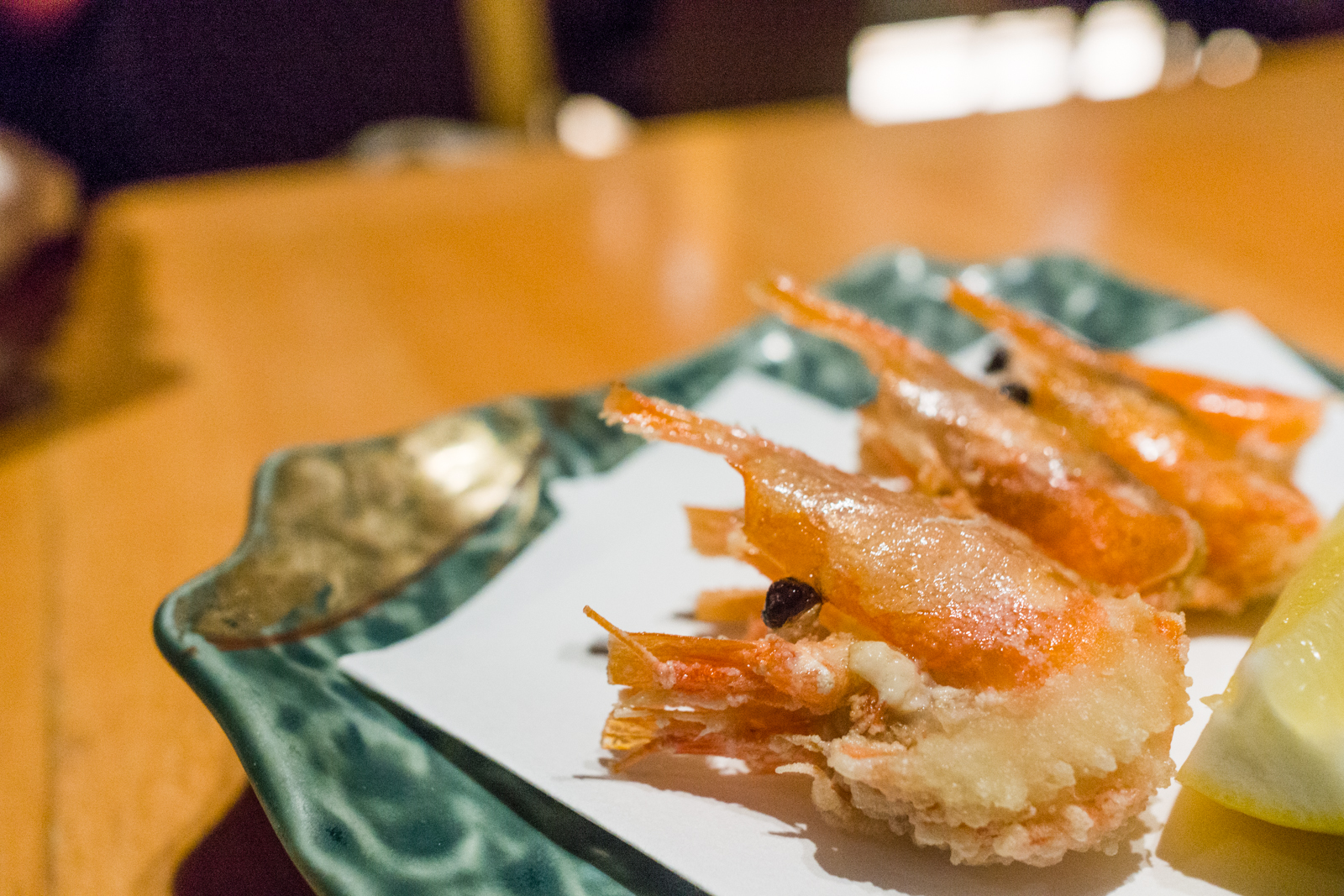 Fried Shrimp Heads. I always ask the server to fry up the heads after I'm done sucking on them. MMmm shrimp brains!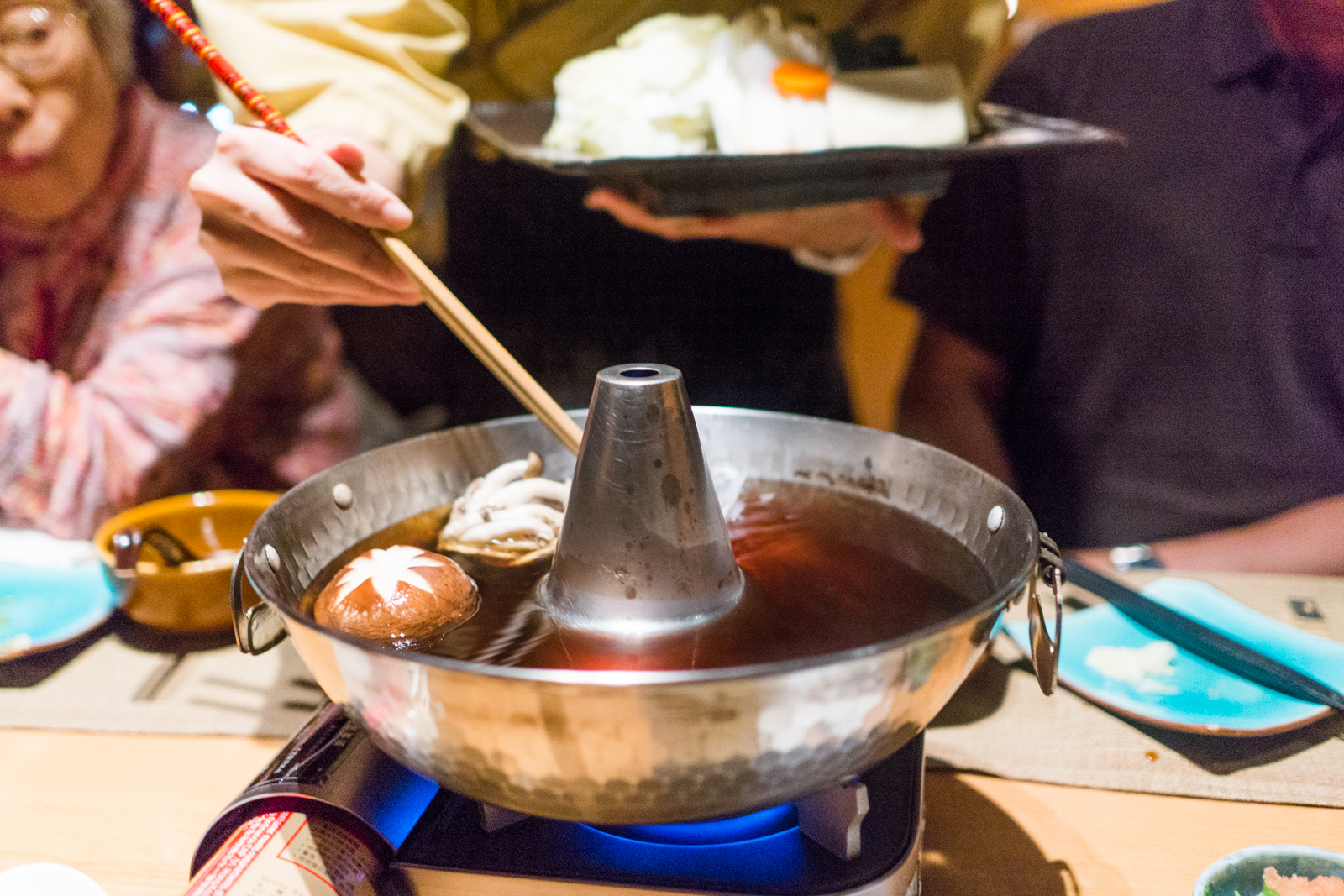 Sukiyaki ($500 HKD or $65 USD).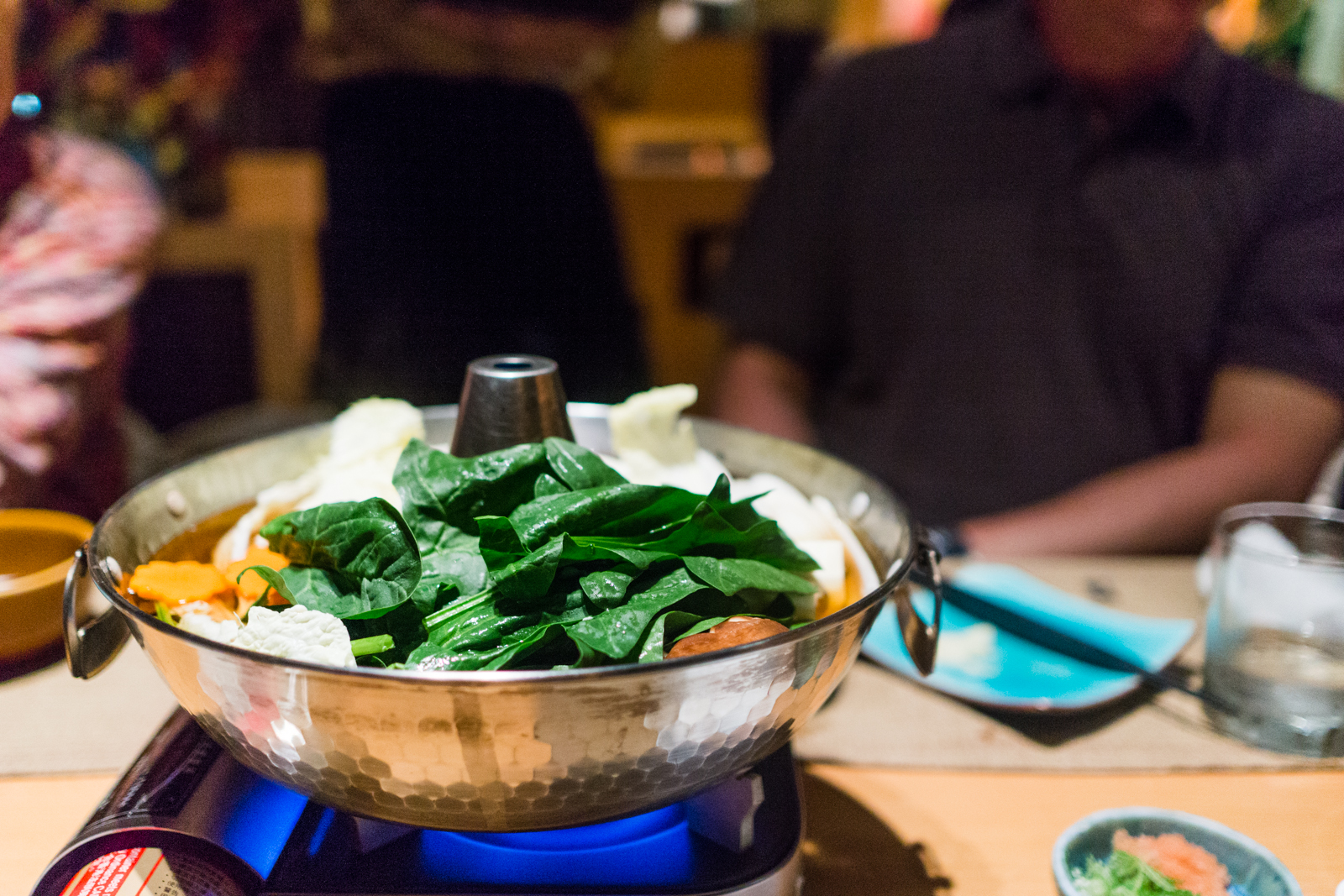 The broth was flavorful and the veggies were fresh.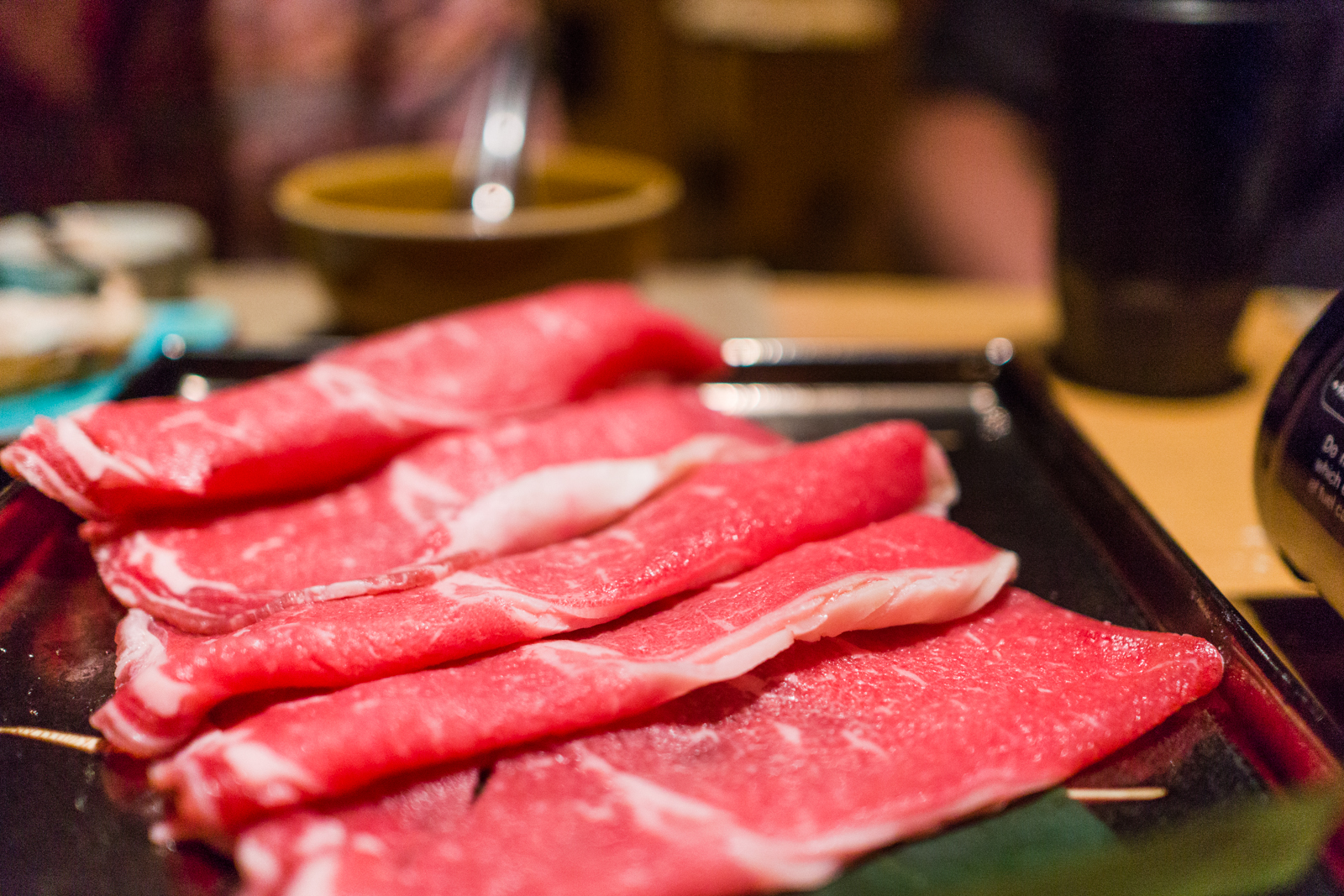 The prime rib eye and Kariyushi pork were also very tender, but I preferred the beef over the pork doe.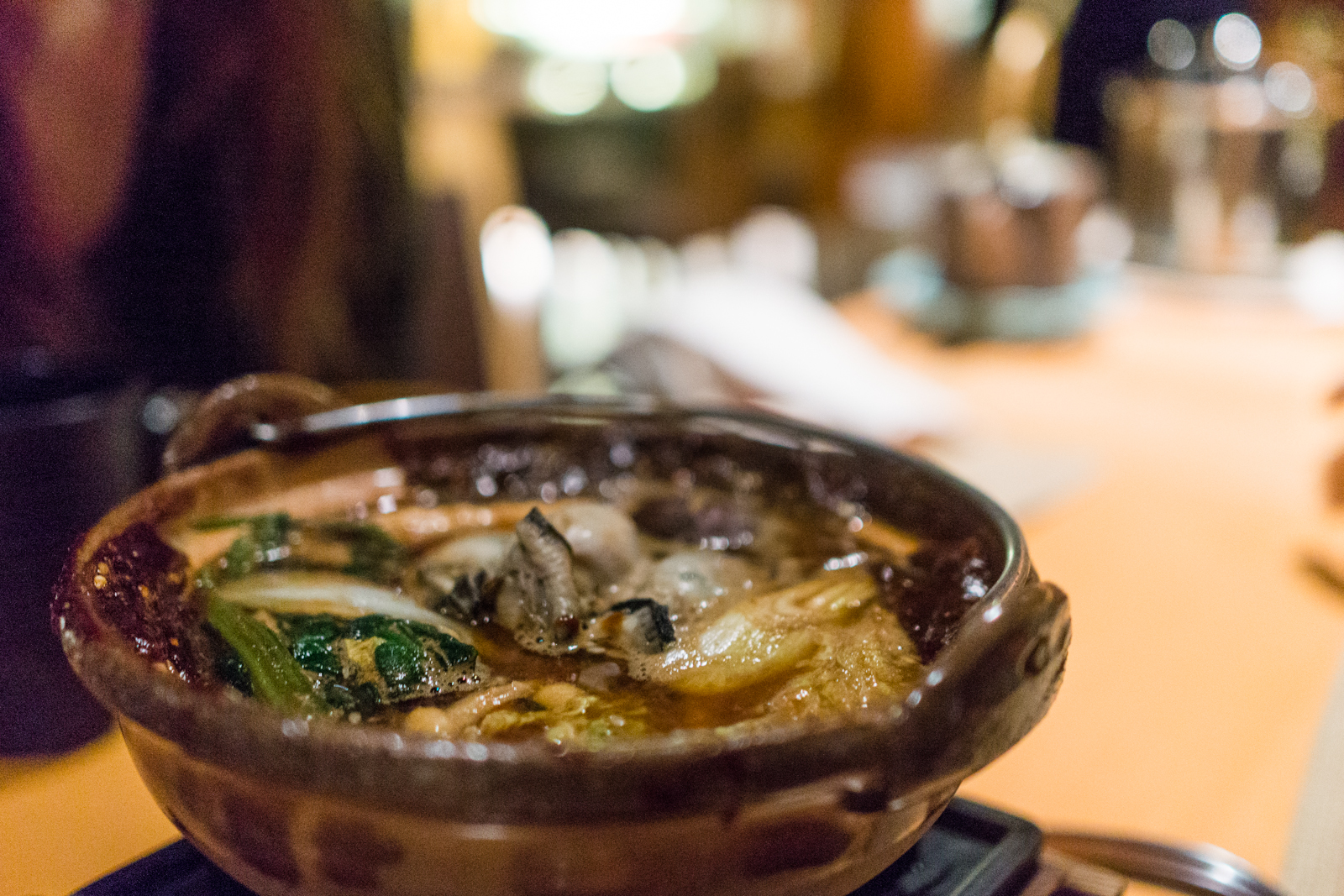 Mini Hiroshima Oyster Pot Cooked in Miso Sauce ($280 HKD or $36 USD). Mmmm I lurveee oysters. I usually prefer freshly shucked raw oysters. These oysters were plump, juicy and soaked up all that flavorful sauce!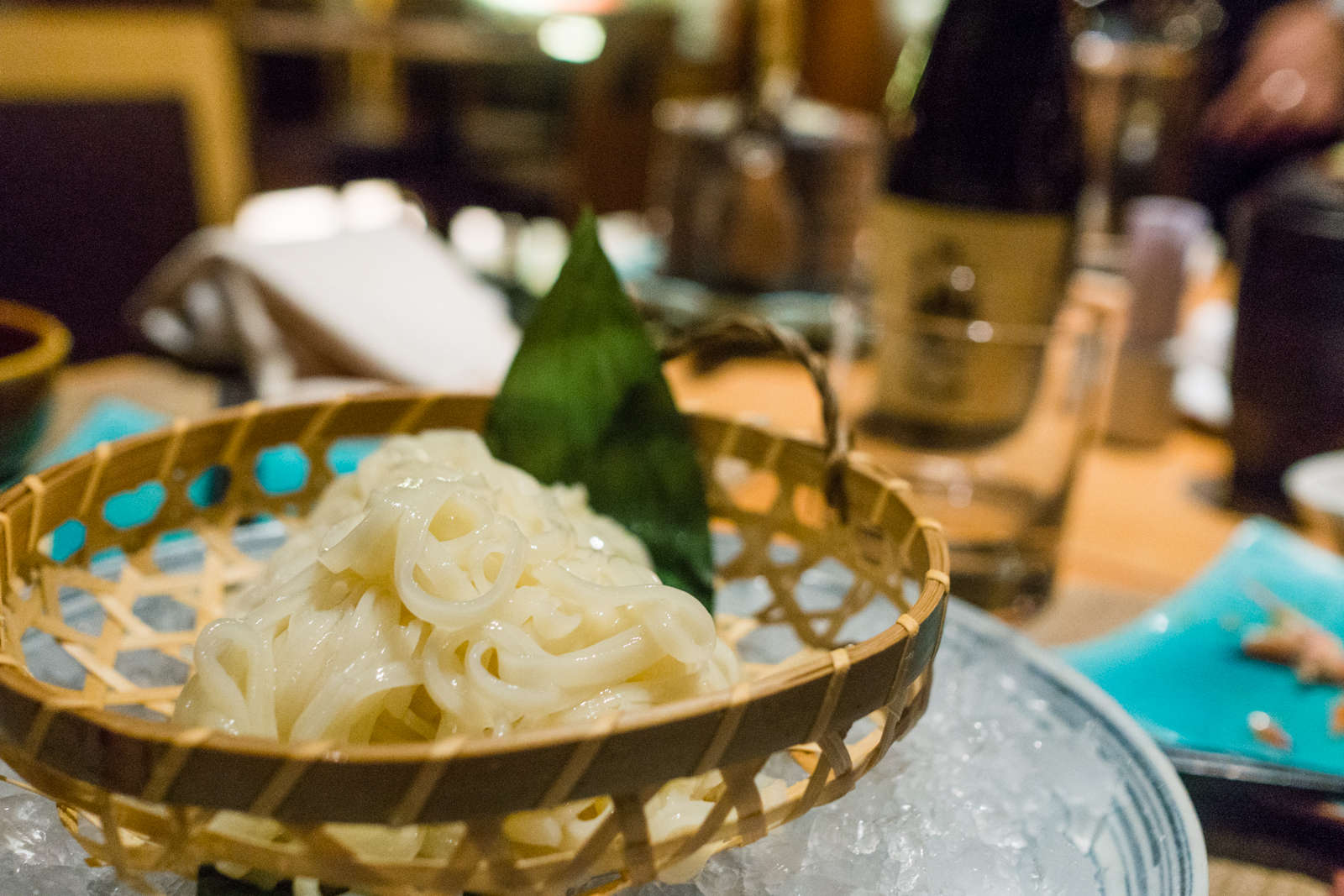 Cold Udon ($120 HKD or $15 USD). Eugene and I have been on this cold noodle rampage lately. Cold noodles are just so refreshing and hit the spot on a hot humid day. Senzuru's noodles definitely did it for us and had the perfect chewy consistency paired with a simple yet delicious dipping sauce.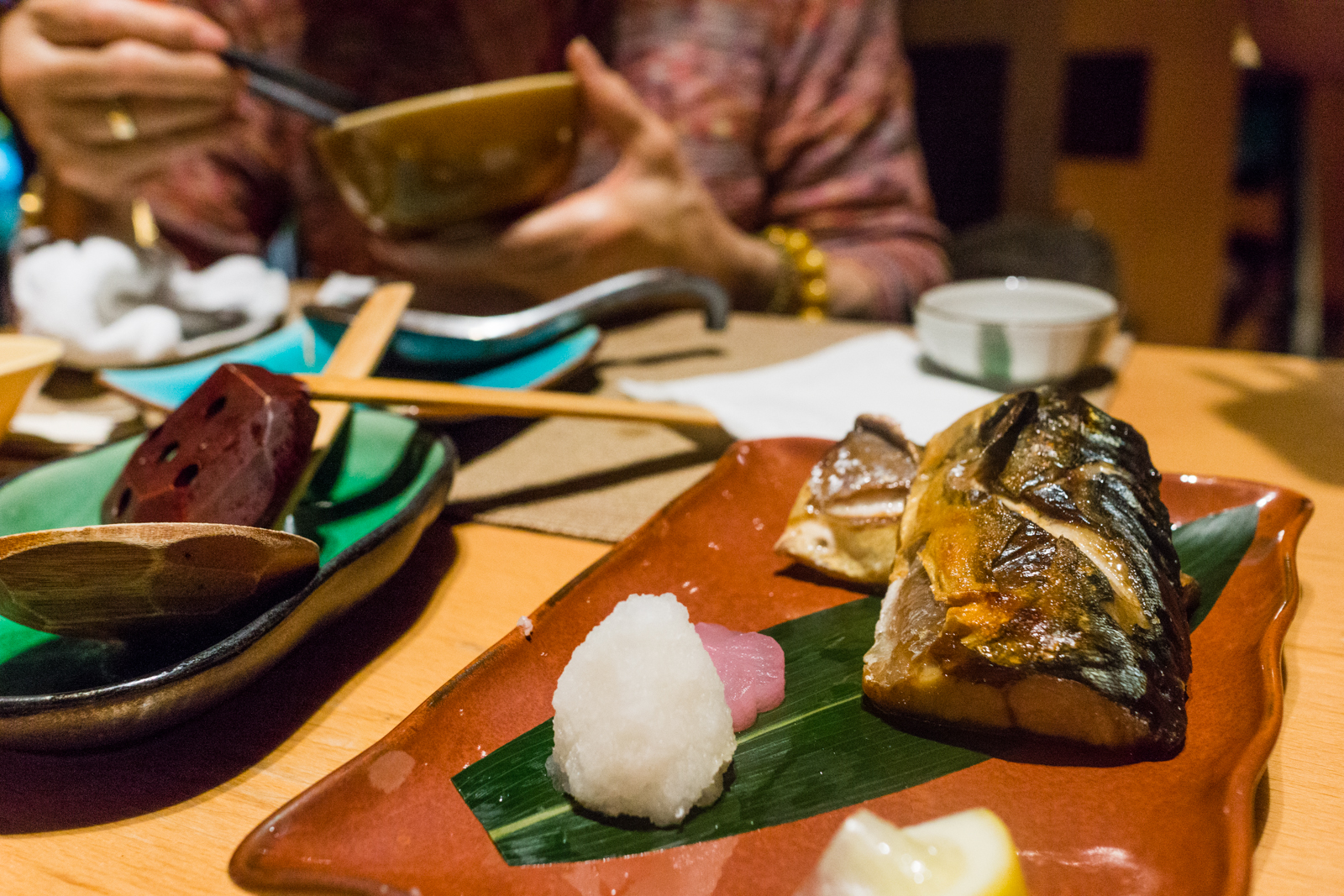 Grilled Mackerel ($130 HKD or $17 USD). The mackerel had a crispy skin with a moist and tender flesh. Super simple and perfect with just a dash of grated daikon.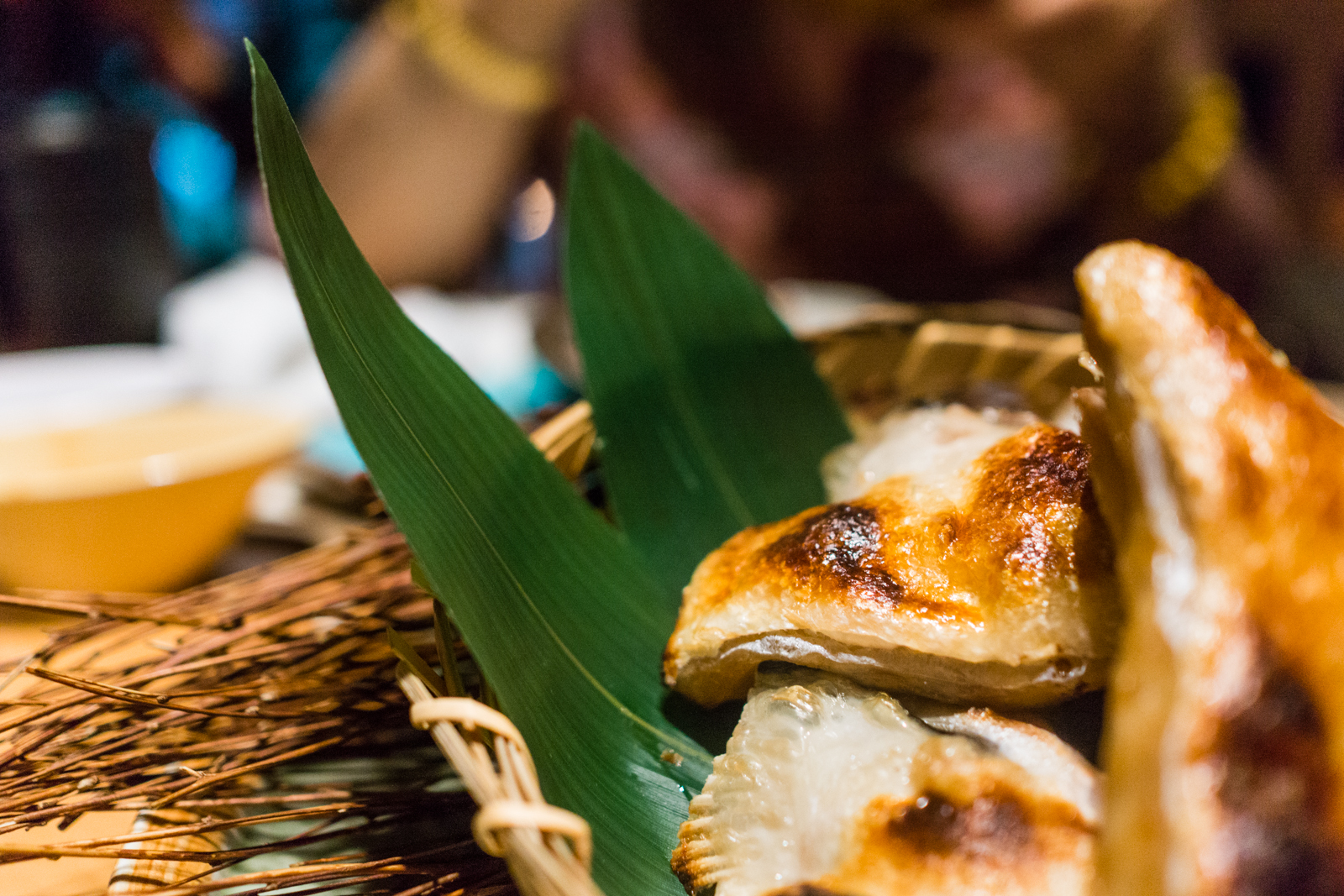 Jaw bone ($220 HKD or $30 USD). The jaw was super moist and almost creamy.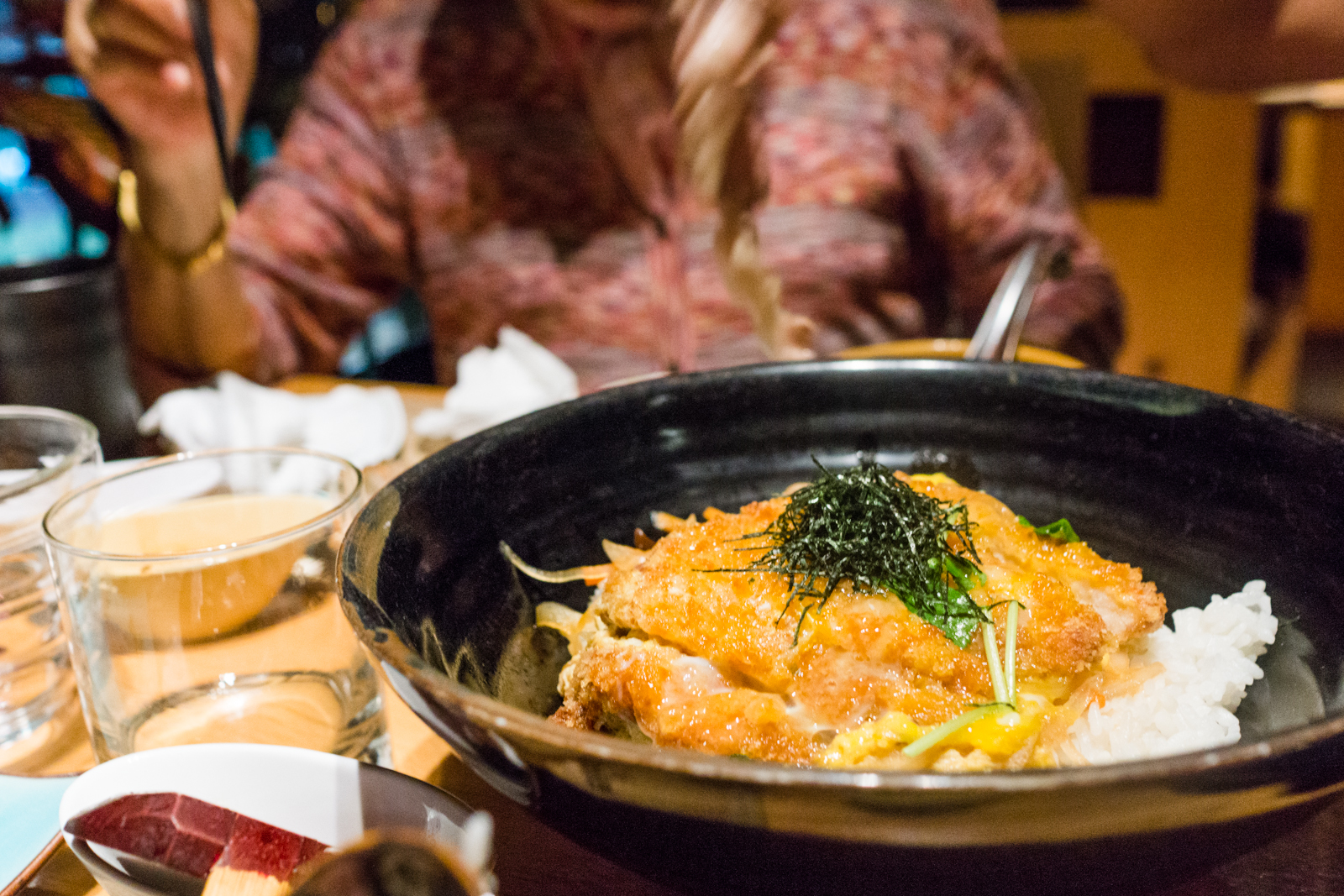 Katsudon ($200 HKD or $25 USD).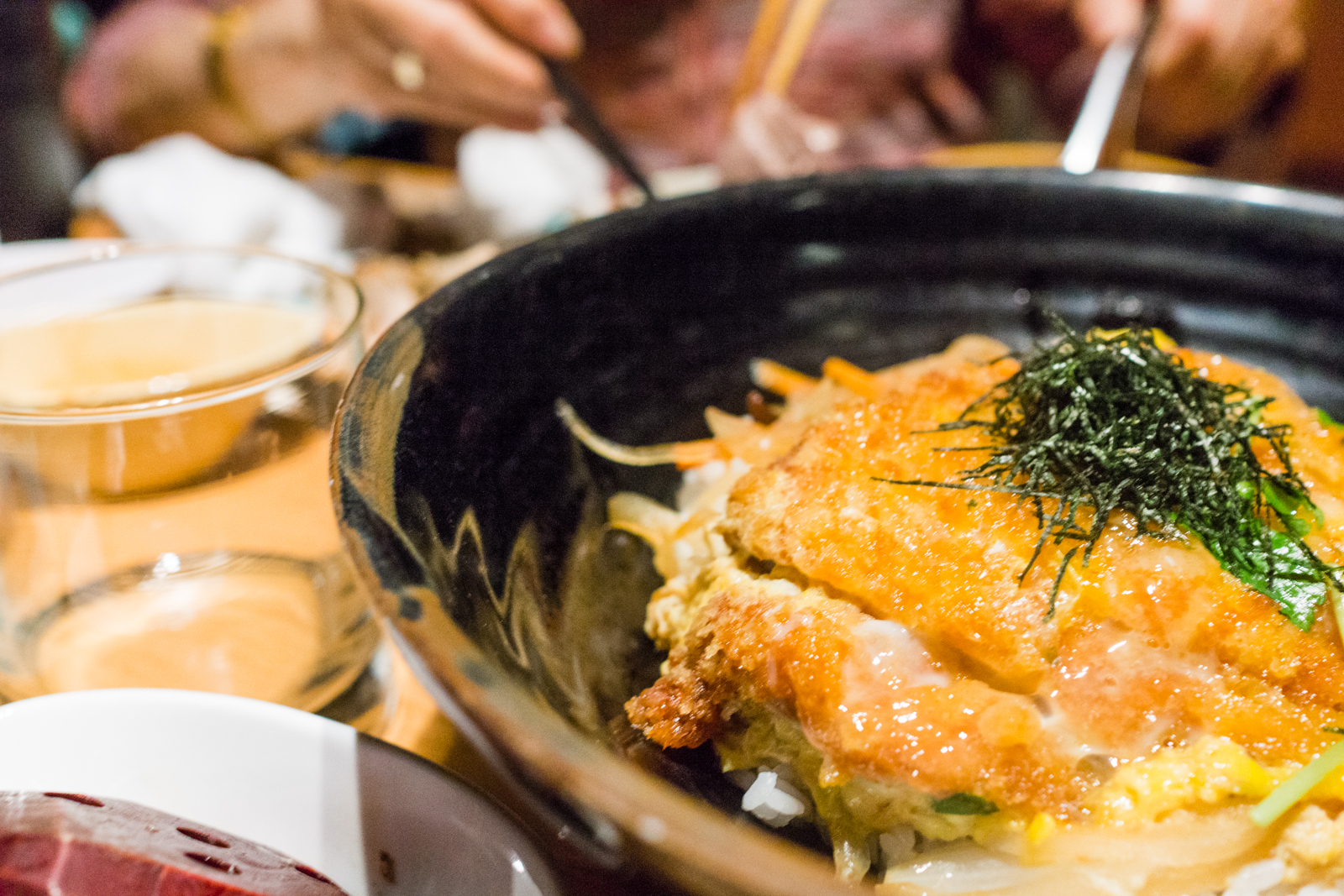 The pork had a crunchy crust with juicy succulent pork meat sitting atop a mound of fluffy white rice wrapped with creamy egg.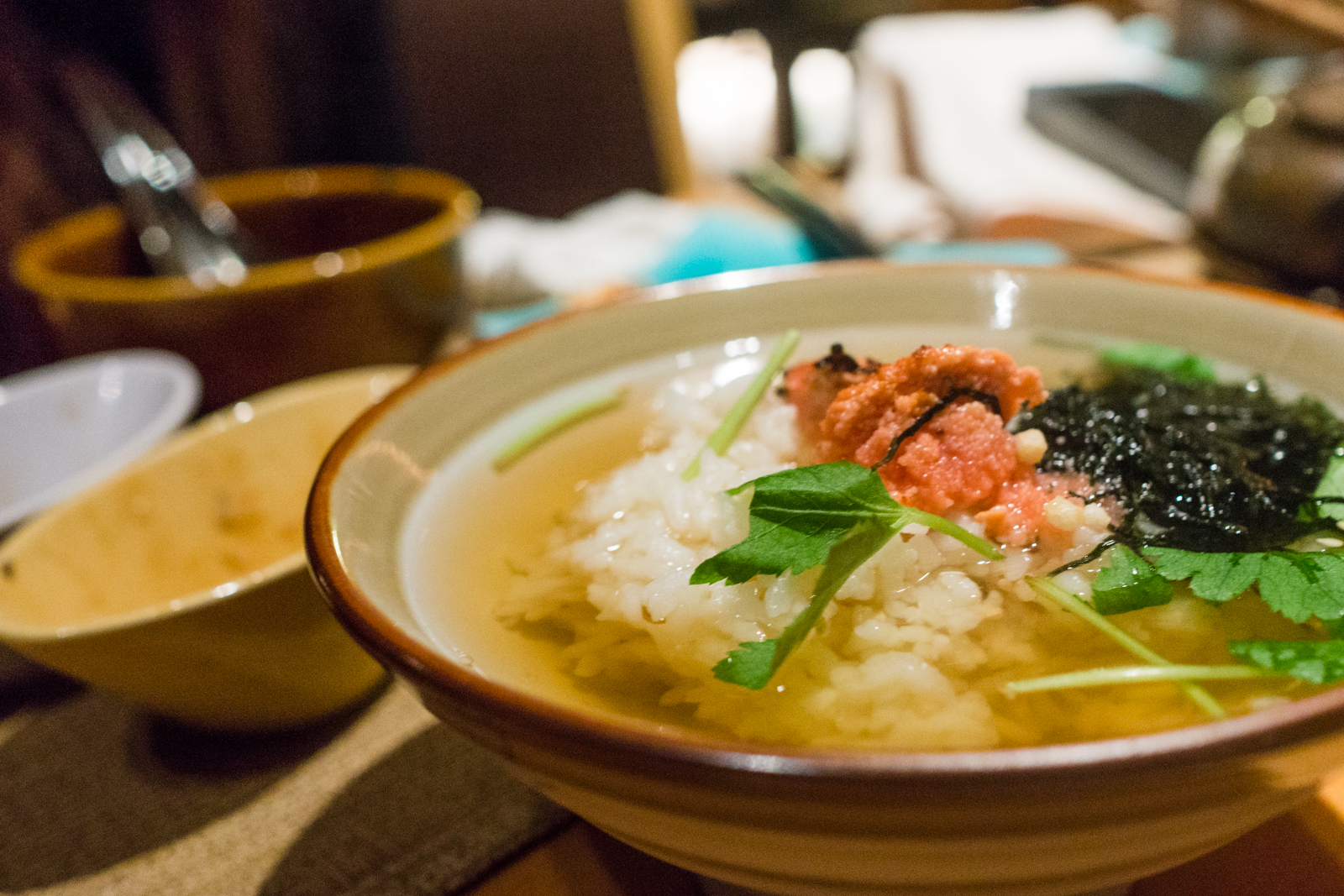 Cod Roe Chazuke ($130 HKD or $17 USD).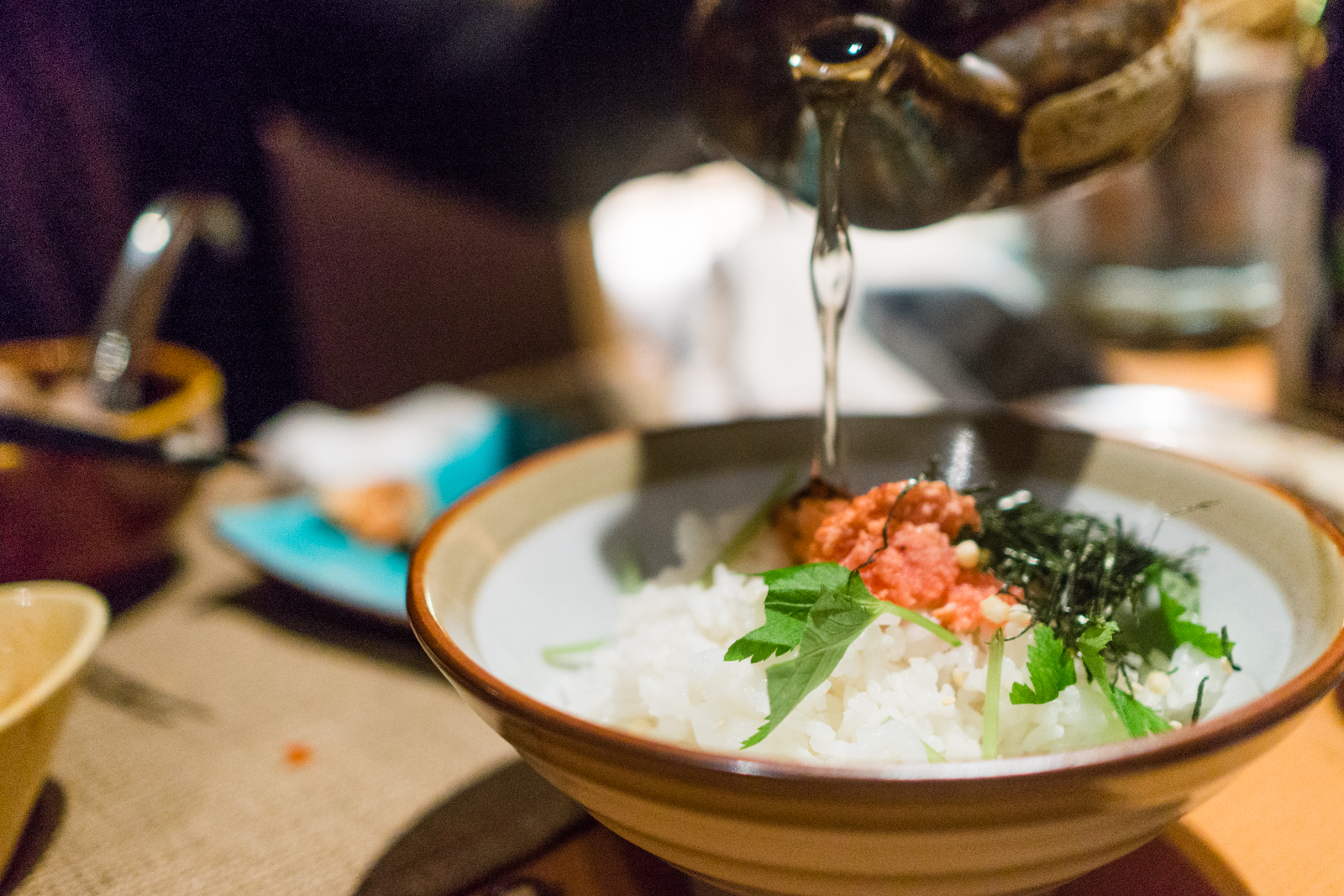 Mmmm love the combination of tea with tiny grains of rice with the saltiness of cod roe.

View Larger Map
8/F, Harbour Plaza Metropolis, 7 Metropolis Drive, Hung Hom
p: +852 3160 6898
Asian, Dinner, Hong Kong, Japanese, Lunch