Hong Kong Cray !!! One Dim Sum: A Michelin Star Dim Sum Restaurant
9
The Lowdown
Restaurant Name: One Dim Sum 一點心
Cuisine: Guandong Chinese Dim Sum
Average Price per Person: $60 to $120 HKD or $8 to $15 USD
Location: Prince Edward, Hong Kong (please refer to the map below for details)
Recommendations: Steamed Rice Sheet Rolls, Steamed Shrimp & Veggie Dumplings, Glutinous Rice Steamed in Lotus Leaf, Fried Egg Sticks with Condensed Milk, and Malaysian Sponge Cakes

Ratings (out of 5)
Taste: 4
Creativity/Authenticity: 4.5
Atmosphere: 3
Service: 2.5
Bang for Buck: 4
Crayscale !!!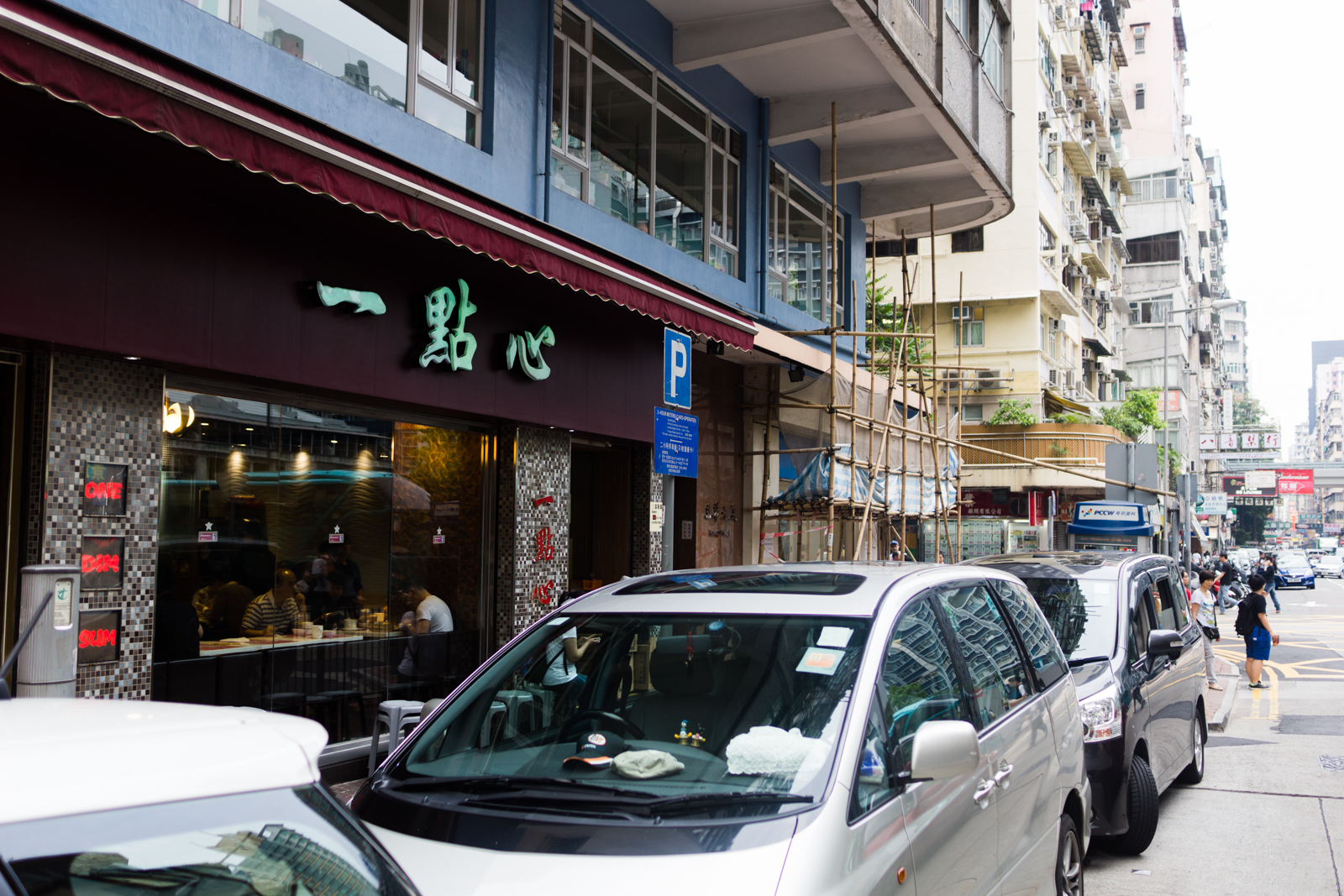 I was pretty stoked when I found out our new home was within walking distance from Tim Ho Wan dim sum restaurant which happens to be the cheapest Michelin Star restaurant in the world and makes one helluva a BBQ Pork Bun. Imagine my excitement when I found One Dim Sum, another Michelin Star all-day dim sum restaurant in my hood #winning. One Dim Sum is always packed with a huge crowd of people surrounding the place. They don't take reservations so try grabbing a table during non-peak hours, usually between of 3-5 p.m. or 9-12:30 p.m.
The menu is simple and covers all the usual dim sum suspects including Har Gao (shrimp dumplings), Siu Mai (pork dumplings), rice sheet rolls, steamed buns and more. Everything is steaming hot, fresh and super tasty. One Dim Sum doesn't have a main attraction item like Tim Ho Wan's Baked BBQ Pork Bun. Instead of focusing on one signature dish, One Dim Sum makes every one of its dishes count. If One Dim Sum served a BBQ Pork Bun like Tim Ho Wan's, I'm pretty confident that it would be game over for Tim Ho Wan. If you want to hit up both restaurants but only want to make one trip to the Dark Side, then I suggest eating at One Dim Sum first, then walking over to Tim Ho Wan, thereby walking off a bit of that dim sum and making room for Tim Ho Wan's sweet and crispy BBQ Bork Bun!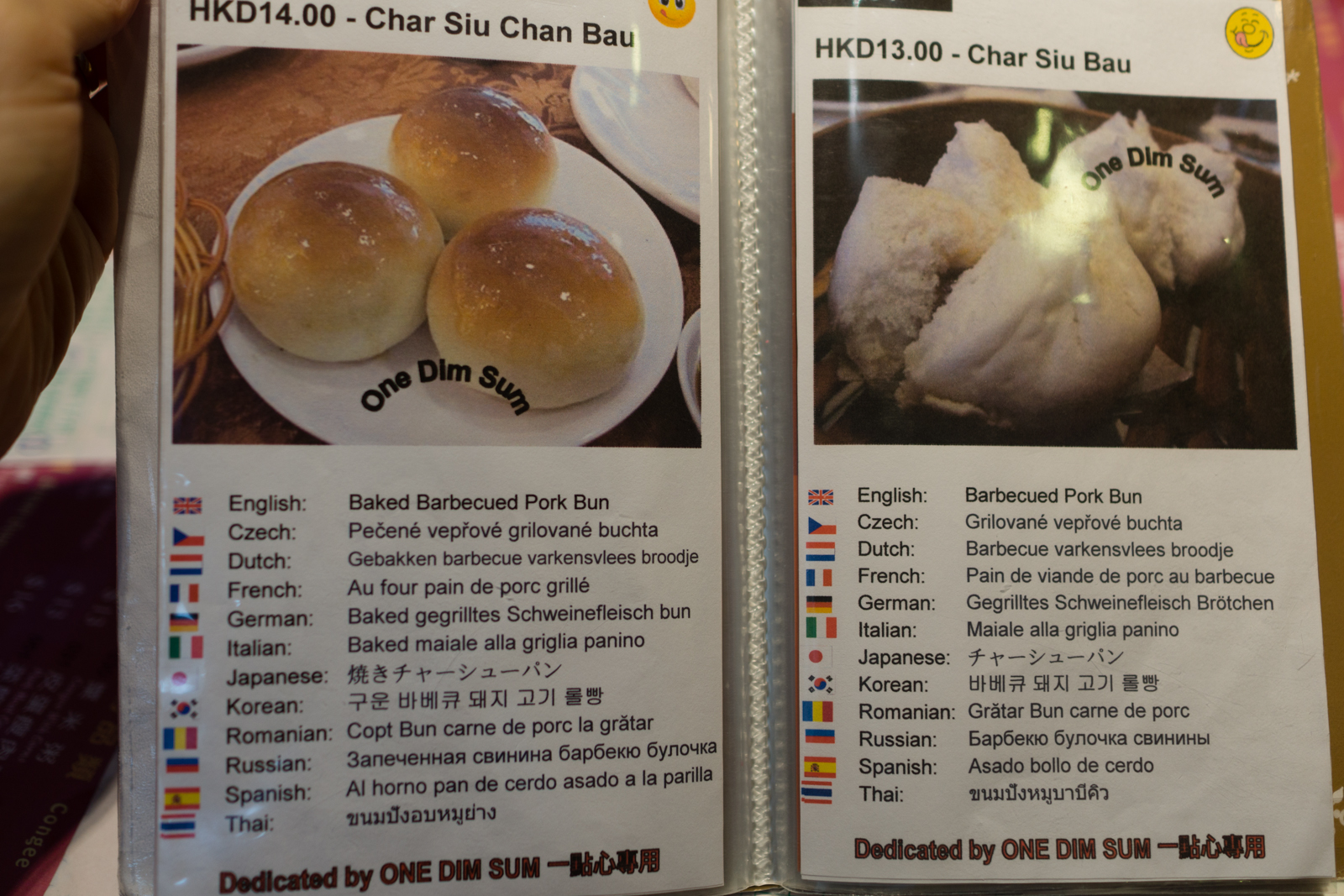 These menus are pretty dope. I almost stole one… actually our auntie successfully stole, but we felt bad so ended up returning it. True story.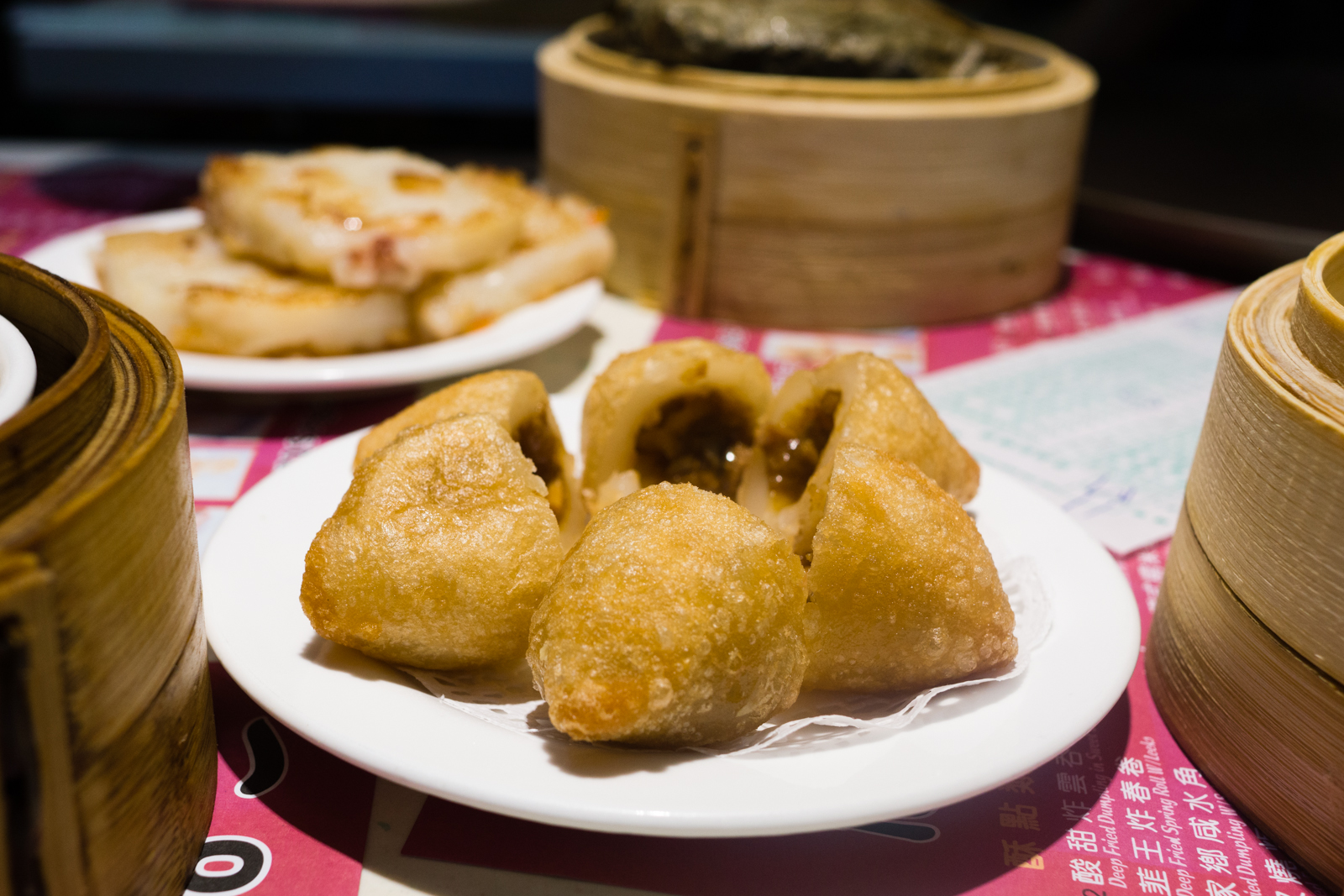 Fried Dumpling with Salted Meat or Harm Shui Kok ($14 HKD or $1.80 USD). I have to eat these crispy chewy fried glutinous rice balls filled with salted pork every time I have dim sum.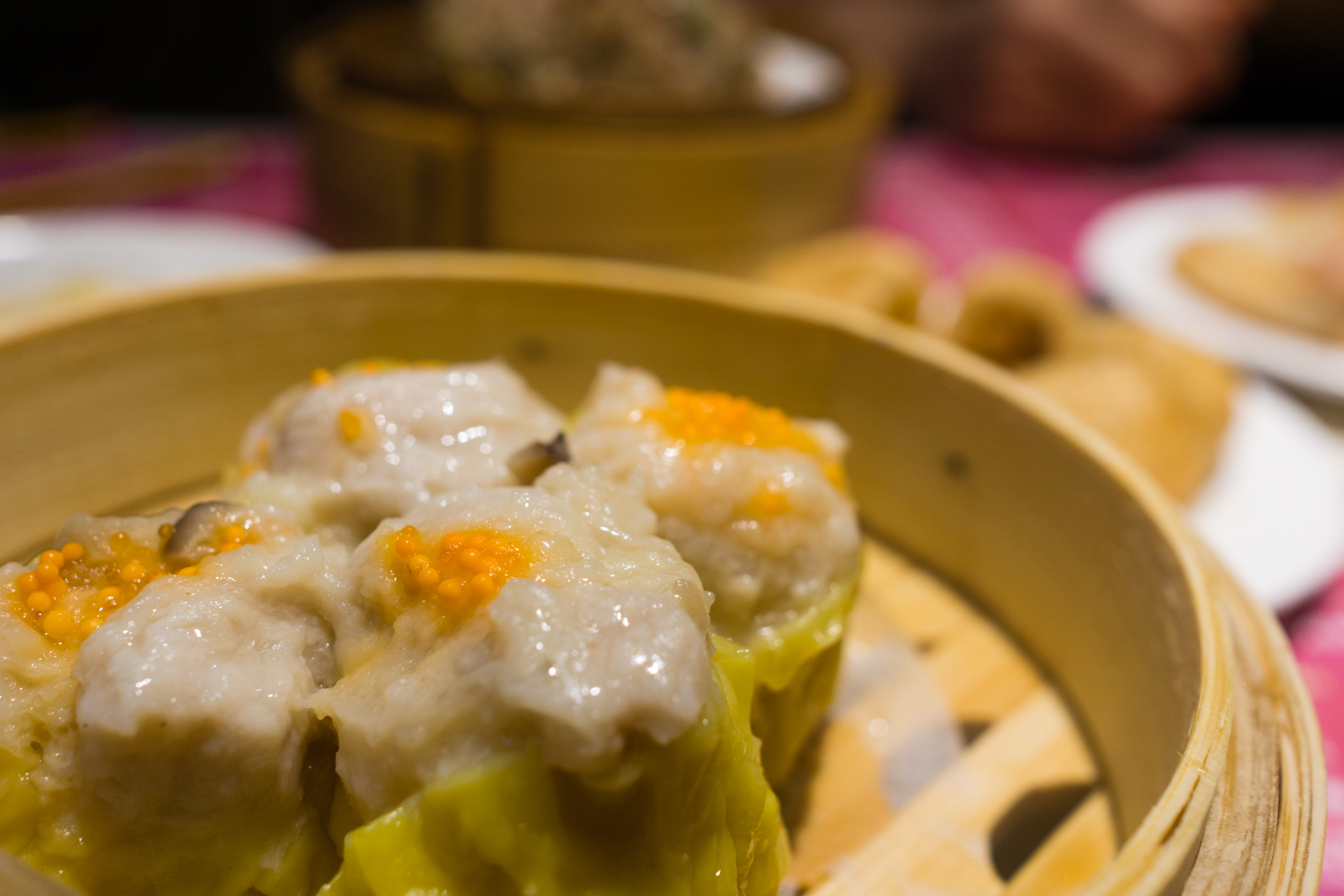 Steamed Pork Dumplings or Sui Mai ($20 HKD or $2.50). Sui Mai is another dim sum essential. These were mad plump, juicy and flavorful.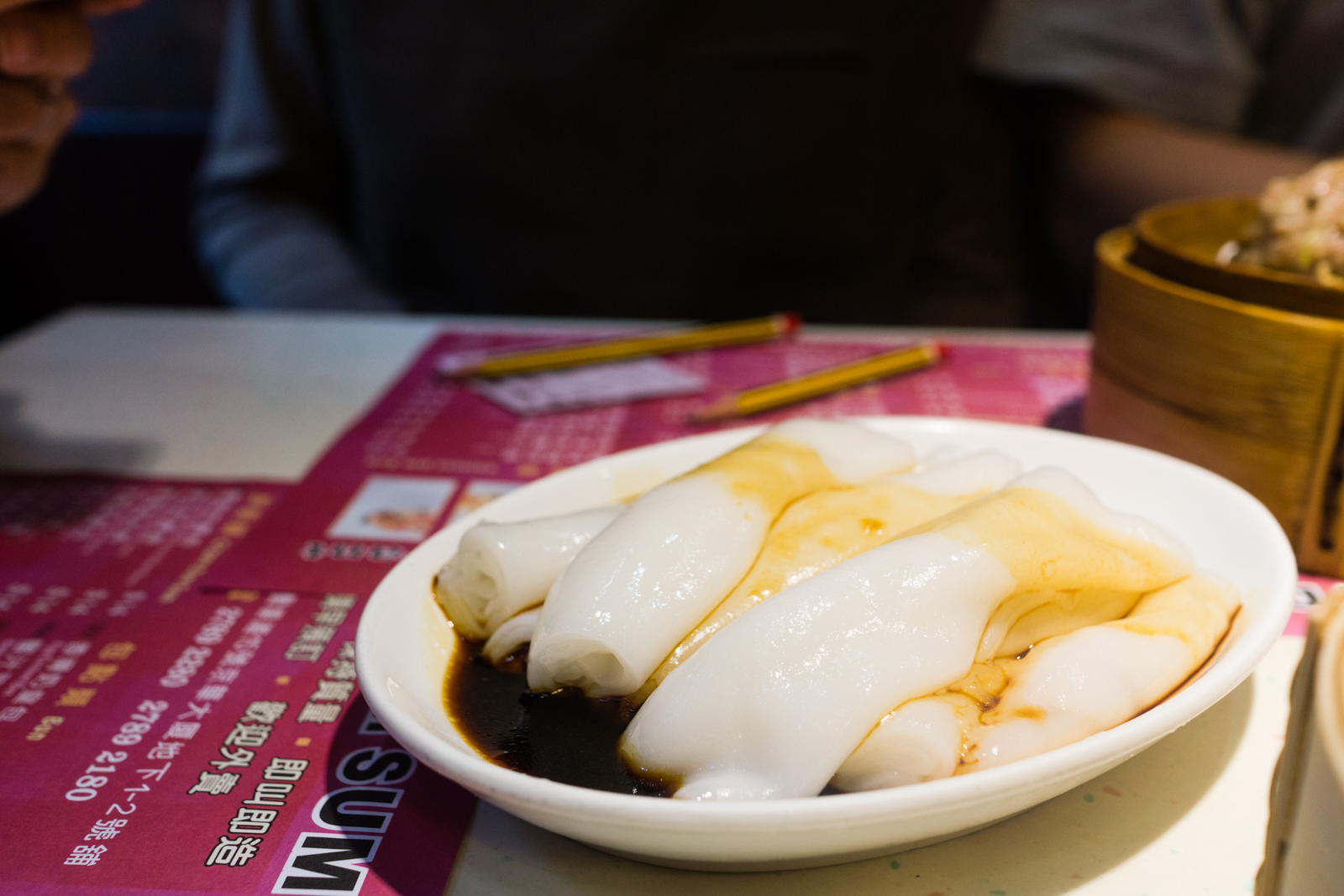 Steamed Rice Sheet Rolls or Cherng Fun ($16 HKD or $2 USD). This was a childhood favorite for me. I love this stuff. These were mad good and had the perfect consistency –  silky smooth and slippery. There's a chinese word for this (滑) that's kind of hard to describe in English – I hate that!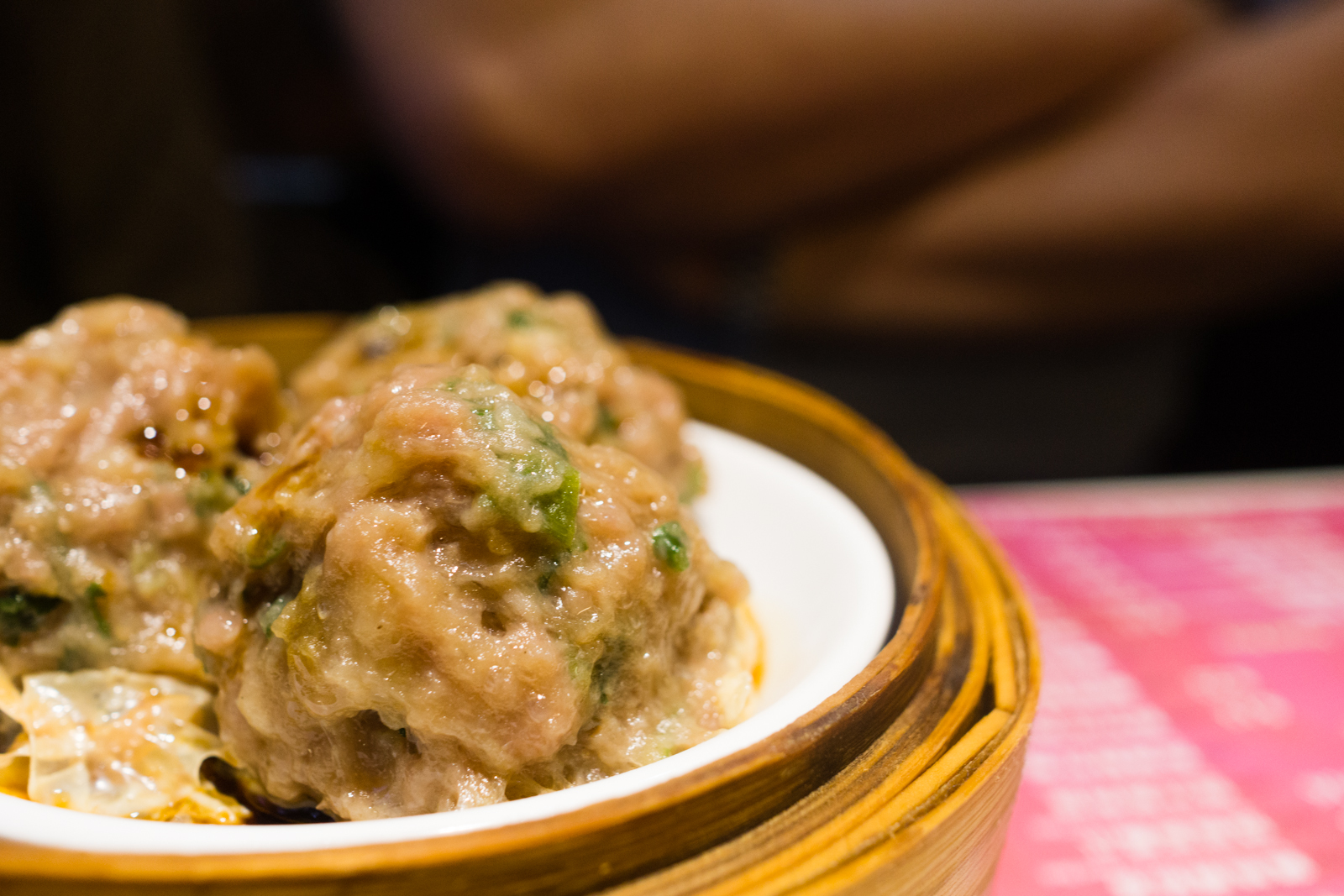 Steamed Minced Beef Ball or Ngo Yuk Kowe ($16 HKD or $2 USD). Mmm these hot steamy balls were juicy and flavorful.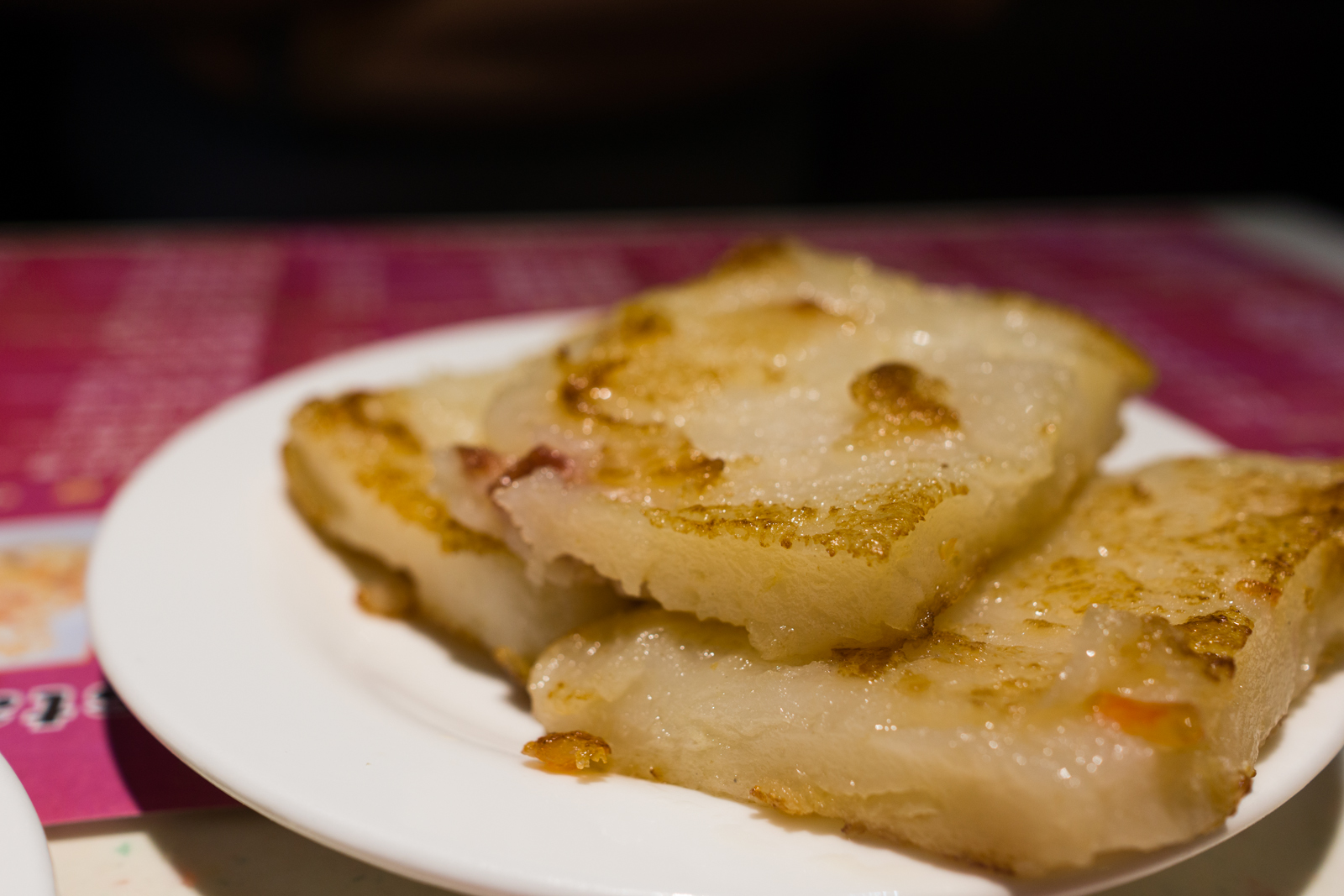 Turnip Cake or Lor Bak Go ($15 HKD or $1.90 USD). Mmmm the turnip cakes were legit. They had a crispy crust but break apart with ease.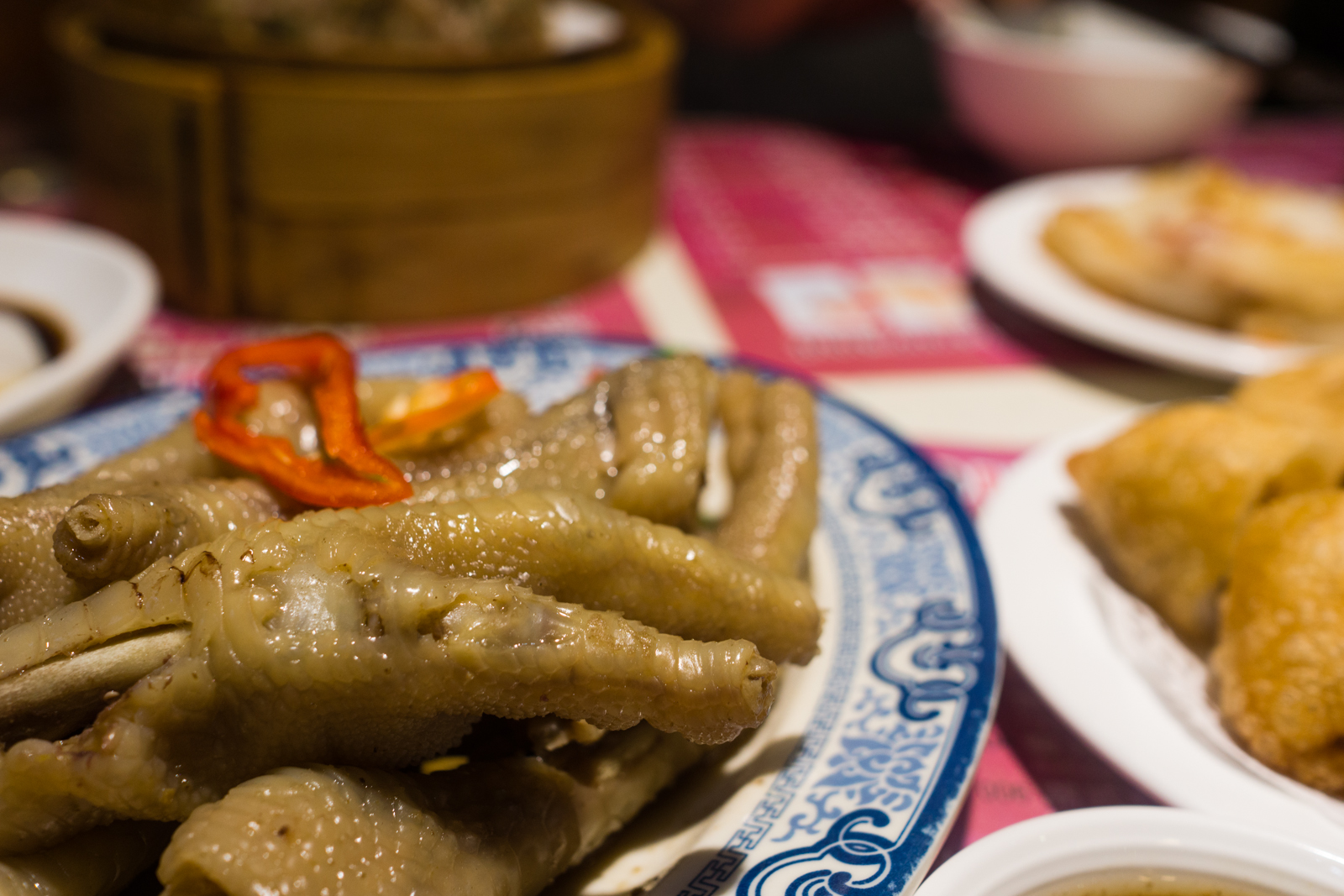 Steamed Chicken "Paws" with Chili or Gai Gerk ($15 HKD or $1.90 USD). These were aite. I prefer the more common variation of chicken feat though, smaller in size and steamed with black bean sauce.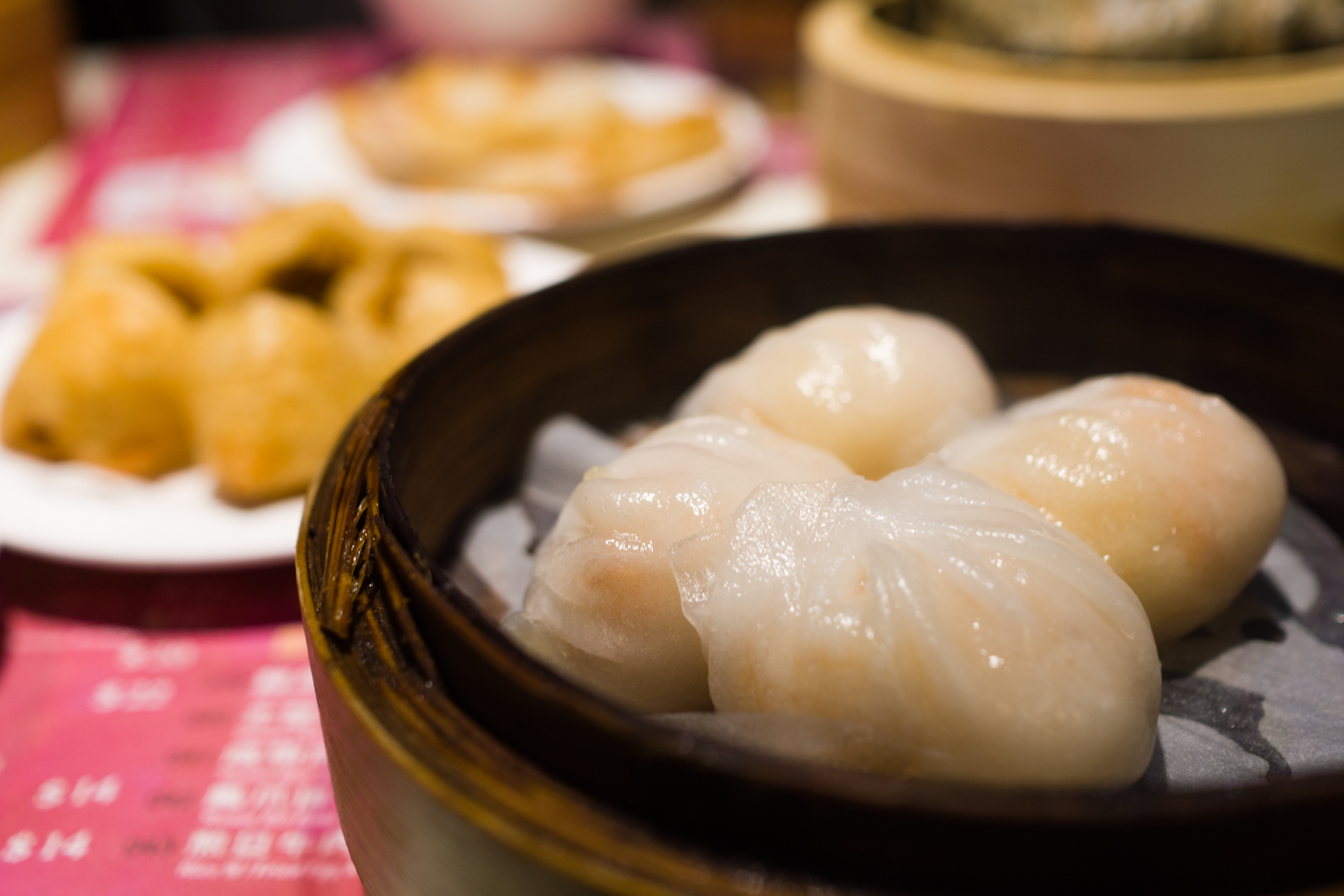 Steamed Shrimp Dumpling or Har Gao ($22 HKD or $2.80 USD). Mmmm the har gaos were delicious, but I prefer the steamed shrimp dumplings with vegetables.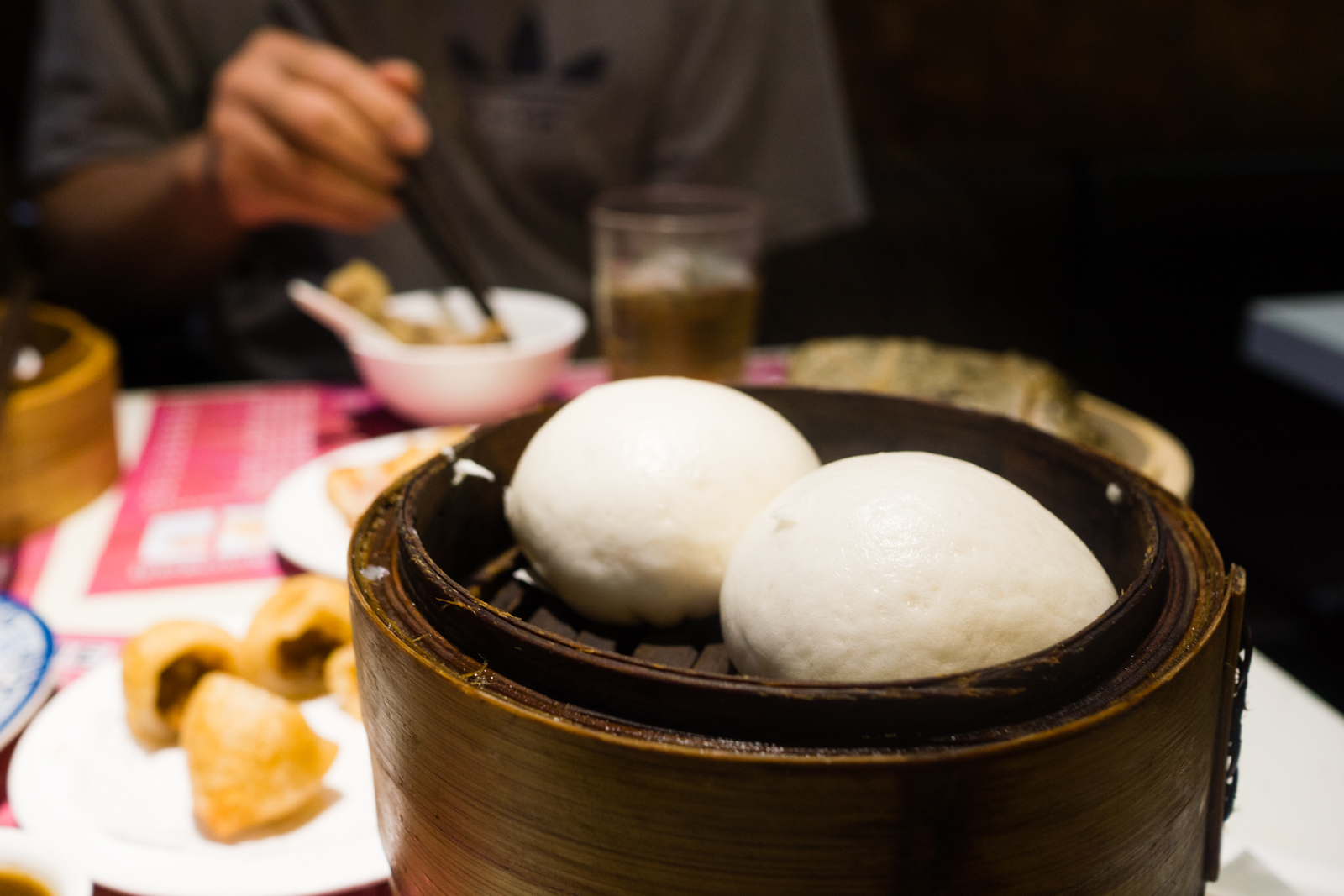 Egg Custard Bun or Lai Wong Bao ($13 HKD or $1.60 USD).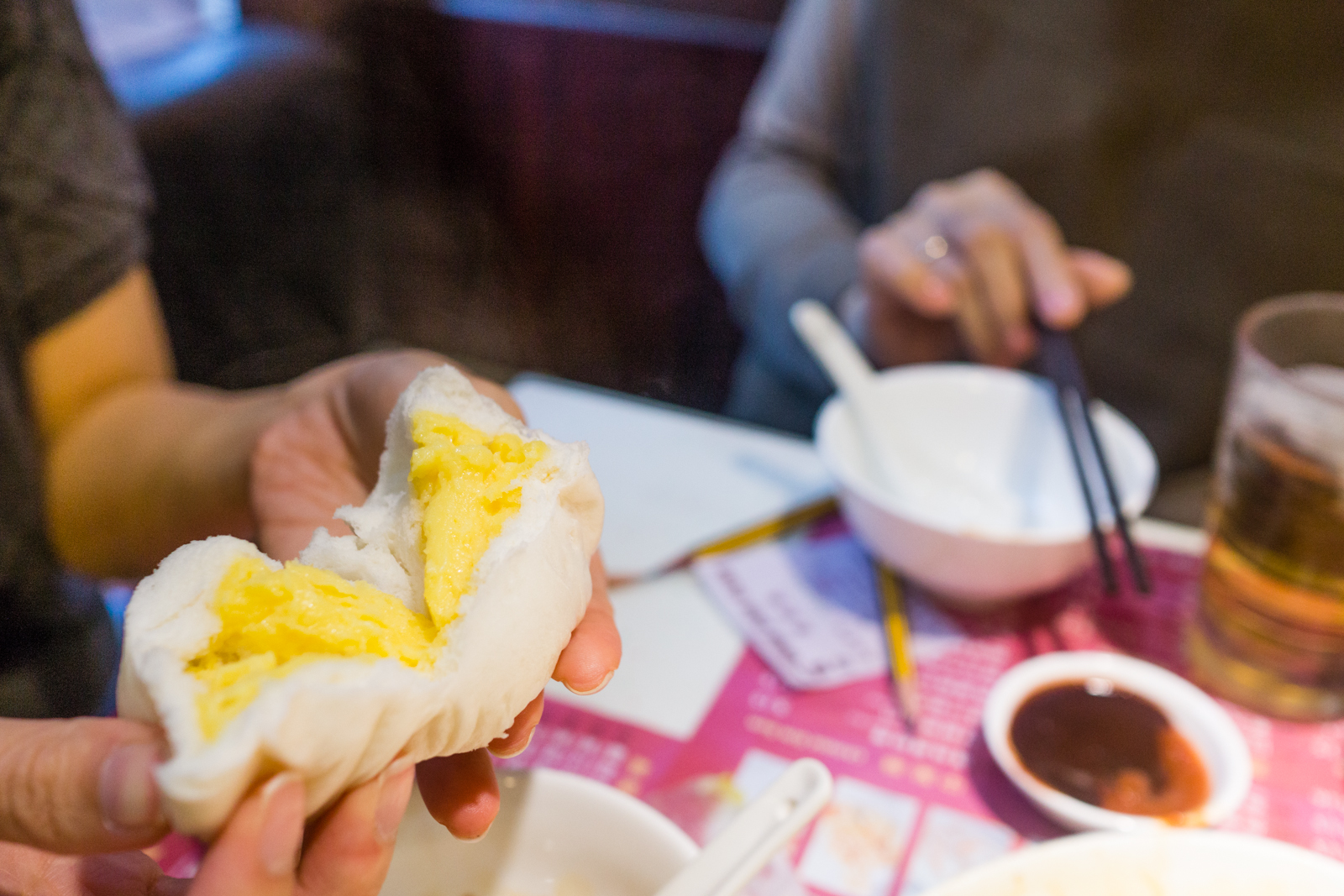 I've definitely had better lai wong baos. These were pretty average and a little bland and slightly overcooked.
Glutinous Rice Steamed in Lotus Leaf or Lor Mai Gai ($22 HKD or $2.80 USD).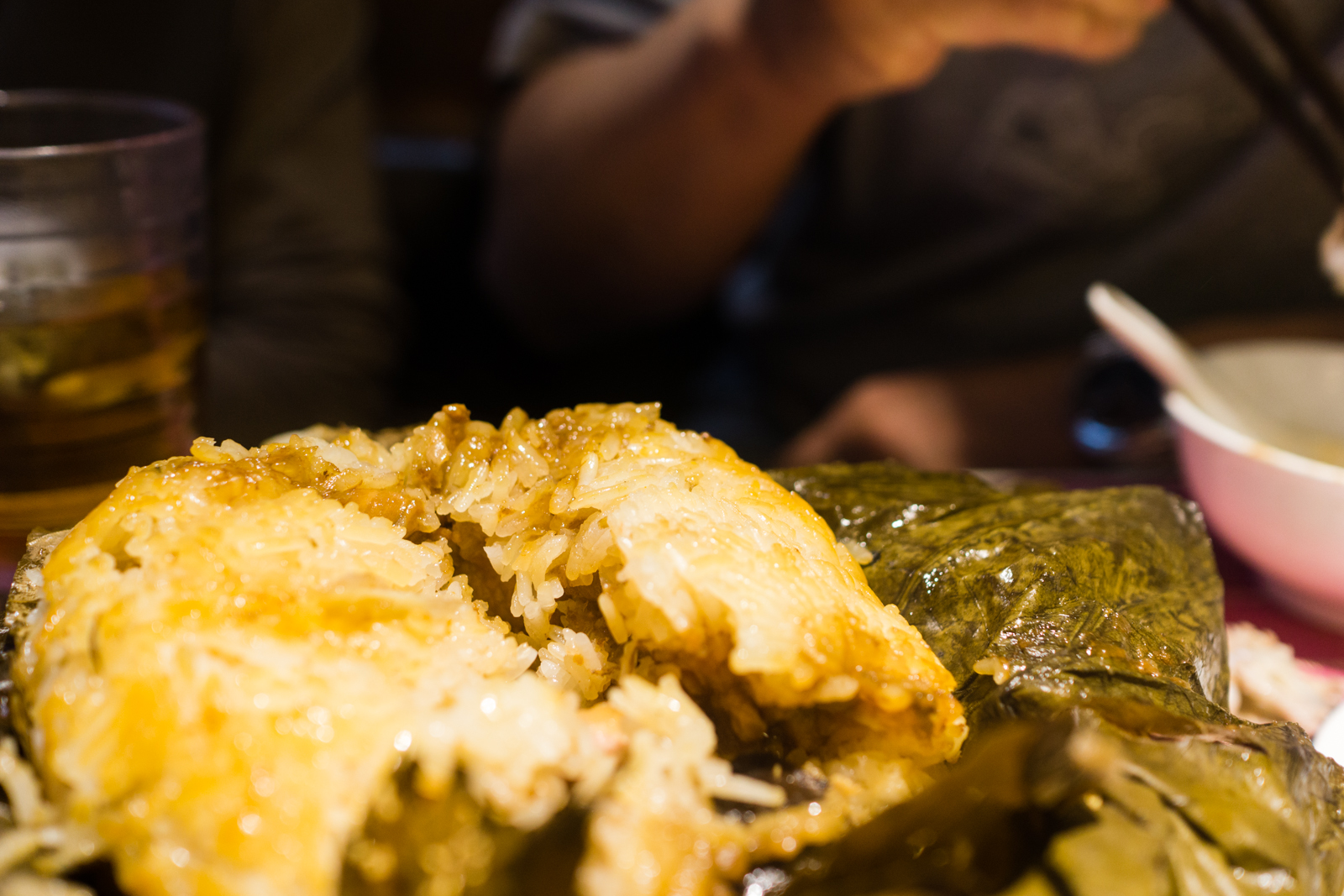 OH MY CHOW. This is probably one of the best Lor Mai Gai i've ever had. It is moist, sticky, flavorful, jam packed with meat and has a salted duck egg yolk! Soooo friggin good!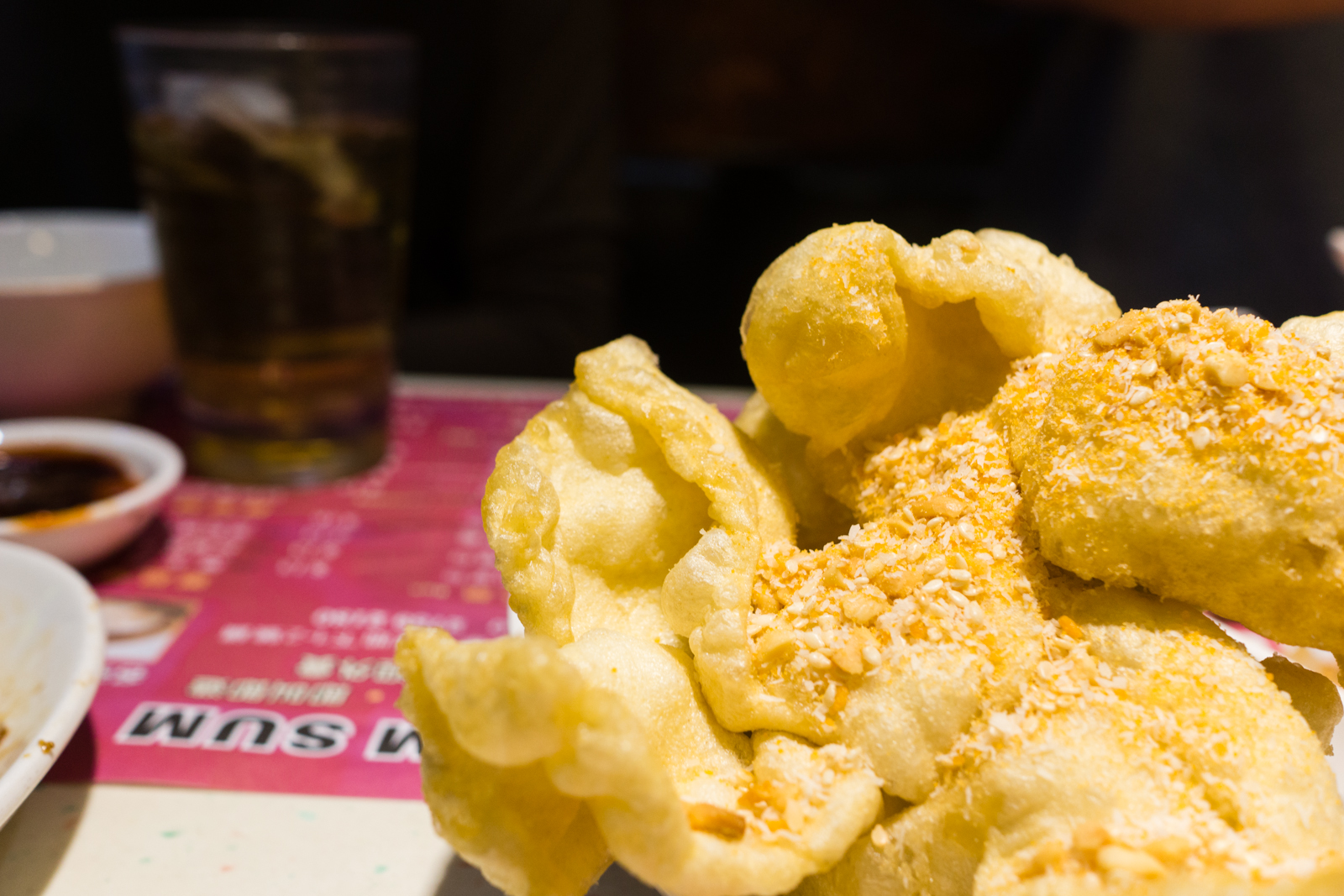 "Fried Egg Stick" with condensed milk or Dan San ($14 HKD or $1.80 USD). This was definitely one of the better dan sans i've had. It was crispy, airy, dusted with crushed peanuts, sprinkled with coconut flakes and drizzled with sticky sweet condensed milk. YUM!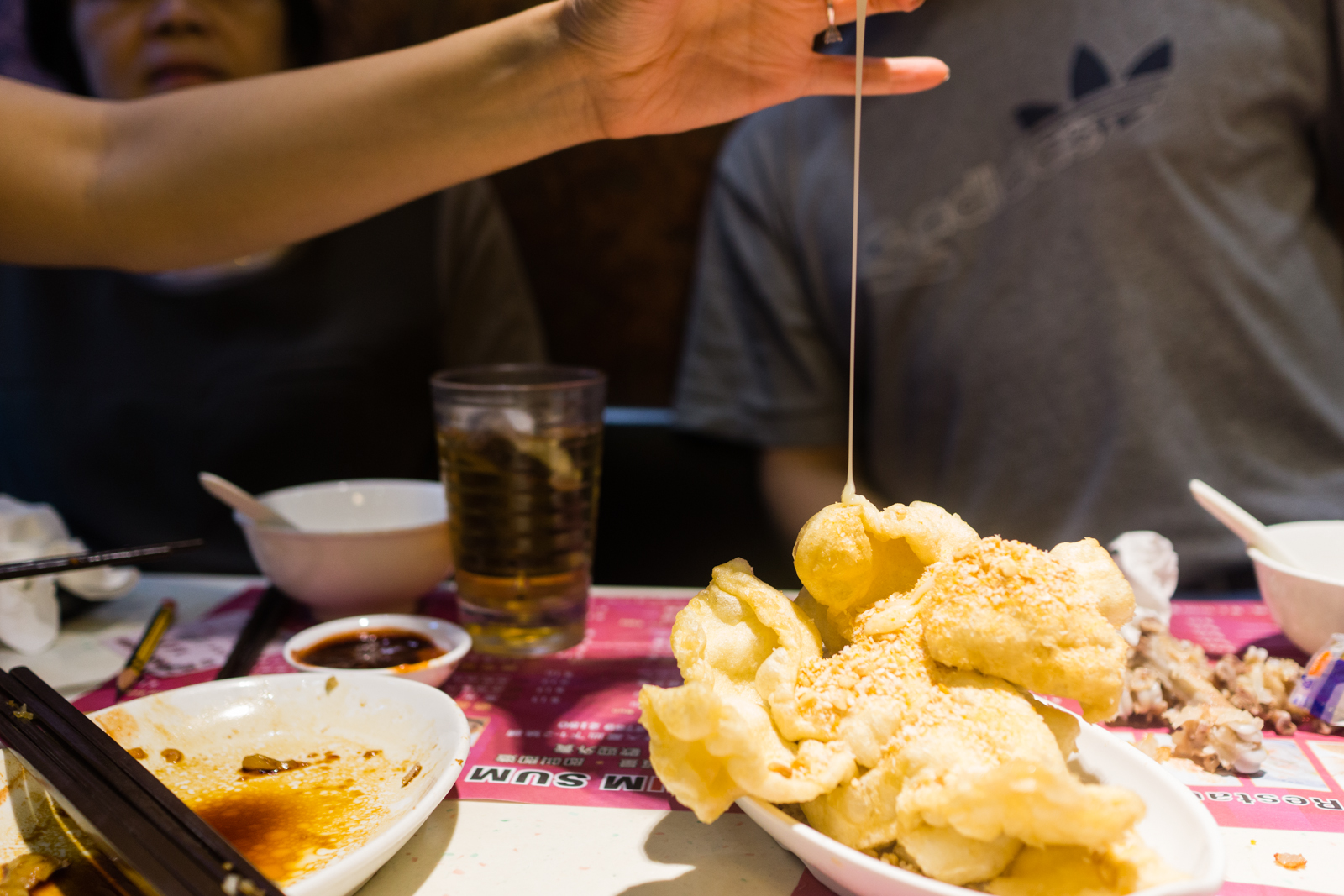 Making it rain condensed milk!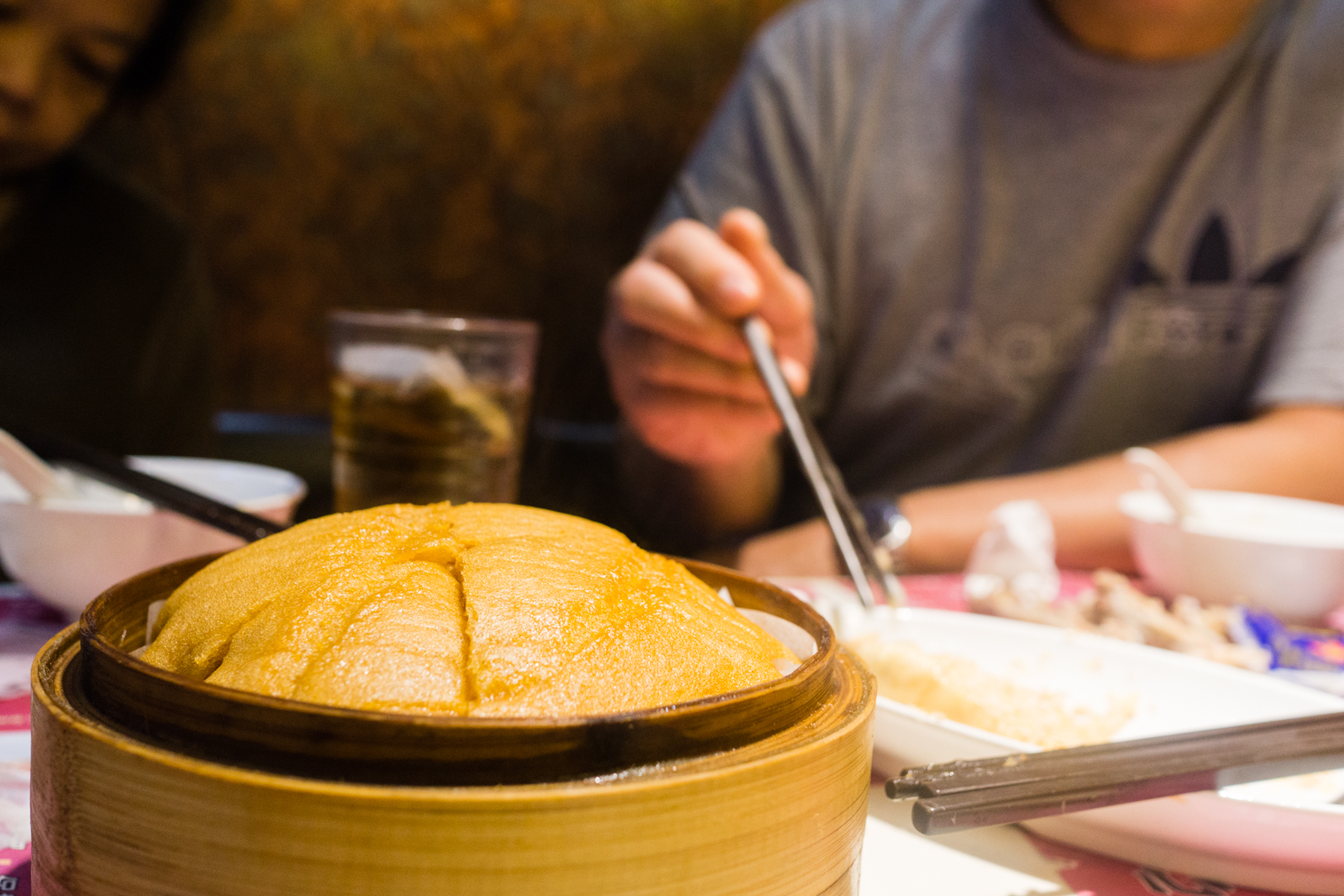 Steamed Malaysian Sponge Cake or Ma Lai Go ($16 HKD or $2 USD). Mmmmm this Malaysian sponge cake was effing incredible! The perfect end to a meal.
Shop 1 & 2, G/F, Kenwood Mansion, 15 Playing Field Road, Prince Edward
太子運動場道15號京華大廈地舖1-2號
p: +852.2789.2280 / +852.2789.2180
Asian, Brunch, Chinese, Dinner, Hong Kong, Hong Kong, Lunch