Hong Kong Cray !!! Mr. Korea BBQ
The Lowdown
Restaurant Name: Mr. Korea BBQ
Cuisine: Korean BBQ
Average Price per Person: $150 to $250 HKD or $20 to $32 USD per person
Location: Tsim Sha Tsui, Hong Kong (please refer to the map below for details)
Recommendations: Short Rib, Hanger Steak, Bulgogi and Yukhoe.

Ratings (out of 5)
Taste: 4
Creativity/Authenticity: 4.5
Atmosphere: 4
Service: 4.5
Bang for Buck: 3.5

Crayscale !!!

If you're looking for a legit Korean barbecue restaurant in Hong Kong, I recommend hitting up Mr. Korea BBQ located in Tsim Sha Tsui just off of Austin Road. Mr. Korea fired up its grills about six months ago and definitely stands out with winning points for its dope set-up and tasty food. If you've ever been to Korea, the restaurant gives off an authentic vibe focusing on all Korean BBQ everything, decked out with small round tables with built in barbecue grills and retractable hood fan hoses that hover over the burner acting as a vacuum which alleviates the problem of smelling like barbecued meats after your meal.
The menu consists of a whole lot of barbecue along with pedestrian Korean favorites including a selection of ramyeon (instant noodles), bibimbap (stone pot rice), kimchi jigae (soup), yukhoe (beef tartare) and more. We're all about that beef, so our favorites were the hanger steak and short rib! Food aside, the service was on point. We ended up befriending the manager, Francesco, an Italian Korean and hanging out with our new homeboy for the rest of the night.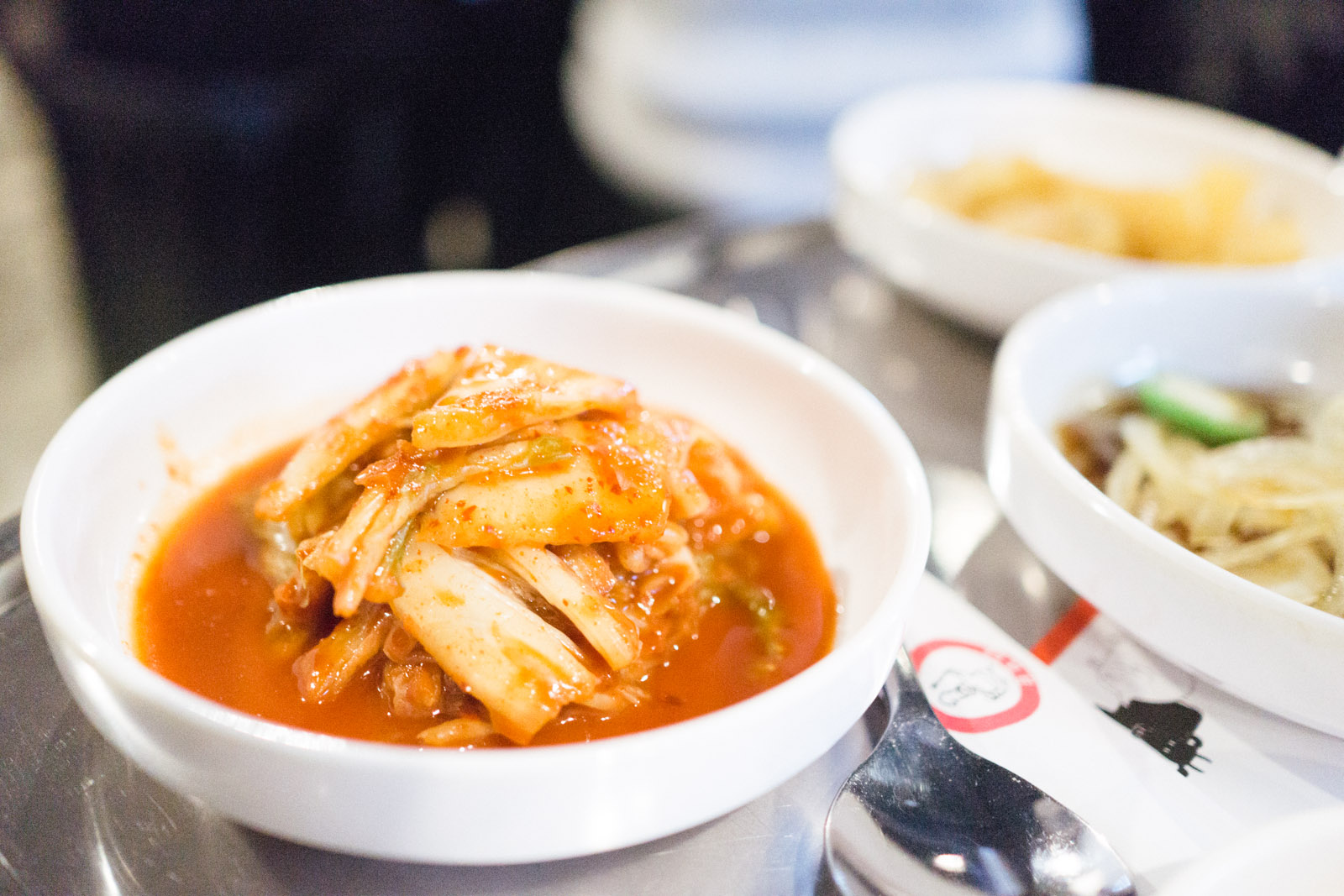 KIMCHI!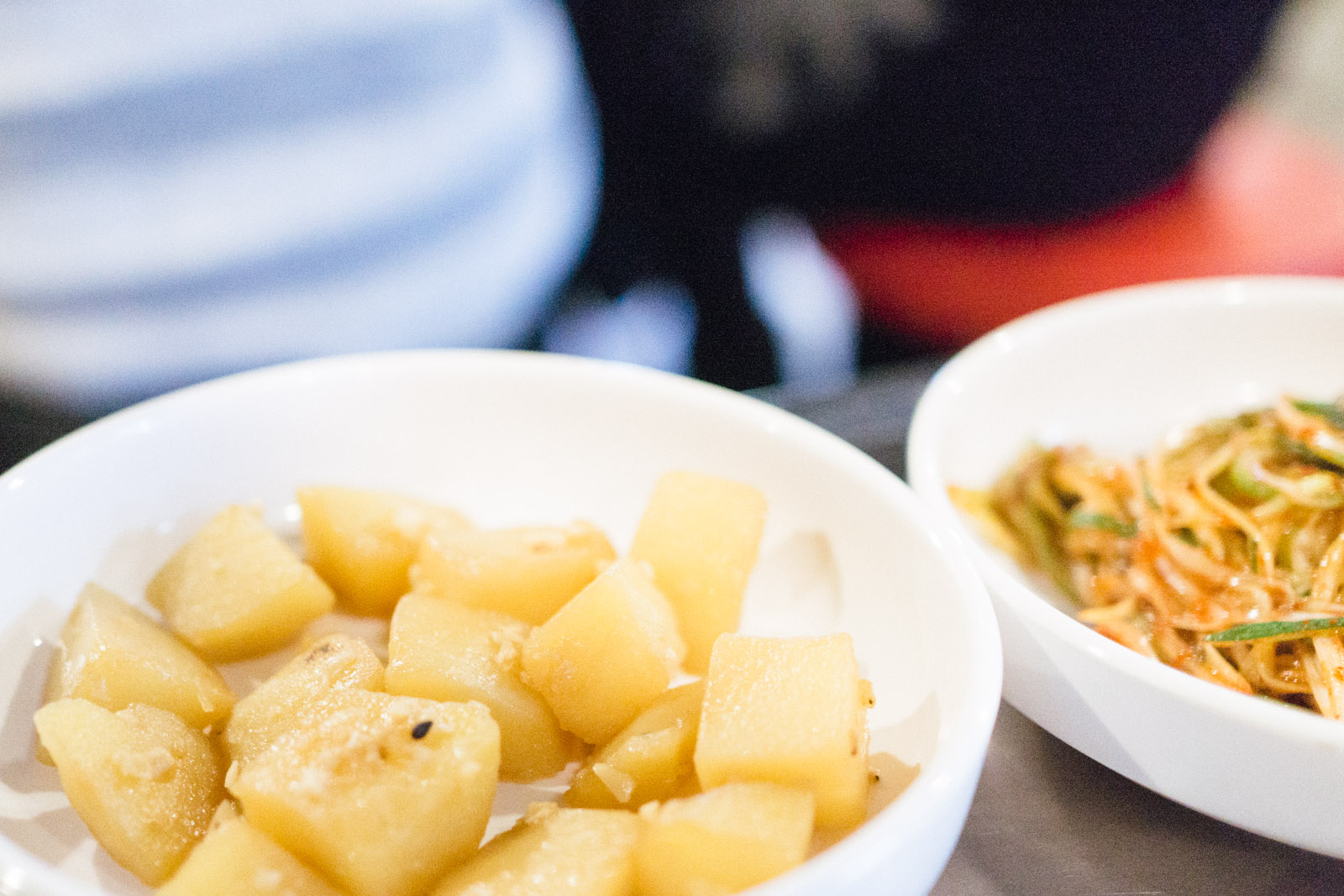 Love these sweet tender chunks of potatoes.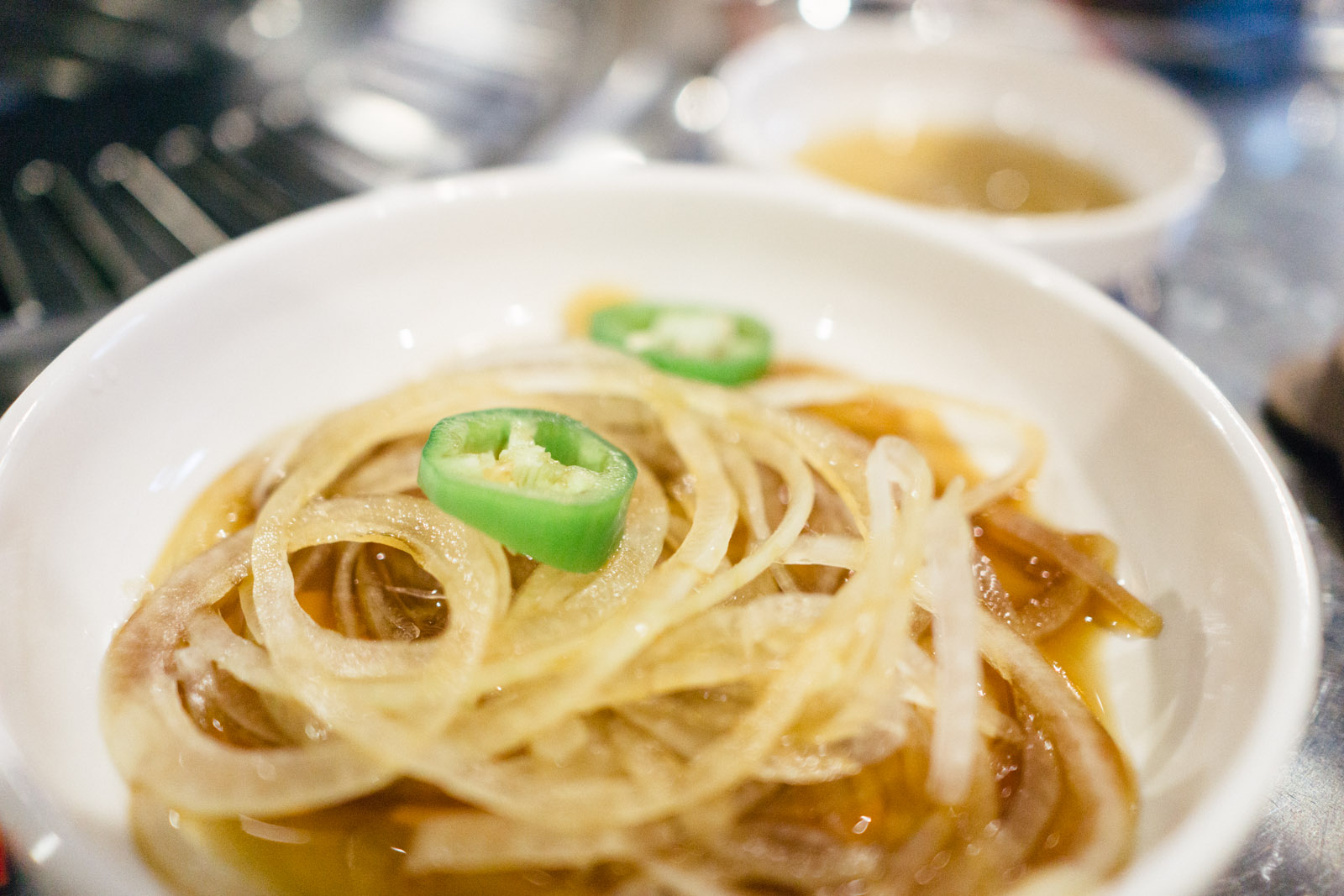 Dip errrthing in this delicious sauce!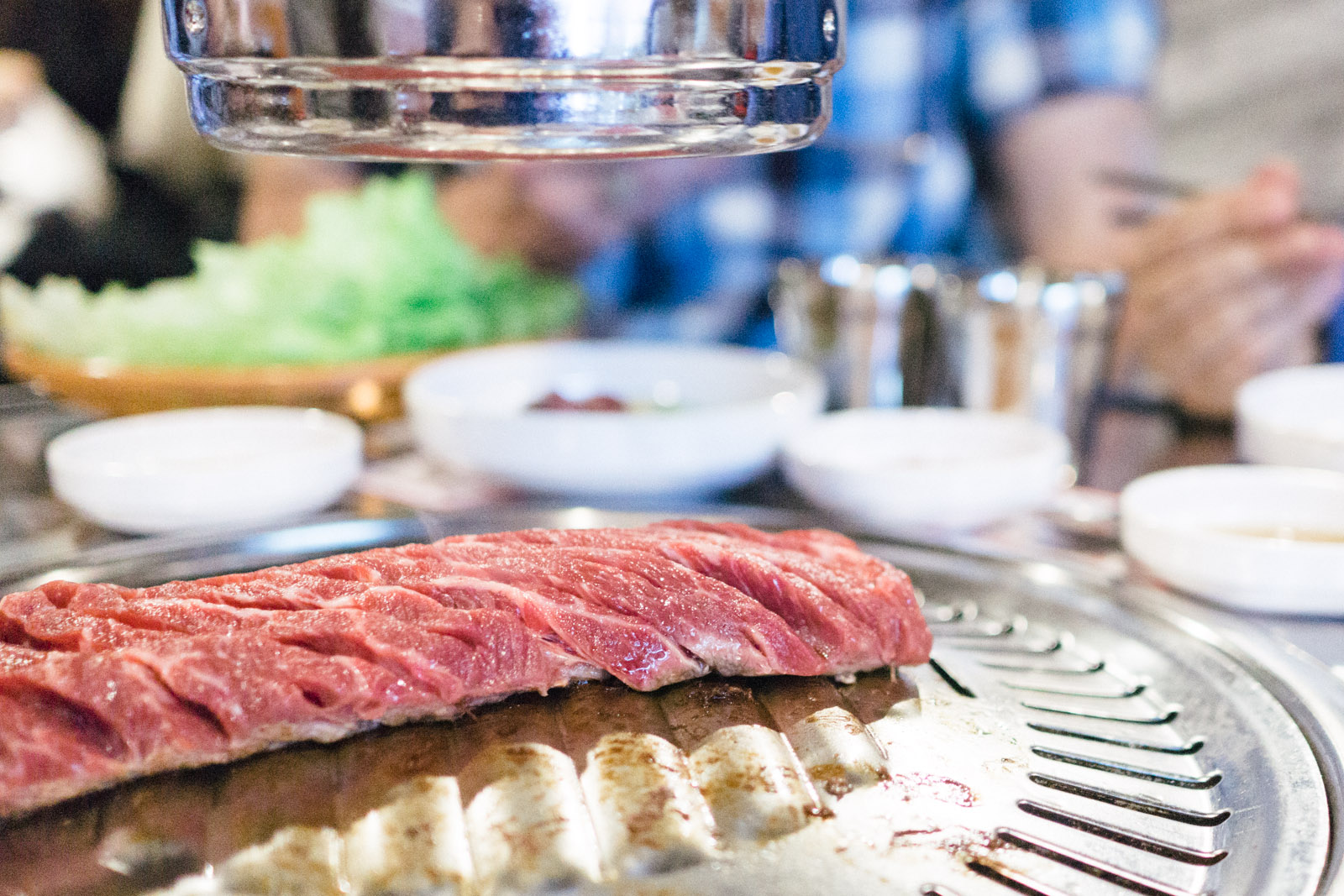 Short Rib ($208 HKD or $27 USD). Galbi is my main squeeze whenever I have Korean BBQ. It's so tender, juicy and delicious!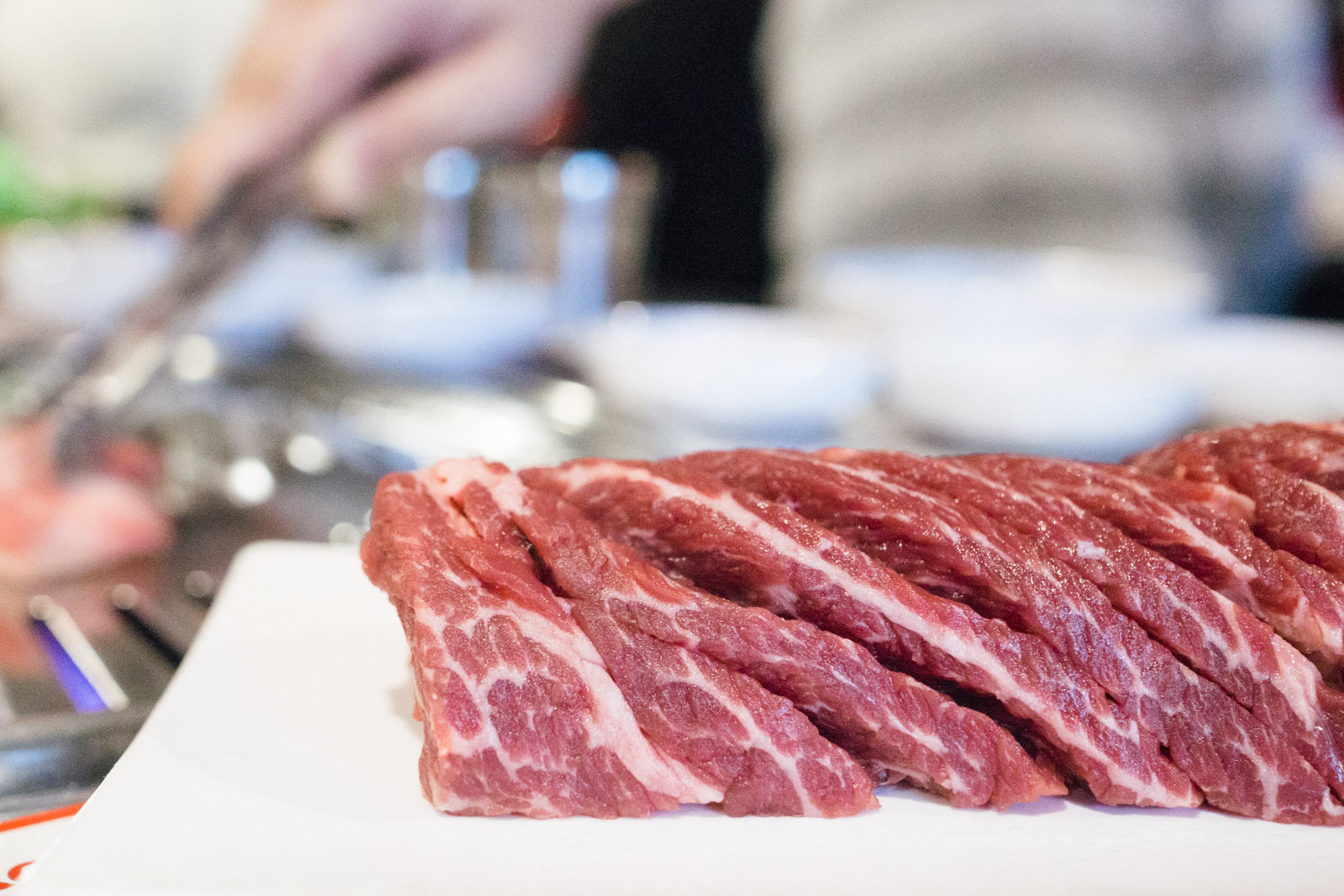 Hanger Steak ($158 HKD or $20 USD). Hanger steak is my second Korean BBQ meat of choice – full of flavor!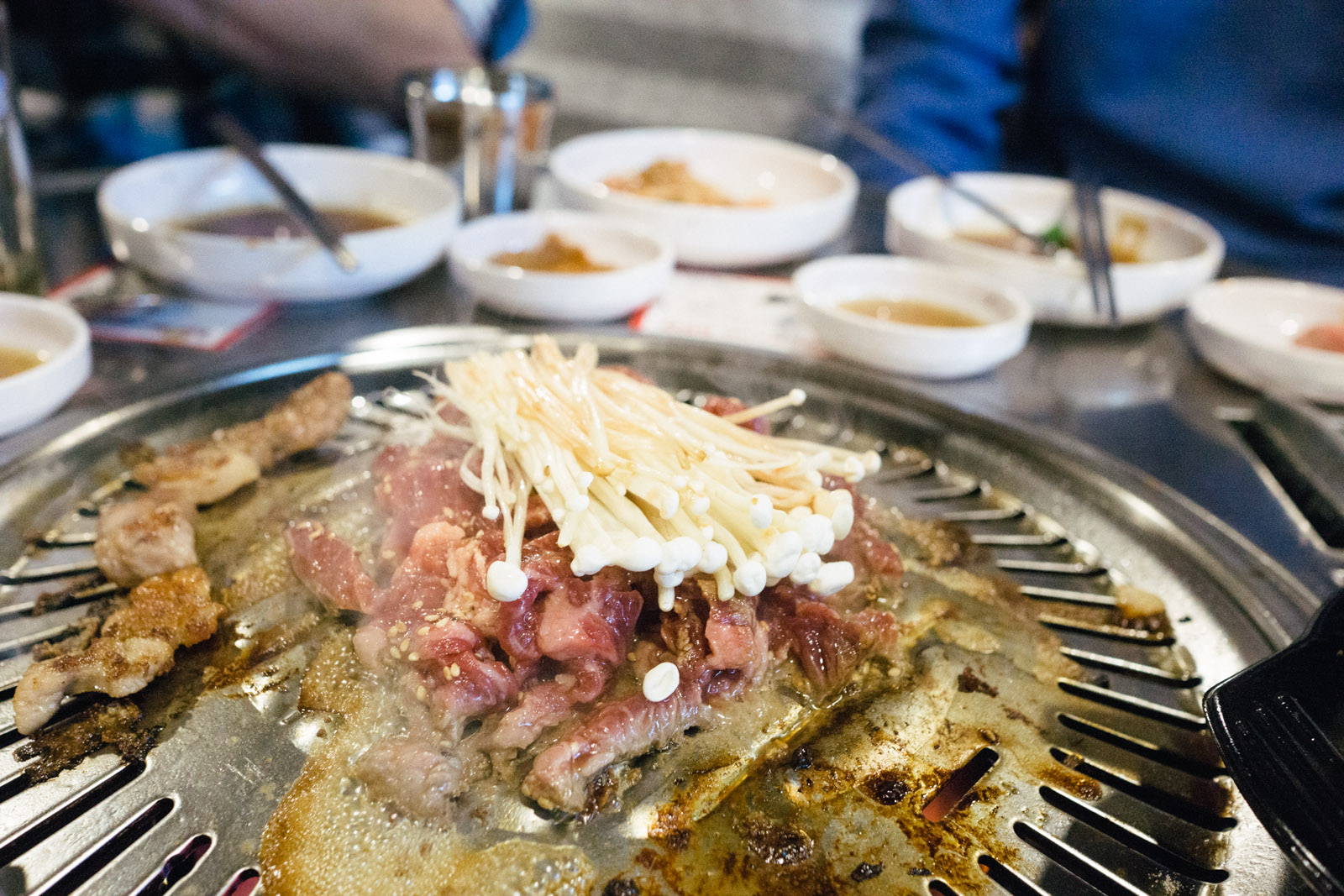 Bulgogi ($158 HKD or $20 USD). The bulgogi was served with a fresh bundle of enoki mushrooms. I'm a big fan of this stuff, especially with rice.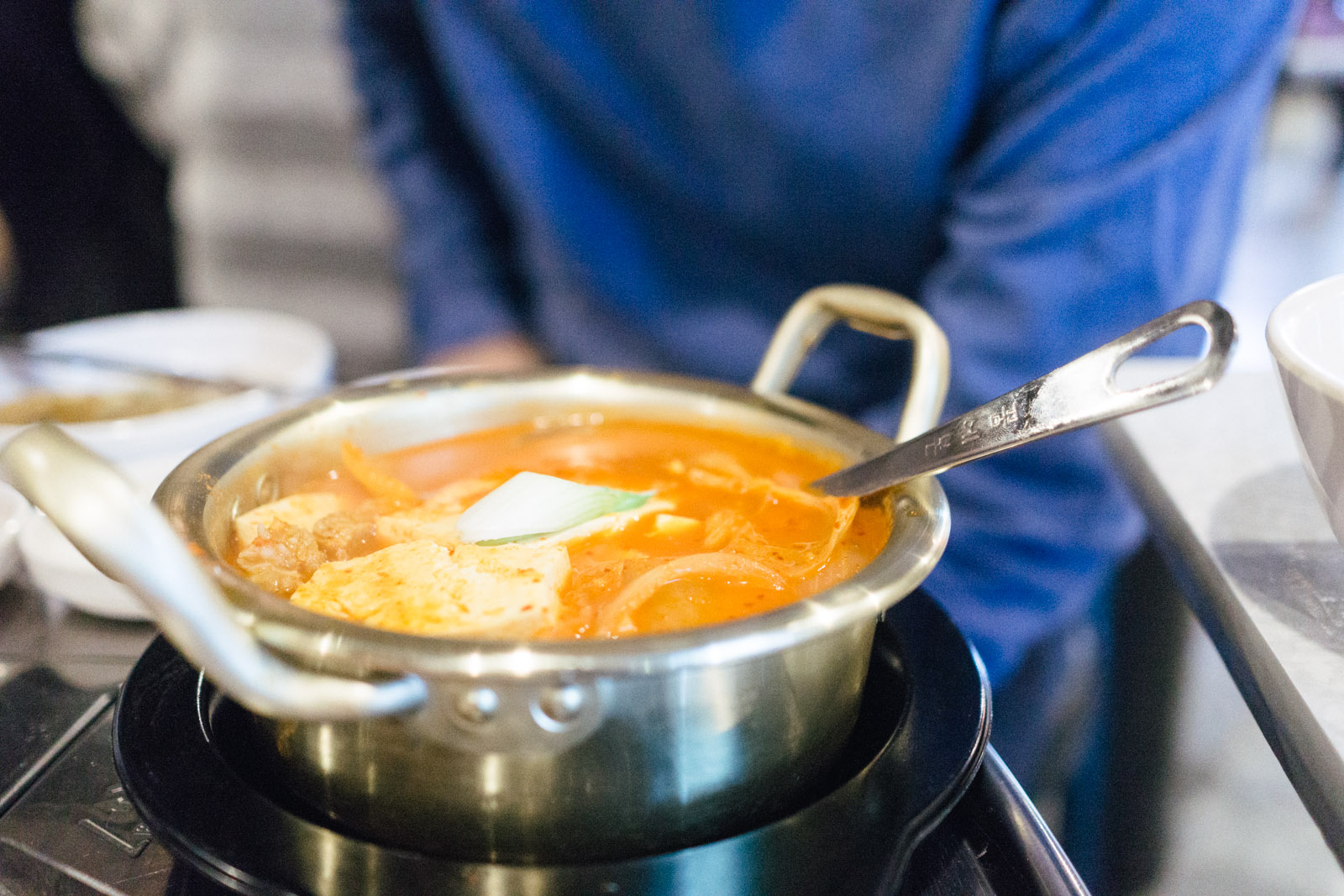 Kimchi Jigae ($88 HKD or $11 USD). Kimchi Jigae is essentially a kimchi stew with pork and tofu usually eaten with steamed short grain rice.
Ramyeon with CHEESE ($58 HKD or $7.50 USD). Can't go wrong with Korean ramen, but I wish they'd chosen to use real cheese instead of that processed ish.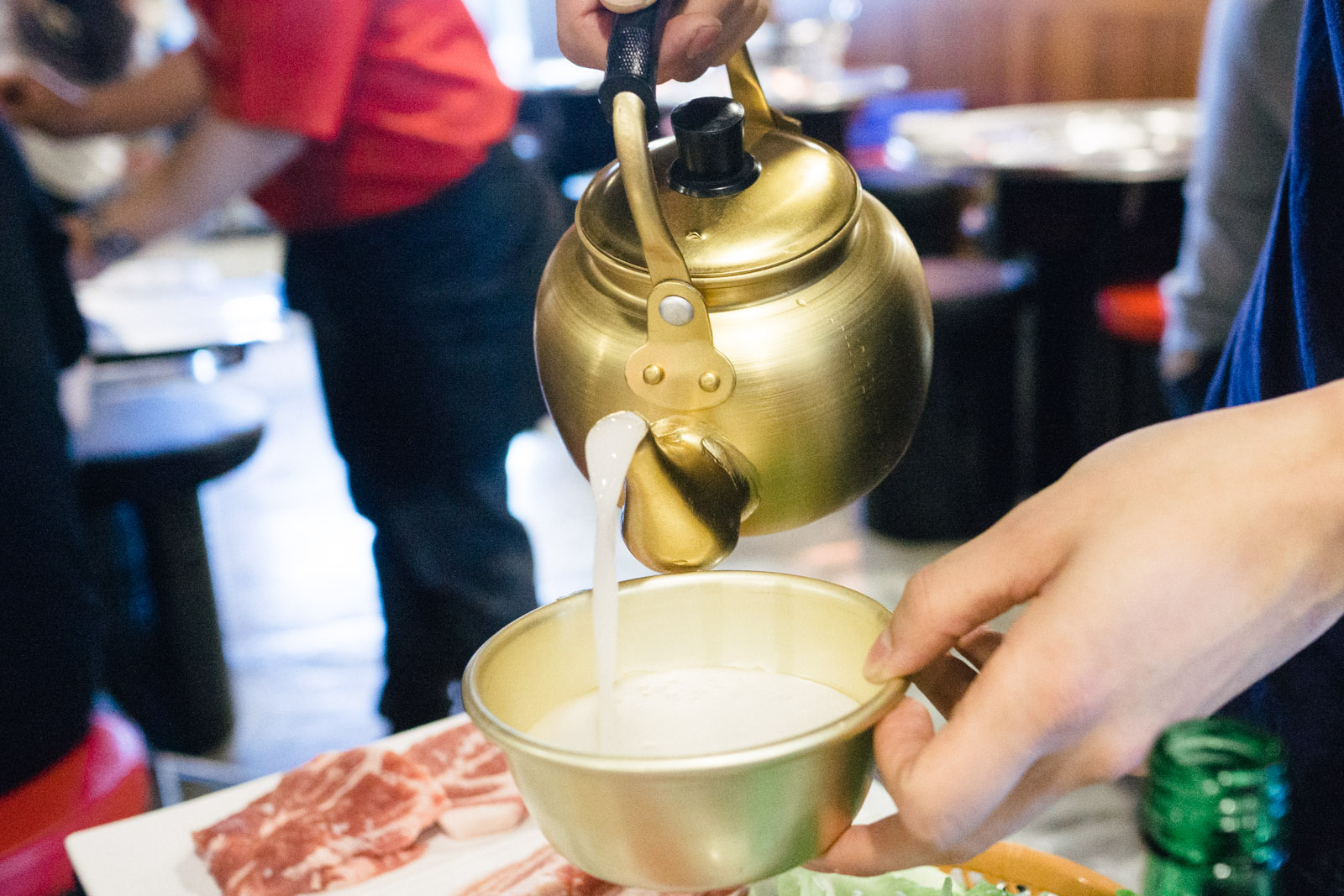 Korean rice wine mixed with sprite!

View Larger Map
1/F., Surson Commercial Building, 140-142 Austin Road, Tsim Sha Tsui
p: +852-2907-6678
Asian, Dinner, Hong Kong, Korean