The Lowdown
Restaurant Name: Joon Ko Korean Restaurant
Cuisine: Korean Food
Average Price per Person: $150 to $250 HKD or $20 to $32 USD
Location: Wan Chai, Hong kong (please refer to the map below for details)
Recommendations: Seafood & Spring Onion Pancake, Beef Spare Ribs and Cold Buckwheat Noodle Soup

Ratings (out of 5)
Taste: 4
Creativity/Authenticity: 4.5
Atmosphere: 2.5
Service: 2.5
Bang for Buck: 3.5
Crayscale !!!

I'm always down for that Korean Seoul food. There are a bunch of awesome Korean restaurants in Hong Kong and they're all pretty friggin' tasty. One of my new favorites we randomly stumbled upon is in Wan Chai when we were in the area and had a craving for Korean food. Eugene Googled the closest Korean restaurant with the highest rating and we found ourselves at Joon Ko. The restaurant is set up in small space with a homely and humble décor with about 10 tables seating no more than 25 people. I had a hunch this place would be legit since there were only a handful of ajummas running the restaurant. Some of the best Korean food I've ever had was at friends' houses where their ummas would be werkin' it in the kitchen.
Joon Ko was packed and a majority of the customers were Korean which signaled that this was a spot for the real deal. The menu consists of the usuals – barbecue, soups, mandu (dumplings), jeon (pancake), bibimbap (stone pot rice), kimbap (rice rolls) and all sorts of noodles. Everything we ordered was mad tasty and truly authentic. I loved the food here because it all tastes homemade. You can definitely taste the huge dose of TLC Joon Ko puts into their food.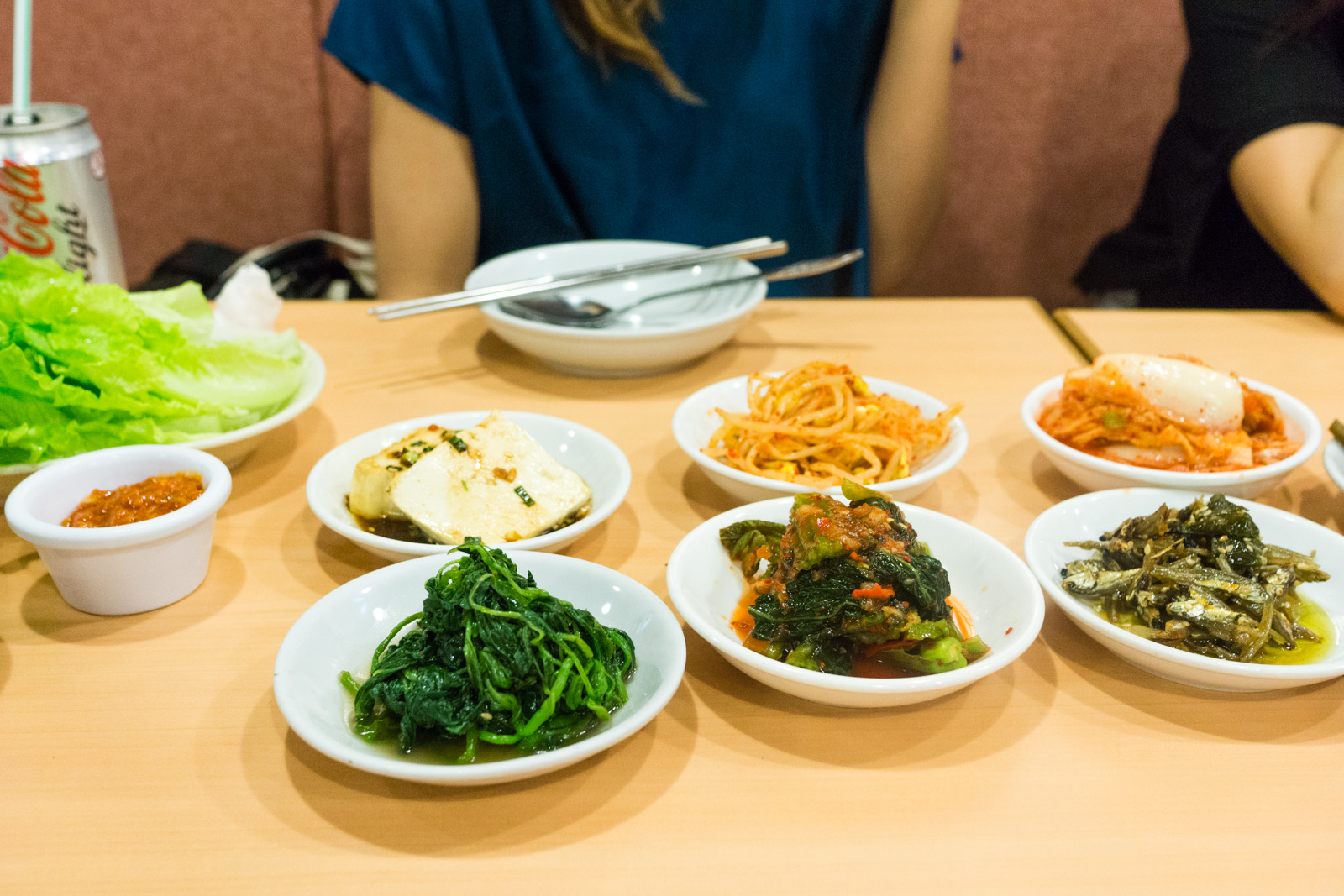 BANCHAN !!!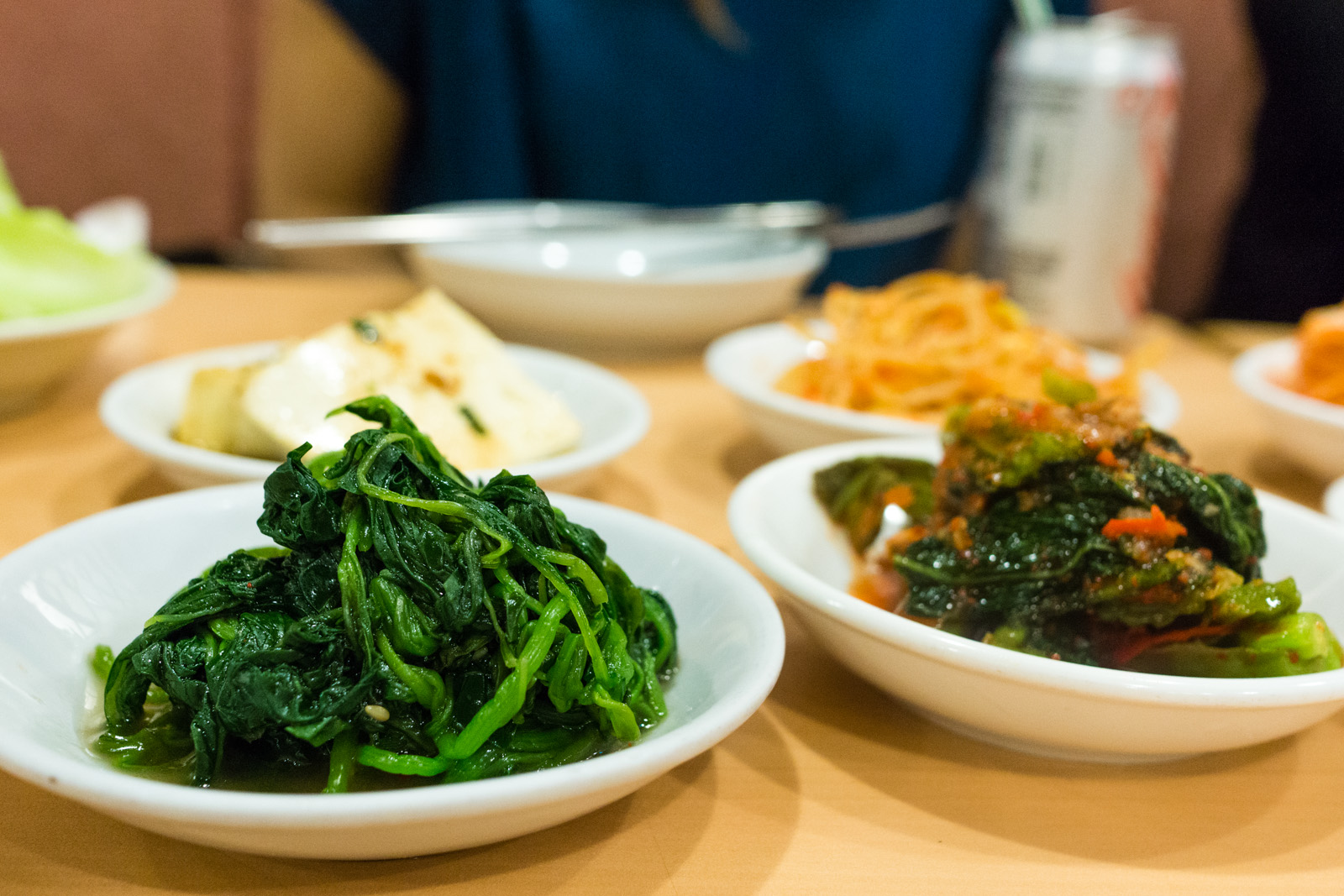 Sigeumchi Namul, lightly parboiled spinach dressed with sesame oil, garlic, and soy sauce.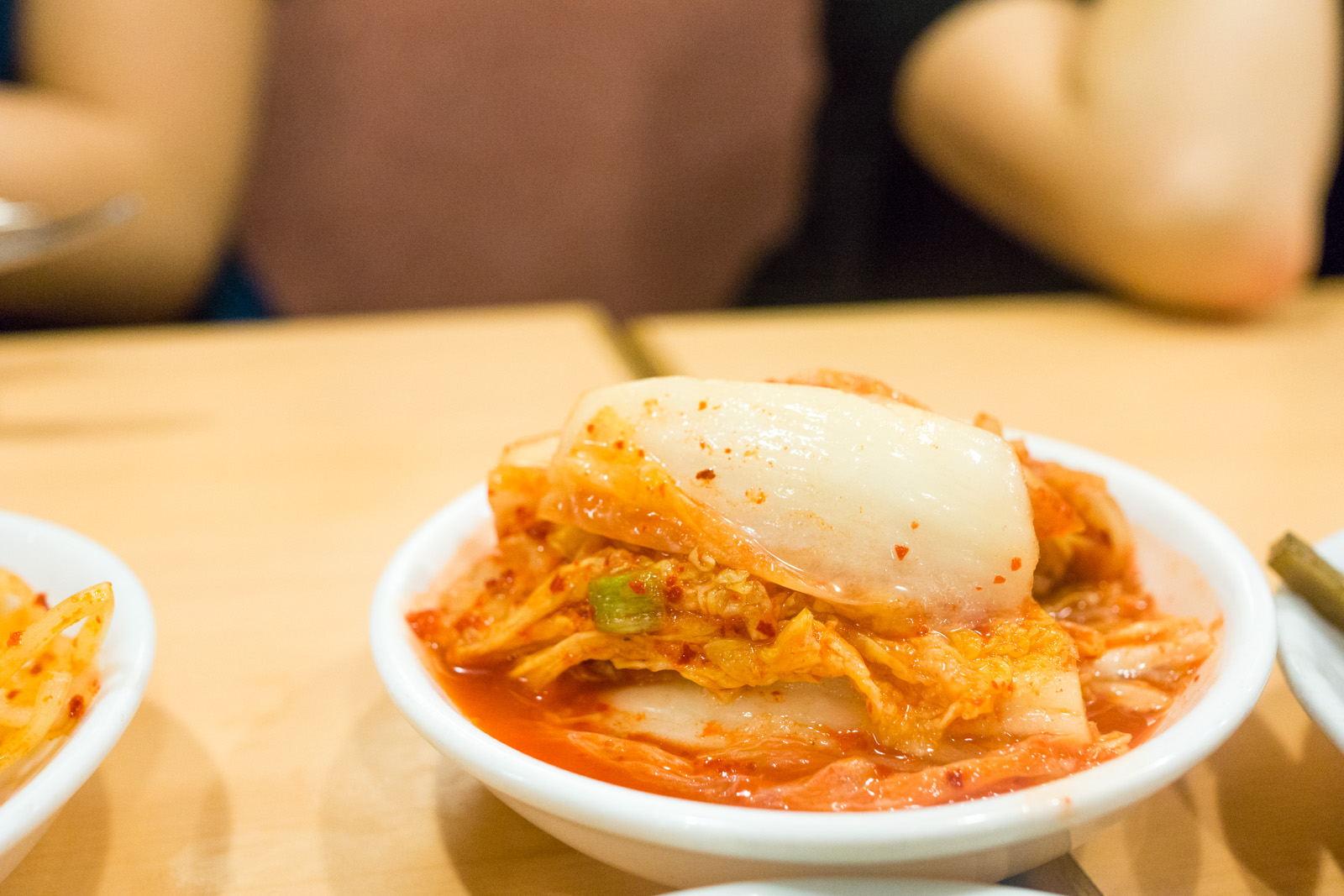 Kimchi !!!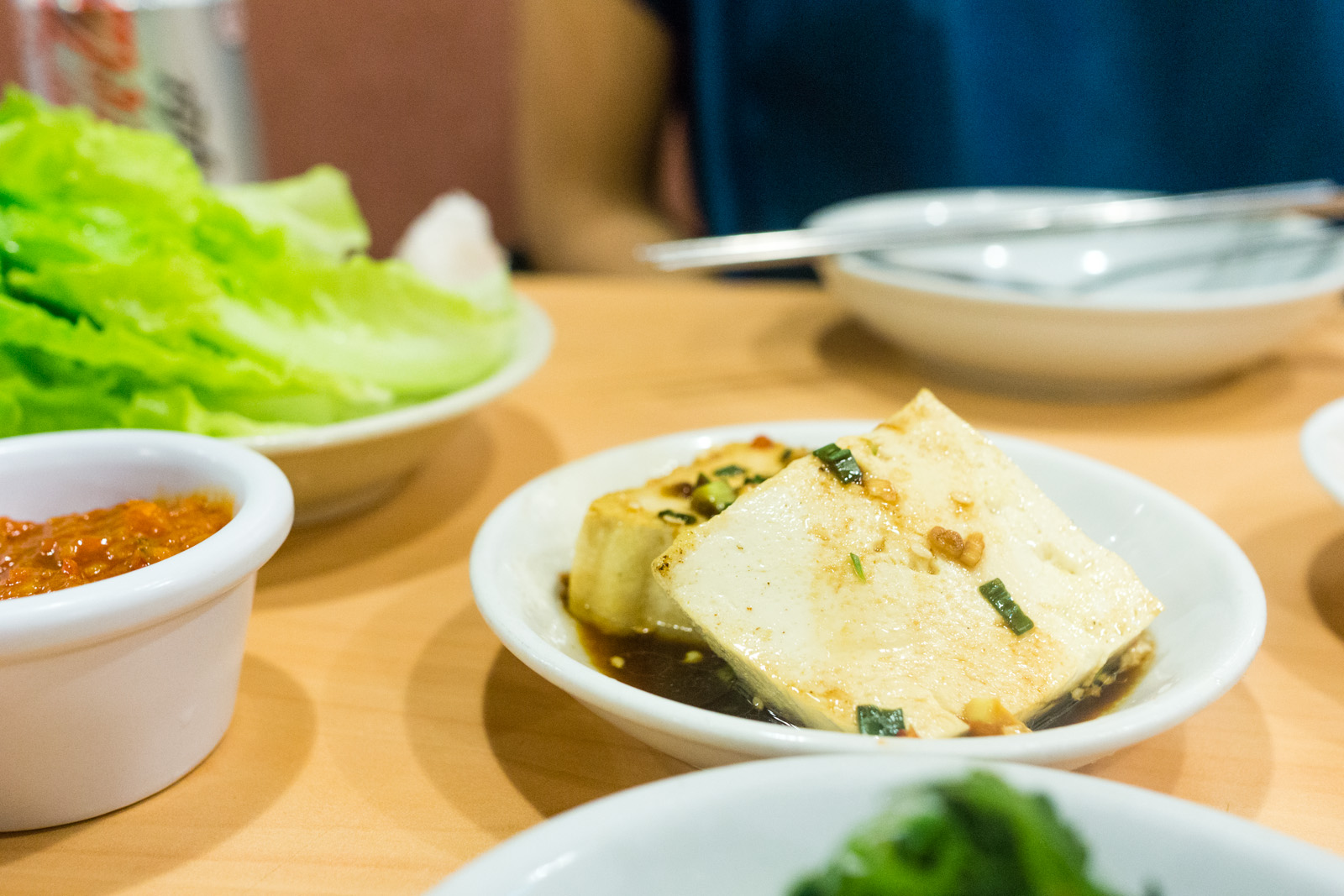 Dubu-jorim , tofu simmered in diluted soy sauce, sesame oil, minced garlic, and chopped green onion.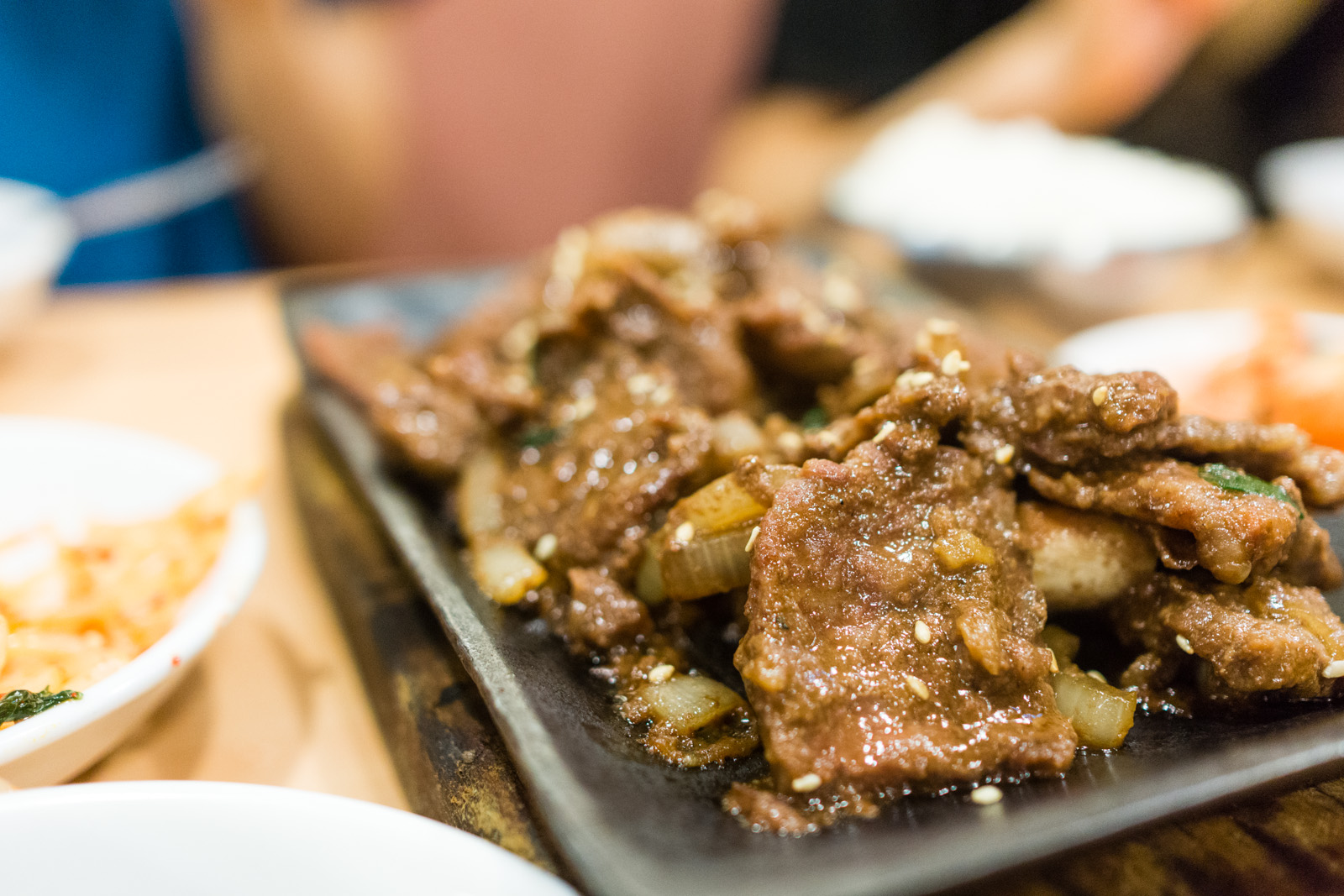 Beef Spare Ribs or Galbi ($130 HKD or $17 USD). I don't mind cooking my own food, but we was haangrryy so I'm glad they fried this up on the barbie for us.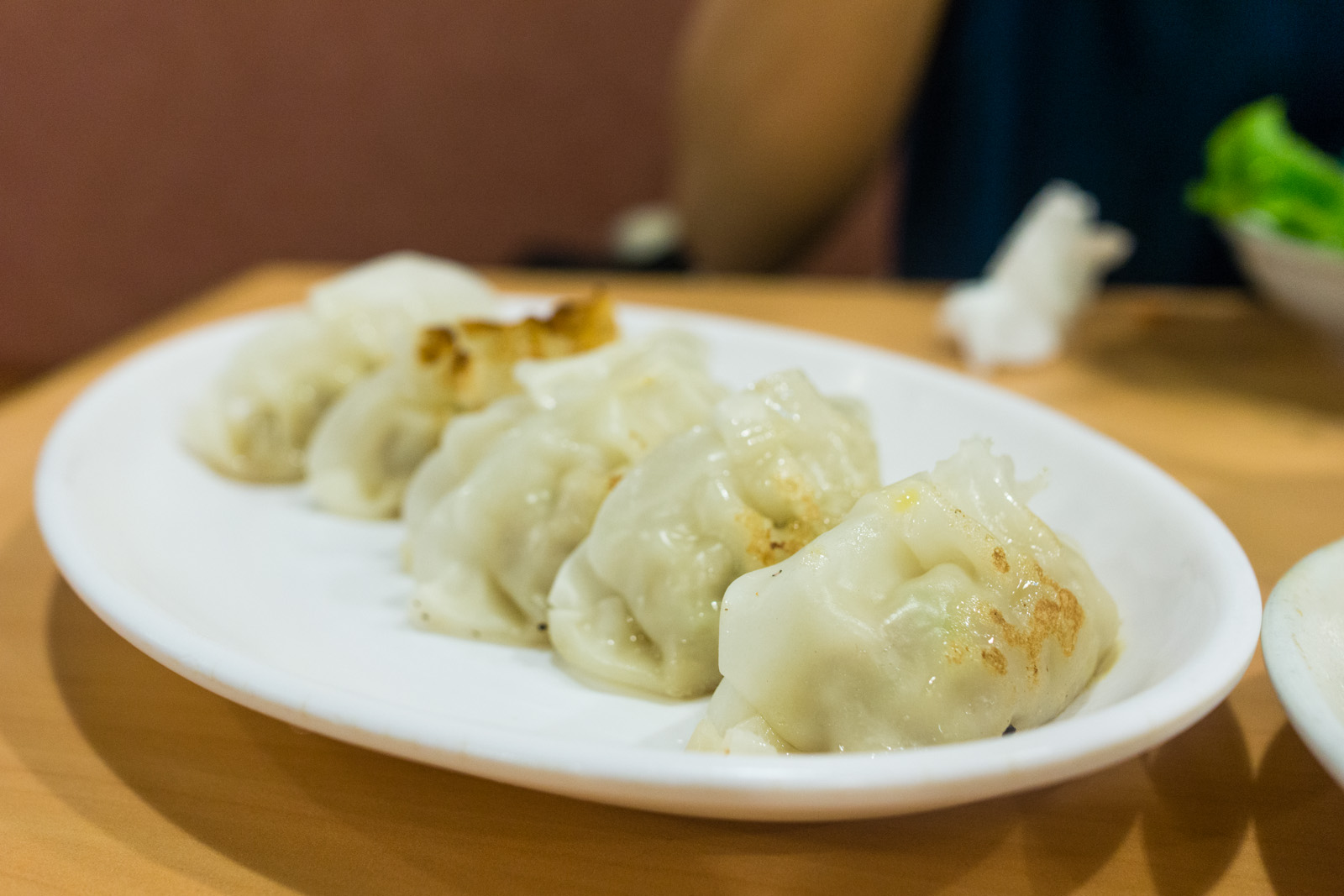 Fried Dumplings ($40 HKD or $5 USD). These dumplings had a piping hot delicious pork filling with a crispy crust.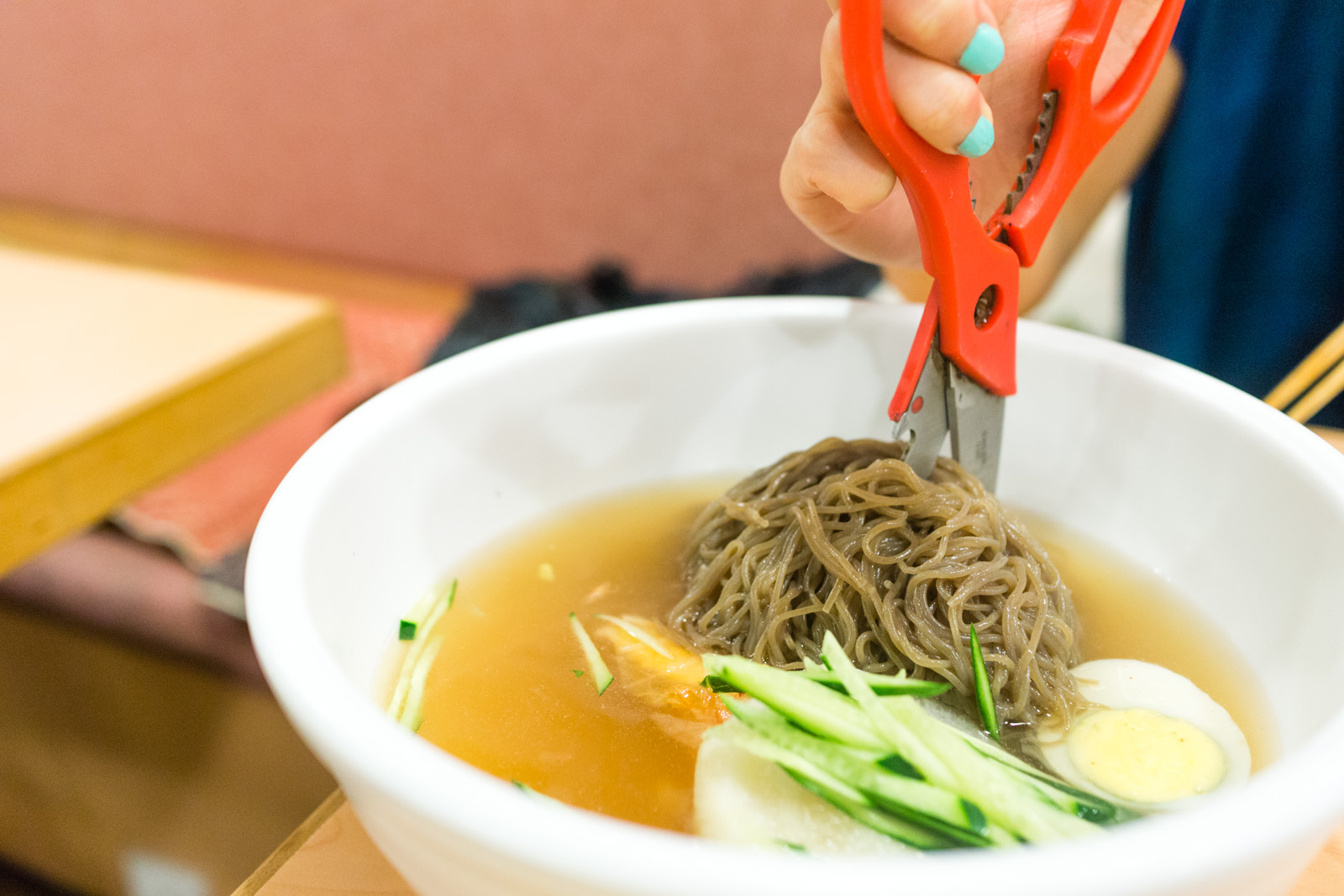 Cold Buckwheat Noodle Soup or Naengmyeon ($100 HKD or $13 USD). This is one of my favorite Korean dishes and I order it everytime. It's refreshing, vinegary and the thin noodles have a slick springy texture. The egg adds a creamy flavor to the broth and the julienned cucumber and Asian pear add a nice crunch.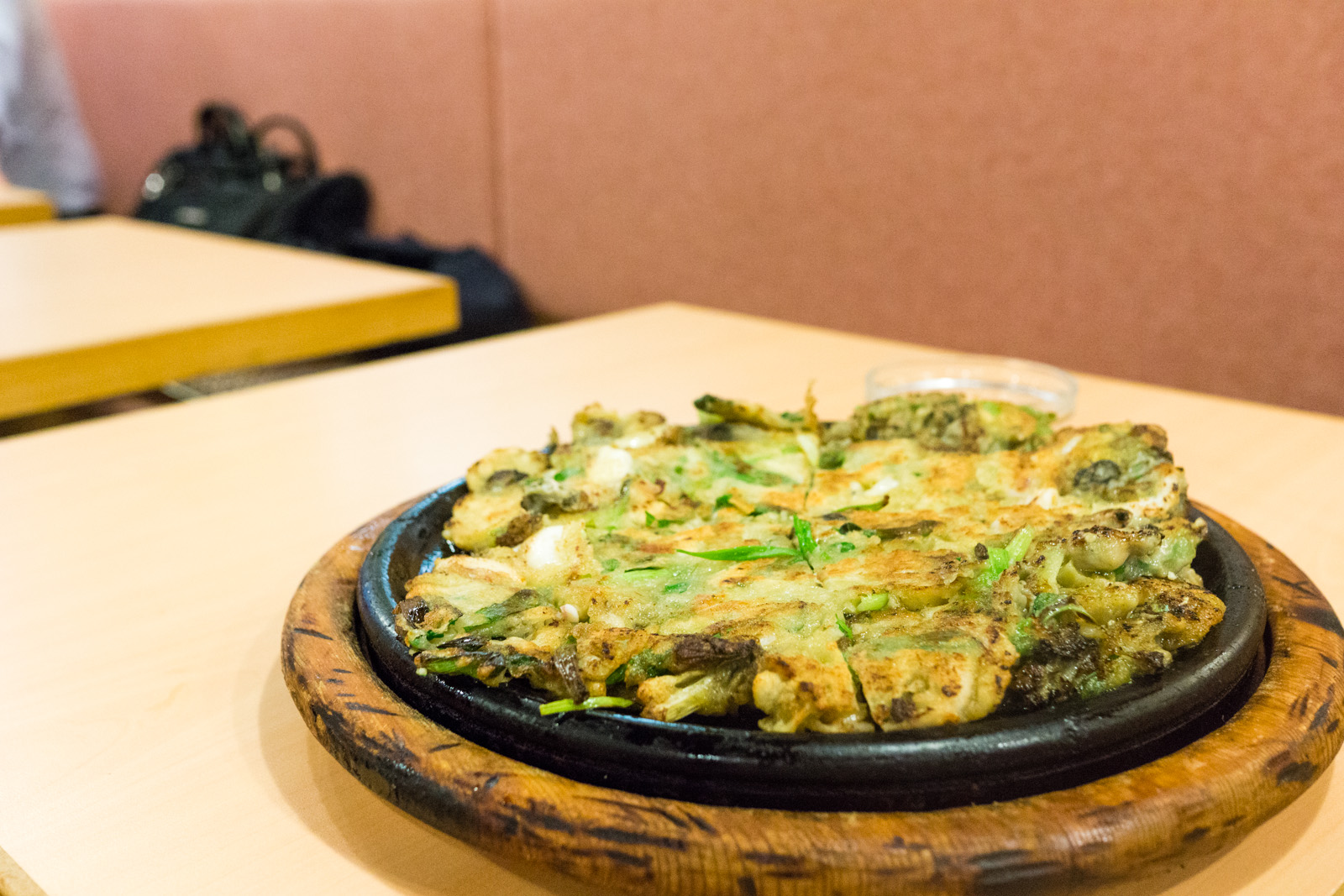 Seafood & Spring Onion Pancake or Pajeon ($110 HKD or $14 USD).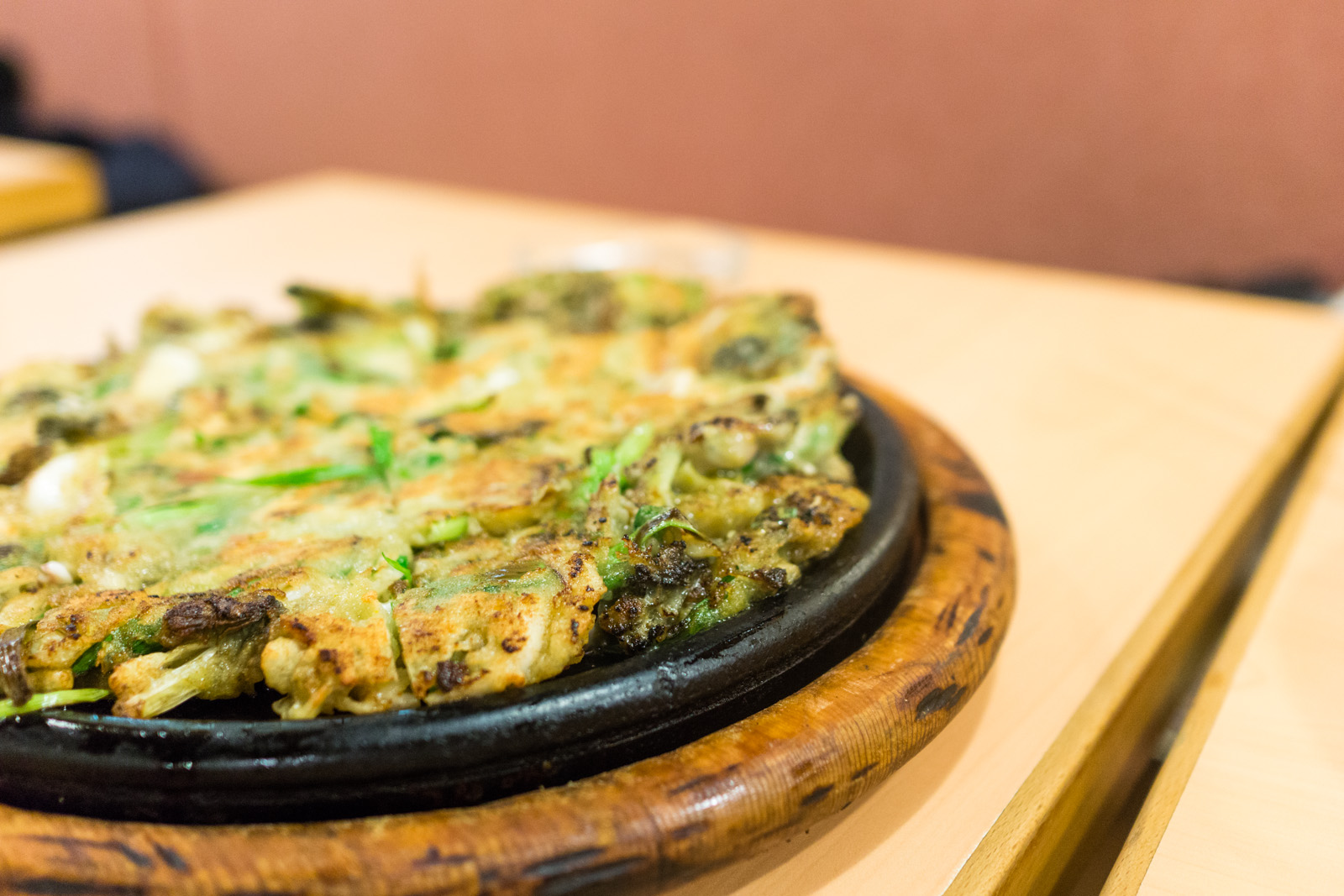 This is another must order. Joon Ko does not skimp out so you get a chunk of delicious seafood in every bite.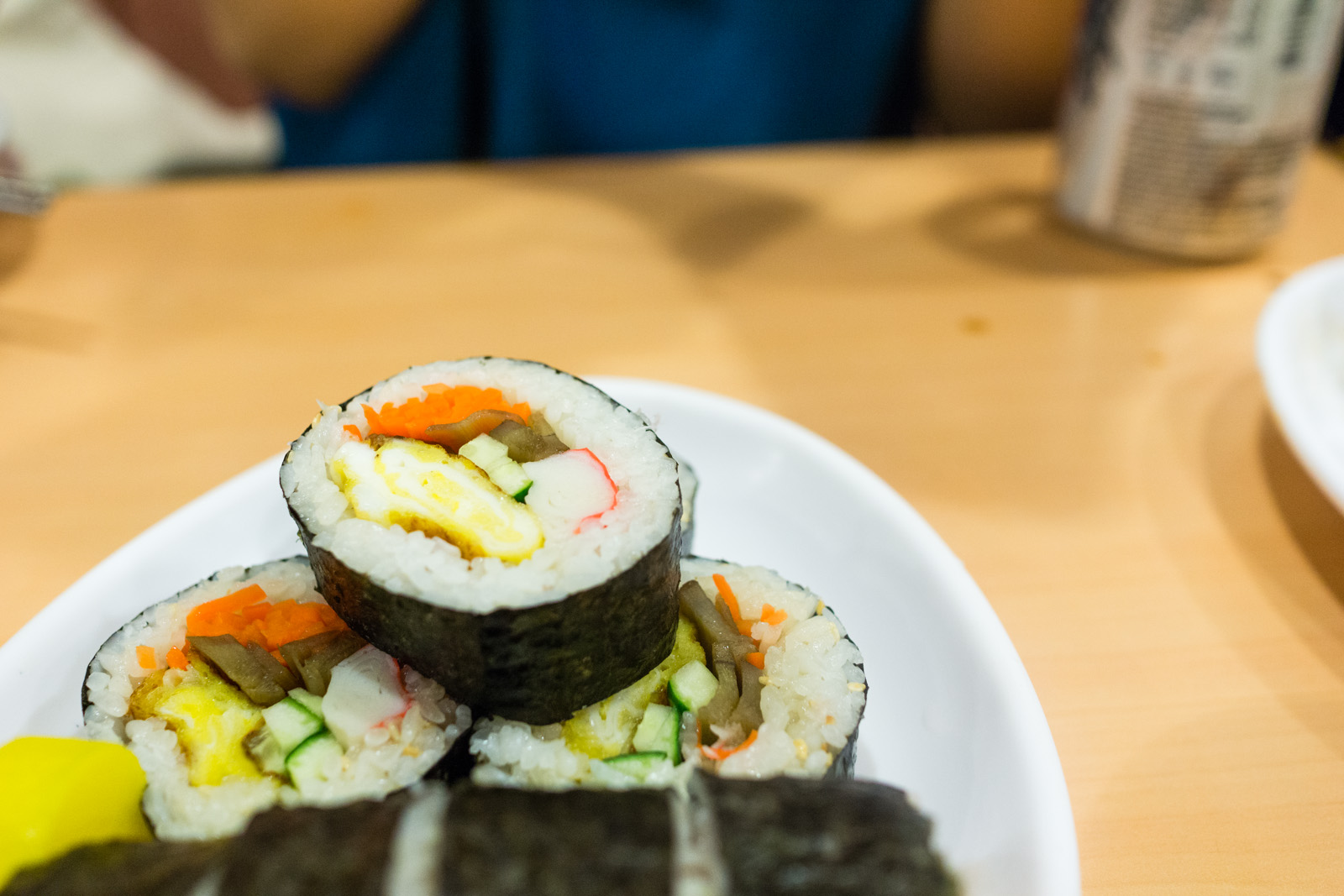 Rice Rolls or Kimbap ($90 HKD or $12 USD).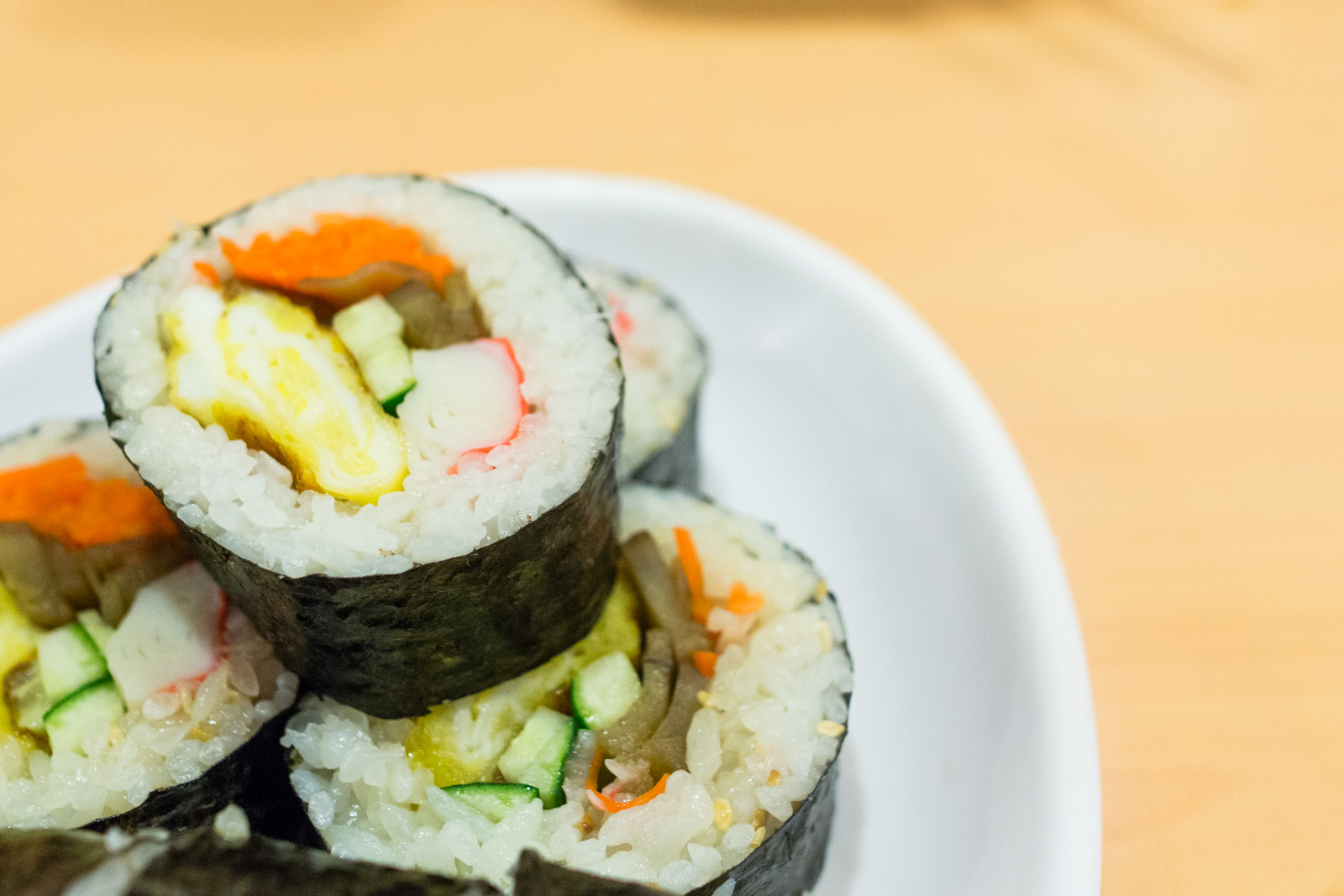 I never usually order these rolls, but they're pretty tasty stuffed with a fluffy egg omelet, crunchy marinated carrots, artificial crab meat and pickled radish.

View Larger Map
G/F, 209 Jaffe Road, Wan Chai, Hong Kong ‎
p: +852.2827.9287 ‎
Asian, Dinner, Hong Kong, Korean, Lunch