The Lowdown
Restaurant Name: Heart's Dessert 甜入心
Cuisine: Dessert Bar
Average Price per Person: $30 to $60 HKD or $4 to $8 USD
Location: Sham Shui Po, Hong Kong (please refer to the map below for details)
Recommendations: Caramel Coconut Pudding, Pineapple Coconut Pudding, Serradura and Shaved Ice

Ratings (out of 5)
Taste: 4
Creativity/Authenticity: 4.5
Atmosphere: 3.5
Service: 3.5
Bang for Buck: 4

Crayscale !!!

One of the dopest desserts I've had this year is from a new dessert joint in Sham Shui Po just a few blocks down from the legendary one Michelin Star dim sum restaurant Tim Ho Wan called Heart's Dessert. Their key dessert is an entire coconut in which its natural coconut water has been congealed into a coconut jelly then topped with crème caramel submerged in a pool of coconut milk !!! I'm obsessed with coconuts and I LURVE crème caramel so this dessert blew my mind. The coconut jelly is genius – it's natural, refreshing, and pure coconut water goodness. The crème caramel isn't too sweet, mad creamy and tastes even better with the coconut milk.
Heart's Dessert does a whole bunch of desserts ranging from legit #beenazn desserts to Western influenced pastries including shaved ice, serradura pudding, molten chocolate lava cake, napoleon, waffles, Chinese sweet soups (tong sui), ice cream and more. This joint is super close to my house so we come here on the regular. We've had pretty much everything on the menu and everything's pretty decent! I recommend any of the coconut pudding desserts or serradura puddings. The waffles are pretty good too.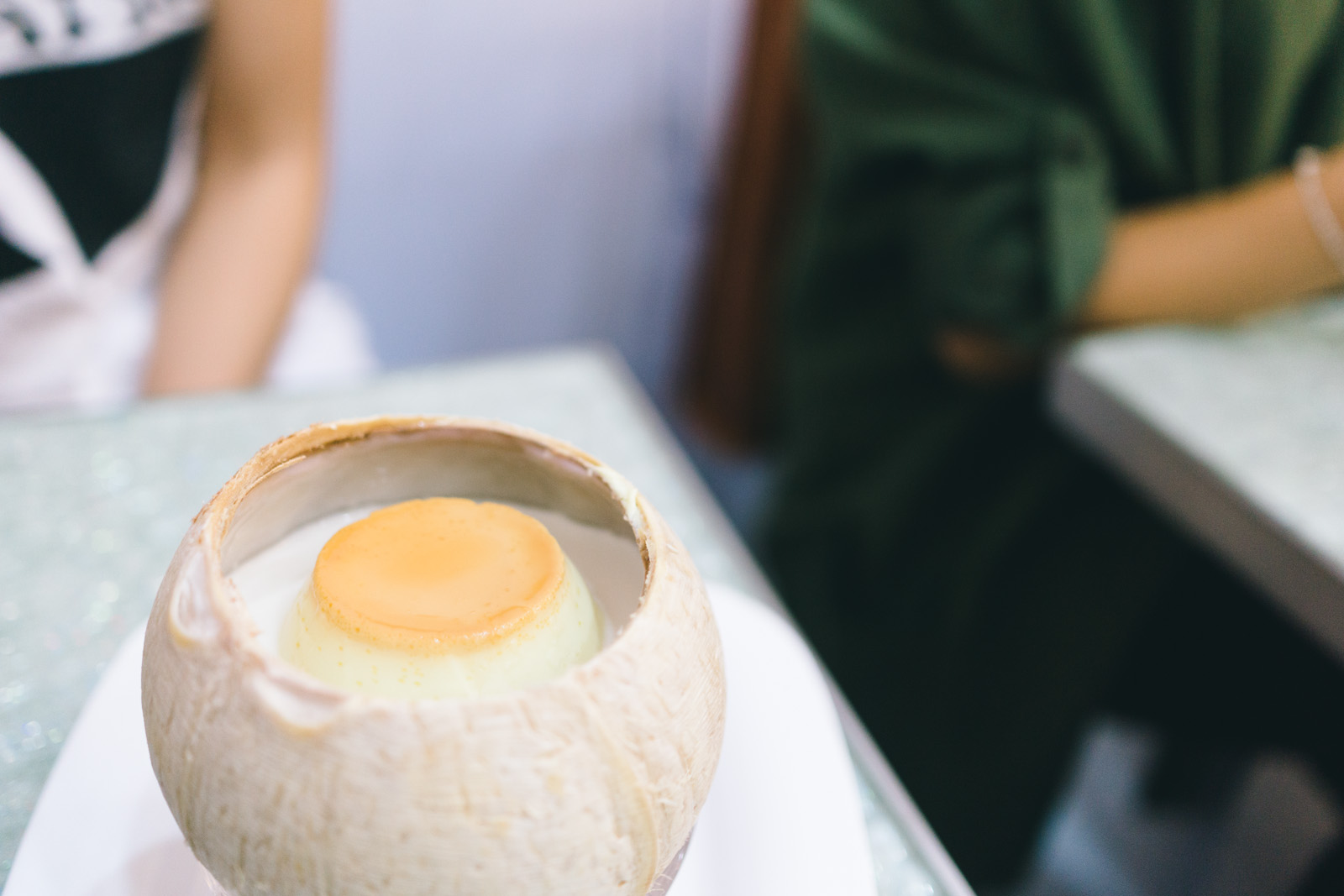 Caramel Coconut Pudding ($32 HKD or $4 USD).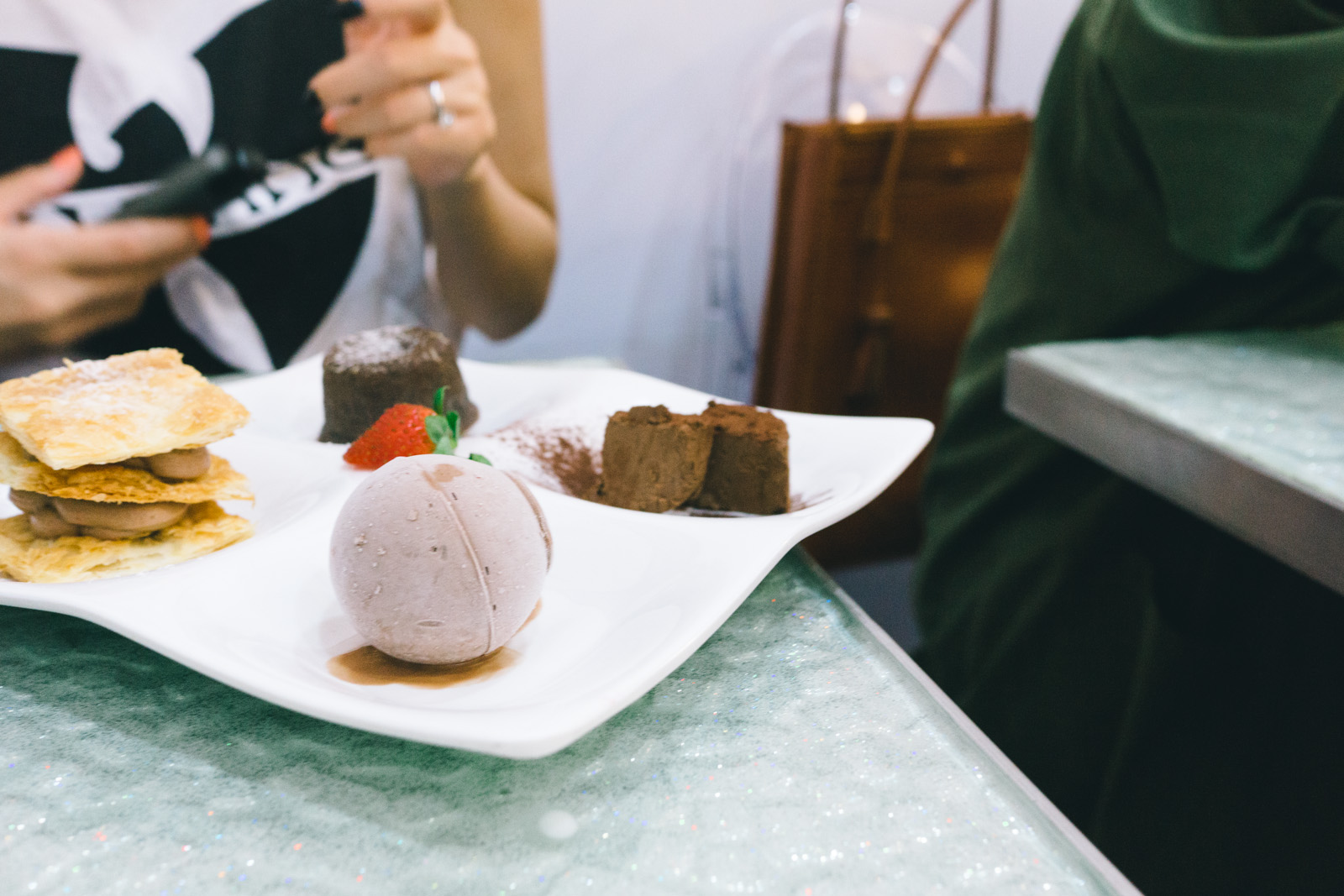 Chocolate Platter ($68 HKD or $9).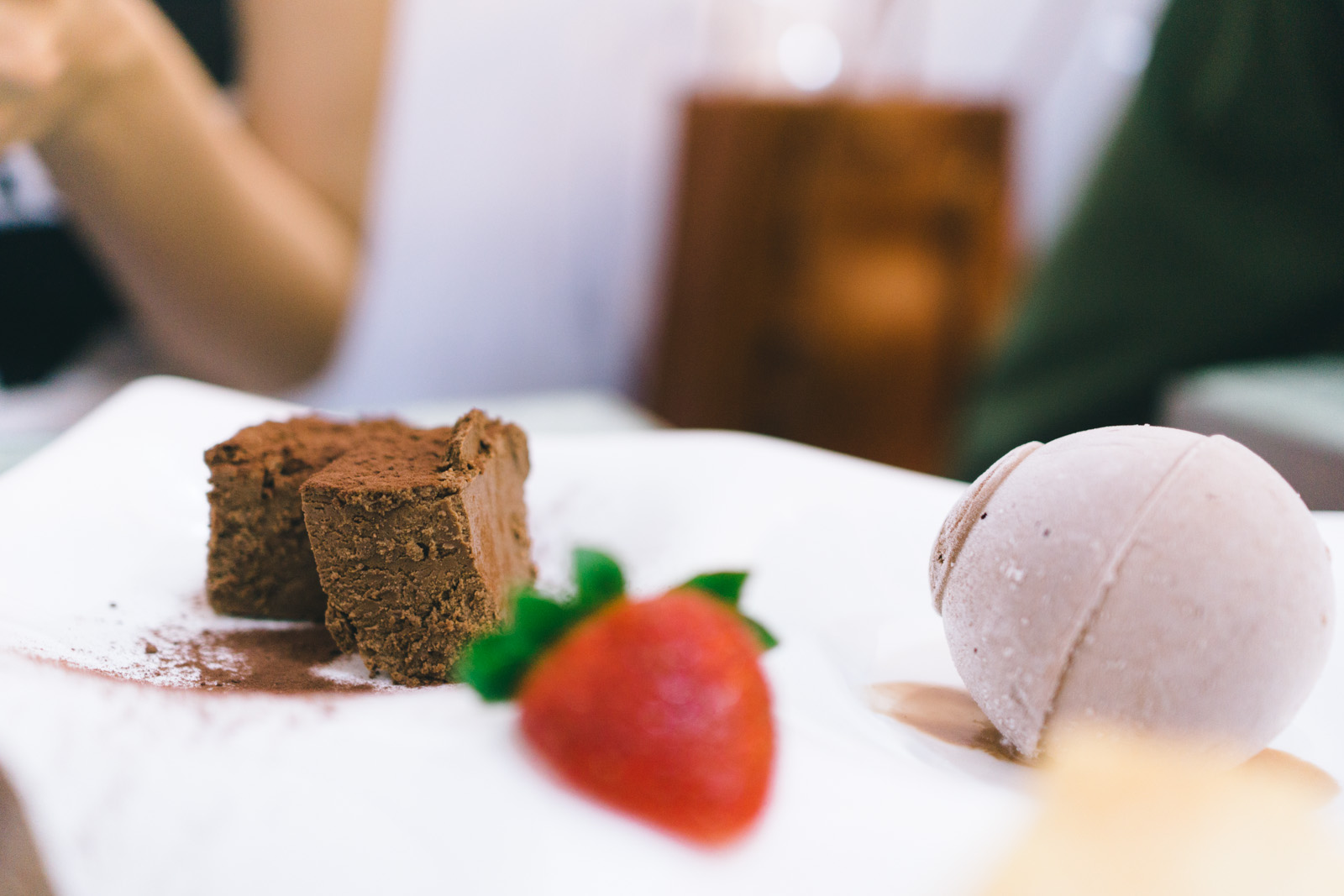 The mini mousse cake wasn't the best ever, but it was smooth and delicious.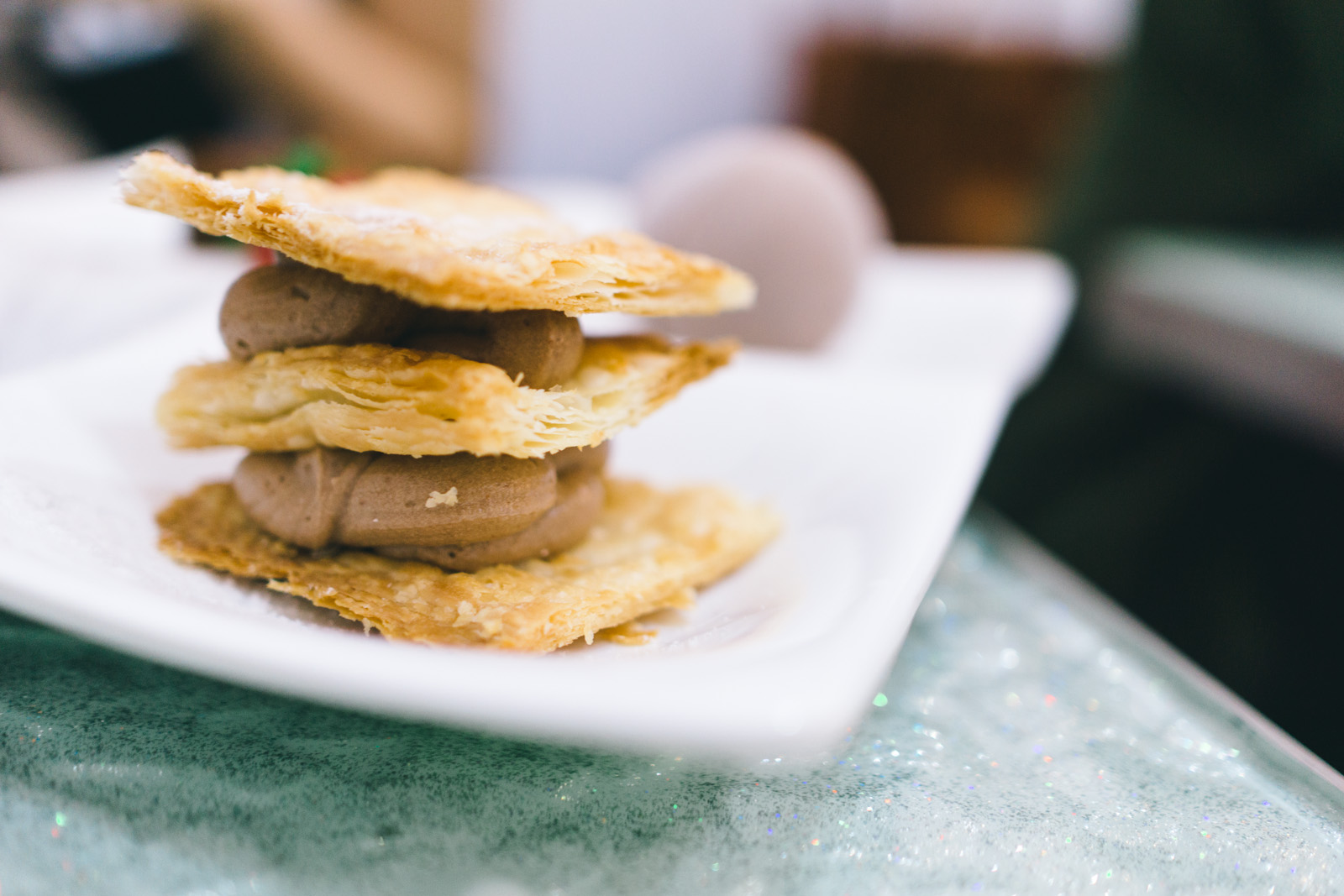 I wasn't really feelin' the chocolate Napolean. The layers were too thick and not flaky enough.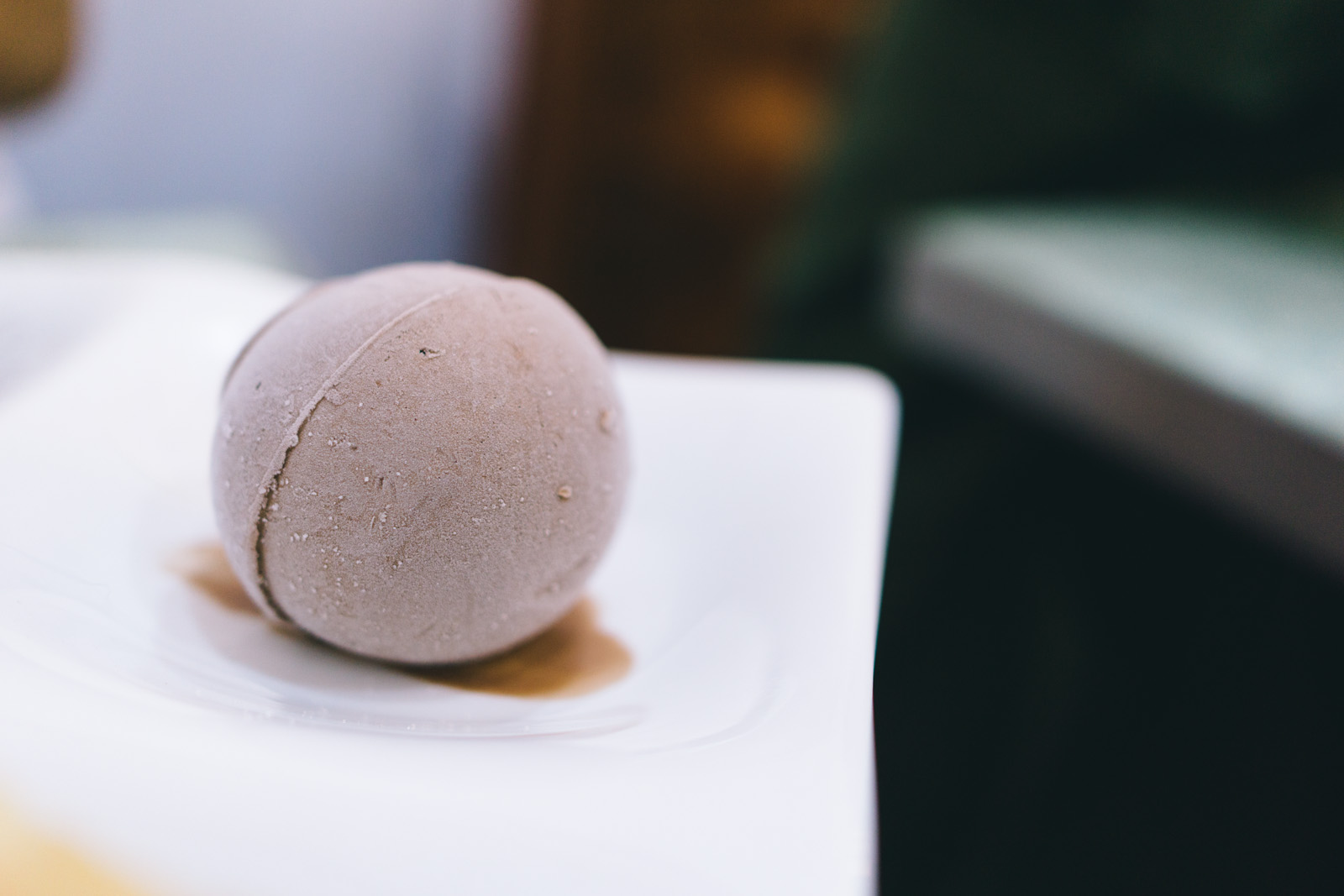 The perfectly shaped chocolate ice cream sphere was actually my favorite of the four desserts.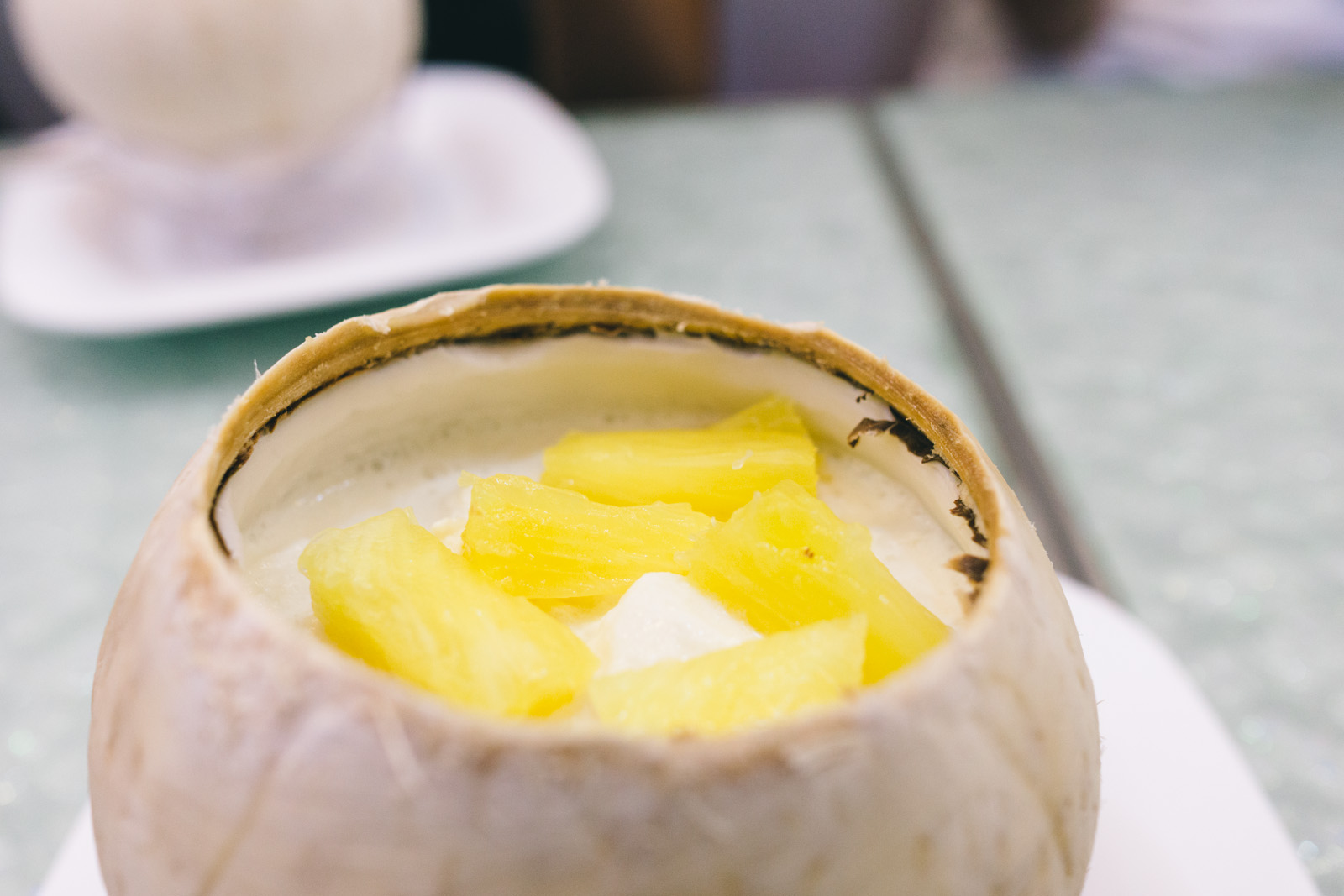 Pineapple Coconut Pudding ($32 HKD or $4 USD). For something a little more refreshing and light, go for the pineapple coconut pudding. It's essentially a lighter version of a pina coloada with coconut water jelly at the bottom.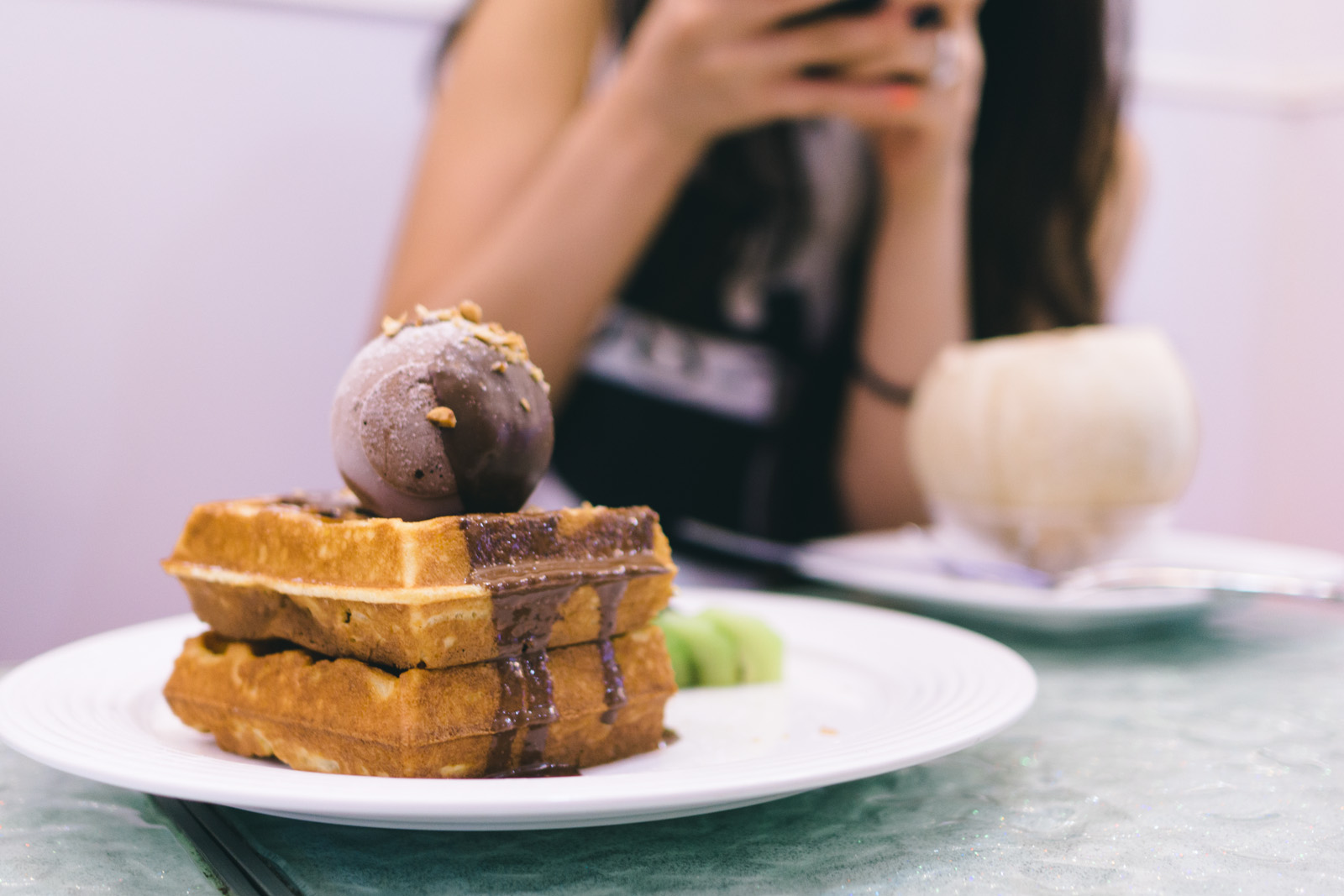 Chocolate Hazelnut Waffle. The waffles are fluffy with a nice crispy crust. Not too shabby.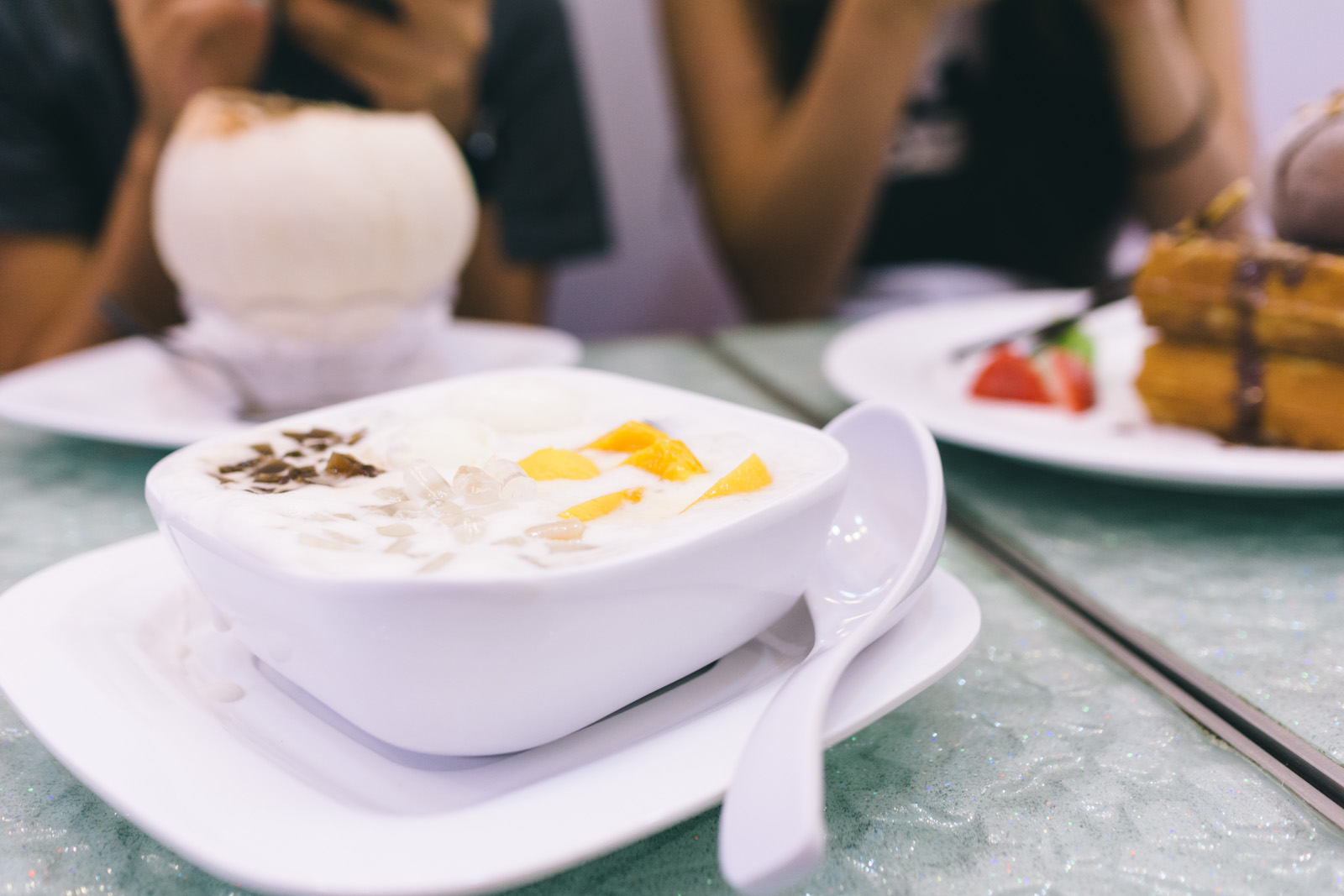 Iced Coconut Soup with tea jelly, grass jelly, mango, glutinous rice balls and lychee jelly.

View Larger Map
G/F, 57 Fuk Wing Street, Sham Shui Po
福榮街57號文昌閣地下B
p: +852-5598-1186
American, Asian, Chinese, Dessert, European, French, Hong Kong, Hong Kong, Macanese, North American