Hong Kong Cray !!! つけめん Tetsu Tsukemen and Ramen
The Lowdown
Restaurant Name: つけめん Tetsu
Cuisine: Japanese Ramen
Average Price per Person: $89 to 150 HKD or $12 to $20 USD
Location: Causeway Bay, Hong Kong (see map below for details)
Recommendations: Tsukemen

Ratings (out of 5)
Taste: 4
Creativity/Authenticity: 3.5
Atmosphere: 3
Service: 2.5
Bang for Buck: 3.5

Crayscale !!!
The ramen scene has blown up in Hong Kong over the last few years. The city has become saturated with ramen joints. Many of the popular spots are franchises from Japan including Ichiran and Ippudo. With over 16 branches in Japan, Tetsu Ramen has also entered the ramen game in Hong Kong. Its reputation in Japan caused quite the demand for its tsukemen or dipping noodles when the chain opened its first location in Causeway Bay.
Like most of Japan's ramen shops, Tetsu's menu is super minimal, normally focusing their entire operations on just three to five options. Tetsu offers three types of tsukemen and two types of regular ramen. The broth base is the same for the tsukemen and one of the ramen options, a potent elixir of chicken bones, dried sardines and mackerel.
The tsukemen options are pretty similar, the only difference being, the "Atsumori" is served in hot water which helps to keep the noodles nice and hot. For people who can handle heat, a spicy variation is the third tsukemen option. The basic ramen option simply has the noodles served in the broth already. Lastly, the Sendagi ramen is limited to 30 bowls per day. The difference is that the broth is more robust made with more sardines and dried mackerel served with less-girthy ramen noodles.
Each bowl is served with the usual suspects, tender chashu (pork), plenty of green onions and Chinese bamboo. Unfortunately, the half-boiled egg isn't included, so be sure to check that off when you order. A hot stone is also served with your order, meant to be used to reheat the broth just in case it gets cold!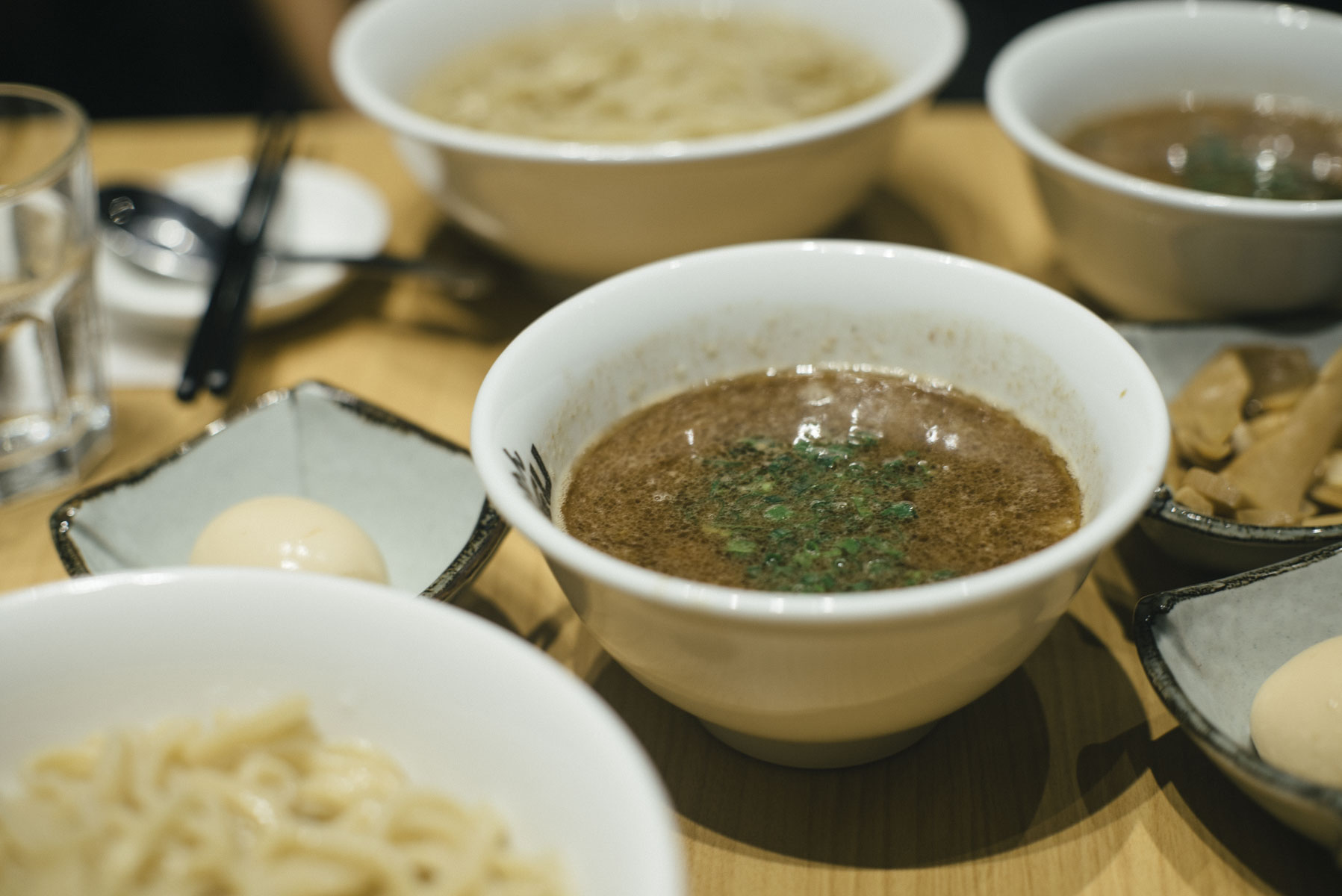 Tsukemen ($89 HKD or $11.50 USD). The tsukemen was pretty tasty, broth was flavorful, rich and packed with umami flavor. It was good, but not my favorite tsukemen broth. I actually preferred the noodles over the broth. The noodles had a nice bite to them, thick, chewy and al dente.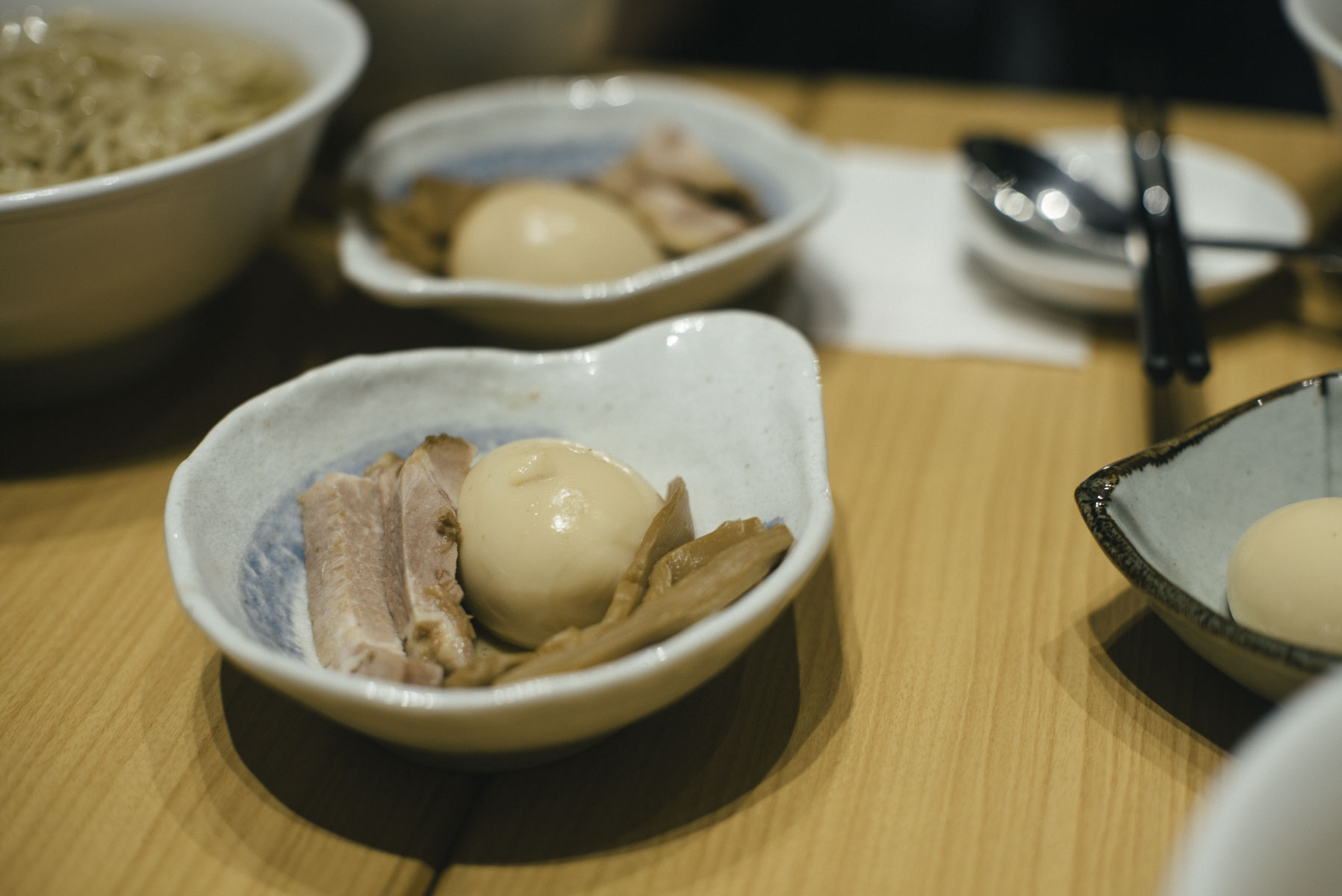 Mmmm loved the egg, but wasn't that into the pork.

23 Canal Rd W, Wan Chai, Hong Kong
Asian, Dinner, Hong Kong, Japanese, Lunch