The Lowdown
Restaurant Name: Duchess Bake Shop
Cuisine: Bakery
Average Price per Person: $6 to $15 CAD
Location: Edmonton, Alberta, Canada(please refer to the map below for details)
Recommendations: Croissants and Macarons

Ratings (out of 5)
Taste: 4
Creativity/Authenticity: 3.5
Atmosphere: 3.5
Service: 3.5
Bang for Buck: 2.5
Crayscale !!!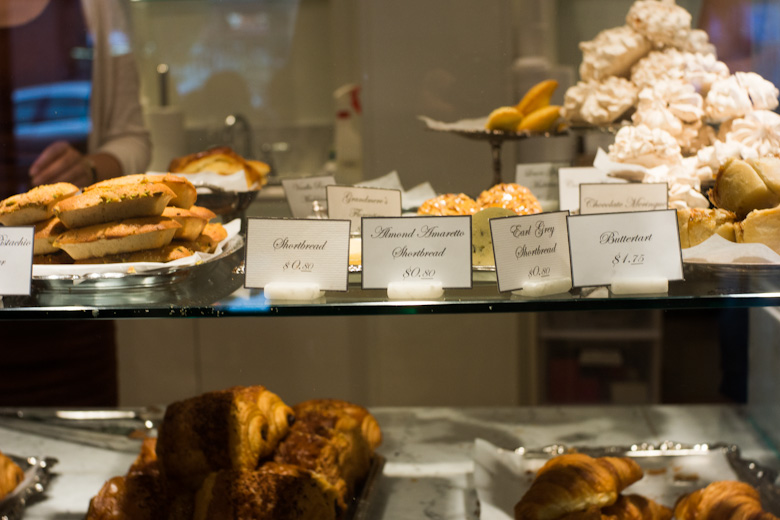 While I was visiting Edmonton last summer, one of my best friends Sammi, brought me to Duchess Bake Shop for lunch. She knows how much I love my baked goods. I have the biggest sweet teeth and am terrible at avoiding da' carbs. I haven't visited Edmonton in awhile, but when I lived there, I don't remember there being any patisseries quite like this. Eugene recently made a return visit this spring and snapped a few pictures for me so I could share it with you guys.
Duchess is located in a cozy space on 107 Avenue in Edmonton. The décor at Duchess has this sorta retro-modern feel to it, decked out with a handful of marble tables, fancy Victorian chairs and antique cupboards shelved with packaged goodies such as cookies, meringues and marshmallows. It is setup exactly like a small café, with a small coffee bar and a glass display case filled with all sorts of deliciousness including macarons, cakes, cookies, pies, tarts, croissants, sandwiches and then some. Everything in that glass bubble is perfectly placed while looking flawless and too pretty to eat making it that much harder to decide which treat you deserve.
Everything is baked daily from scratch using quality ingredients including imported French Valrhona chocolate. The bake shop's daily baking ritual is intense and everything from chopping chocolate, kneading dough and mixing batters starts at 12 a.m. up until 2 p.m. The ovens are at full capacity by 4:00 a.m! Even with all this baking madness, Duchess has been known to sell out of goodies on the daily. If you're in Edmonton and looking for something to satisfy your sweet tooth, put a smile on a special person's face, or looking for the perfect cake for a special occasion, hit up Duchess!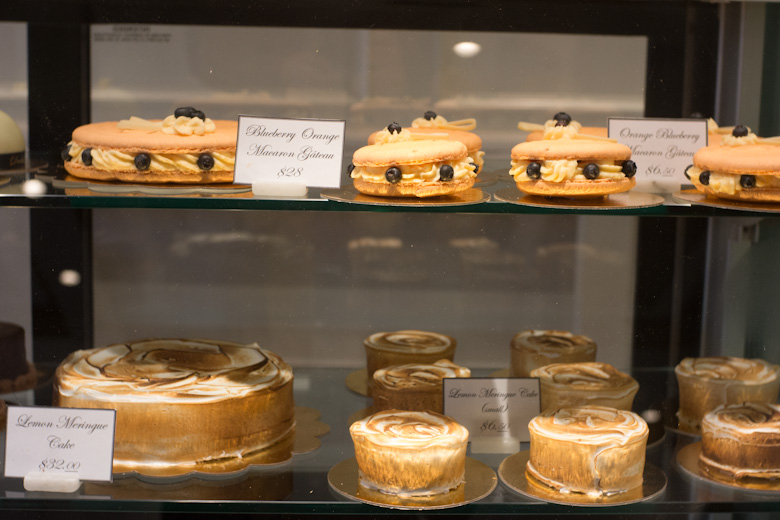 Blueberry Orange Macaron Gâteau and Lemon Meringue Cakes.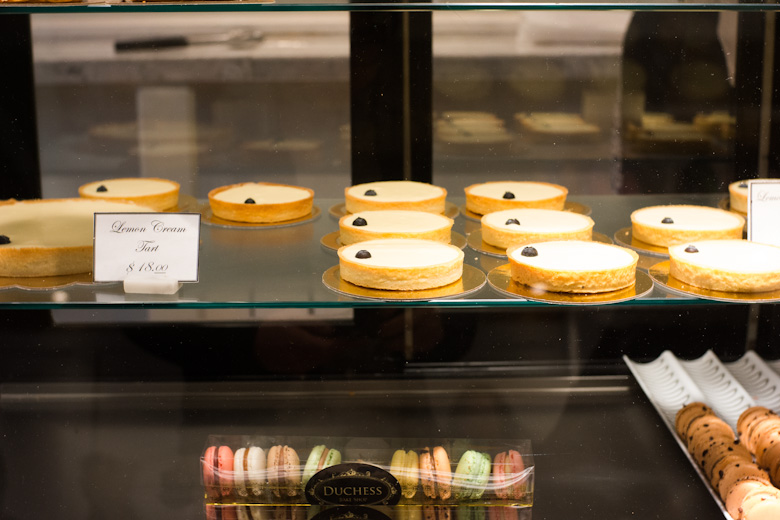 Lemon Cream Tarts and Macarons.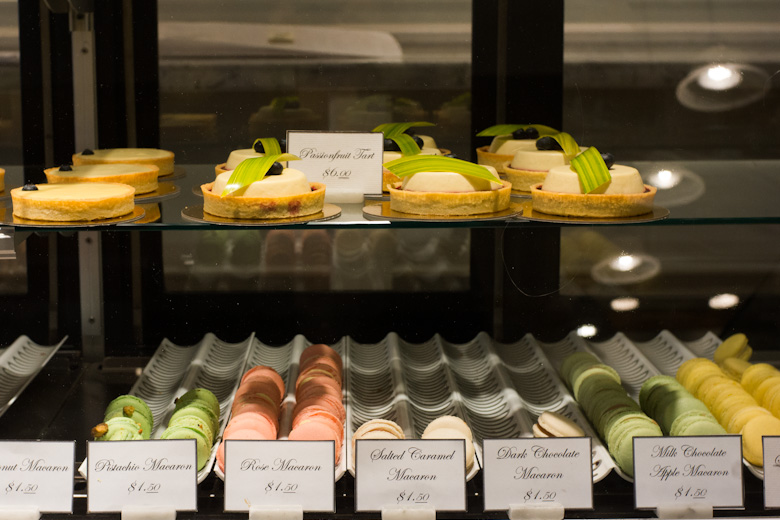 Macarons: Salted Caramel, Dark Chocolate, Rose, Lemon, Coconut and Pistachio ($1.50 CAD each). This is what originally caught my attention. I personally like the salted caramel, coconut and pistachio macarons the best.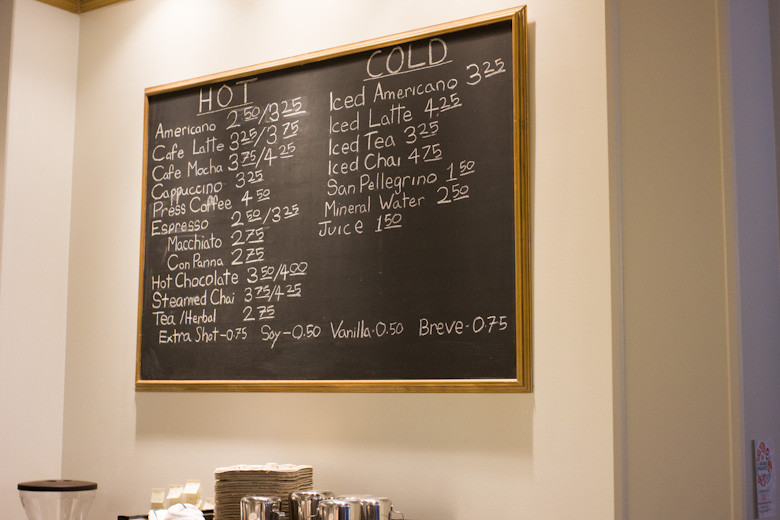 Mmmm, their Steamed Chai is really good.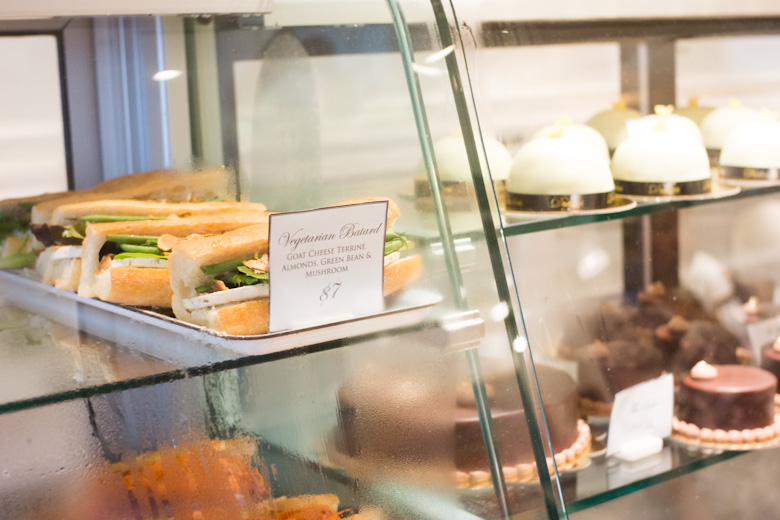 They serve sandwiches too just in case you'd like something savory. I've only had their croissant sandwiches but I'm not sure if they make them anymore. Super gooooooood.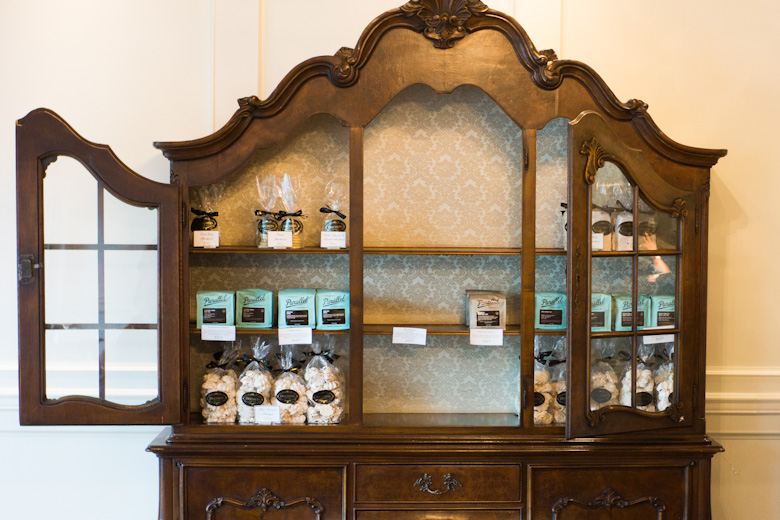 Cookies, Meringues, and Coffee.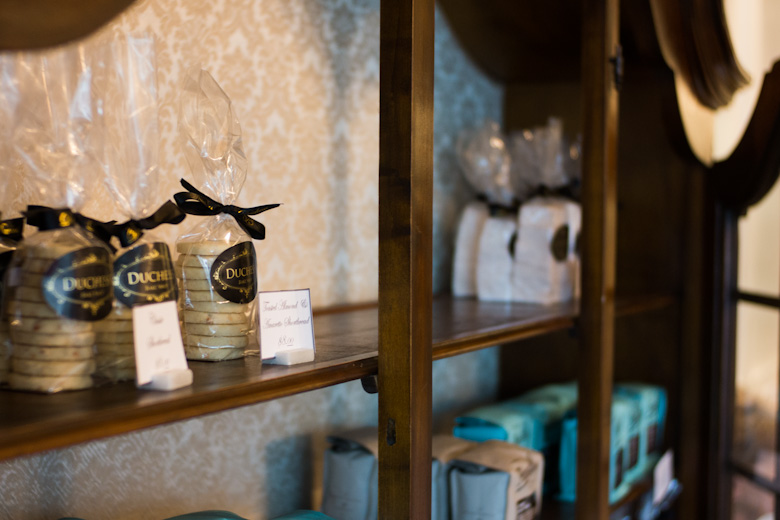 10718-124 Street,
Edmonton, Alberta
p: 1.780.488.4999
Brunch, Dessert, Edmonton, Canada, European, French, Lunch, North American