The Lowdown
Restaurant Name: AVA Restaurant Slash Bar
Cuisine: "Modern International Cuisine"
Average Price per Person: $128 HKD or $16.50 USD for the ice cream
Location: Tsim Sha Tsui, Kowloon, Hong Kong (please refer to the map below for details)
Recommendations: Rose Water and Raspberry Table-side Liquid Nitrogen Ice Cream

Ratings (out of 5)
Taste: 4.5
Creativity/Authenticity: 5 (this was the first time i've had Table-side Liquid Nitrogen Ice Cream)
Atmosphere: 5
Service: 4.5
Bang for Buck: 3

Crayscale !!!

AVA's Rose Water and Raspberry Ice Cream is one of the raddest and most memorable desserts I've ever had. You get to witness the entire process from start to finish right in front of you. I've seen ice cream made with liquid nitrogen (especially a lot of TV) before but never catered to individual tables. I think this unique service was a smart move on AVA's part, creating memorable experiences definitely appreciated by customers.
My first and only time I've eaten at AVA Restaurant Slash Bar was during Hong Kong Restaurant Week back in February (the ice cream wasn't on their set menu and had to be separately ordered). At that point in time, I was still in denial of becoming a food blogger which is my excuse for the shortage of photos. The only complete set of photos I have from this meal were pictures of the table-side ice cream. Apologies in advance as a few of the photos aren't exactly up to That Food Cray !!! standards, meaning no *ahem* rehearsed shots and lack of close-ups because the set was shot with a rangefinder lens meaning a massive minimum focusing distance.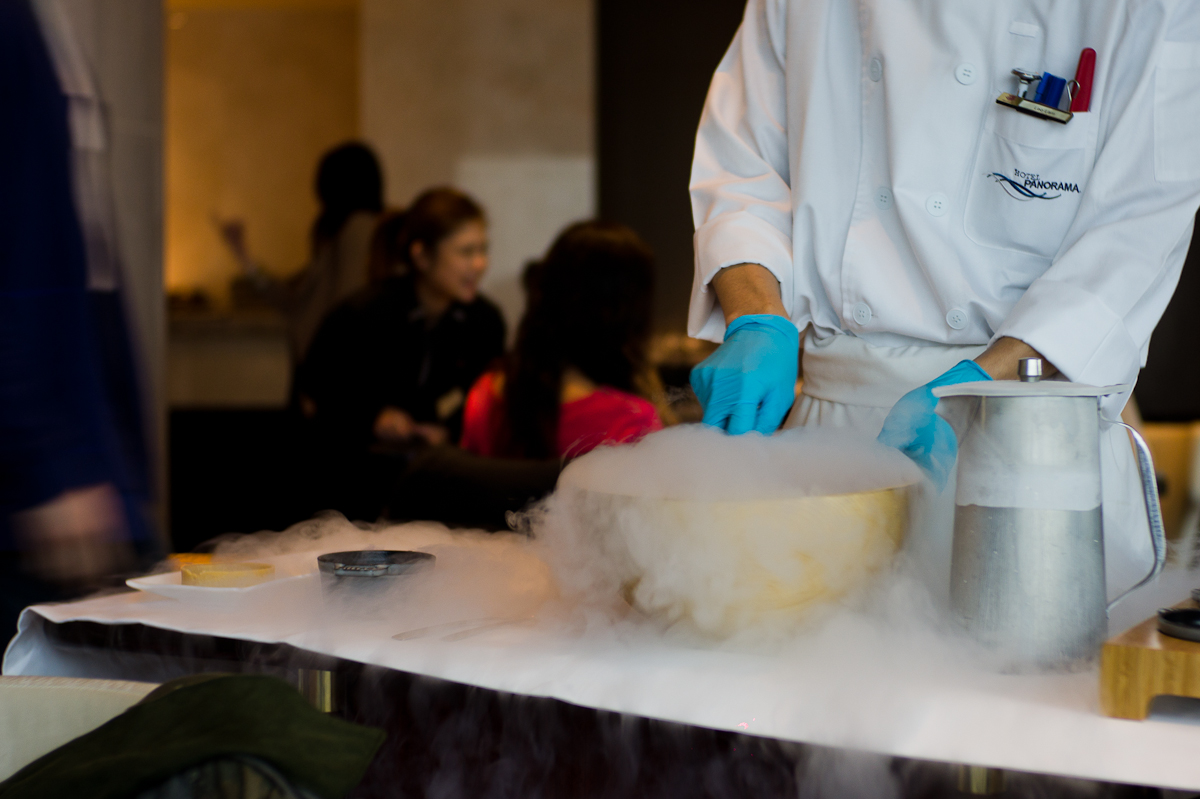 I was super excited as I watched the chef rollin' out a trolley of ingredients and equipment to our table. He began by mixing the ingredients into a wooden bowl. Once combined, he slowly added the liquid nitrogen. Instantly, smoky fog clouds started flowing from the bowl. The chef started to work faster mixing the ice cream vigorously transforming the liquid into a creamy solid!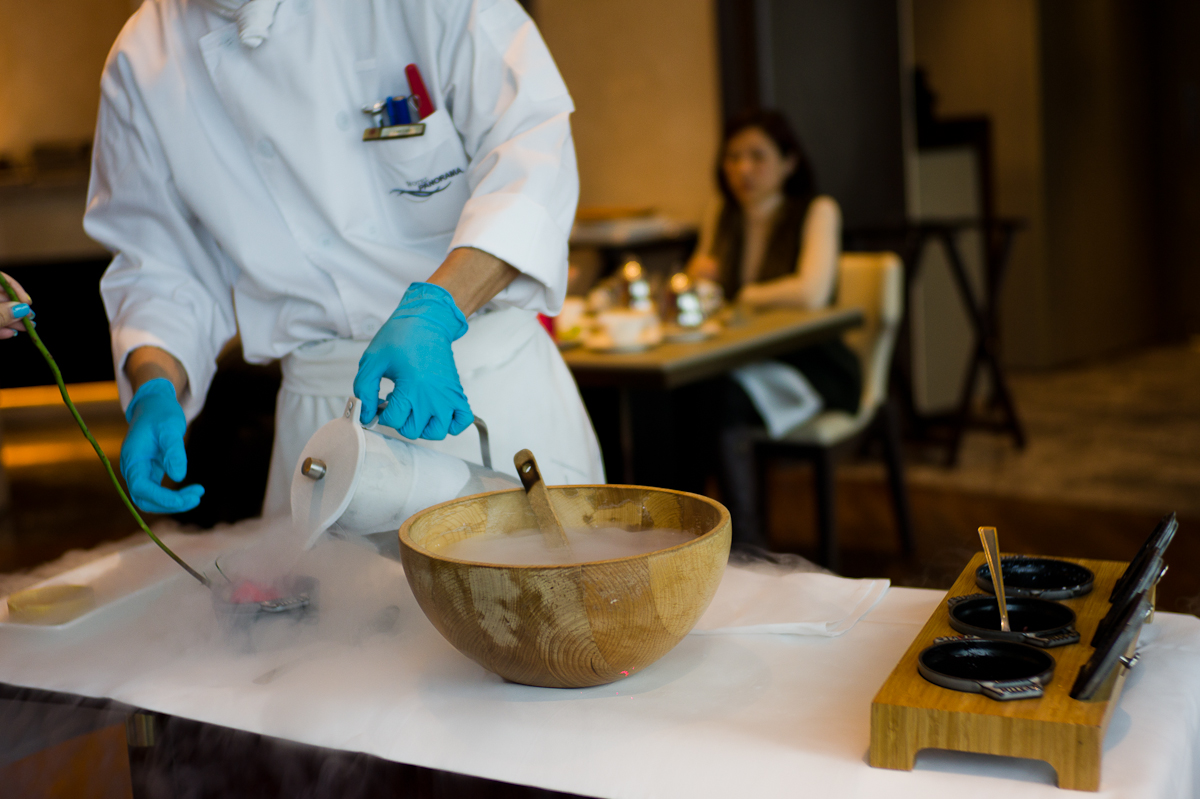 Once the chef was happy with the consistency of the ice cream, he placed the huge mound of freshly made ice cream into a buttery shortbread tart shell. To finish off, the Chef handed me a long stemmed rose and instructed me to place the rose into a metallic vessel. He then poured a small amount of liquid nitrogen onto the rose causing the petals to instantly freeze. Then… HE MADE IT RAIN with brittle frozen rose petals!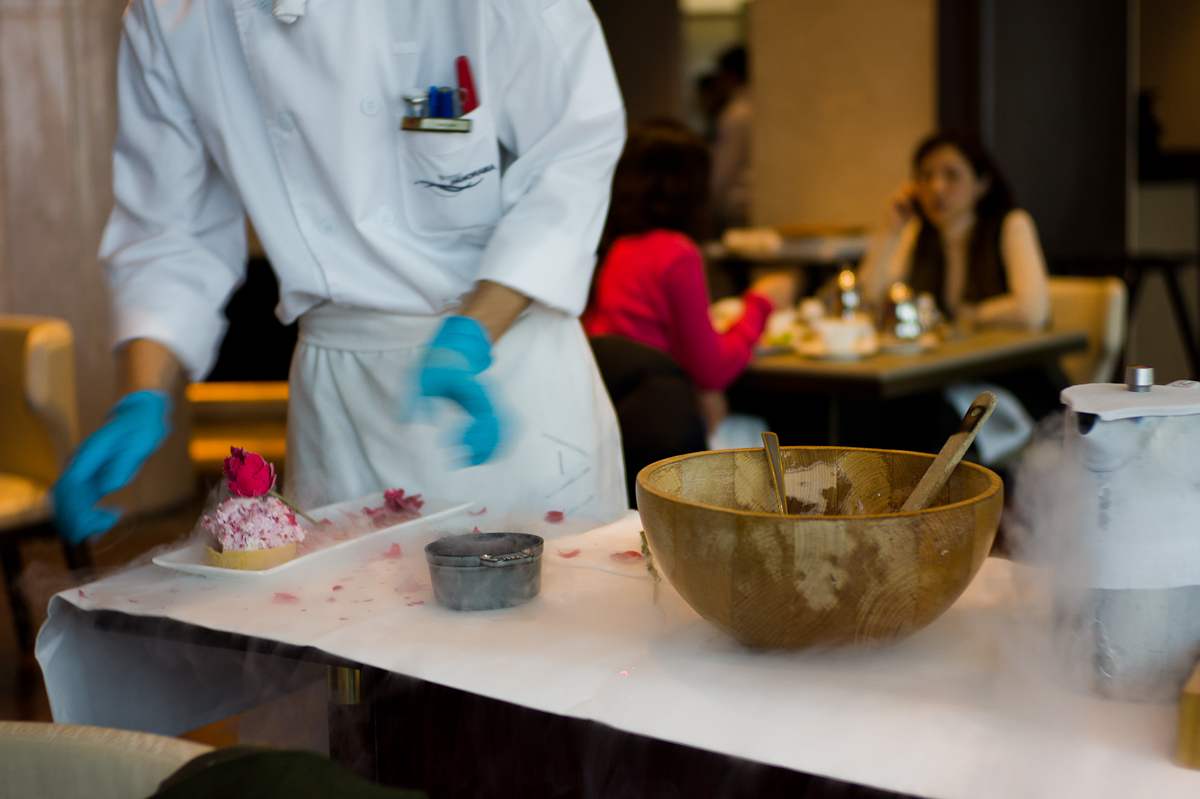 I was curious about the science behind this aspect of molecular gastronomy so thanks to good ol' Google, this is what I learned: Liquid nitrogen is dangerously COLD and resides somewhere in the realm of -320°F or -196°C. A positive by-product of liquid nitrogen is that it doesn't impart any flavors onto the food since it's odorless, colorless, and tasteless. Consequently, it is perfect for making instant ice cream because at such extreme temperatures, the cream instantly freezes ensuring much smaller ice crystals versus more traditional methods. That ice cream creammmmmy !!!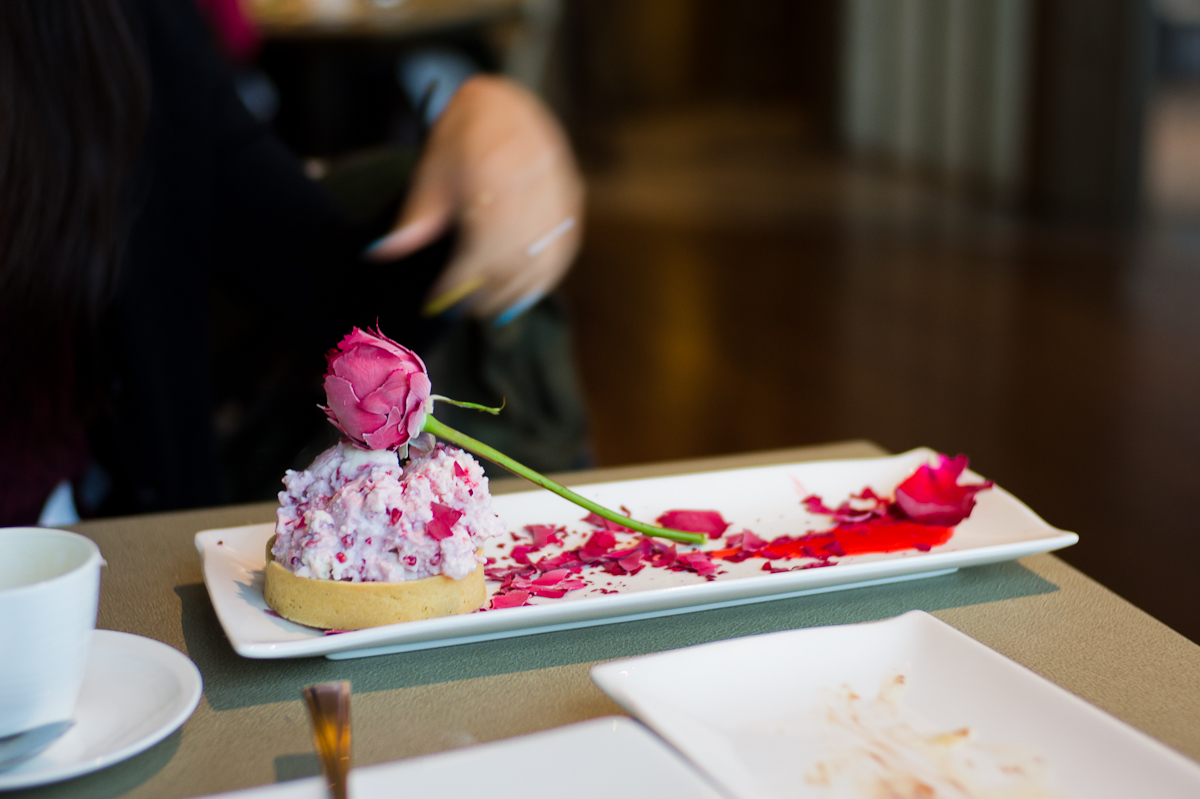 Voilà!!! The ice cream was deliciously cold, creamy and instantly melted in my mouth. I loved the semi-frozen raspberry compote added to the ice cream. YUM!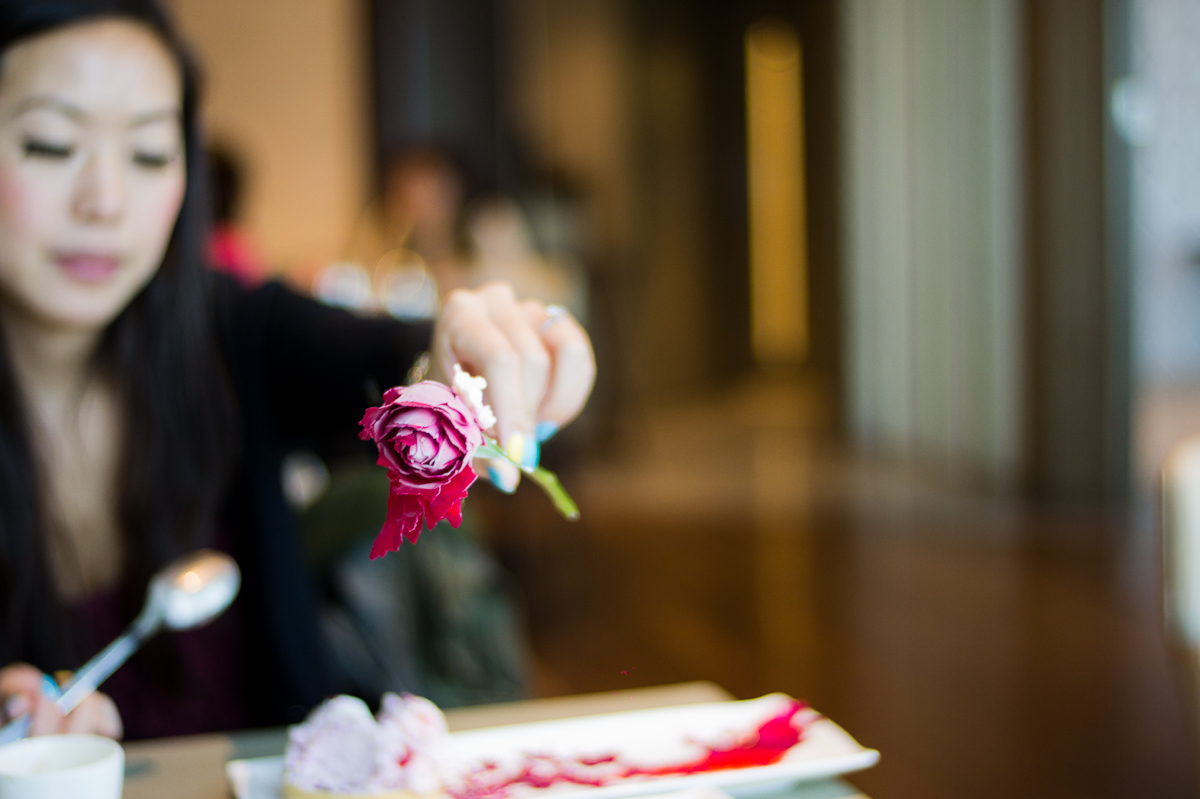 Hotel Panorama by Rhombus, 38/F
8A Hart Avenue
Tsim Sha Tsui, Hong Kong
p: +852.3550.0262
Asian, Dessert, Hong Kong