It's that time of the year again – MOONCAKE TIME, also known as Mid-Autumn Festival !!! According to the lunar calendar, Mid-Autumn Festival falls on the 19th of September this year. I don't know a whole lot about this holiday or anything. Alls I know is working up to this date, it is customary for people to gift friends, family, business partners etc with loads of mooncakes – like Christmas, kinda, sorta, not really. Mooncakes come in all shapes, sizes and flavors. Traditional mooncakes are square or round pastries stuffed with lotus seed paste that surround salted duck egg yolks. Unconventional mooncakes flavors include red bean, taro paste, pineapple, durian, cream cheese, chicken floss, pandan, chocolate, mango, ice cream etc.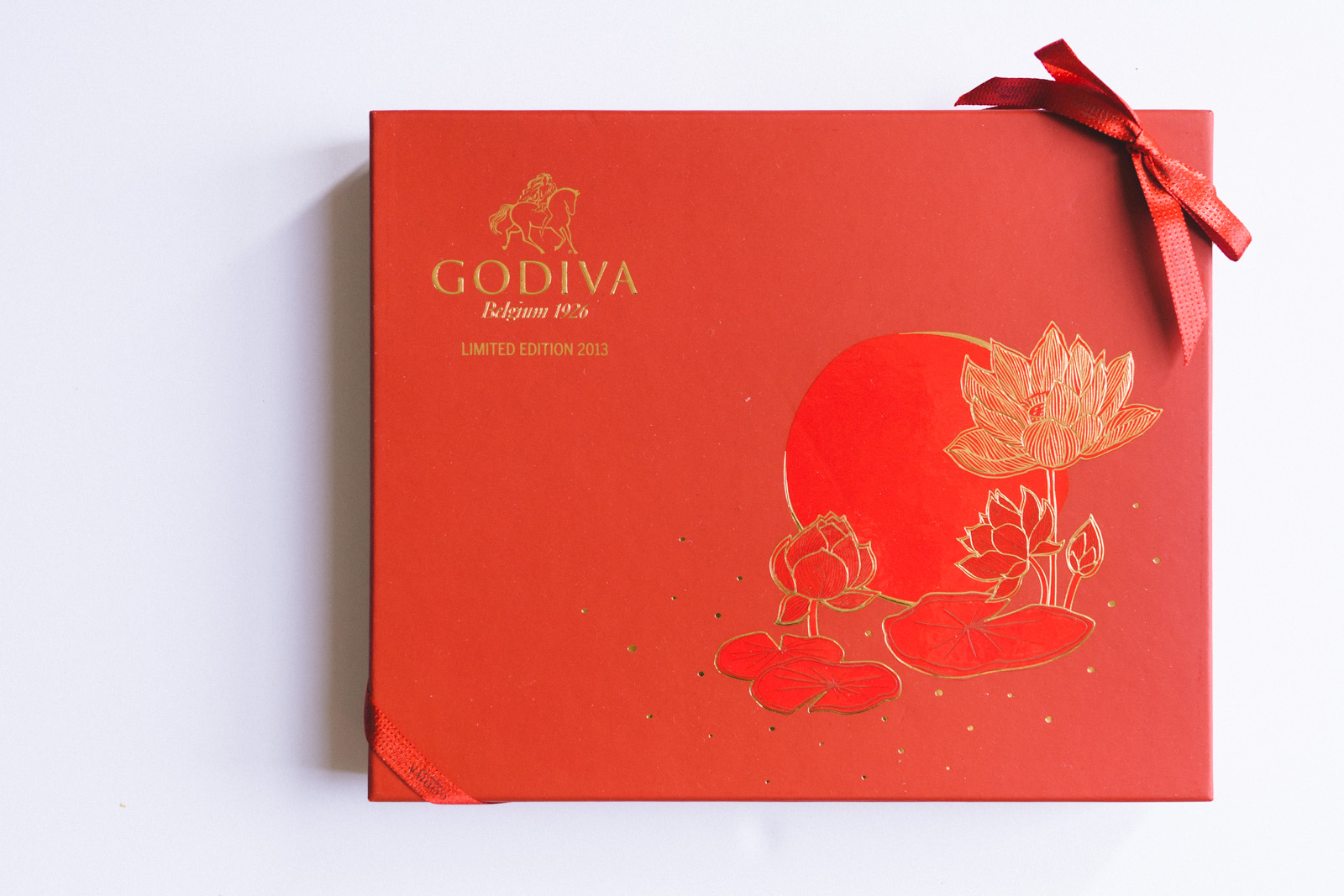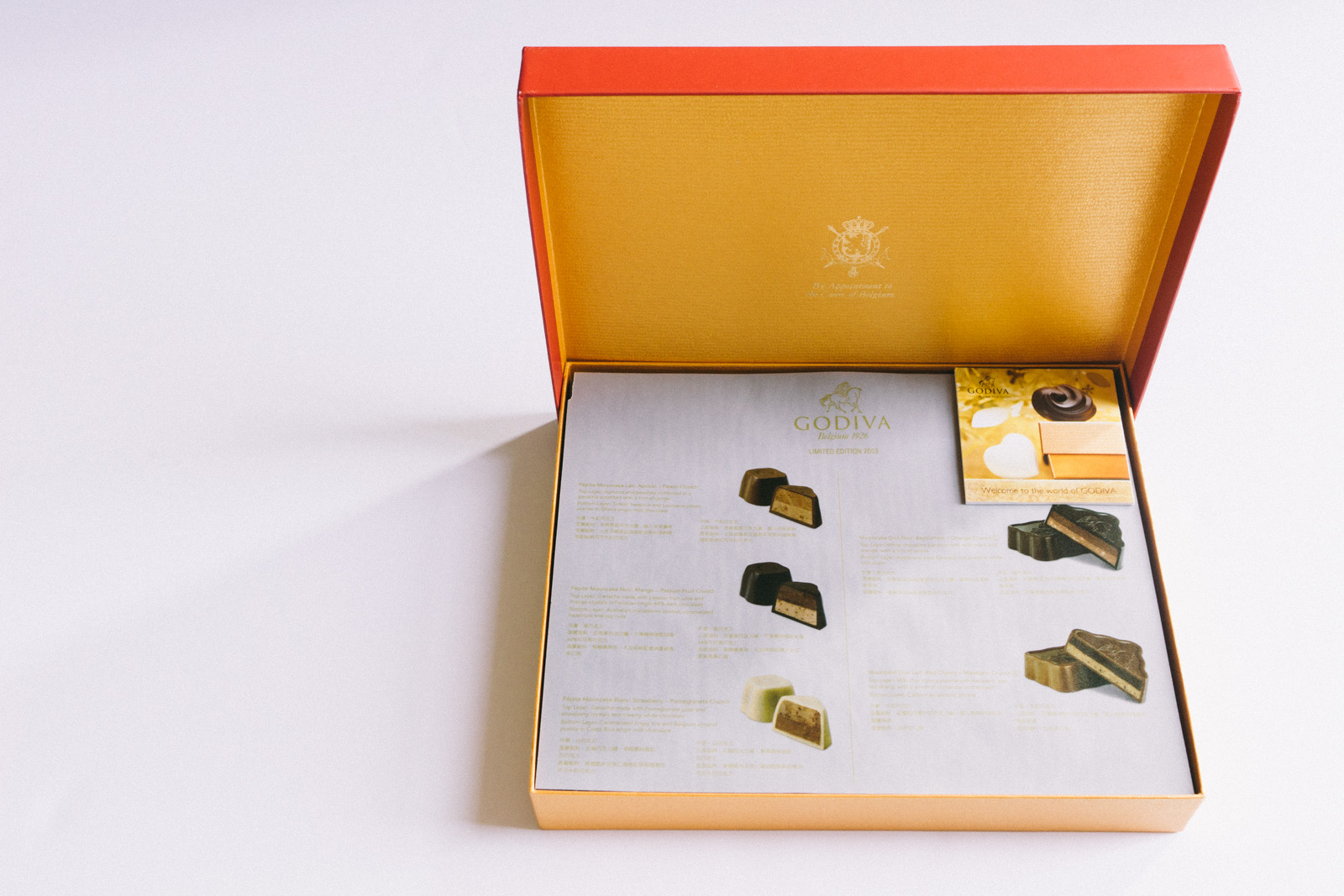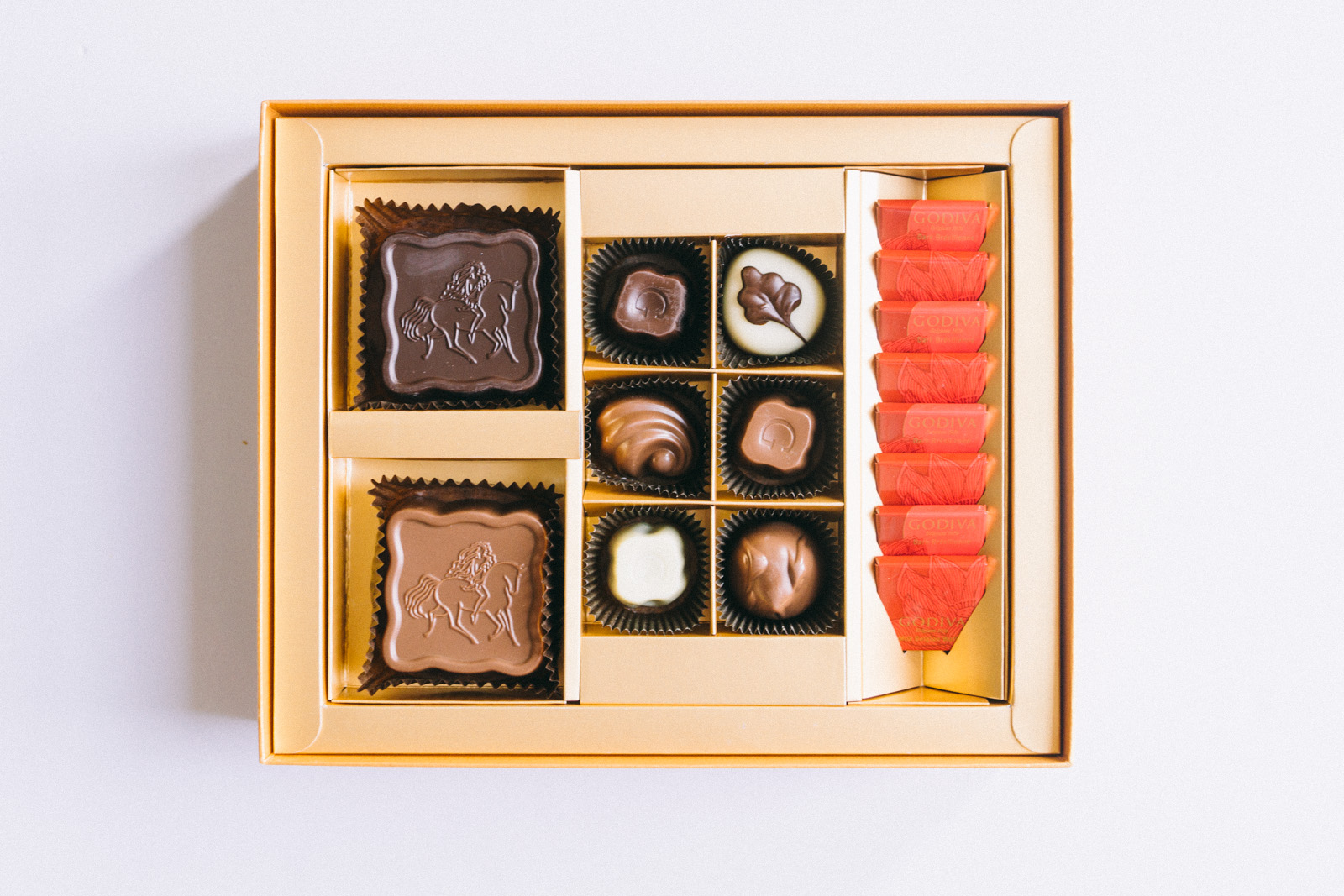 This year, I received my first batch of mooncakes from GODIVA !!! GODIVA's mooncakes are unlike your average mooncakes – they're made of GET THIS… CHOCOLATE !!! GODIVA's Mid-Autumn Festival Collection Gift Box (16 pieces) includes two Mooncake Duos, three Pépite Mooncakes, three pieces of Collection Gold chocolates, four Carré Milk Belgian Wafers and four Carré Dark Brésilienne chocolates.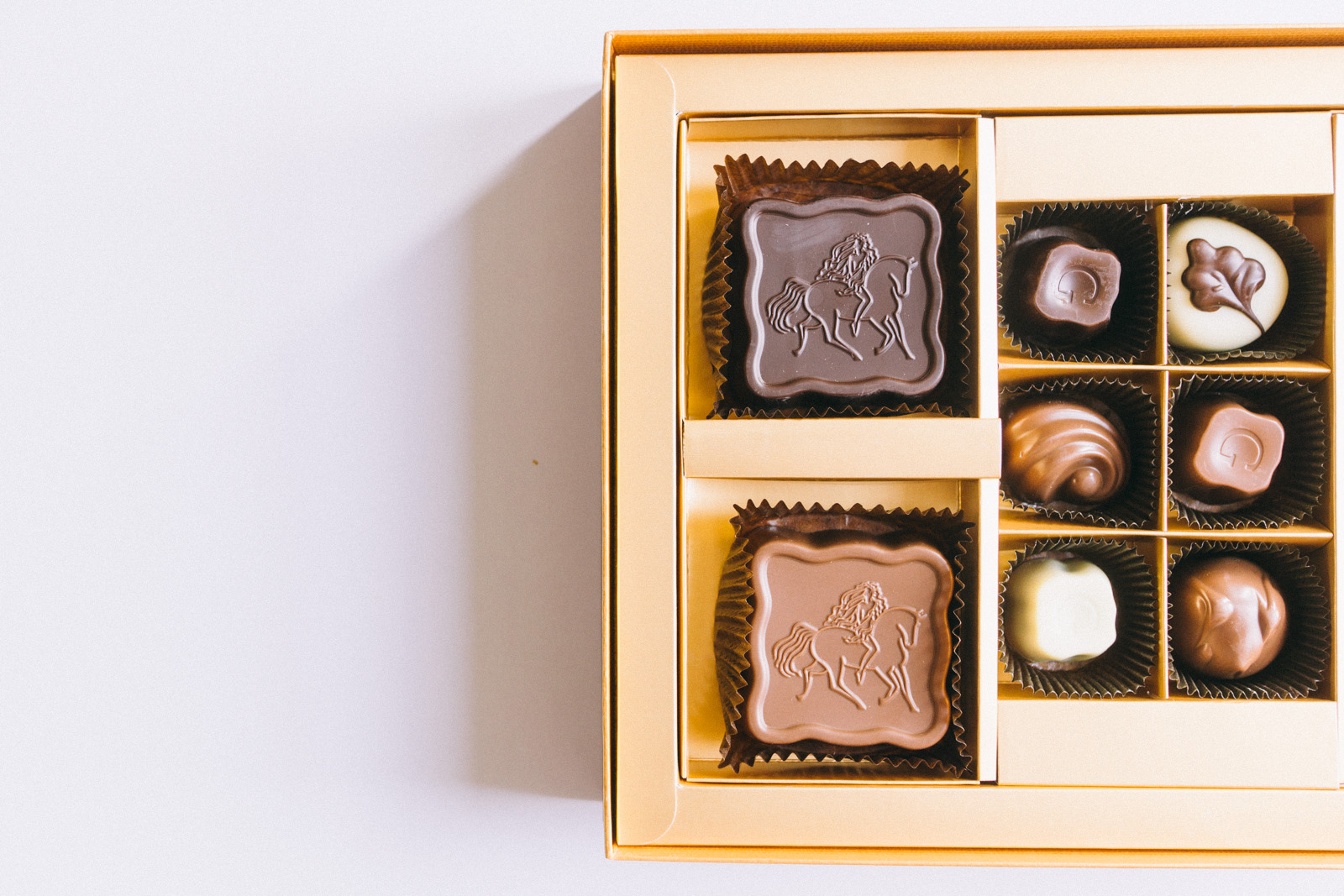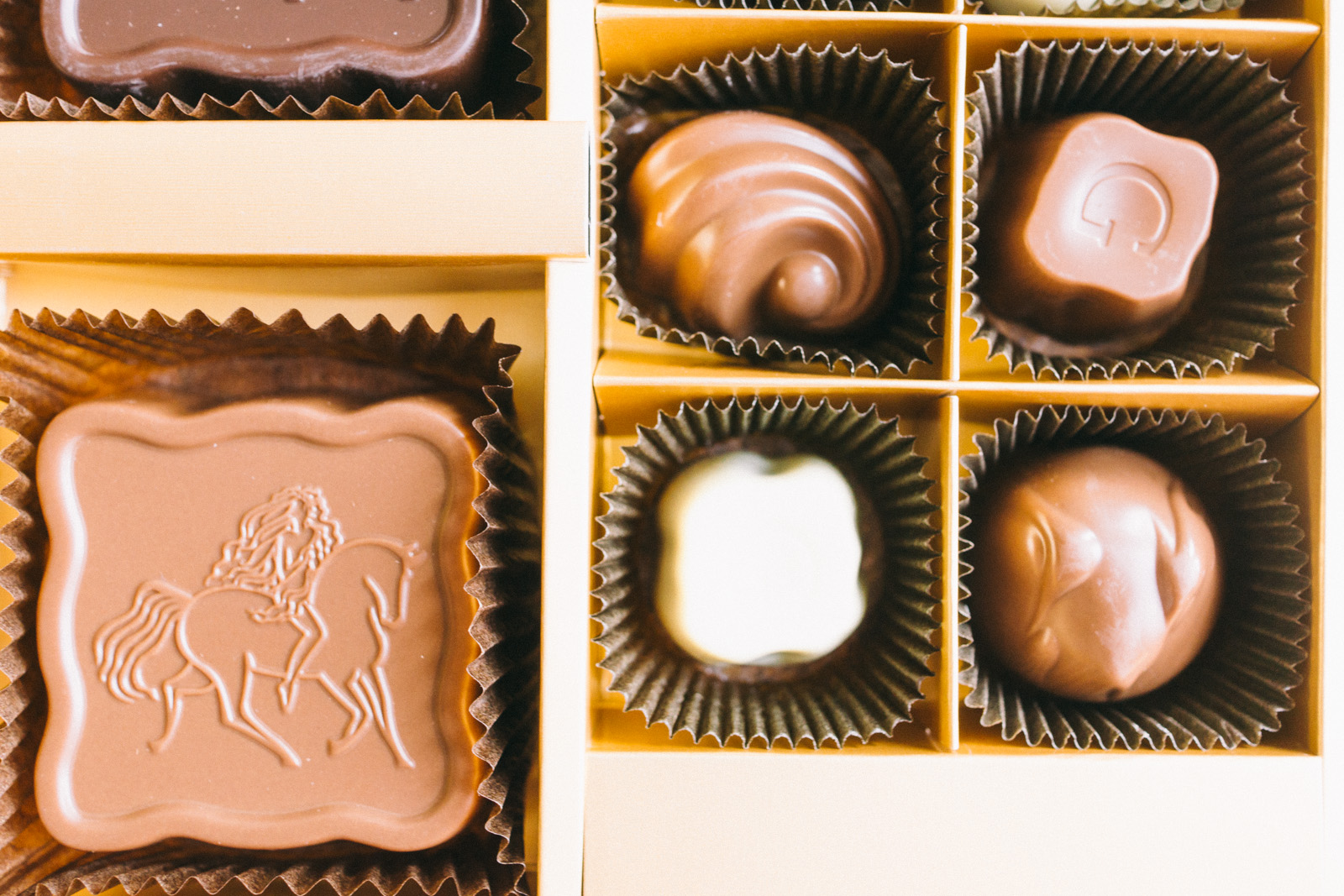 THANK YOU GODIVA !!!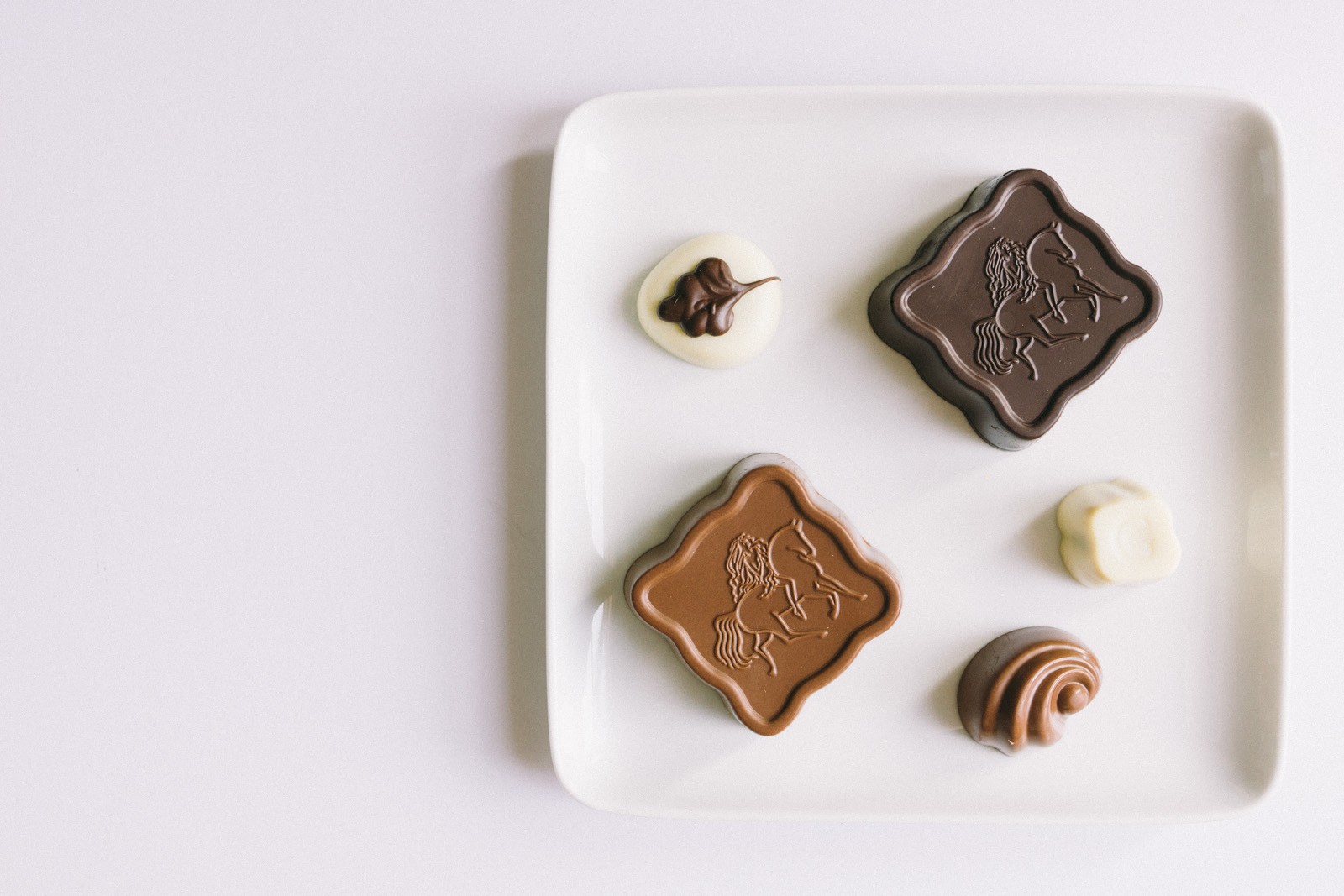 The Dark and Milk Chocolate Mooncake Duos !!!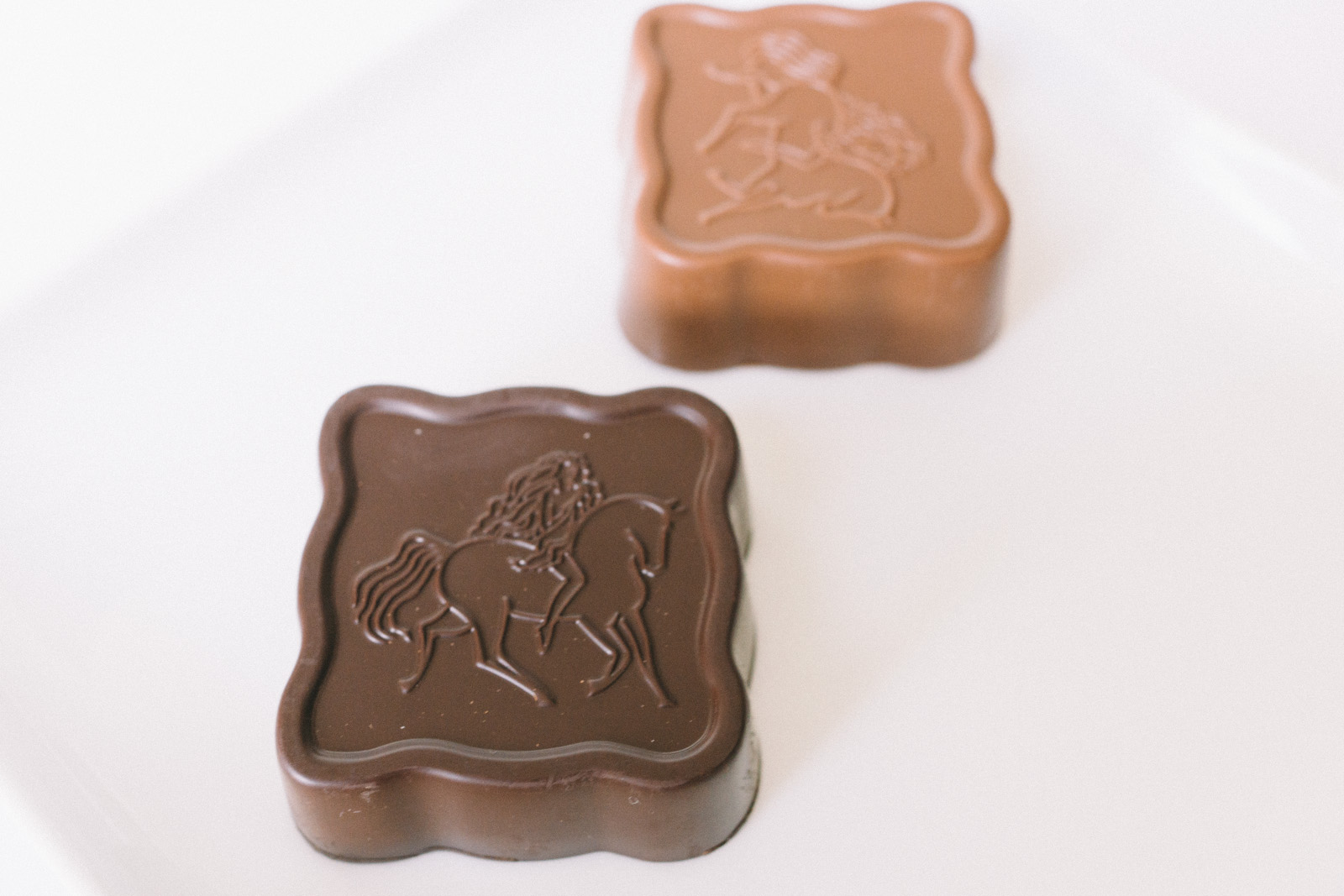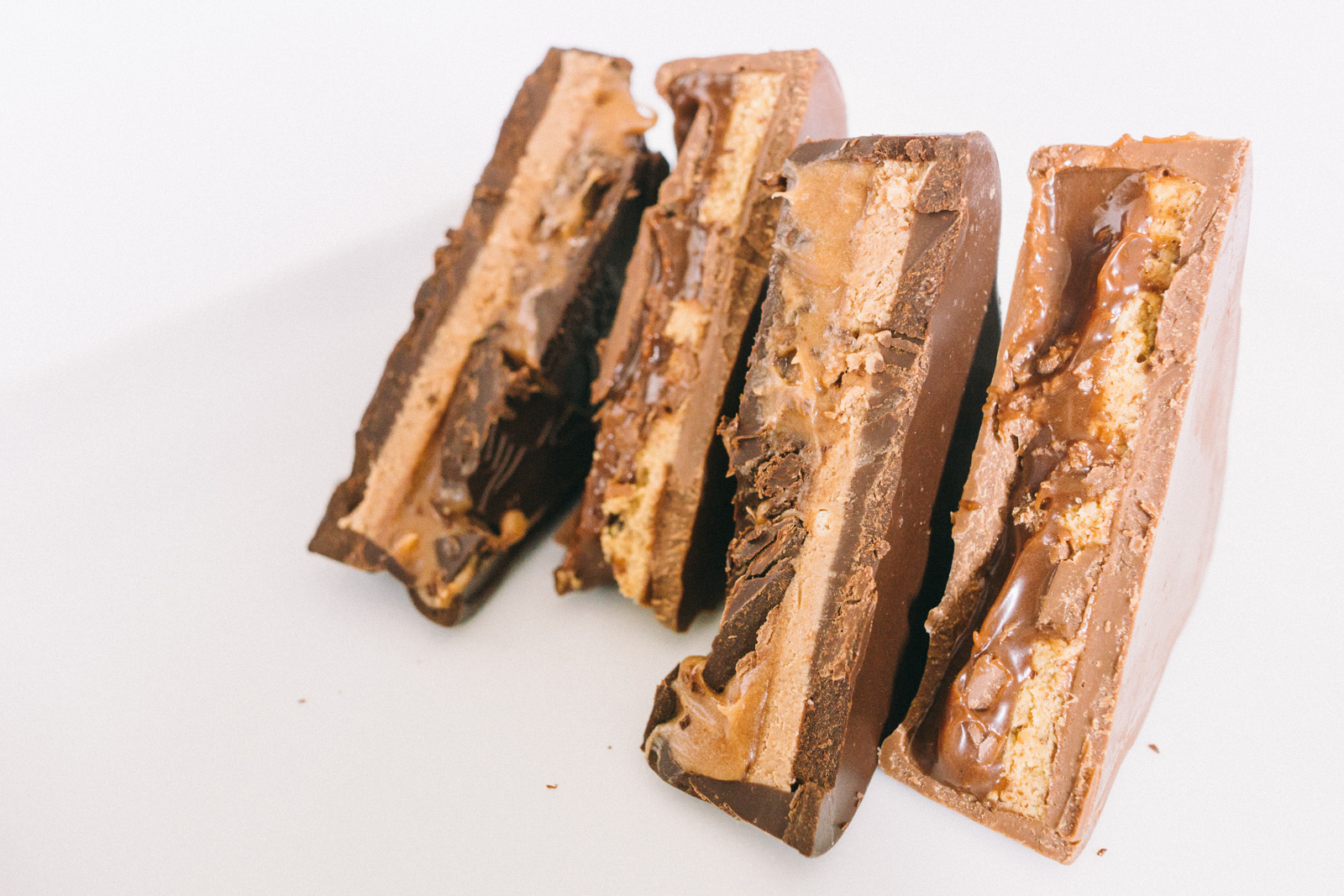 Mooncake Duo Noir: Red Currant-Orange Crunch
Top Layer: White chocolate ganache with redcurrant and orange, with a hint of vanilla.
Bottom Layer: Apple and pear flavored rice crisps in white chocolate.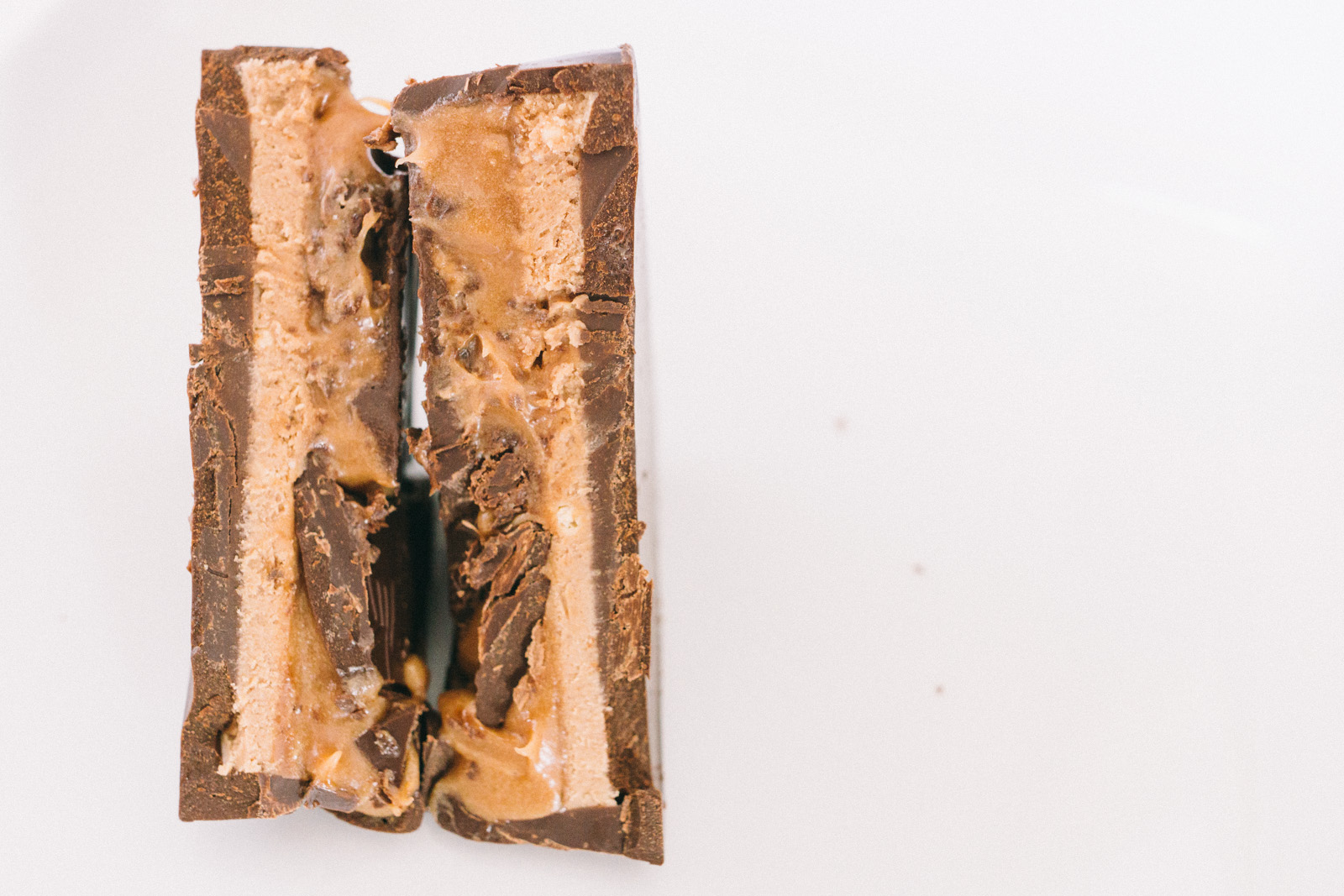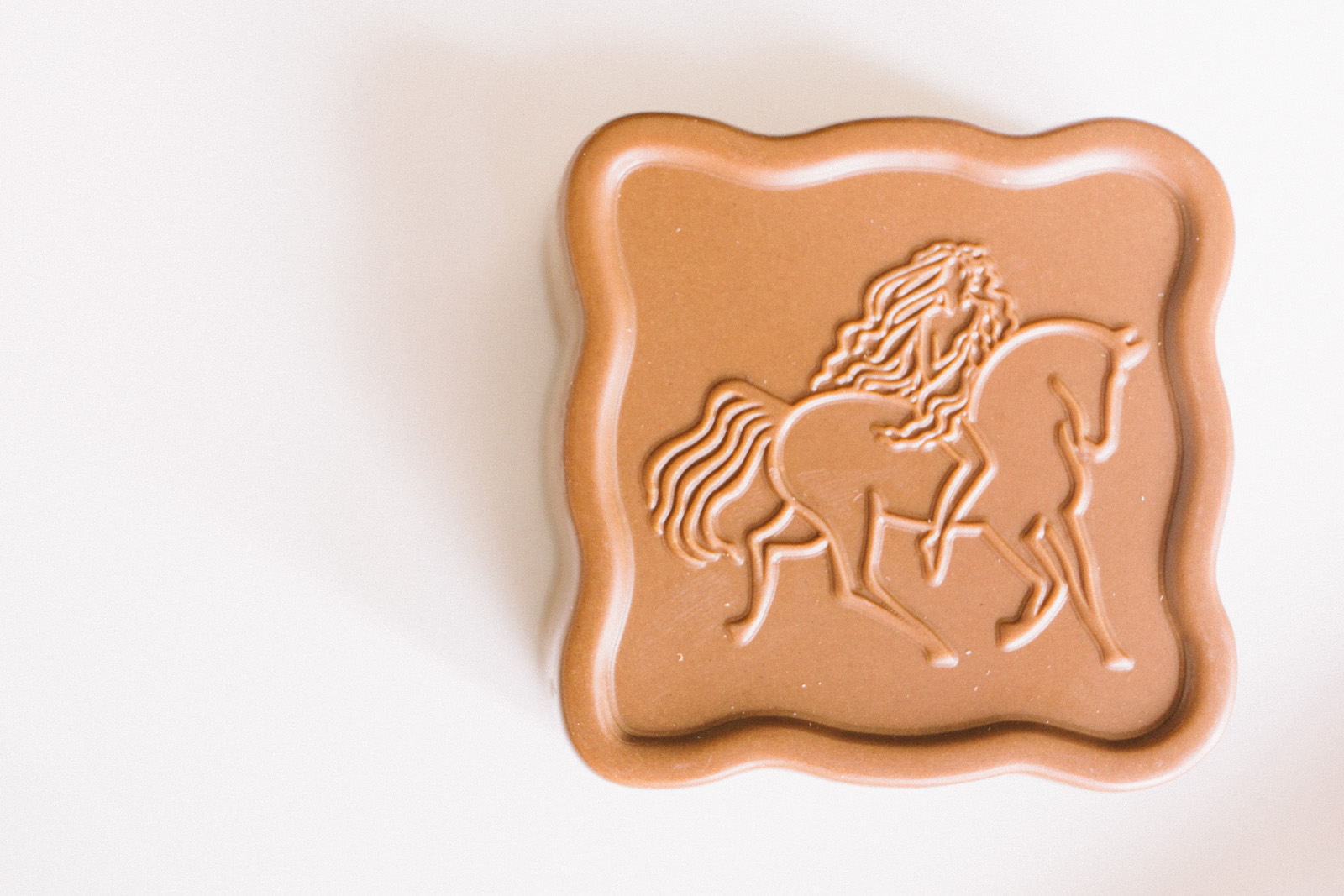 Mooncake Duo Lait: Red Cherry-Mandarin Crunch
Top Layer: Milk chocolate ganache with mandarin and red cherry, with a pinch of cinnamon and sea salt.
Bottom Layer: Californian almond praline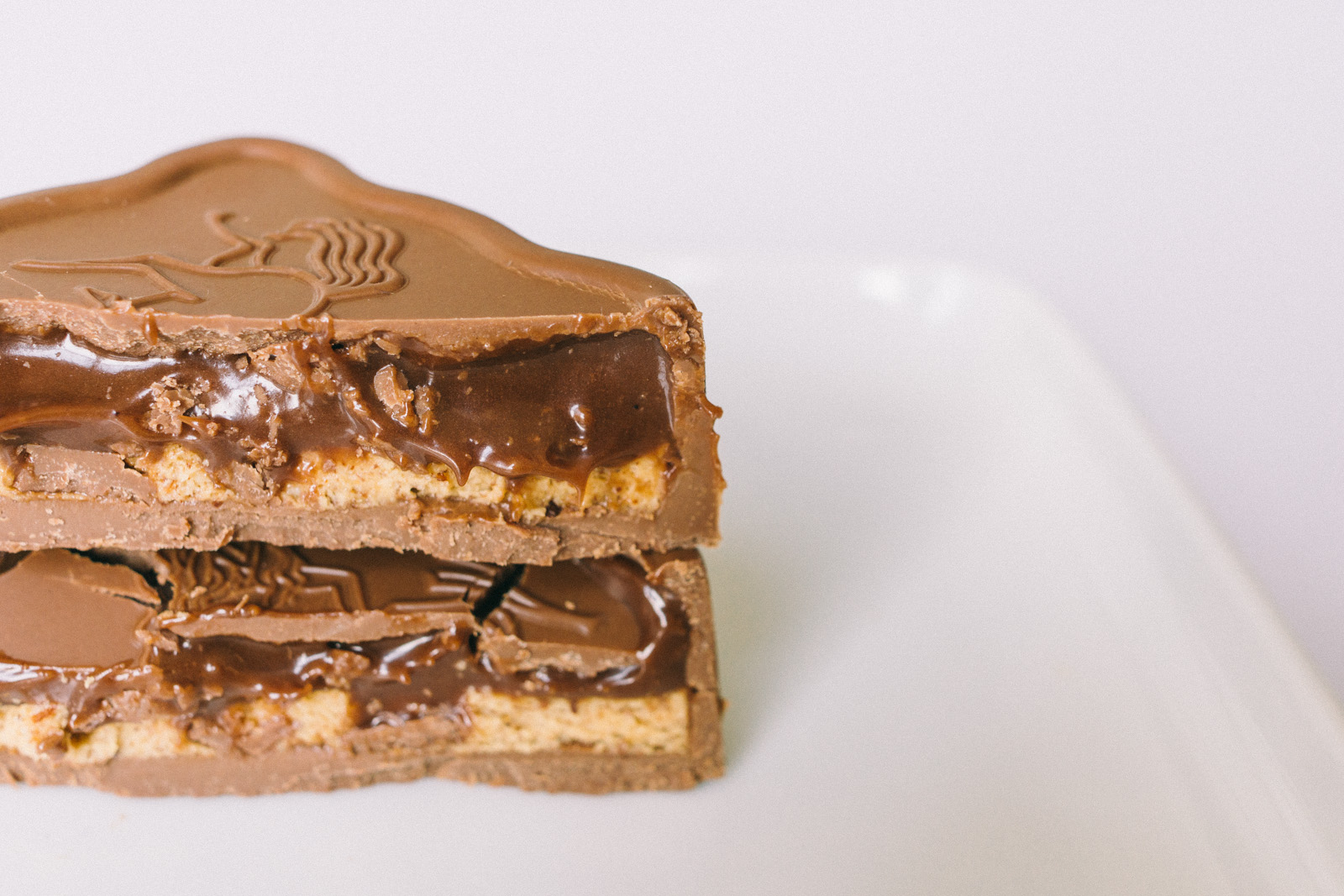 The Dark, Milk and White Pépite Mooncakes !!!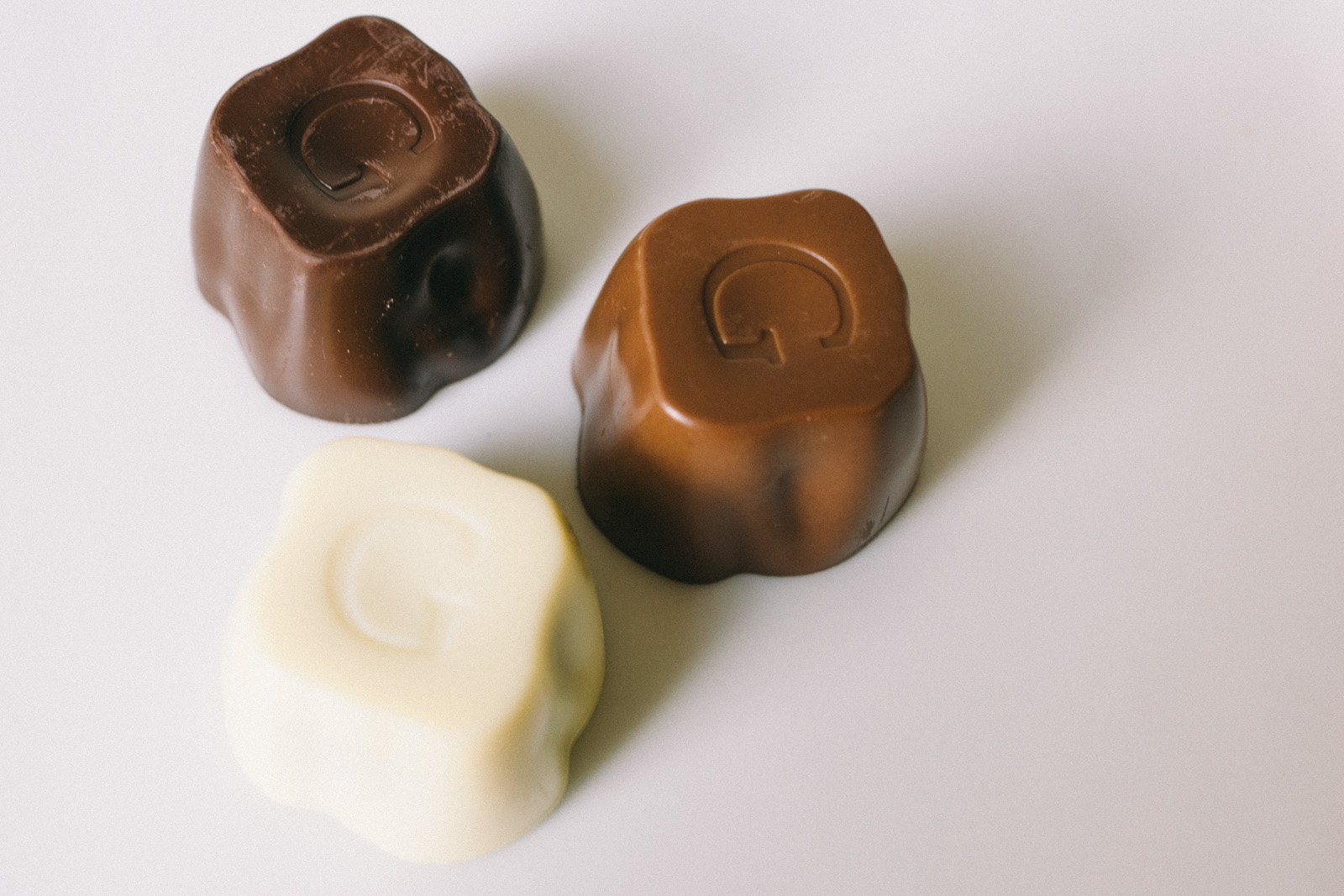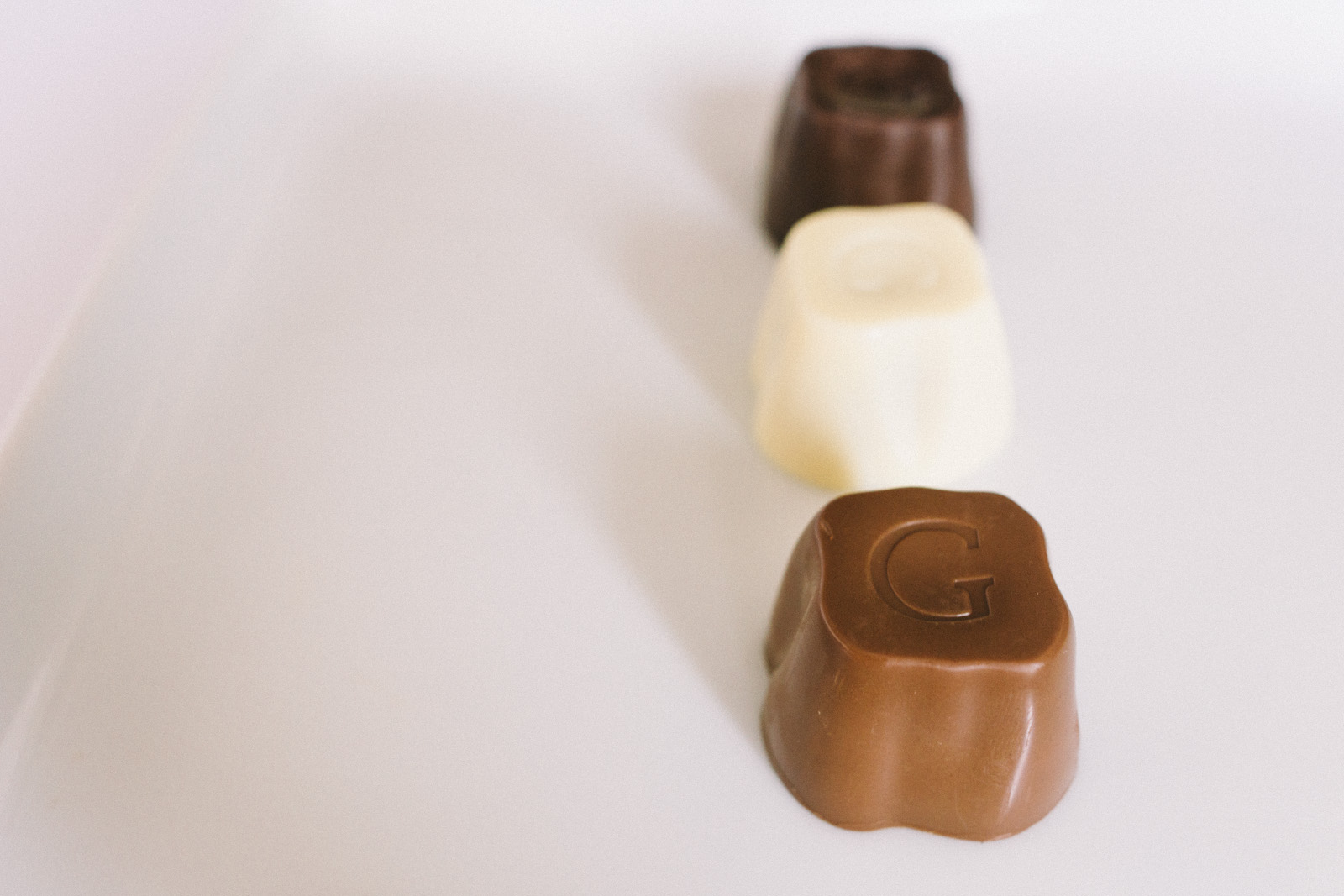 Pépite Mooncake Noir: Mango-Passion Fruit Crunch
Top Layer: Ganache made with passion fruit juice and mango crystals in Peruvian origin 64% dark chocolate
Bottom Layer: Australian macadamia praline, caramelized hazelnuts and soy nuts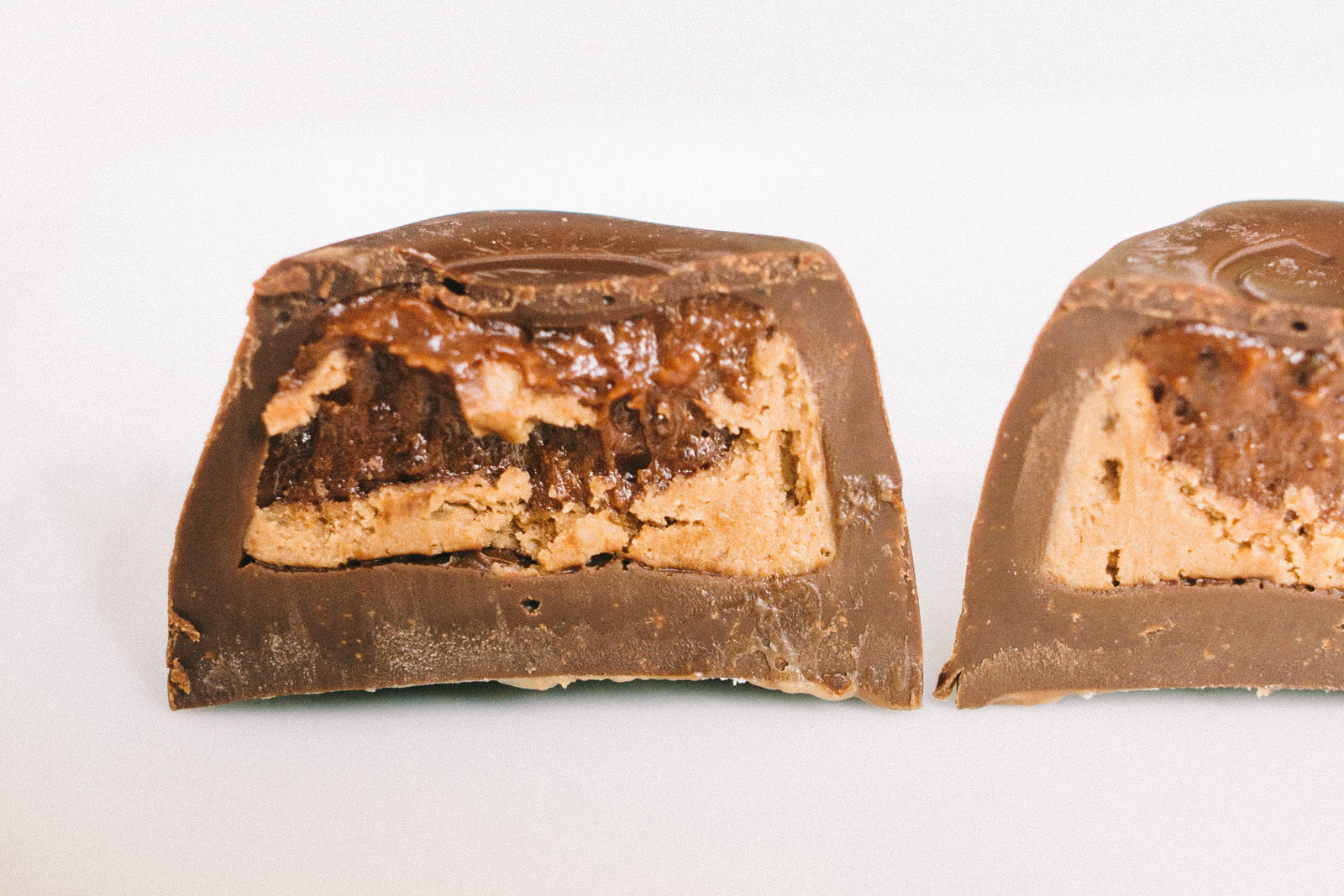 Pépite Mooncake Lait: Apricot-Peach Crunch
Top Layer: Apricots and peaches combined in a ganache accented with a hint of ginger
Bottom Layer: Turkish hazelnut and Louisiana pecan praline in Ghana origin milk chocolate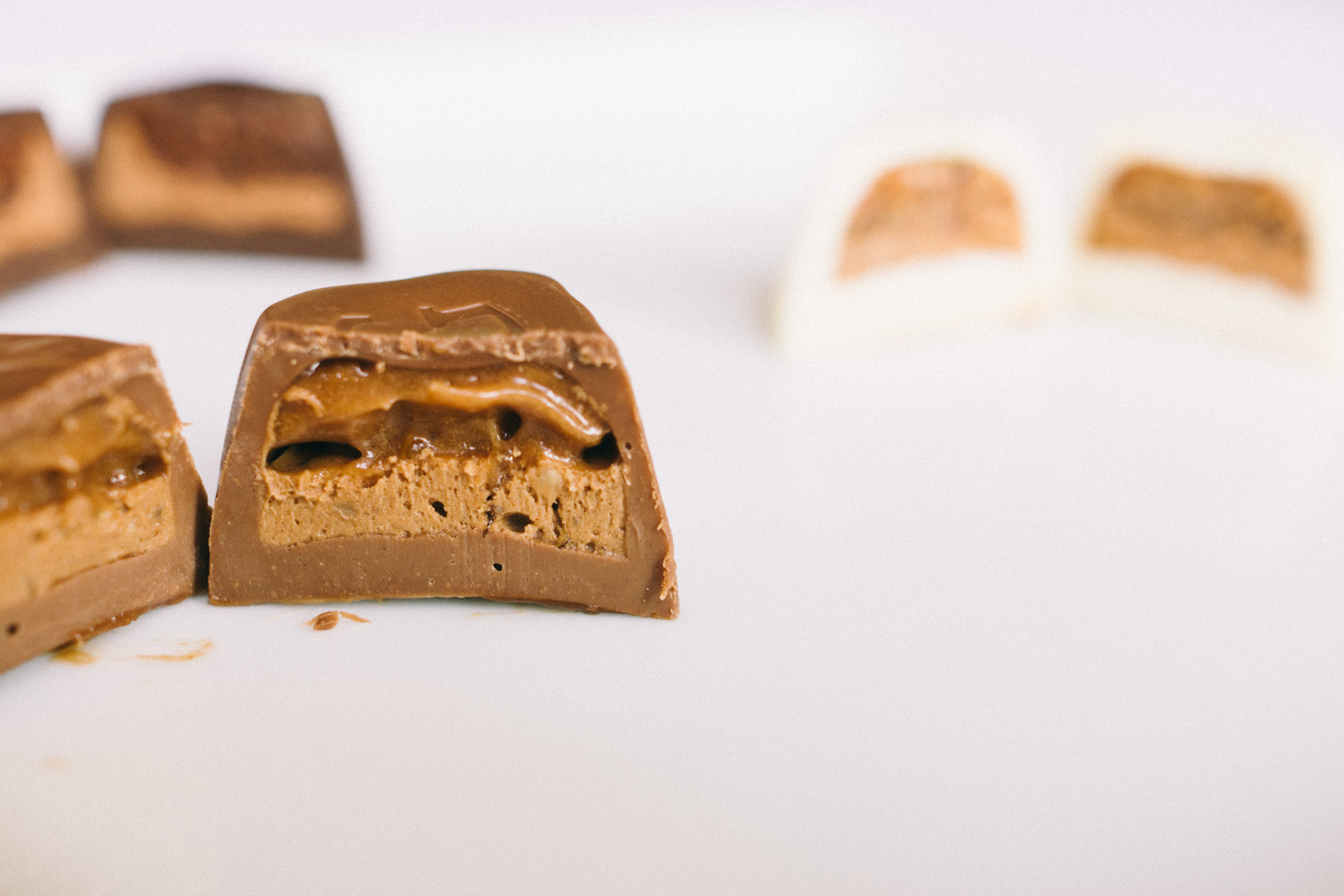 Pépite Mooncake Blanc: Strawberry-Pomegranate Crunch
Top Layer: Ganache made with pomegranate juice and strawberry crystals and creamy white chocolate
Bottom Layer: Caramelized crispy rice and Belgium almond praline in Costa Rica origin milk chocolate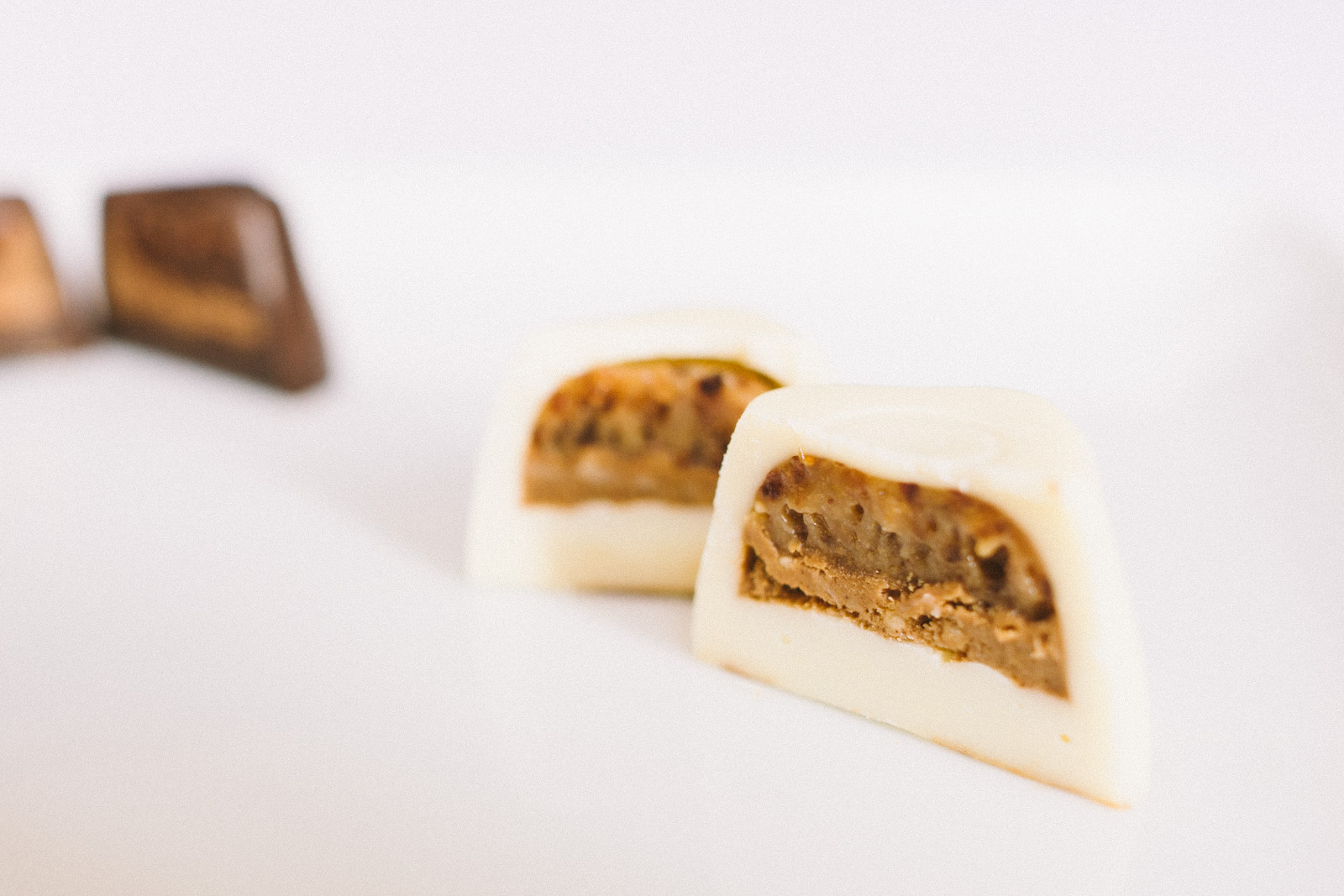 The Gold Collection !!!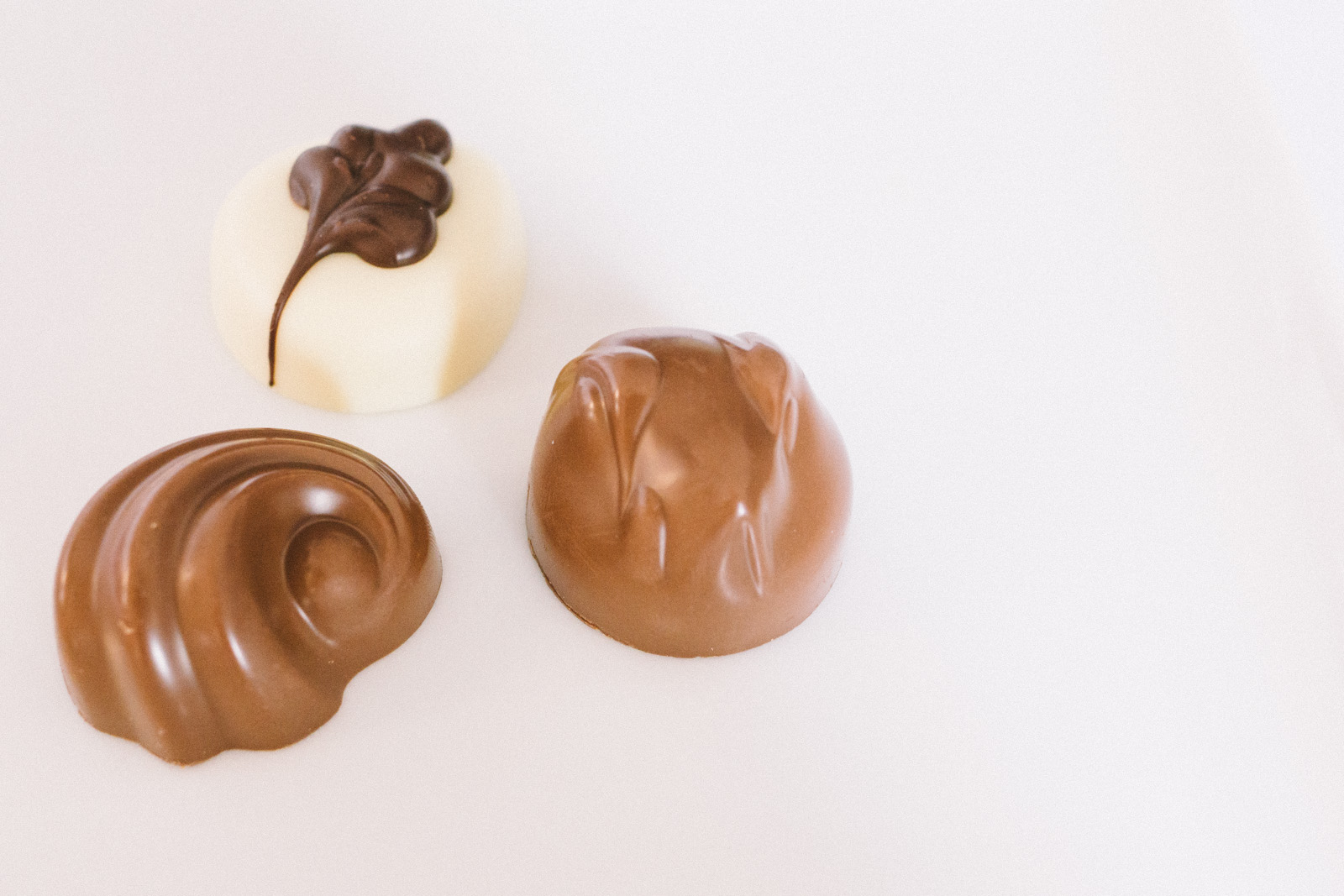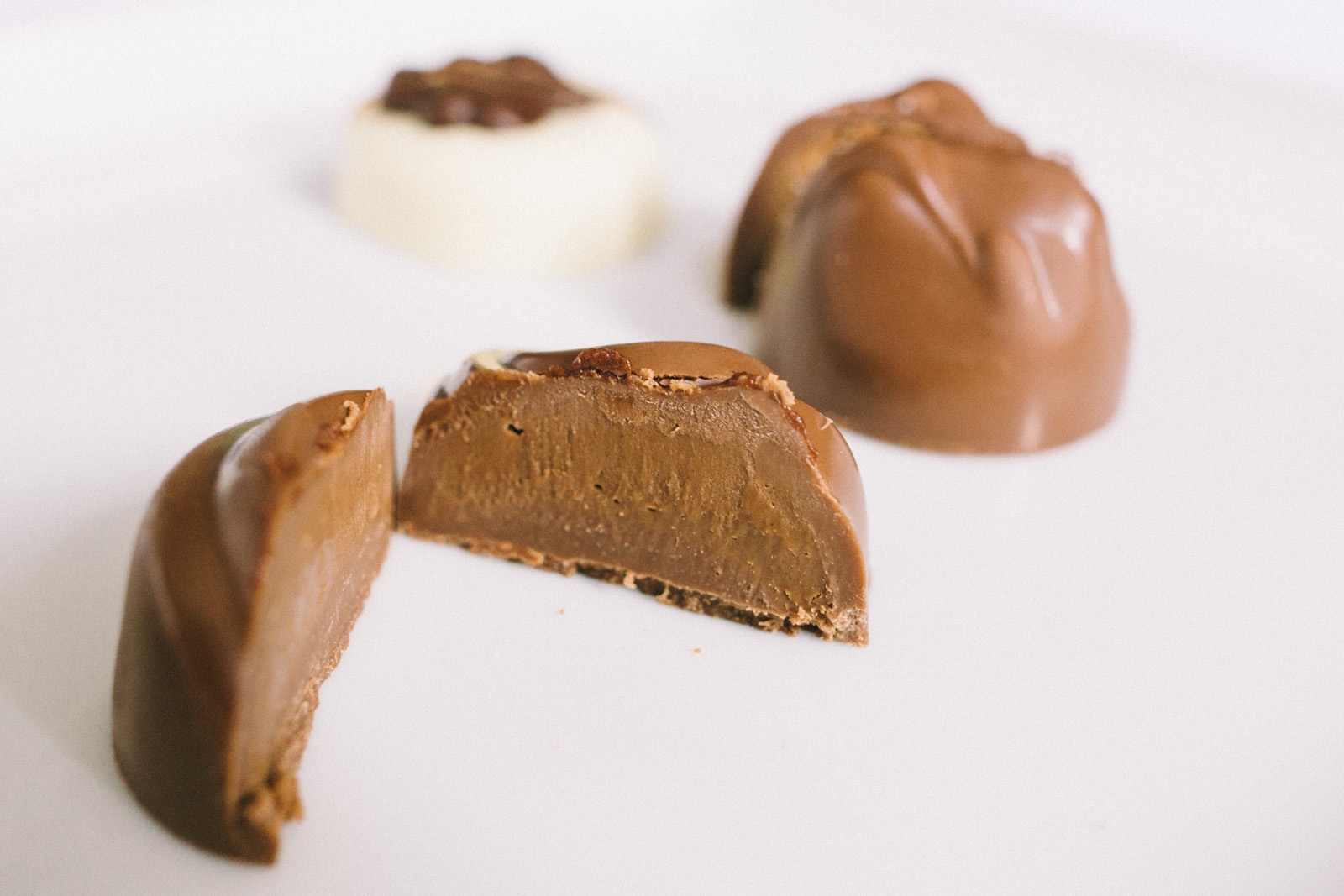 Collection Gold: Tourbillon
Dark chocolate filled with 85% cocoa and dark chocolate ganache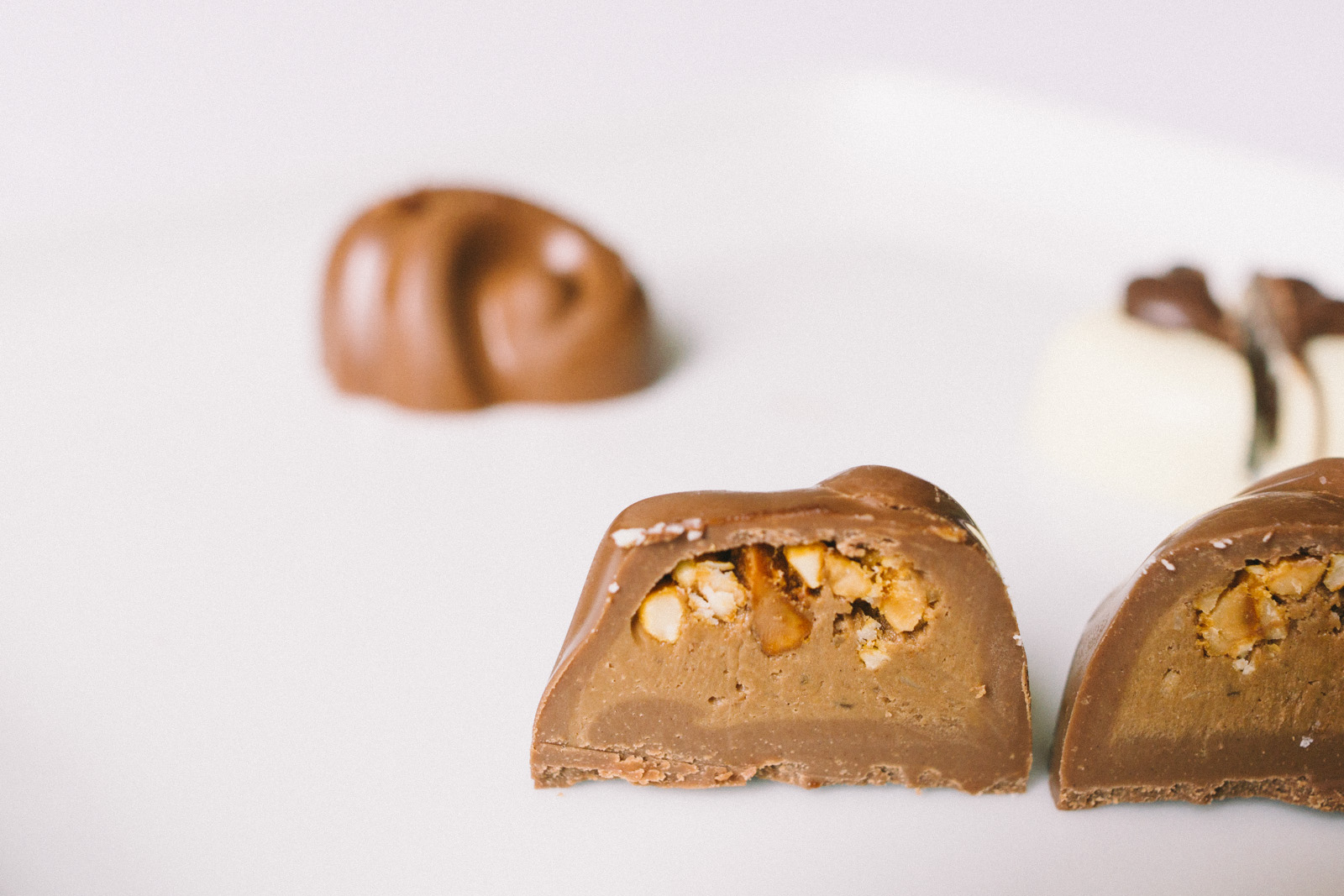 Collection Gold: Mosaïque Macadamia
Milk chocolate filled with roasted caramelized macadamia nut and a soft praliné with shortbread biscuit and ground nougatine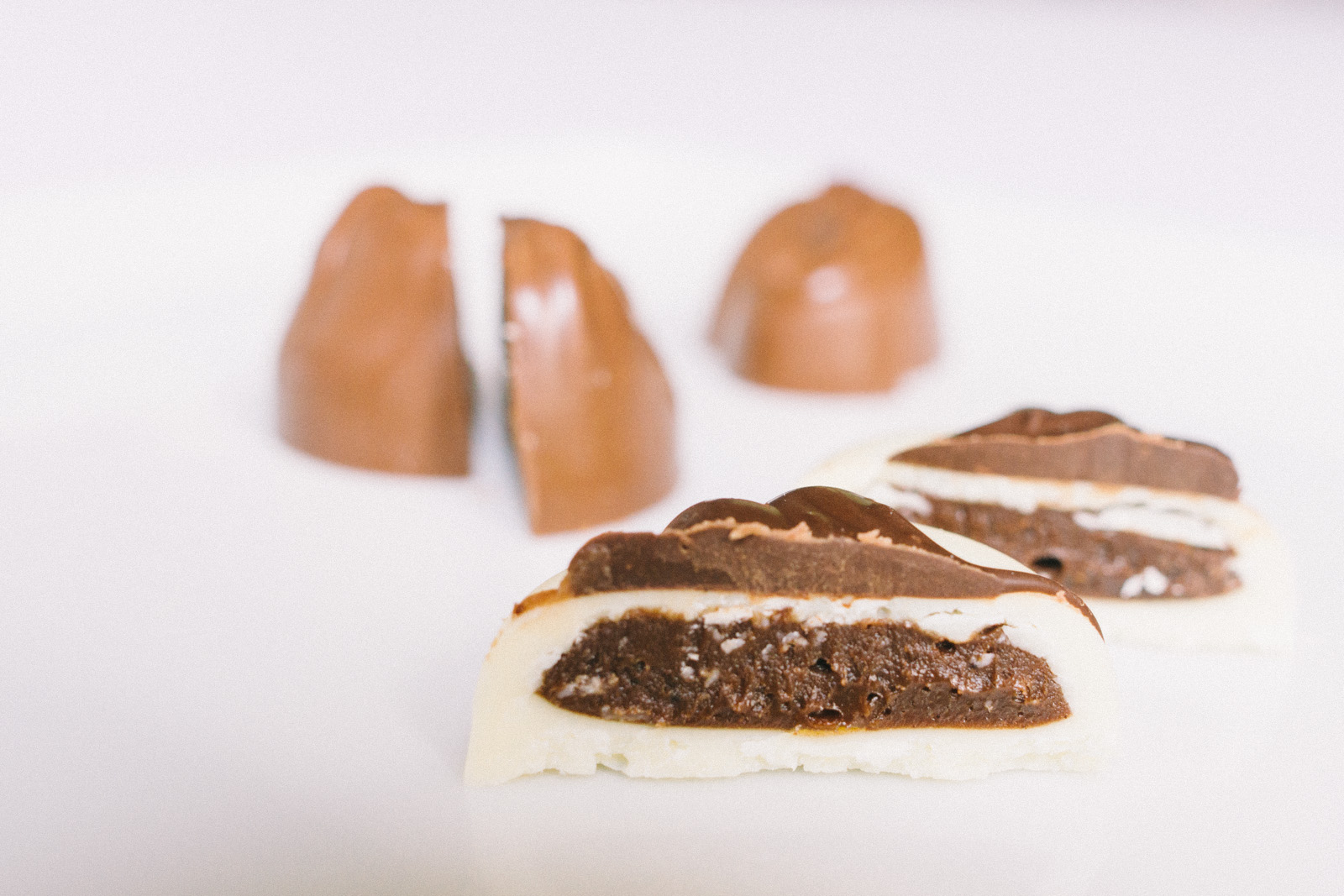 Collection Gold: Signature Blanc Café
White chocolate filled with coffee flavoured chocolate paste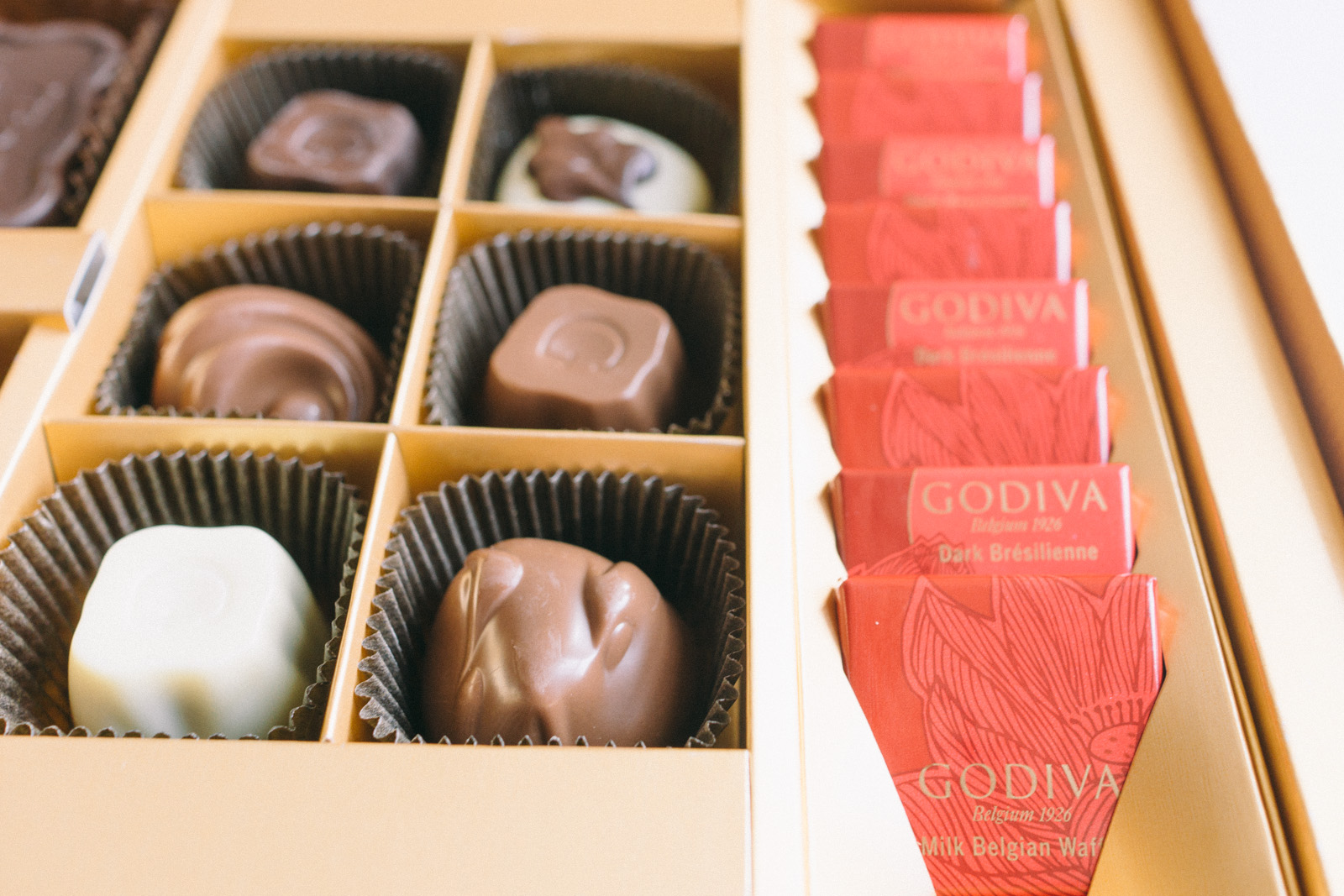 Carré Milk Belgian Wafer & Carré Dark Brésilienne
Milk chocolate with crunchy GODIVA signature biscuits and Dark Chocolate and caramel hazelnut crunch.
Asian, Chinese, Dessert, European, Hong Kong, Hong Kong, Snacks