The Lowdown
Restaurant Name: Kau Kee 九記牛腩
Cuisine: Beef Brisket Noodles (牛腩麵)
Average Price per Person: $38 to $100 HKD or $4.95 to $13.00 USD per person
Location: Central, Hong Kong (please refer to the map below for details)
Recommendations: Beef Brisket with E-Fu noodles in broth and Beef Tendon in Curry Sauce with E-Fu Noodles !!!

Ratings (out of 5)
Taste: 4
Creativity/Authenticity: 5
Atmosphere: 2.5
Service: 2
Bang for Buck: 4.5
Crayscale !!!

Like wonton noodles, beef brisket noodle soup is another fundamental dish in Cantonese cuisine. Beef brisket noodle soup is essentially braised or stewed beef brisket served on top of noodles submerged in a steaming hot flavorful broth. A ton of TLC goes into making this hearty bowl of dericiousness – from the perfect ingredients, recipe, cooking method and time. This ish is crack and what I would consider to be the ultimate Hong Kong comfort food. There are a plethora of restaurants in Hong Kong that make this stuff, but Kau Kee FTW!
Kau Kee is a beef brisket legend (that sounds so fobby) and has been running the beef brisket game for nearly an entire century. This OG brisket shop is located in a tiny space in Central's Gough Street. It's pretty hard to miss considering a crowd of hungry peeps be swarming that joint all day, every day. The line moves pretty quickly considering customers are given the full local treatment of unfriendly vibes, eat your food and GTFO kind of deal.
Service aside, Kau Kee makes a killer bowl of beef brisket. Some people complain about their brisket being too fatty, but I don't mind it, it makes it taste that much better and falls apart effortlessly in your mouth! I usually go for the beef brisket x e-fu (also known as yi mien) noodles combo. E-fu noodles are a thick flat egg noodle with a slightly chewier spongy texture which I LOVE! The curry beef tendon with e-fu noodles are mad good too. The tendon has a nice gelatinous texture and tastes delicious smothered in that curry sauce.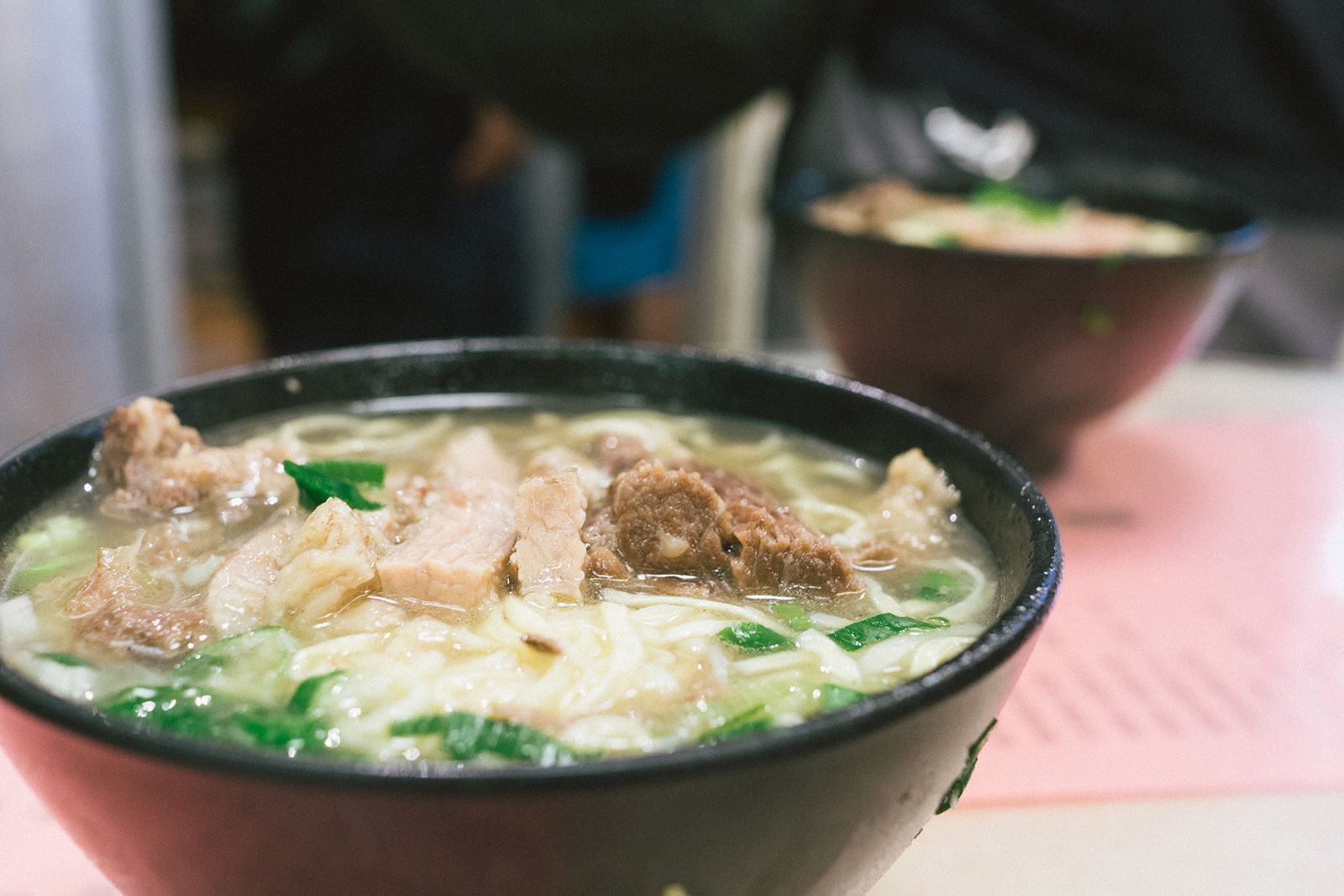 Beef Brisket in with E-Fu Noodles with Broth ($40 HKD or $5.20 USD). Zeeeee BEST!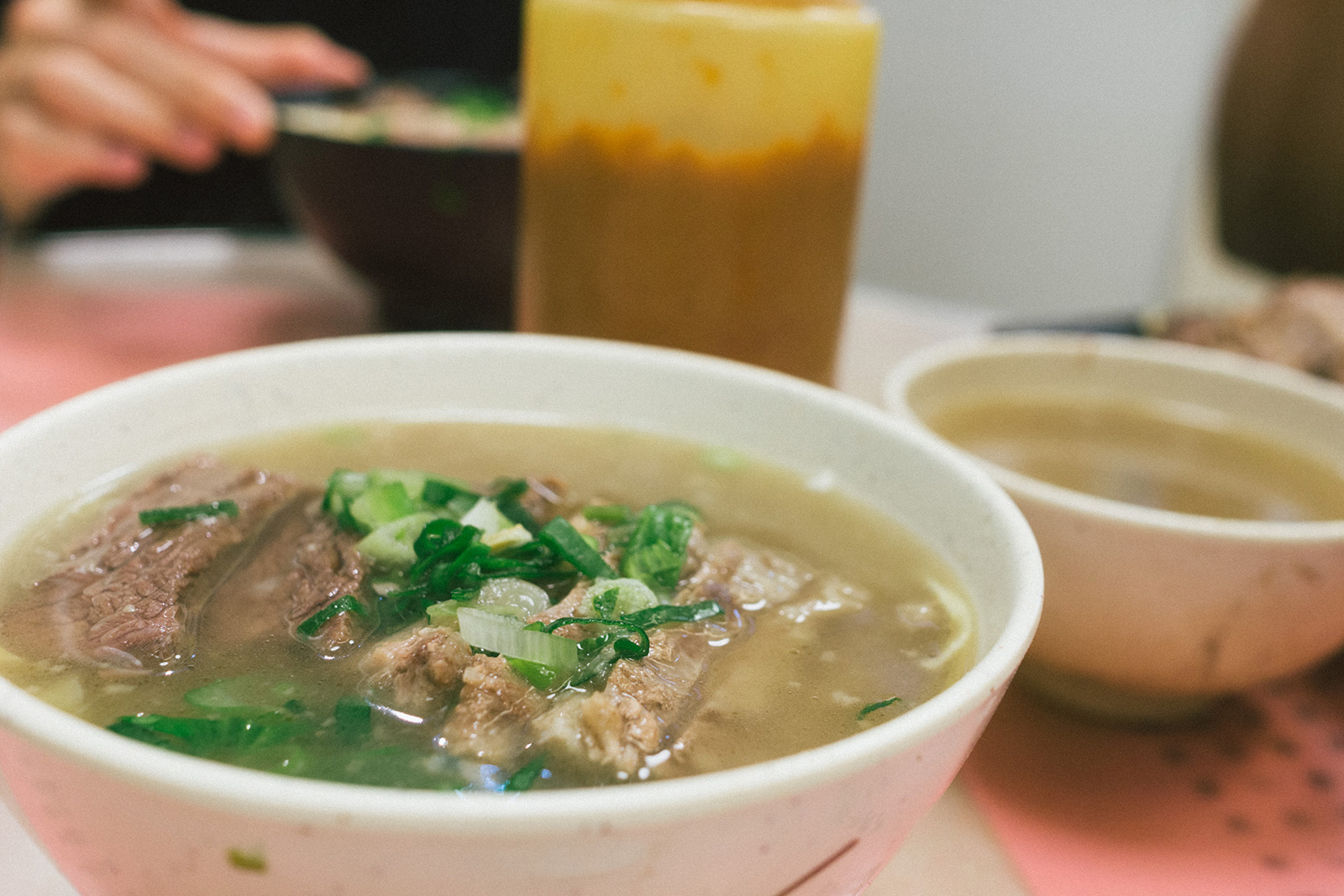 Beef Brisket in with Flat Noodles with Broth ($38 HKD or $4.95 USD). The flat noodles are good too! They don't have that spongy texture or as much girth as the e-fu noodles doe.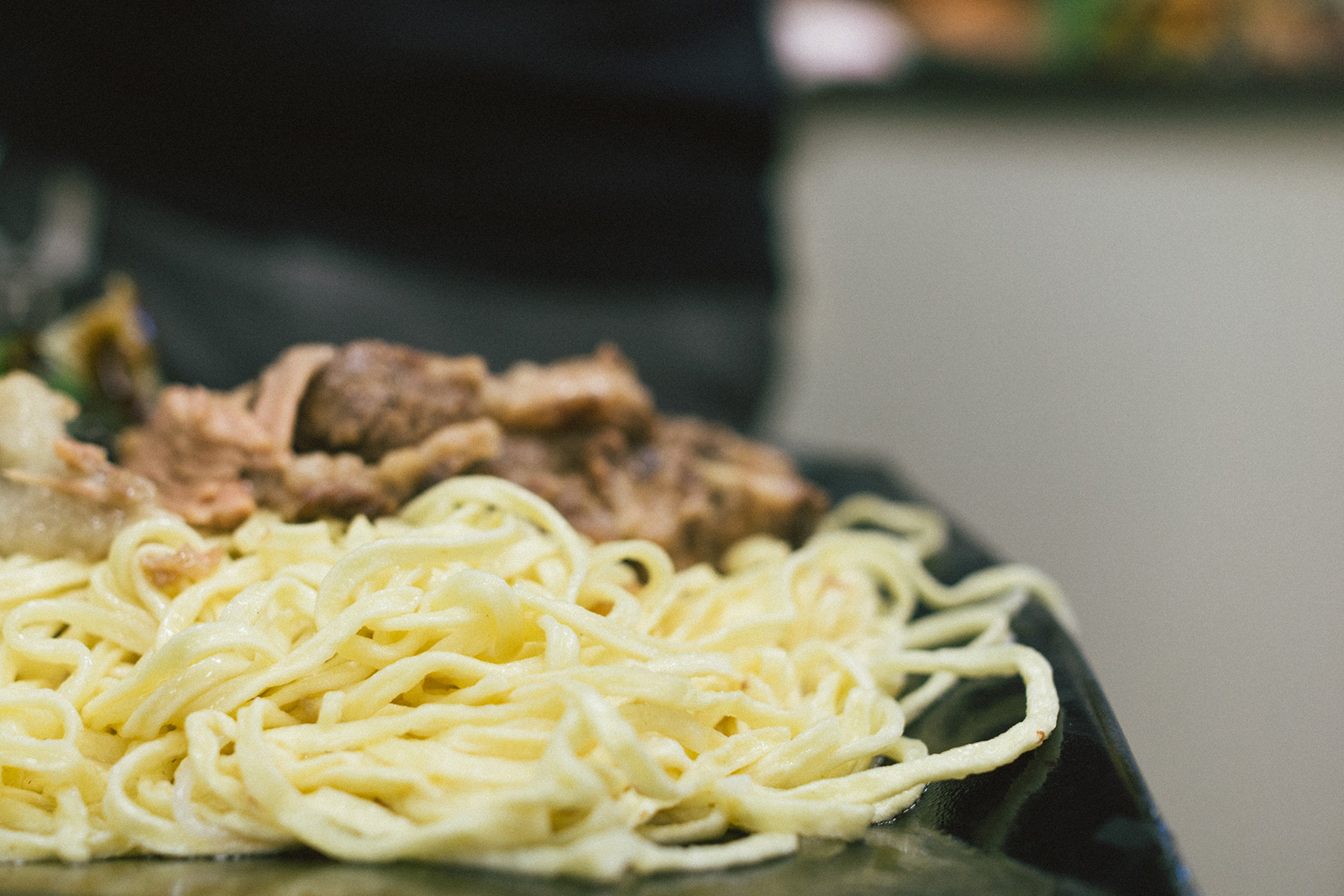 Beef Brisket in Oyster Sauce with E-Fu Noodles ($52 HKD or $6.75 USD). This dish is served with the soup on the side so you can add as much or as little broth as you want to your noodles. On a hot summer day, I always go for this dish.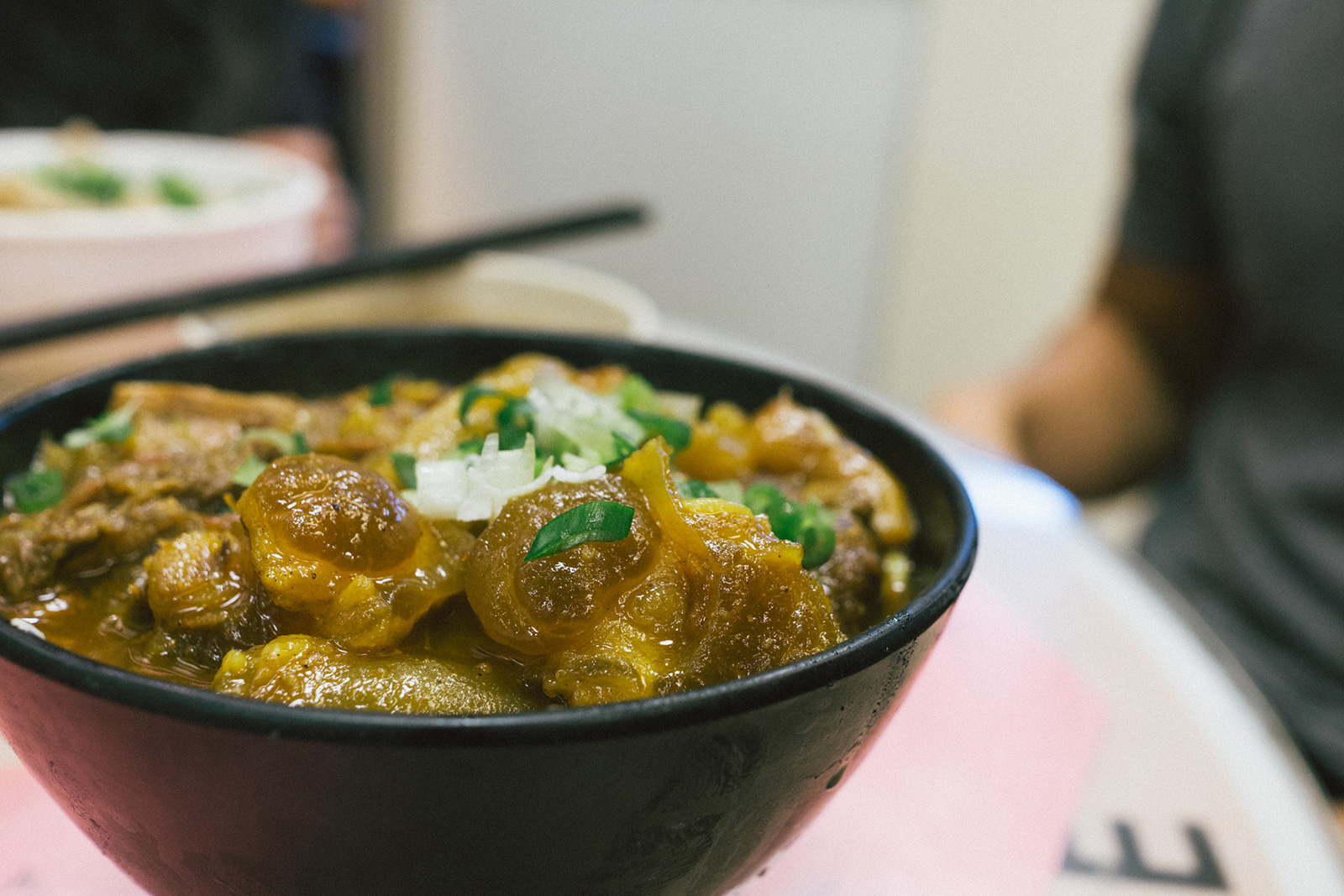 Beef Tendon in Curry Sauce with E-Fu Noodles ($40 HKD or $5.20 USD). The curry is heavier than the other dishes, but hella tasty.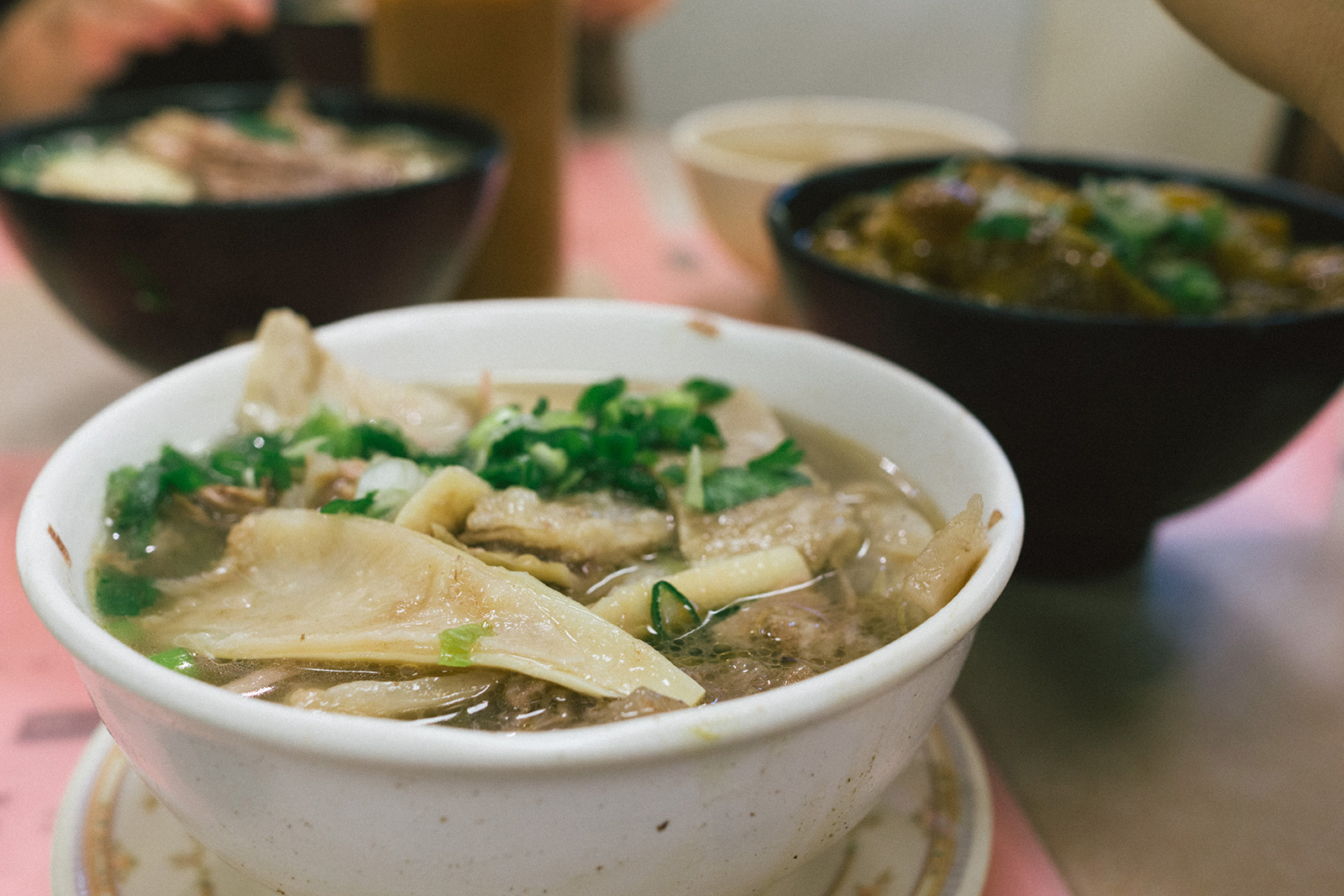 Kau Kee's Special Beef Brisket in Traditional Broth ($120 HKD or $15.60 USD). There were some pieces in hurr that were literally just fat so I could see why people would be mad. I wouldn't recommend ordering this dish though considering it's triple the price of a bowl of noodles, unless you're on that no carb tip.

View Larger Map
21 Gough St, Hong Kong ‎
p: +852.2850.5967 ‎
Asian, Chinese, Dinner, Hong Kong, Hong Kong, Lunch