Bangkok Cray !!! Netflix Chef's Table Season 2: Gaggan Progressive Indian Restaurant
I binge watched season 1 of the Netflix series, Chef's Table. One night while my husband and I were Netflix and Chillin', I was drawn in by the Chef's Table cover photo — a tasty AF looking hunk of fresh sea urchin. As soon as season 2 came out, I glued myself to my couch and ran through all six episodes in one sitting, then re-watched the first season. Two days later, I received an email from Netflix. They asked if I would be interested in going on a trip to Thailand to eat at Gaggan, with Gaggan, who was featured on episode 6 of season 2! My reaction…
Two weeks later, I was on a plane to Bangkok on a 24-hour mission to eat some of the best Indian food I've ever had in my entire life.
If you haven't watched season 2 of Chef's Table, there were a few tear-jerking moments. Not going to lie, I had to get it together when I was watching Chef Grant Achatz of Alinea's story. He shared his ironic yet highly emotional experience battling tongue cancer.
*SPOILER ALERT*
Gaggan's episode was also a roller coaster of feels. It spoke about his struggles through poverty in India, to climbing to the top of Asia's 50 Best Restaurants list, with series after series of unfortunate events.
After years of doing what Gaggan thought was expected of him because of his background in Indian cooking, he had a revelation. He wanted "to learn from the lion, how to hunt." He applied for an internship at the 3-Michelin star restaurant, elBulli in Spain run by world-renowned chef, Ferran Adrià. Inspired by this life-changing experience, Gaggan went back to Bangkok and was determined to be the elBulli of India. From there, Gaggan decided to take Indian cuisine somewhere it's never been, elevating it to a whole 'nother level.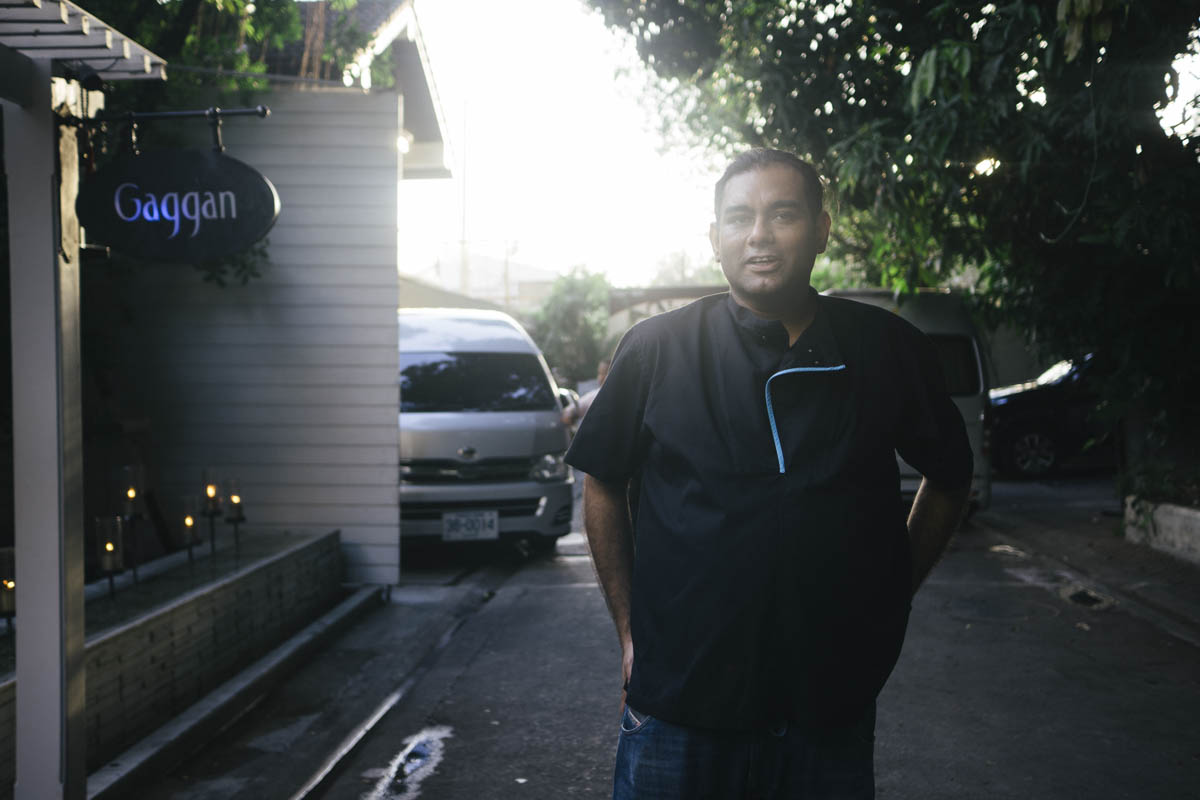 What I loved most about the restaurant is that Gaggan was able to create an innovative "fine dining" experience without the pretension. His restaurant is built in an unassuming and charming two-storey house on a small street in Bangkok. It feels warm and welcoming, almost as if you've been invited to someone's home. The service is also very friendly, both Gaggan and his staff bounce jokes off each other and seem as if they are one big happy family. Gaggan himself is quite the character — super friendly, easy going and extremely into his craft.
You can feel the passion as soon as you look at the menu. It is intense, in a good way. On the front of the menu is Gaggan's definition of progressive Indian cuisine. Flip it over and there's a list of a whopping 18 courses! YASSS 18 courses !!! The first 10 are bite-sized teasers. The meal begins with light appetizers like the Yogurt Explosion and Edible Plastic Spiced Nuts (I'll get into it as you scroll down to the #foodporn). He then crescendos into "heavier" main course-inspired appetizers such as the Pork Vindaloo. Finally, he ends the interlude with bite-sized "desserts." Then, he hits you with eight more incredible dishes. Let's just get right into it…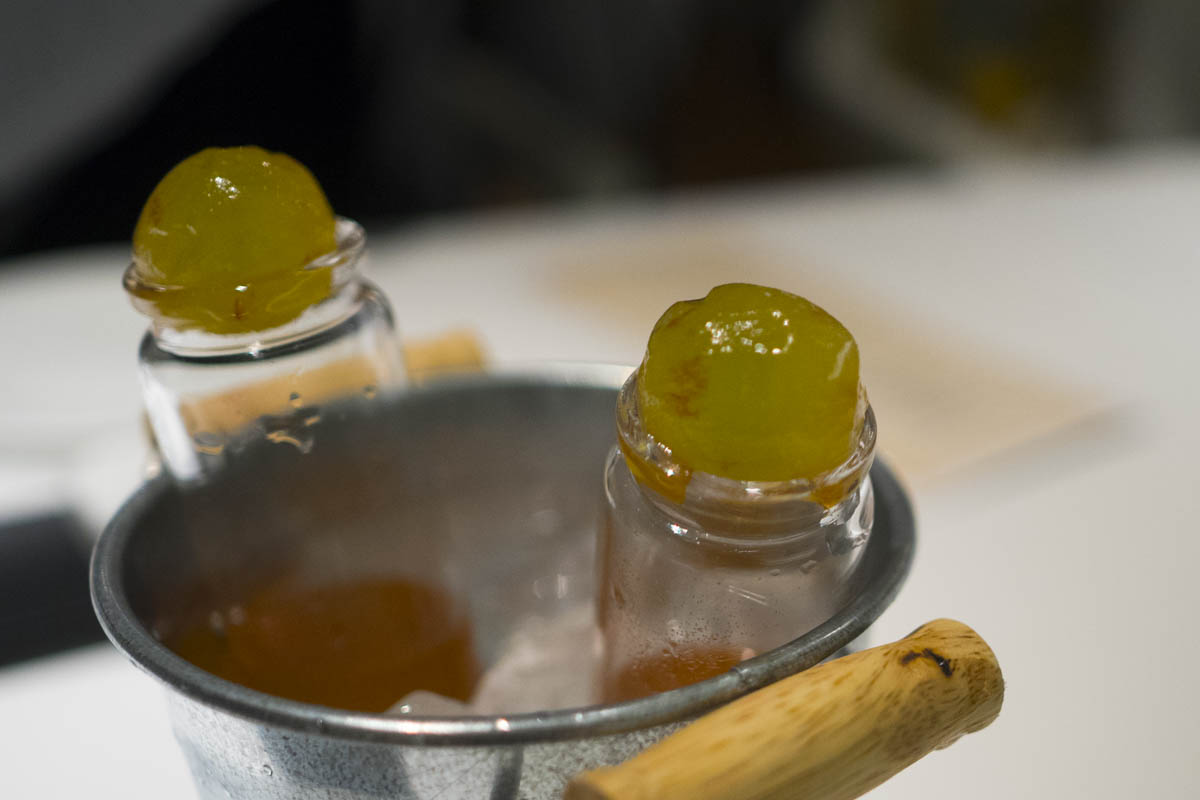 The "Pickled Plum Soda" was first on the menu. For some reason, the plums didn't make it on time, so Gaggan improvised and used grapes instead. He said it ended up being a blessing in disguise since the grapes tasted better than the plums anyways. I took his word for it.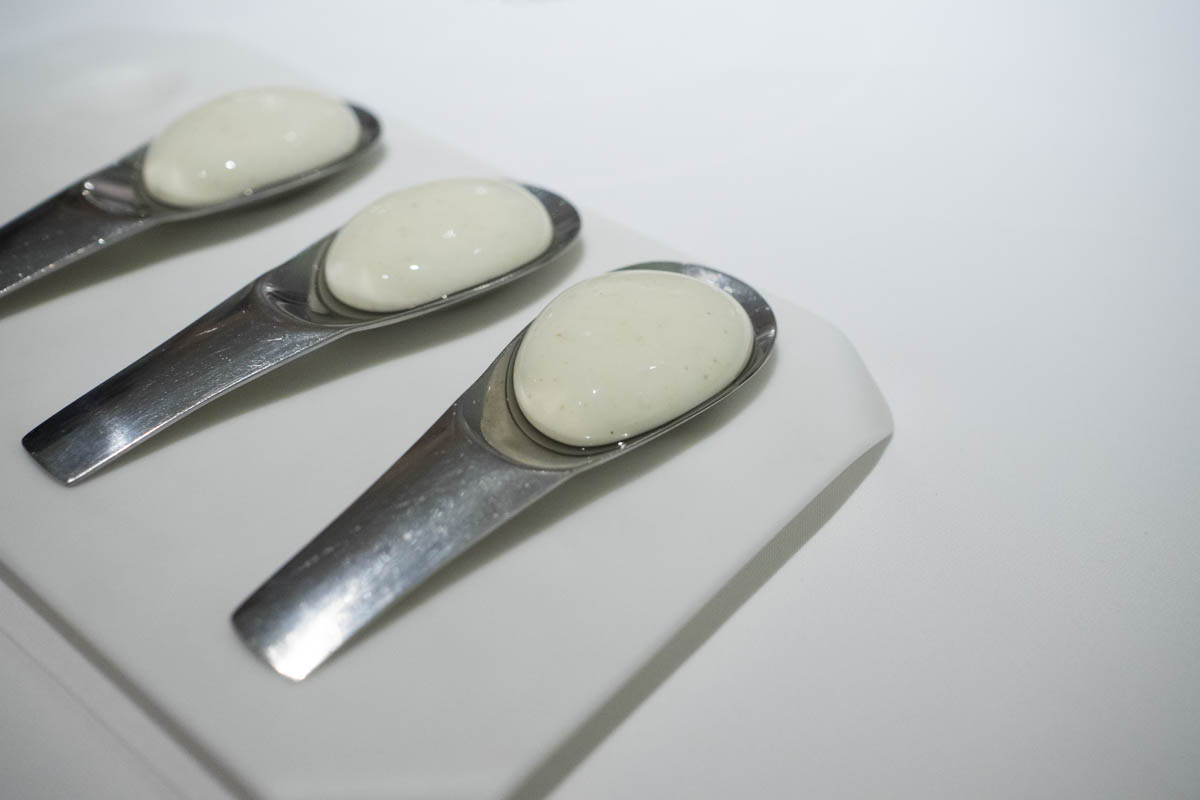 This is Gaggan's "Yogurt Explosion," inspired by elBulli's world famous spherical olives. This is Chef Gaggan's Indian interpretation made with yogurt, a staple in Indian cooking.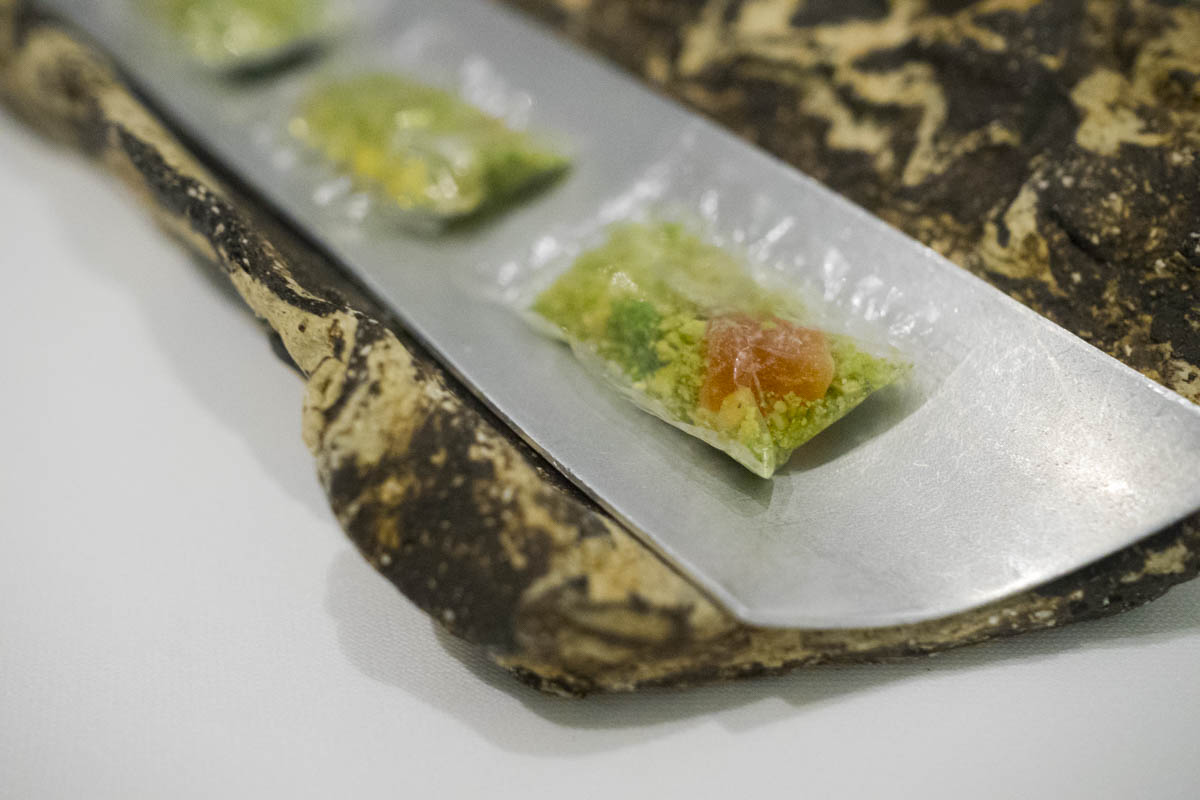 The "Edible Plastic Spiced Nuts" looked a little sus, if you know what I mean, but it tasted delicious. You can pop the entire bag in your mouth since the "plastic" is made of rice paper. Think White Rabbit candies, if you're Chinese.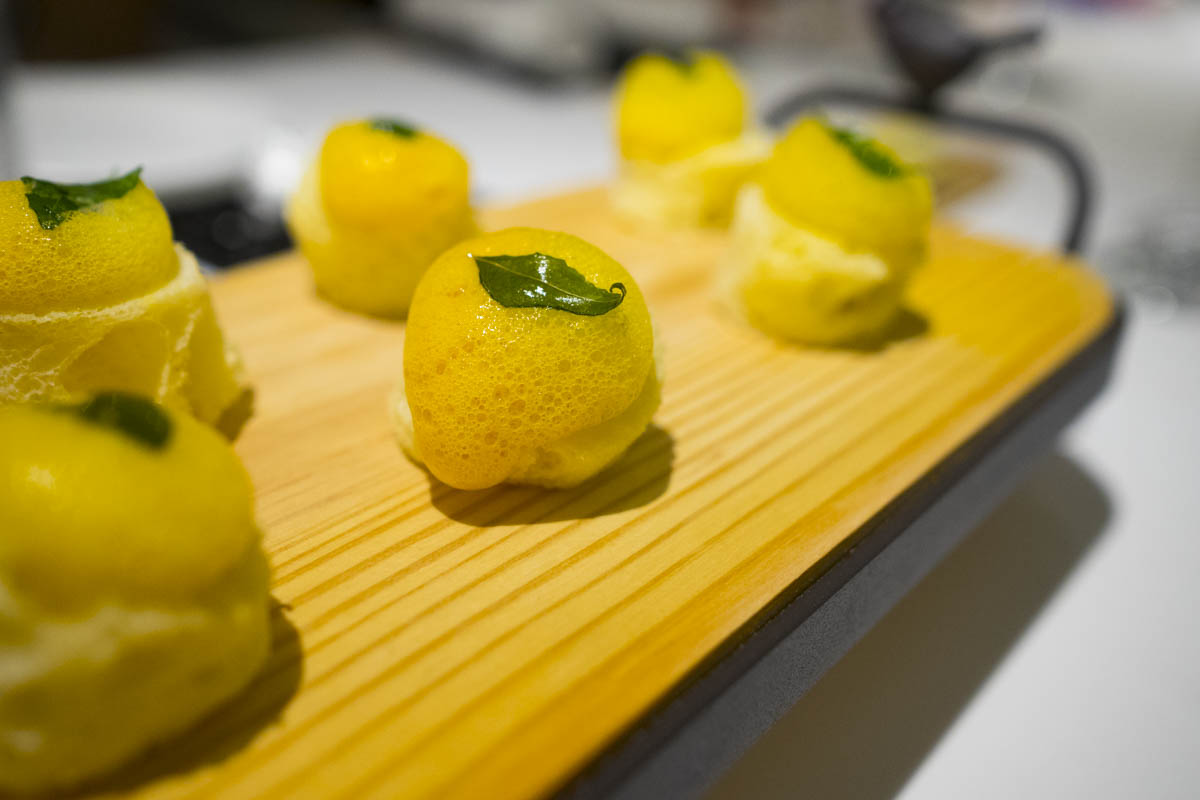 The "Idly Sambhar" mimics a common Indian lentil-based vegetable stew called sambhar, commonly served with small steamed cakes. Gaggan made a mini version with a light and airy idly sponge cake topped with sambhar foam.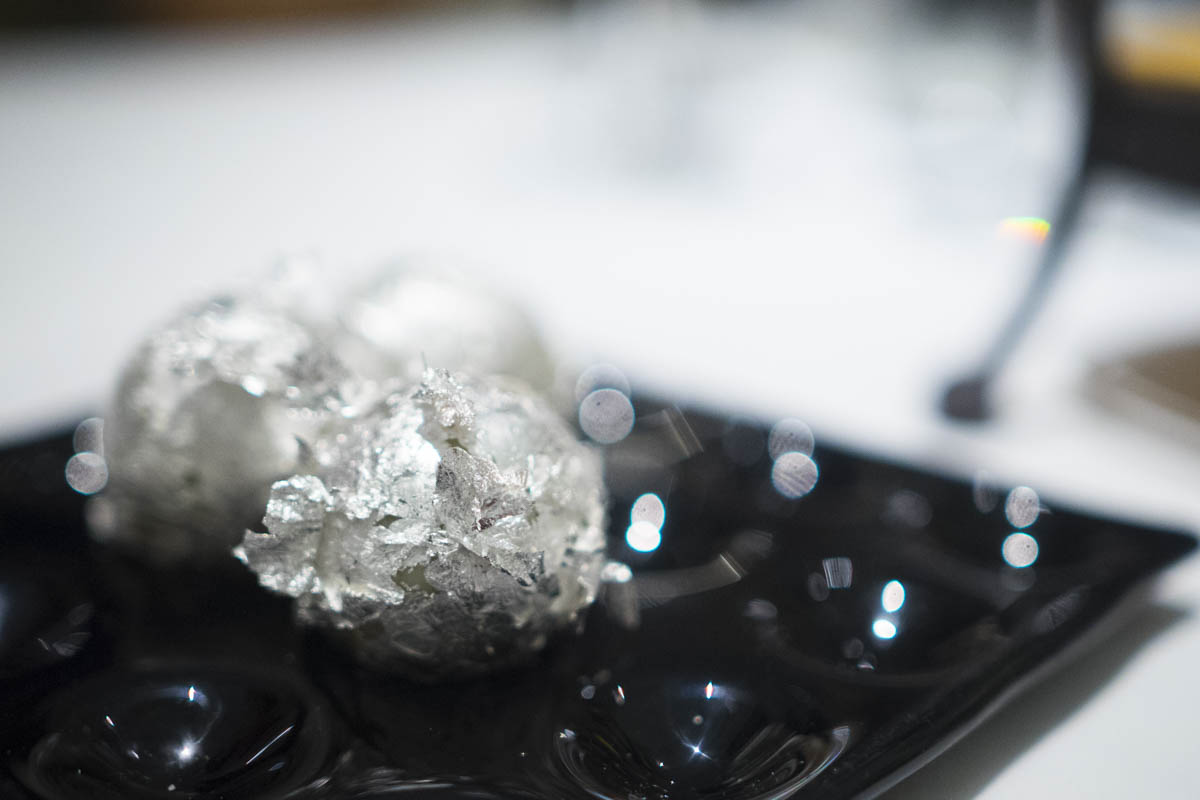 The "Aam Ka Panna," was almost too pretty to eat with its edible silver. I popped it into my mouth and was pleasantly surprised. I wasn't expecting the ball to burst in my mouth as I bit into the delicate white chocolate shell containing spiced raw mango juice!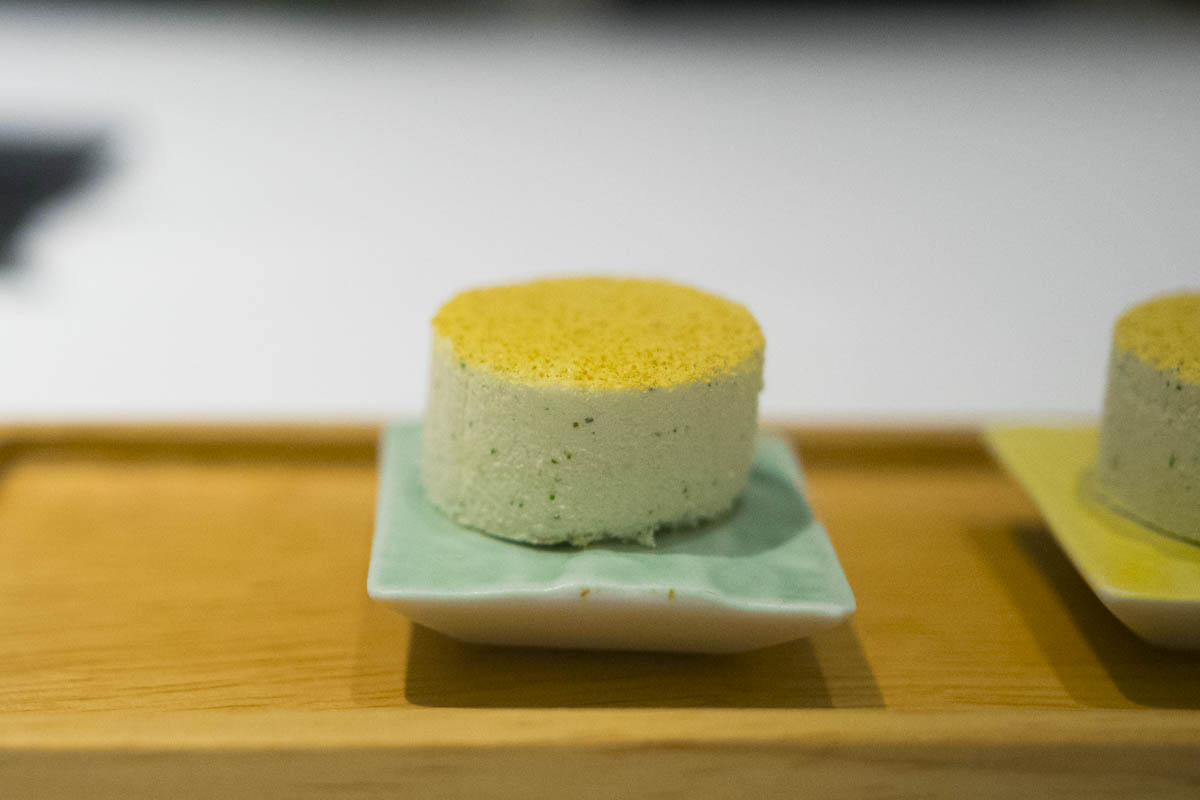 One of the most interesting appetizers was the "Uncooked Curry Cookie." I couldn't wrap my head around what it was made of, but it literally just melted on my tongue. It reminded me of curry-flavored polvorón, which is a type of Spanish shortbread that is known to be soft, crumbly, and powdery made of flour, sugar, milk, and nuts.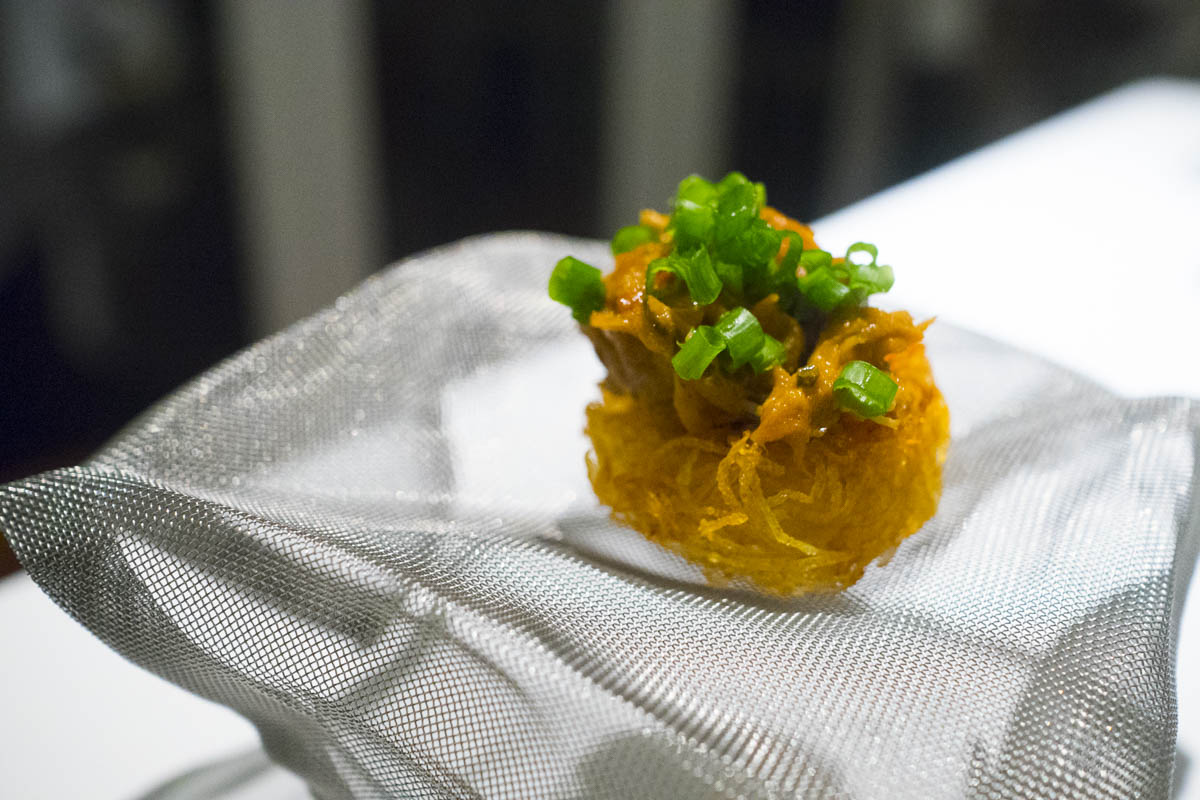 Next the "Pork Vindaloo." I'm always afraid to order vindaloo at Indian restaurants, just because it has a reputation for being spicy AF. This miniature sampler had the essence of a vindaloo made with Iberico pork marinated in wine and spices, atop a crispy nest of potato. Don't let the size fool you, this bite was bold and packed with flavor with just the right amount of heat.
The "Black Forest Gateau" lead into the finale of the intro, made with a crispy chocolate brownie slathered with chicken liver and topped with edible flowers.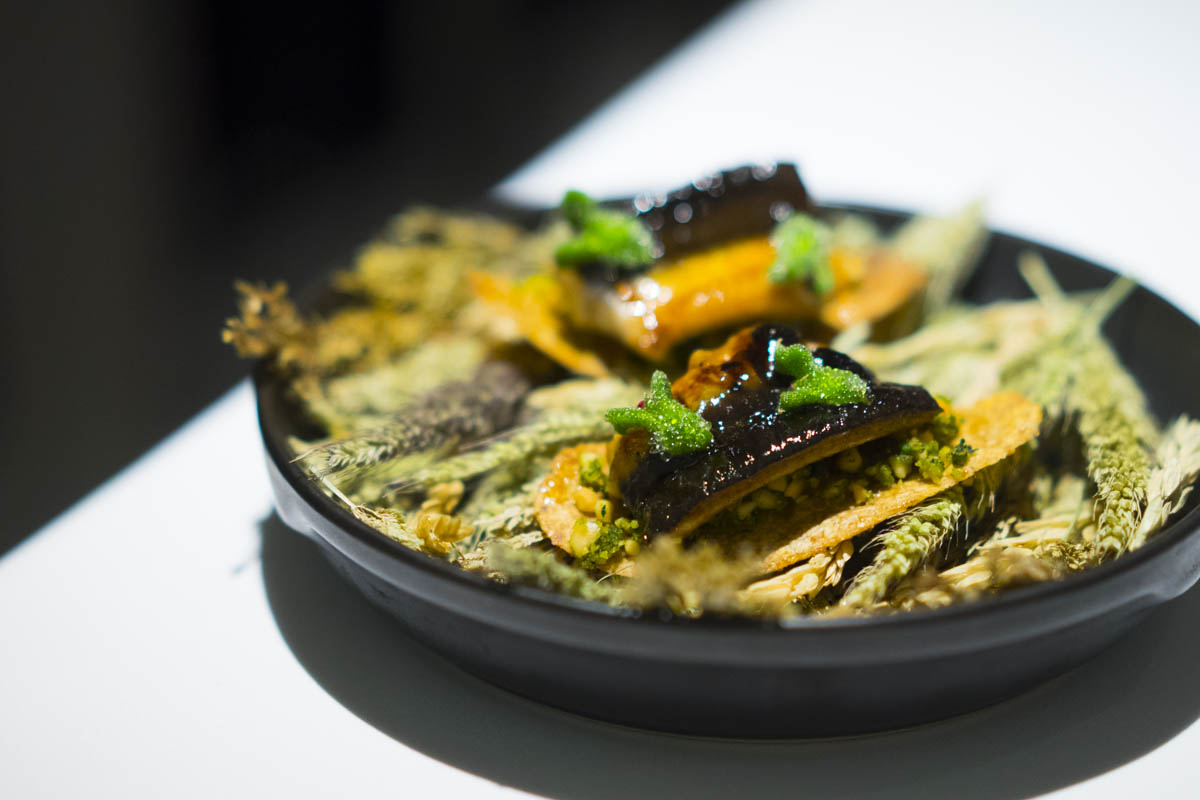 The prettiest of the bunch was the "Khakra Eel Sandwich," made with grilled Japanese eel and chutney on a crispy khakra cracker.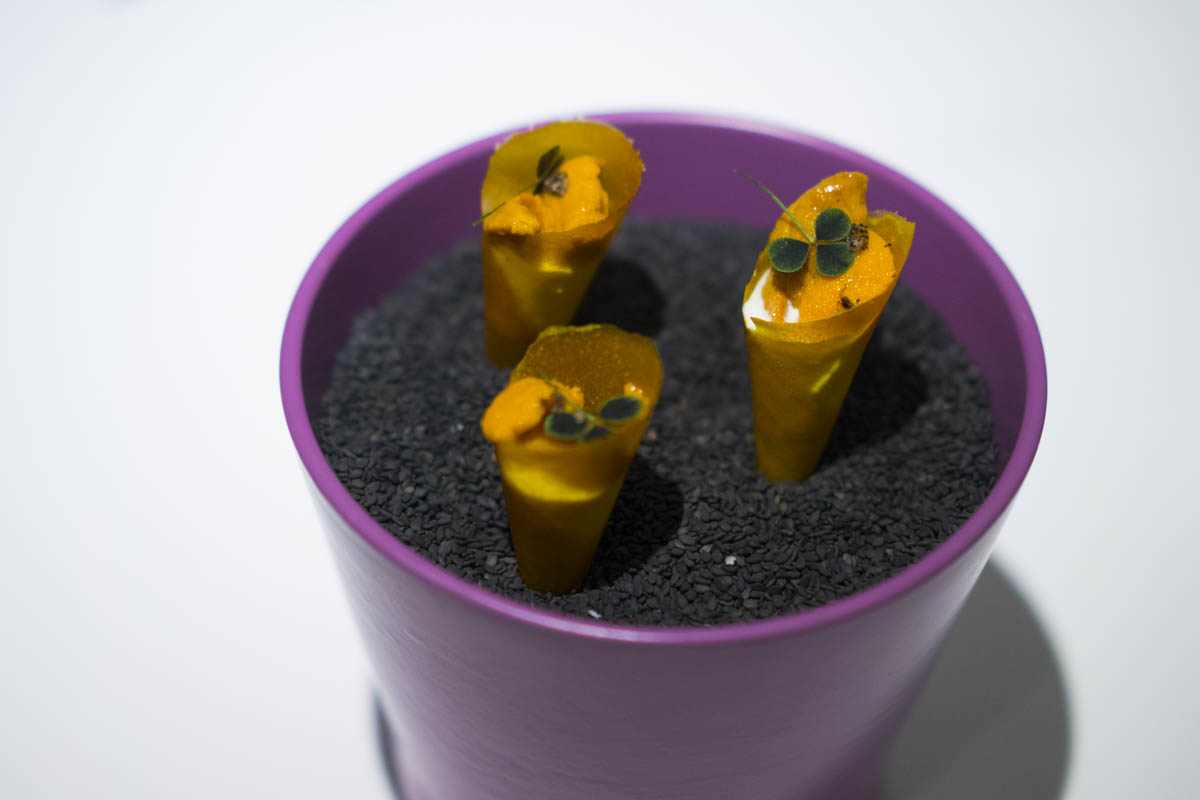 Uni-eed to try this "Mango Uni Sundae." Gaggan told us this was better than sex, and it was (no offense Eugene)! Who would have thought to pair uni with vanilla ice cream and stuff it in a cone made with dehydrated mango?
That was just the intro, here's when sh*t get's real…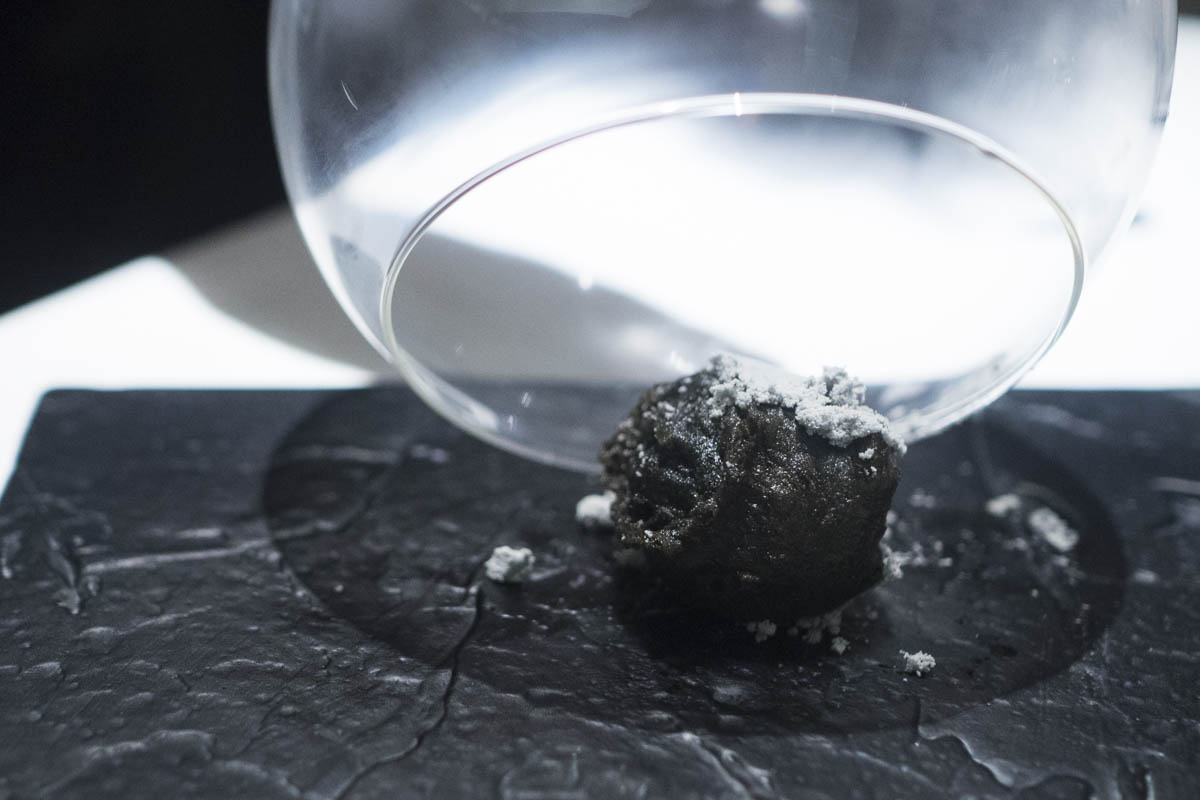 The first of the main courses was the "Charcoal," encased in a glass dome filled with thick-white smoke. The description on the menu read, "Be Surprised!! We won't tell you what it is." As soon as we started tearing into this mystery dish, Gaggan walked over to the table and asked if any of us had a clue as to what we were eating. Cheng Long from Netflix was the only person who guessed correctly! I'm not going to reveal his secret, but if you've eaten at Gaggan and you want to know, just holler at me.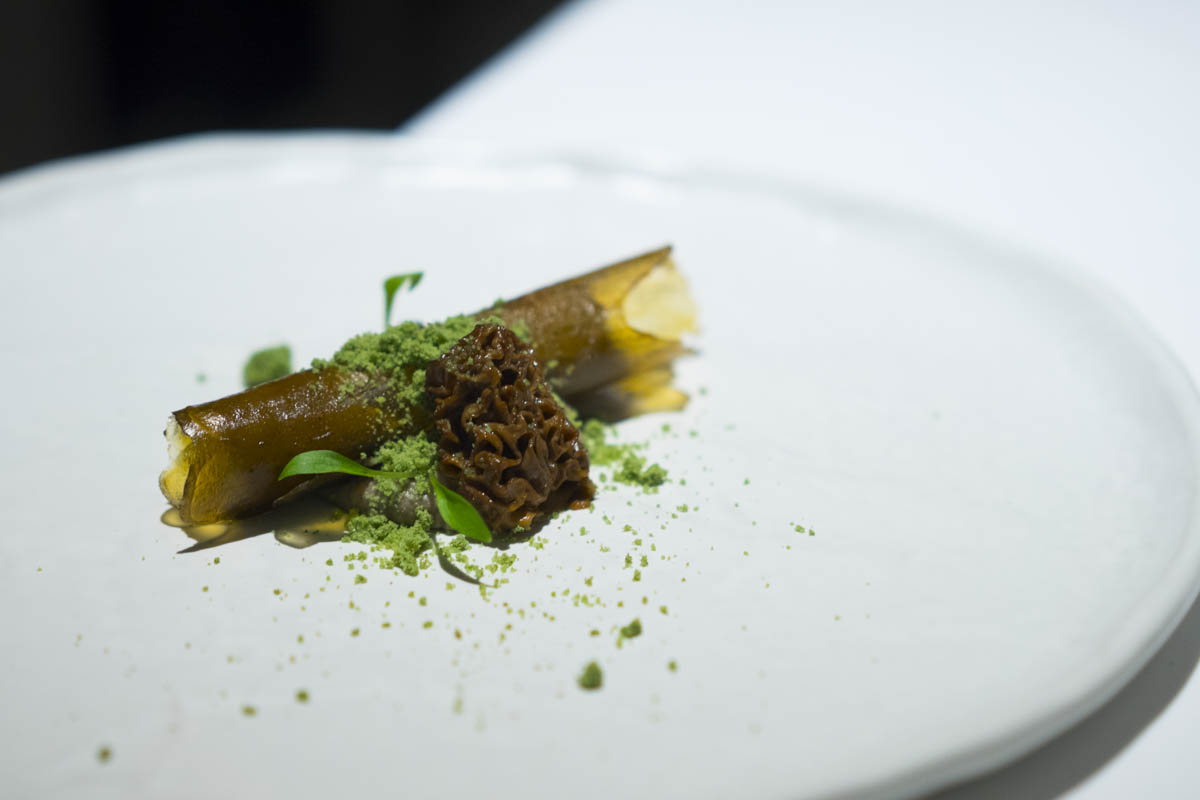 The "Magic Mushroom" was not a hallucinogenic, but did make me feel some type of way. Everything from the log, to the edible soil and garden, are made entirely of black and white truffles. The best way I can describe this dish is to compare it to a turnt up truffle cannoli. The truffle log was filled with an amazing truffle cream finished with morels and green chili powder.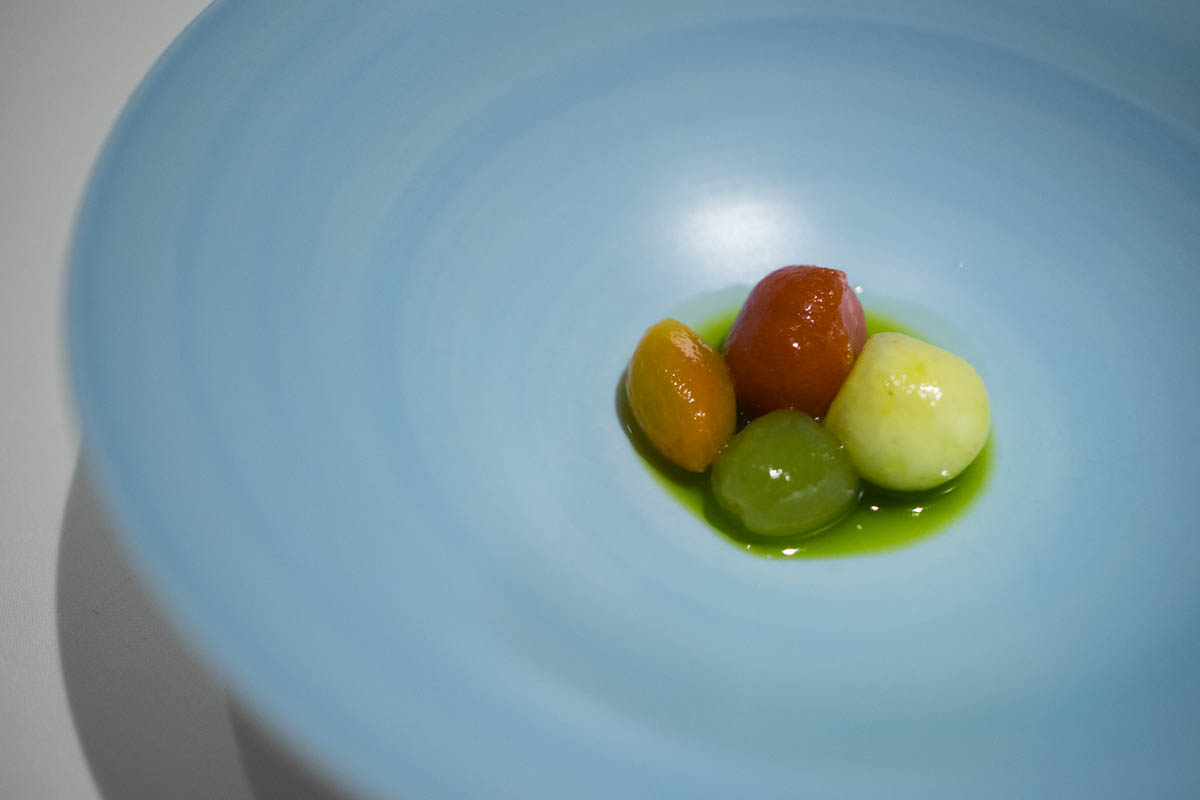 The "Red Matcha" was an ode to a Japanese tea ceremony.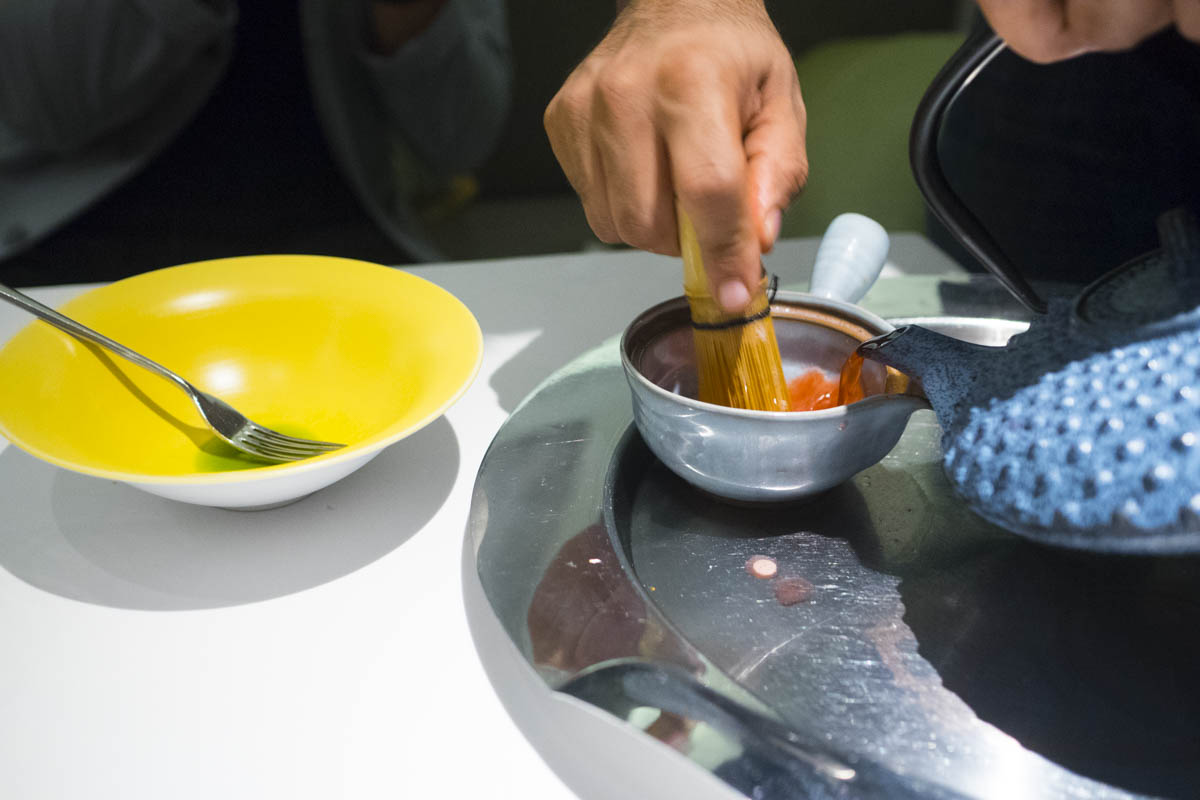 Gaggan prepared this dish by whisking dehydrated tomato powder with tomato shorba, then gently pouring it over the wagashi of tomatoes and fruits.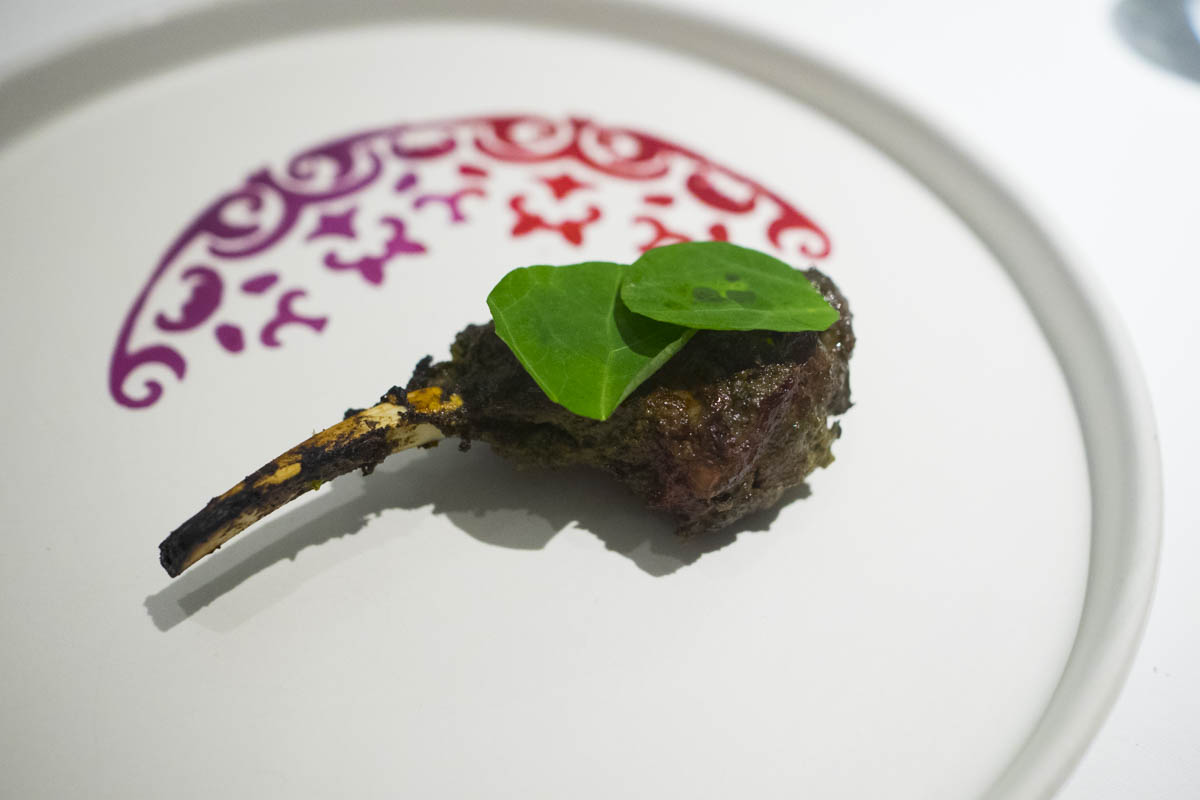 The "Rangoli" was one of the prettiest dishes I had ever seen. The pattern you see is a traditional Indian pattern called Rangoli made with sweet potato and beetroot purée. Next to it was a tender, succulent, finger lickin' good tandoori lamb chop. The chop was first sous-vide, then finished in the tandoor.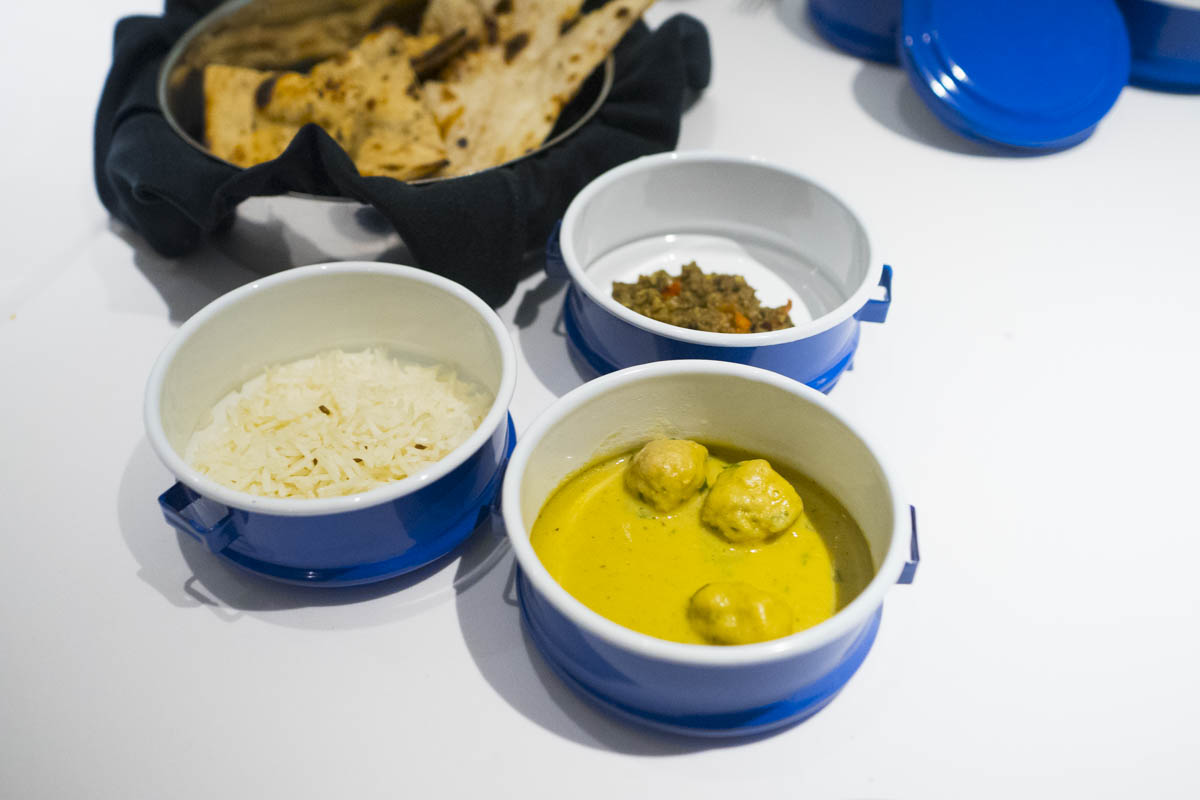 Curry up, "I Want My Curry !!!" The chicken kofta curry, minced lamb masala, and rice was presented in these dope triple decker tiffin tins! I wish my mom copped one of these when I was going to school! The minced lamb masala and kofta curry was bomb. I made sure to mop up every last drop with Gaggan's amazing naan.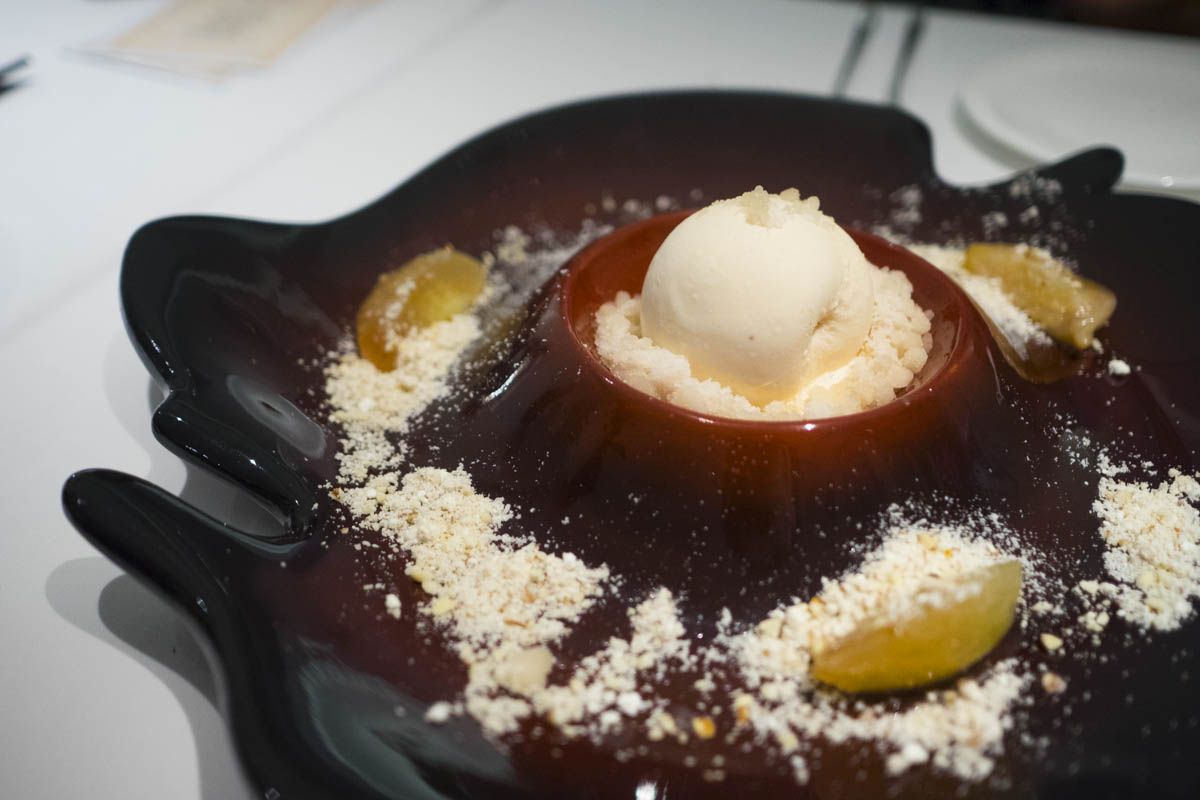 The "Peach Snowball" was a sharing dessert, made with Japanese summer peach, ginger snow, and peach melba ice chutney. I was pretty full at this point, but I'm pretty sure I made the biggest dent in that snowball.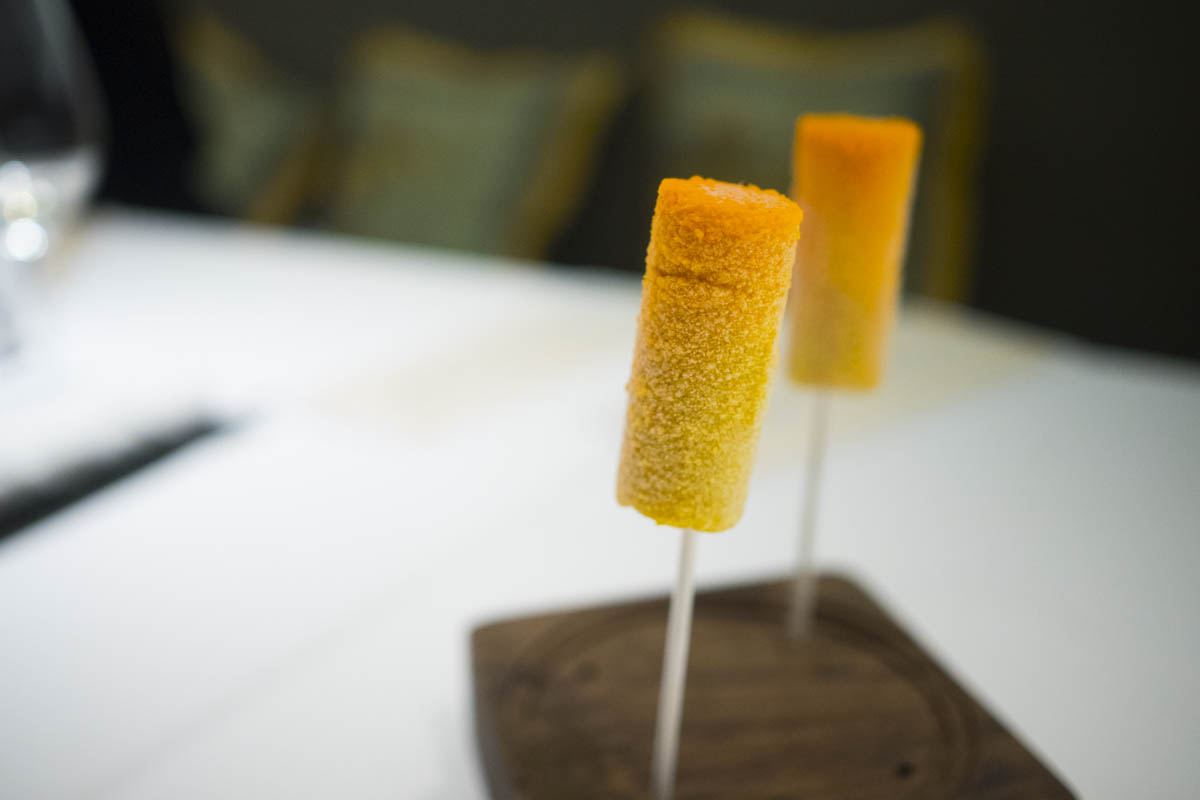 The "Mango Duet Lollipop" reminded me of Kulfi, an Indian dairy-based popsicles!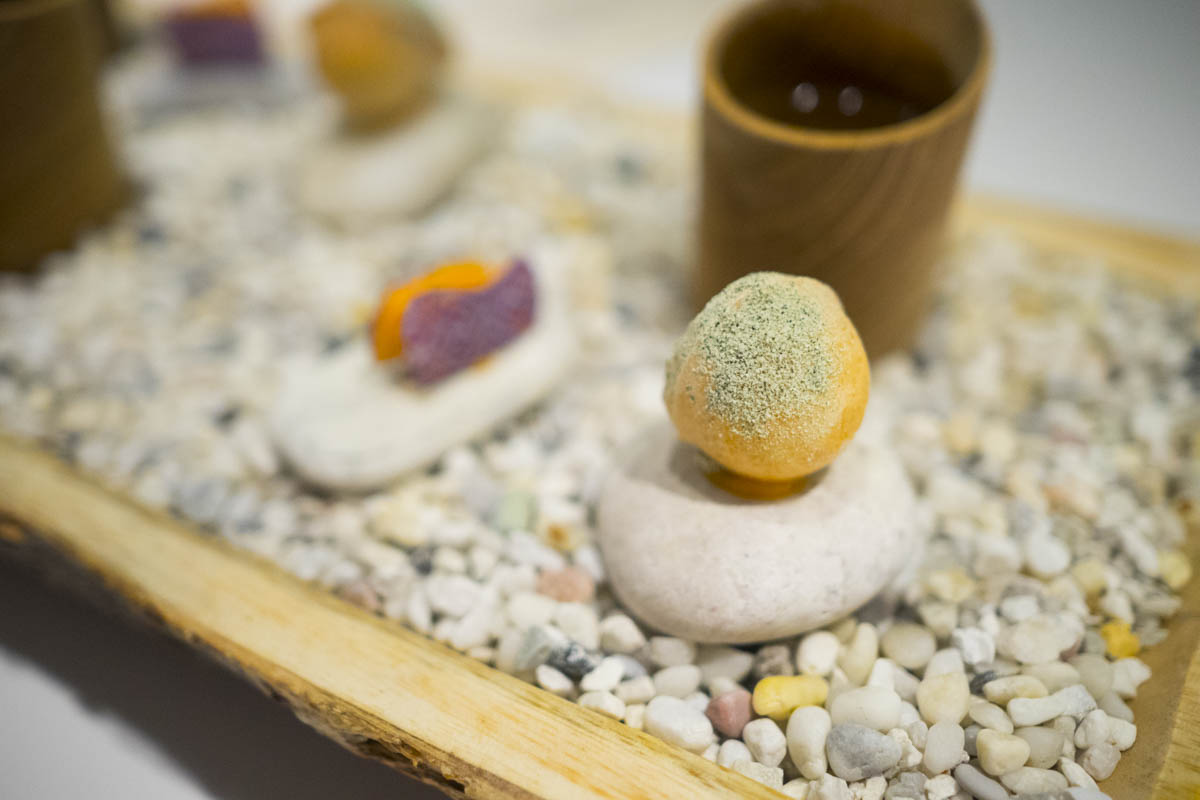 Last, but not least, the "Infusion of Sandalwood Earthy Roots." This was a trio of petit fours — a rice puff filled with rose cream, a gorgeous carrot meringue and a refreshing cup of sandalwood water.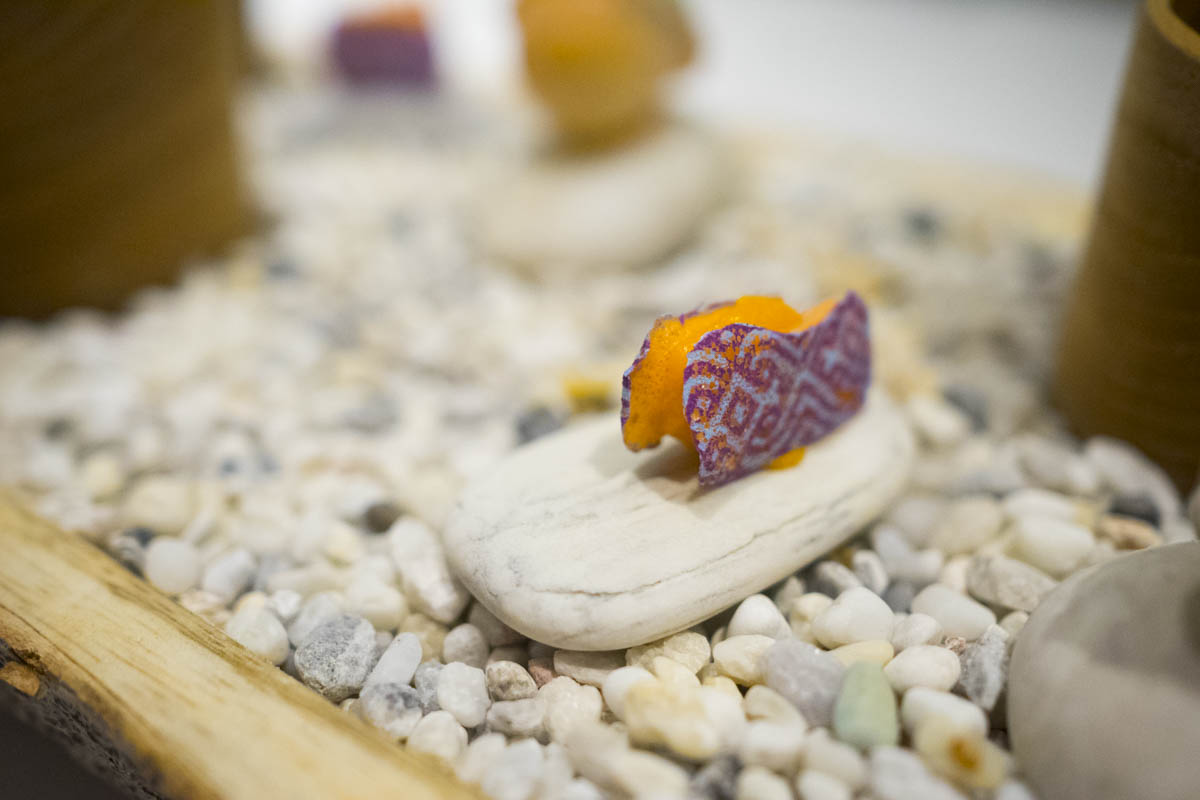 Look at how pretty this is!
Kitchen #BTS! Thank you Gaggan and Netflix for this unreal experience.

68/1 Soi Langsuan, Ploenchit Road, Lumpini, Bangkok 10330, Thailand
w: eatatgaggan.com
p: +66 2 652 1700
Asian, Bangkok, Thailand, Dinner, Indian