Where to Stay in Bali !!! Alila Villas Uluwatu Bali
1
The Lowdown
Hotel Name: Alila Villas Uluwatu Bali
Location: Uluwatu, Bali, Indonesia (please refer to the map below for details)
Accommodation Type: Luxury Villas
Published Price Per Night: $1070 USD to $4640 per night (depending on room)
Accessibility: Taxi or Car
Last Visit: July 2013

Ratings (out of 5)
Location: 4
Convenience: 3
Amenities: 5
Cleanliness: 5
Rooms: 5
Service: 5
Value: 3.5

Crayscale !!!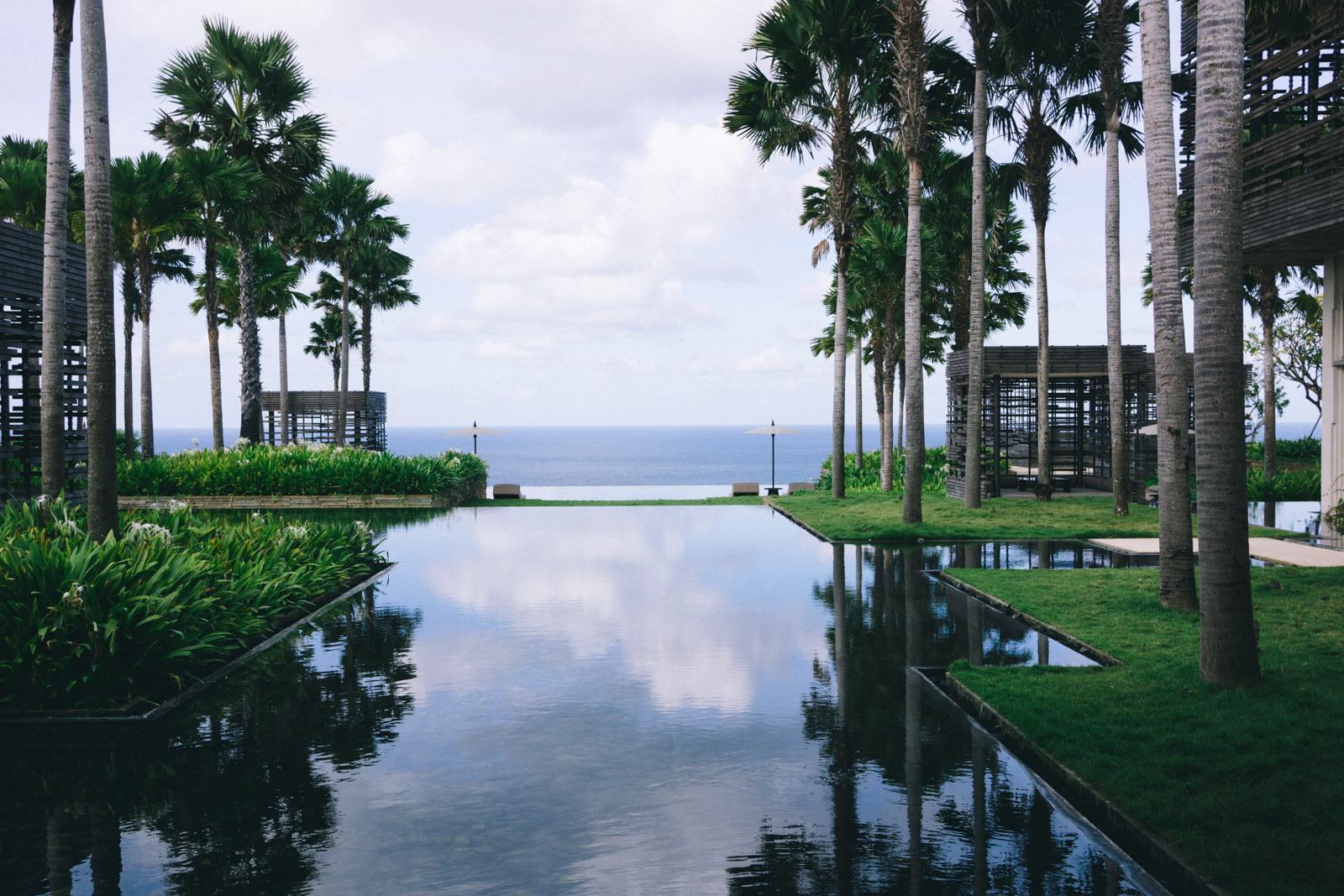 Alila Villas Uluwatu Bali
I LOVE BALI !!! One of the most memorable vacations I've ever had was in Bali, which probably has something to do with the mister and I tying the knot there. Choosing Bali for our destination wedding was a no-brainer. Ocean breezes, incredible sunsets, sandy beaches and perfect weather were our requirements for choosing the ideal destination. As I was hunting down wedding venues, I spotted this stunner of a resort perched on the southern tip of Bali over-looking the Indian Ocean, Alila Villas Uluwatu.
This amazing and breathtaking resort, Alila Villas is located way down south in Uluwatu about 20 minutes from Jimbaran, literally hidden in the middle of a jungle and far far away from Bali's metropolitan area. Winning an infinite number of awards, Alila is kind of a big deal and stands out in terms of mind blowing architecture, on-point service, killer ocean views, and overall creating UNRILL and unforgettable experiences. I am honestly not the type of person who can justify blowing a ton of cash on fancy accommodations, but it was our wedding and well worth it. Here's why!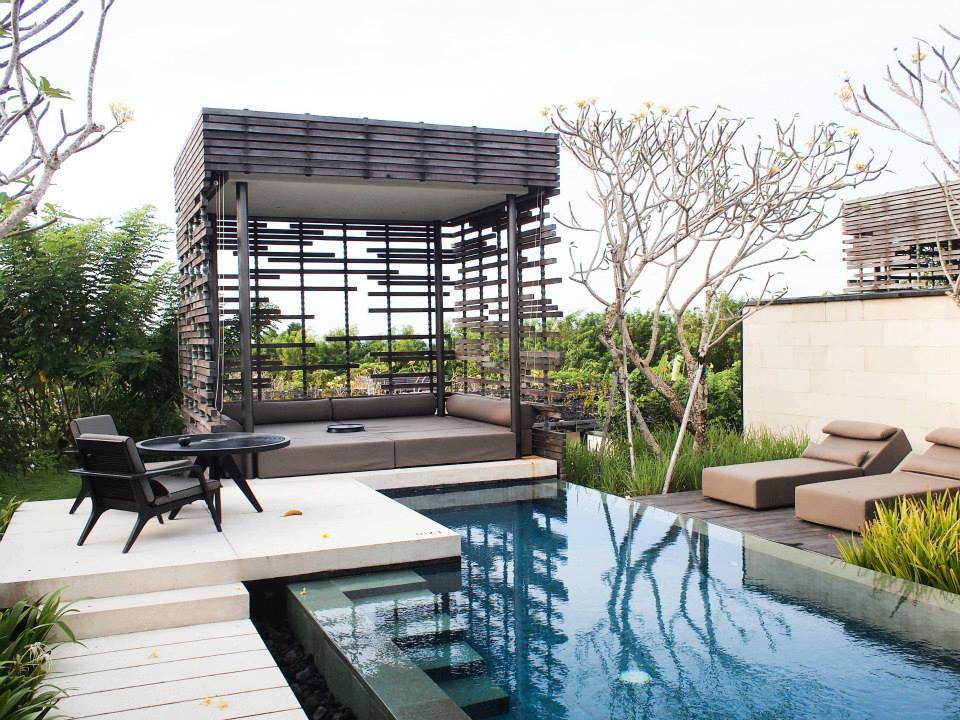 The Villa
We stayed in a massive One-Bedroom Villa inclusive of a private pool & cabana, gigantic plush king size bed, indoor & outdoor dining areas, an indoor & outdoor shower, Jacuzzi bathtub, his & her vanity bathroom, with the entire villa lined with fresh lemongrass to repel mosquitoes. We even had a personal host (if you want to be un-P.C., a butler) who was only a phone call away. He was extremely helpful during our stay and even assisted on our wedding day.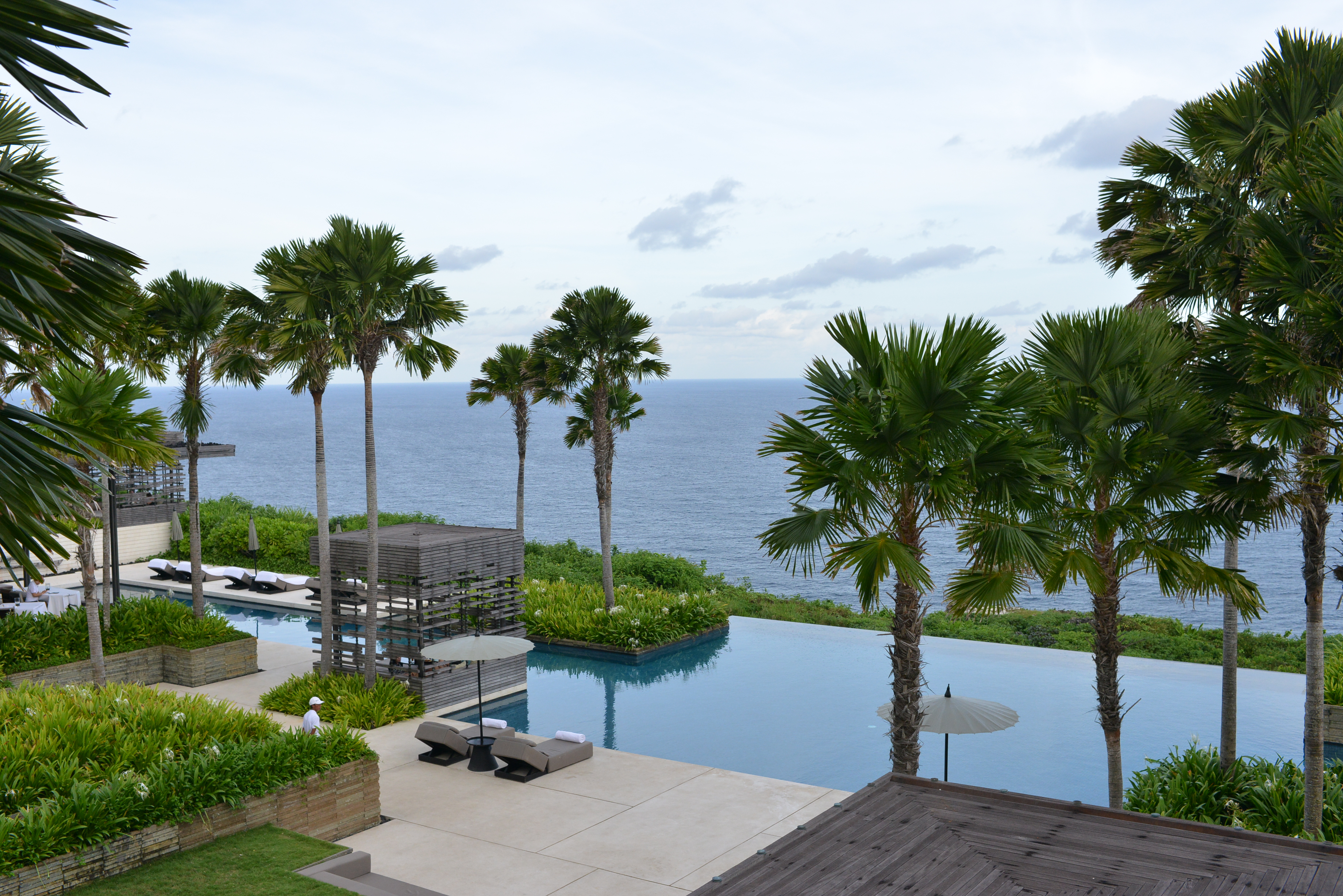 Amenities / Services
If we weren't relaxing and taking in our surroundings, there were plenty of activities to keep us entertained including yoga & fitness classes at the Yoga Pavilion, a surreal 50 meter infinity pool overlooking the ocean, getting pampered at the spa, a library, vertical hike along the cliff leading to the beach and an on-site buggie service that drives you around the property.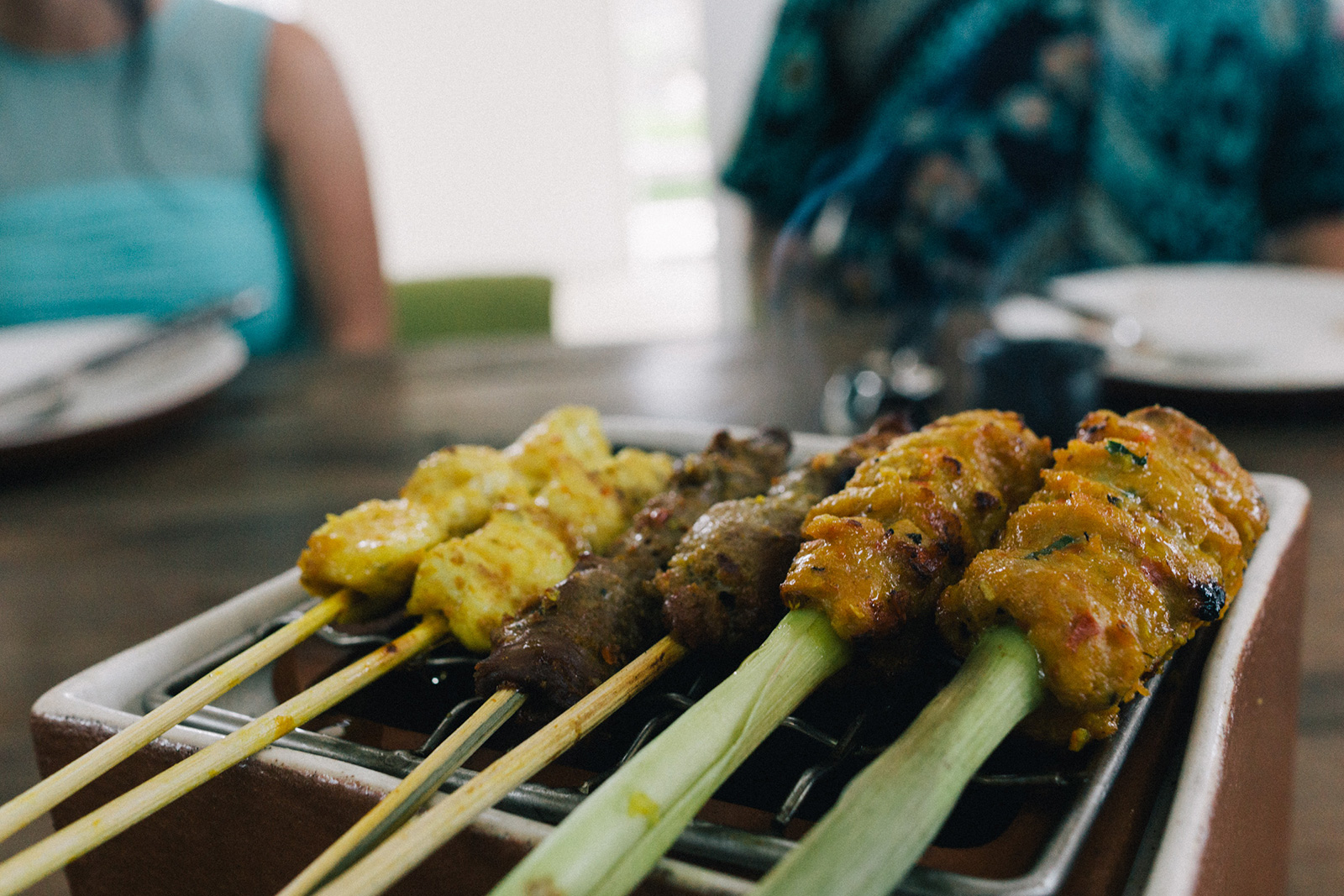 Food
The only thing Alila lacked was food selection. Being HUGE on food, two restaurants just weren't enough for me. They were both delicious, but I ate my way through the entire resort within the first day. The two main dining options on the property were CIRE Room and The Warung.
CIRE Room focuses on contemporary Western fine dining prepared with regional produce open bright and early for breakfast starting at 6:30 am and open until 11 pm. I absolutely loved having breakfast outside taking in that view. The dinner menu had a huge fresh seafood selection and juicy succulent protein dishes as well.
The Warung takes a more traditional approach offering legit Balinese food open from 11 am to 11 pm. Room service is also available. I ordered a breakfast spread on my wedding day, and it was CRAY CRAY !!!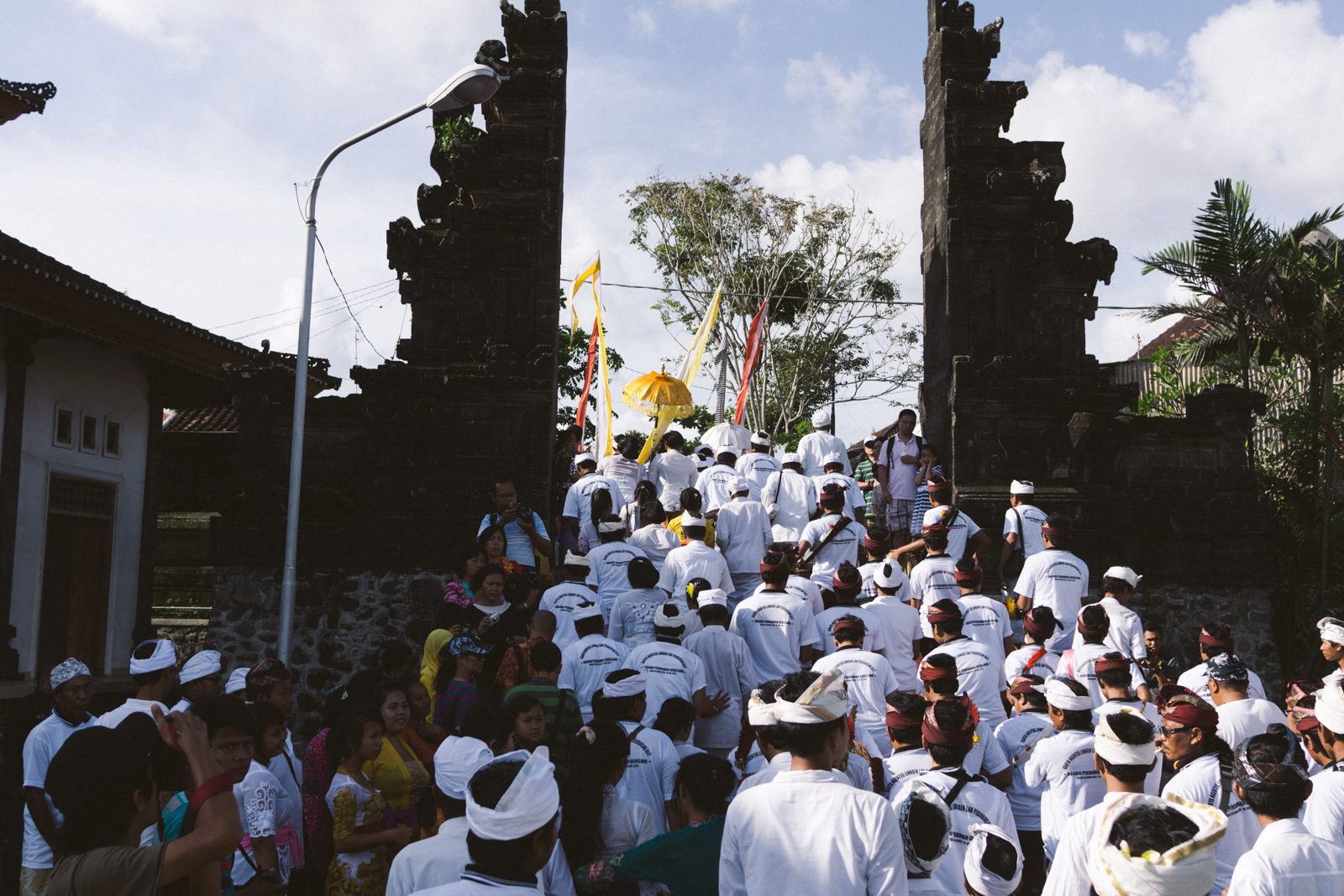 Activities in the Area
Jimbaran: located about 20 minutes away from Alila is Jimbaran. Enjoy a barbecue seafood dinner (on the touristy side of things) on the beach while watching the beautiful sunset!
Kuta/Seminyak: If you're looking for a little action – shopping, wining, dining and partying in Kuta/Seminyak is a 35 minute drive away.
Uluwatu Temple: one of the island's most beautiful Balinese sea temples happens to be just a few minutes away.
Beaches: Get your surf on at Suluban or Bingin Beach! The waves at Uluwatu's beaches can get pretty intense! If you're not into surfing, enjoy other water sports or soak up the sun!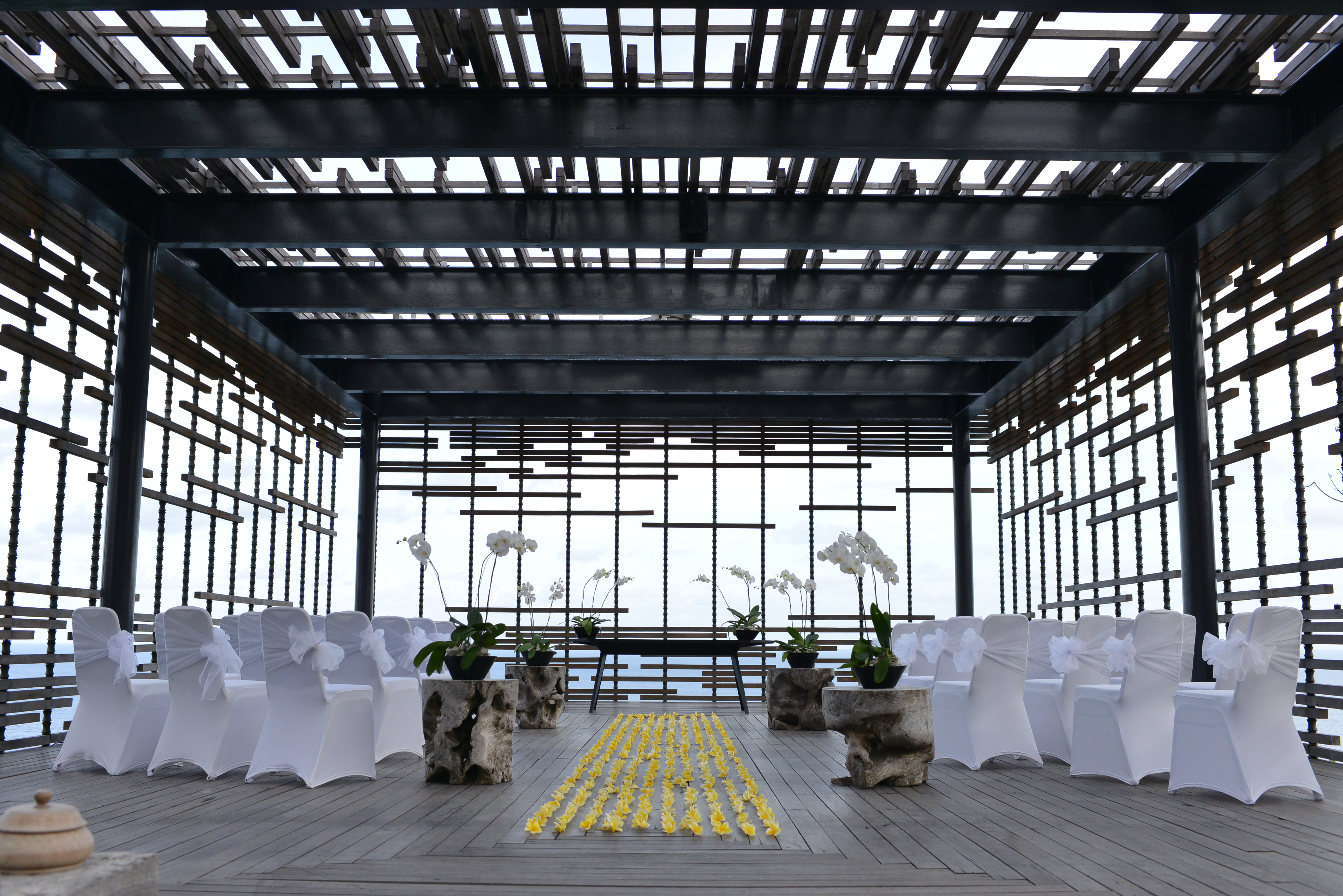 Pros
• Beautiful architecture and design: Amazing place to relax with incredibly serene and surreal surroundings
• Secluded yet still close to civilization: Right above the Indian Ocean and fairly close to Jimbaran (20 minutes), Seminyak and Kuta (35 minutes)
• Peaceful and extremely relaxing
• Service: Friendly, helpful and timely service. I've never experienced service quite like Alila's. From the moment I stepped into the hotel and until I left. The staff even knew my name without me having to tell them.
• Best of the best: Everything you'll find at Alila is the best of the best, you're paying top dolla for this place, so everything from the Pellegrino mineral water to luxurious Ploh linen sheets you sleep in will be mad bougie.
Cons
• A little too secluded: Alila is really far from some of Bali's attractions (50 minutes from airport, 1.5 hours from Ubud, just over an hour to Tannah Lot Temple)
• Transportation: there is no public transportation to and from Alila. The only way to really get there is by taxi or private driver. Taxi's are rare, but Alila can help arrange one for you. Remember to haggle though and ask the staff at Alila about what the going rate is. Chauffeur services can also be arranged Alila, however it's pretty expensive. You can easily find a personal driver for about $100 USD per day.
• Lack of Restaurant Choices: there are only two restaurants on the resort and both are pricey. Closest restaurants are about 15 minutes away from the resort, but you have to find a way to get there first.
• Alila is super quiet which can be good or bad depending on what you're looking for. If you're about that life, looking to party and get rowdy, Alila probably isn't your best choice.
• Perfect for honeymooners or couples.
Awards
International Architecture Award, Royal Institute of British Architects Award, Urban Land Institute Awards For Excellence in Asia Pacific, Asia Spa Awards – Eco Spa of the Year, Conde Nast Traveler Award, CNN Go 28 of the Most Relaxing Spas in Asia, International Traveller's 100 Best Hotels and Resorts in the World, Best Hospitality Design Hotel

View Larger Map
Jl Belimbing Sari Banjar Tambiyak, Desa Pecatu, Bali
80364, Indonesia
p: +62-361-8482166
w: alilahotels.com‎
Bali, Indonesia, Bali, Indonesia, Balinese, Hotels