Amsterdam Cray !!! Best Dutch Apple Pie at Winkel
1
The Lowdown
Restaurant Name: Café Winkel 43
Cuisine: Dutch
Average Price per Person: €5 to 10 EUR or $7 to 14 USD
Location: Amsterdam (please refer to the map below for details)
Recommendations: Apple Pie, Bitterballen and Mint Tea

Ratings (out of 5)
Taste: 4
Creativity/Authenticity: 4
Atmosphere: 4
Service: 2.5
Bang for Buck: 3.5

Crayscale !!!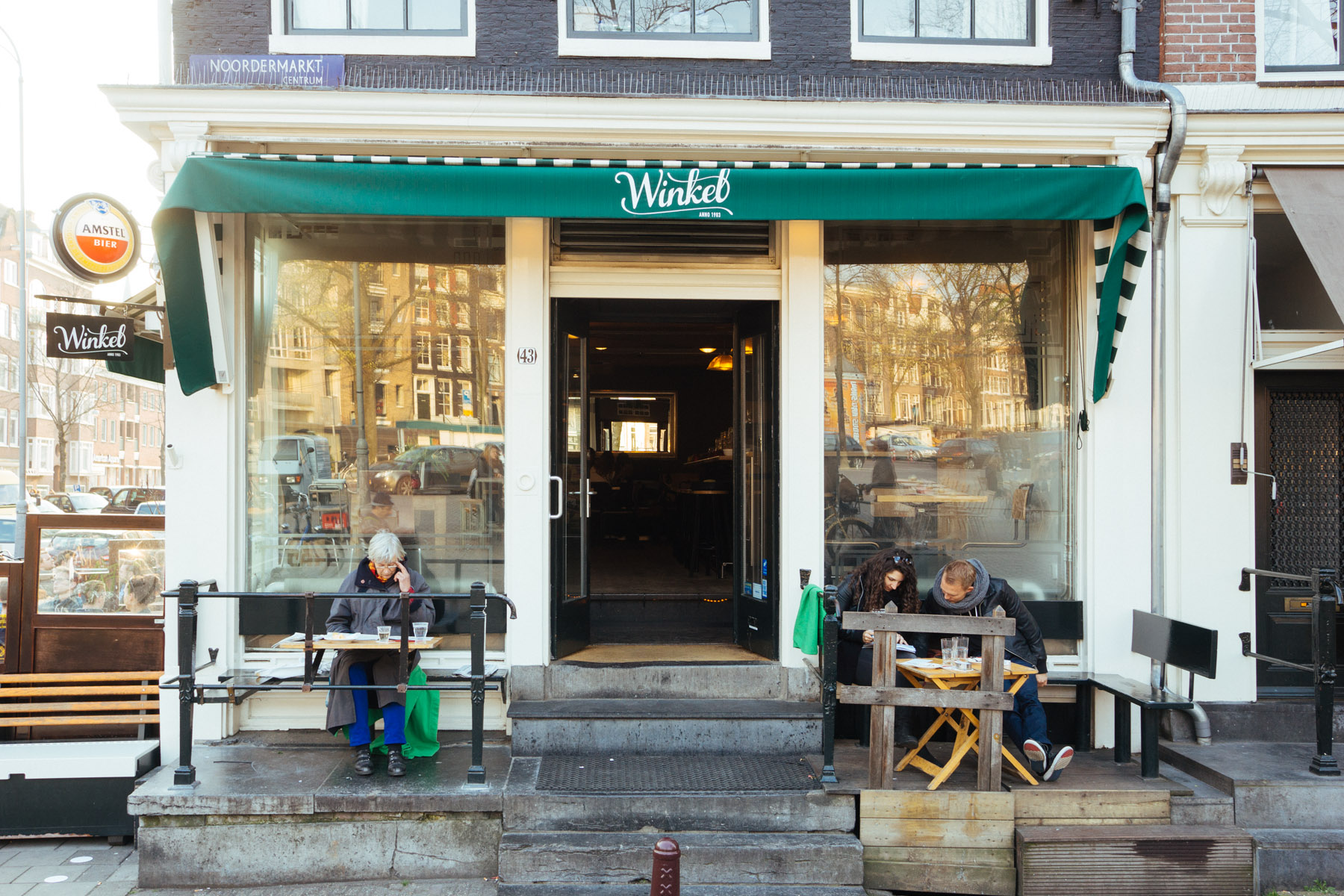 Ask any local in Amsterdam where to find the best Dutch apple pie and chances are, they're reppin' #TeamWinkel. Cafe Winkel 43 is located in Westerstraat near the Lapjesmarkt (a market selling furniture and second hand clothes) open on Mondays and the Boerenmarkt farmer's market open Saturdays. Occupying a charming old Dutch house on the corner of Noordermarkt, the cafe is surrounded by outdoor seating that wraps around the cafe and an open terrace across the street where people love to hang out in the summer heat or sunny winter days.
Winkel serves breakfast, lunch, dinner, snacks and desserts open everyday super early and close late. Winkel has been kicking around since 1983 and has become the go-to spot for legit apple pie in Amsterdam always packed with both locals and tourists. Their apple pie is bomb. It's seriously triple the size of any apple pie I've ever had. Winkel's apple pie is essentially a deep dish pizza apple pie. Filled with huge chunks of sweet tender baked apples wrapped in a crispy buttery crust finished with a fat load of freshly whipped cream. Order a side of fresh mint tea, now that's effing LEKKER.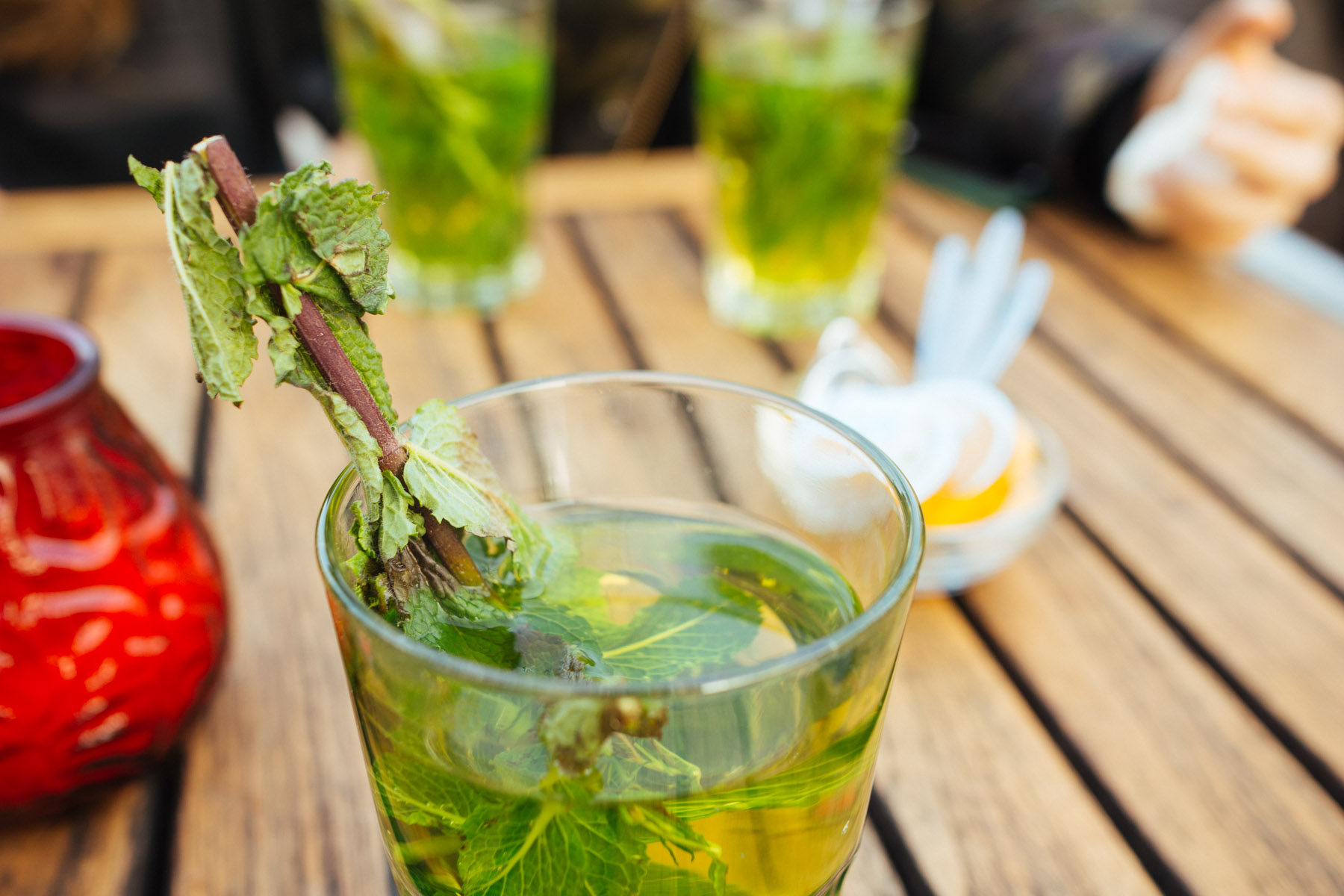 Extremely refreshing fresh mint tea!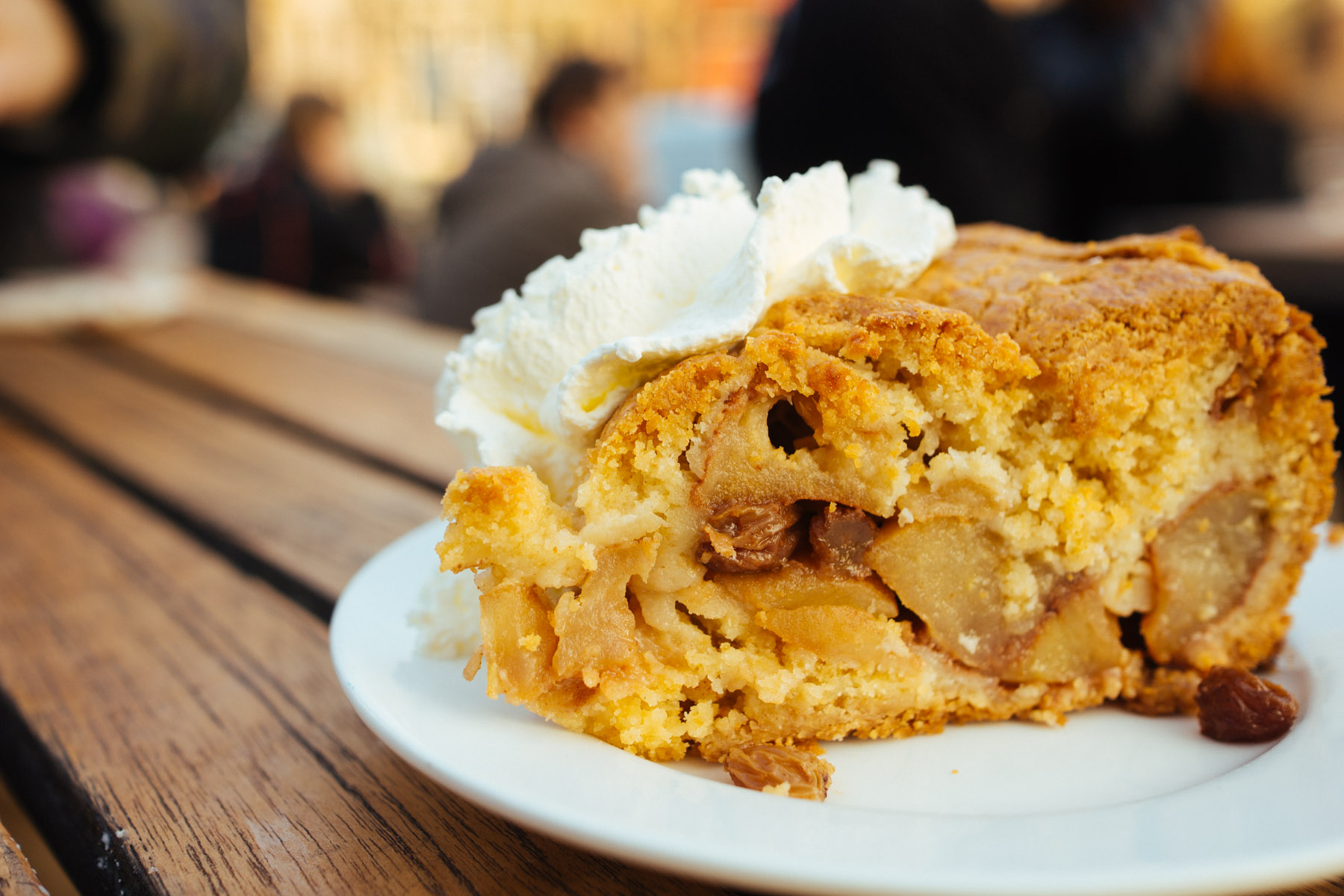 The notorious apple pie!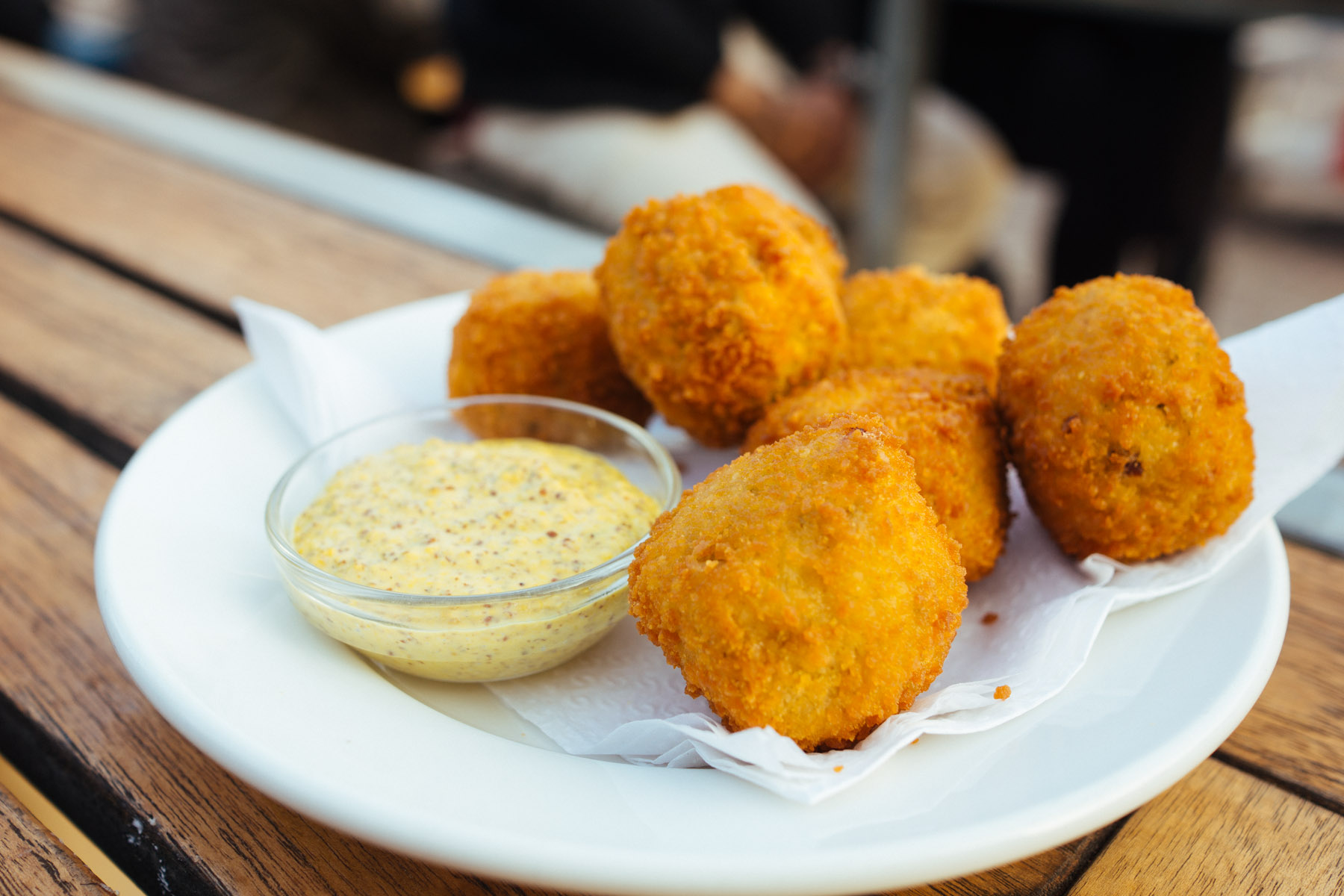 Another must eat in Amsterdam – Bitterballen!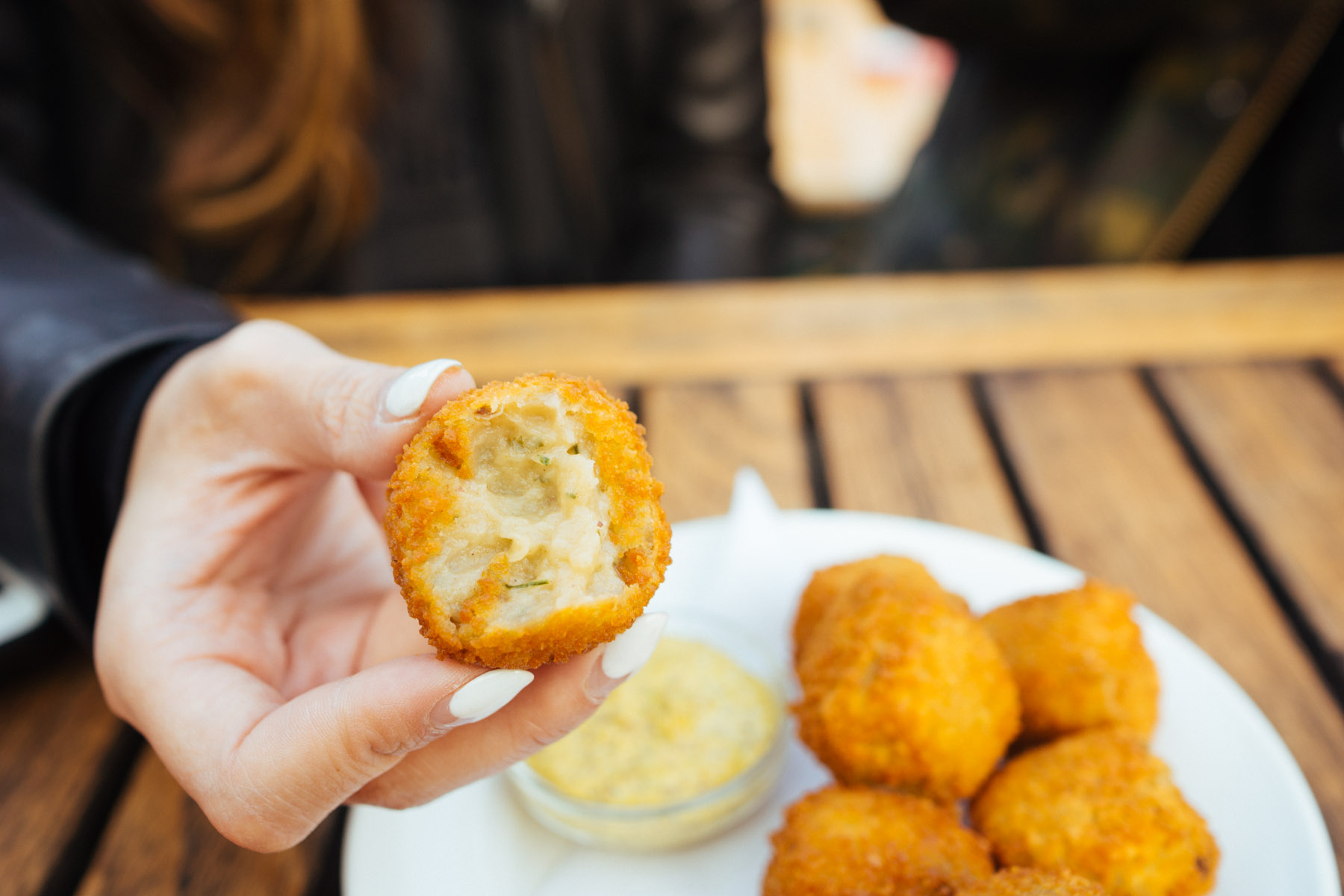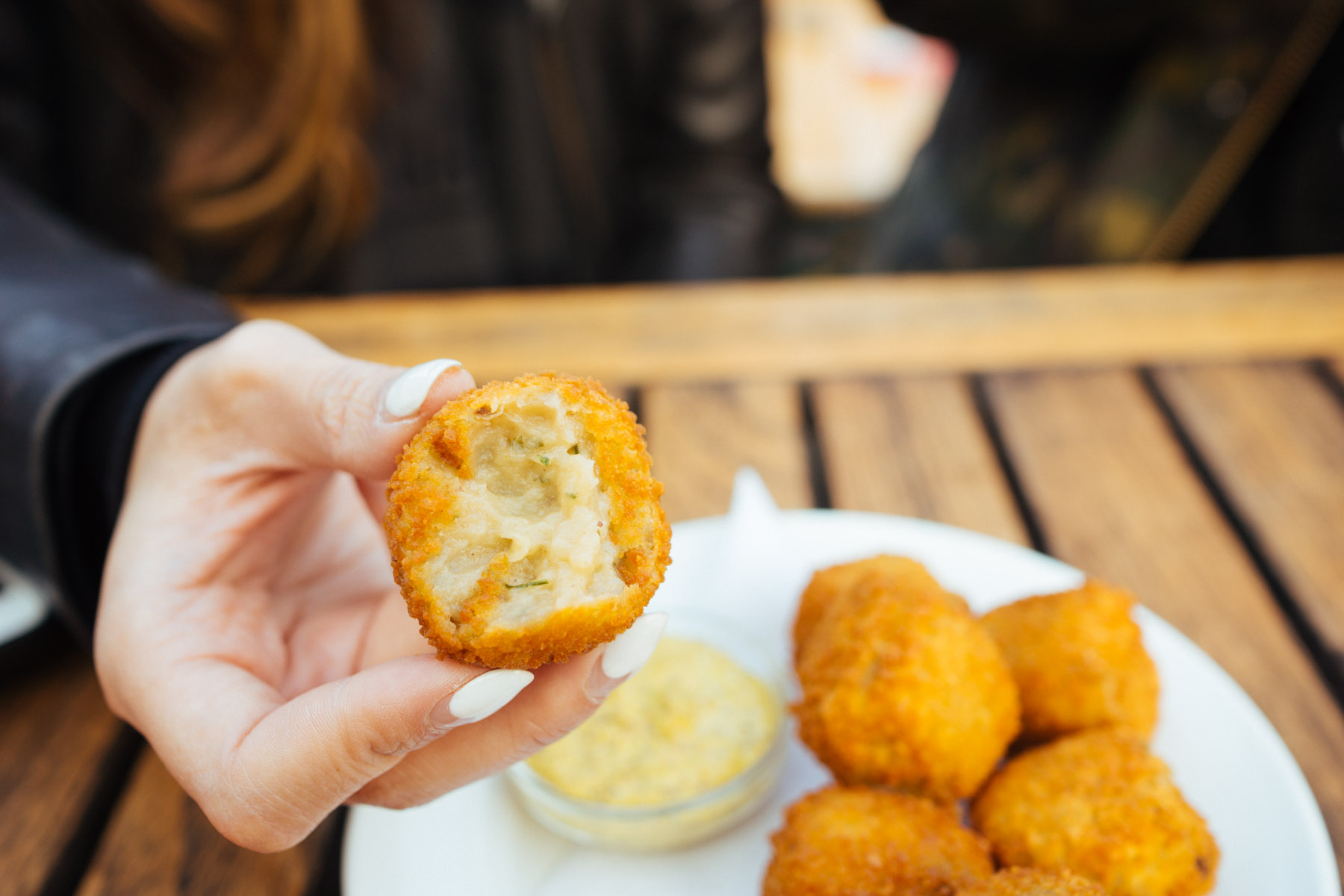 Bitterballen are similar to croquettes but with a meat based ragu-like filling.

Noordermarkt 43, 1015 NA Amsterdam, Netherlands
w: winkel43.nl
p: +31 20 623 0223
American, Amsterdam, Netherlands, Brunch, Canadian, Dessert, Dinner, Dutch, European, Lunch, North American