A 2016 Olympics Guide to Restaurants / Where to Eat in Rio de Janeiro, Brazil
The 2016 Summer Olympics is coming up quick! While some are foregoing the opportunity due to some scary things going on, I've already received a few emails asking about eating in Rio. My husband and I had the opportunity of a lifetime and travelled to Brazil for the 2014 FIFA World Cup with Visa. We spent just over two weeks in São Paulo, Recife and Rio de Janeiro. We tried to take in and eat as much as we could within two weeks. We had a lot of hit or miss experiences. Food in Brazil ain't cheap, which is why we wanted to create a guide to some of our favorite restaurants in the city. I listed the restaurants from my FAV to least fav. Hope this helps!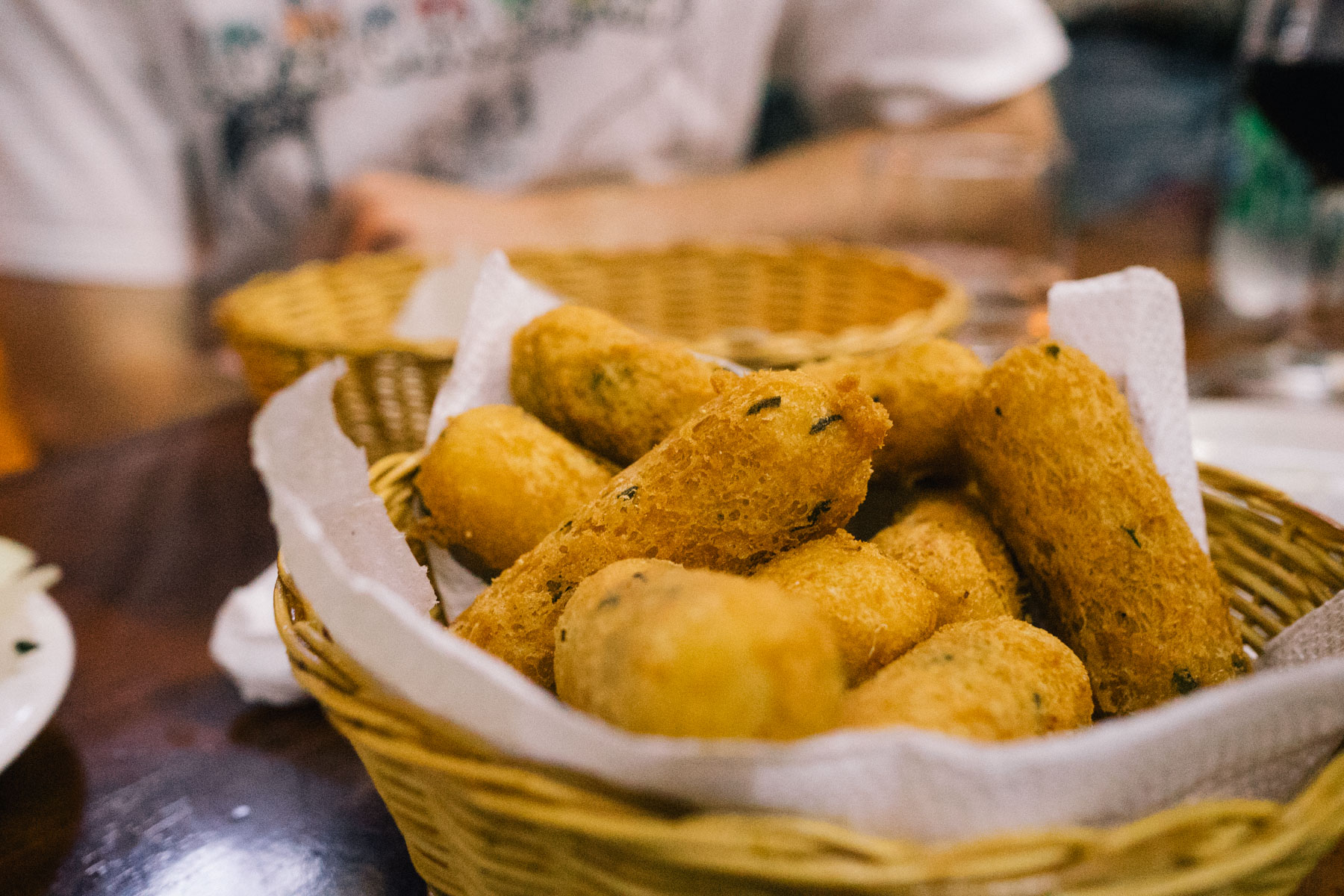 Adega Pérola
Hidden towards the back of Rio de Janeiro's Copacabana district and away from the tourist-packed streets is a little Portuguese tapas gem called Adega Pérola. Founded in 1957, Adega Pérola occupies a tiny boteco with just a handful of tables. A massive glass deli-style counter stretches from the entrance to the back of the restaurant taking up most of the space. Fried appetizers, cooked meats and a huge selection of beer, wine and cachaças (Brazilian sugar cane spirits) are a must as well. Make sure you try their best sellers – rollmops (pickled herring), sardinha (sardines), pérolas do mar (mixed marinated seafood), polvo vinagrete (octopus), pérolas de alho (marinated garlic), and beringela temperada (eggplant).
Rua Siqueira Campos, 138 – Copacabana
Rio de Janeiro – RJ
22031-010, Brazil
p: +55 21 2255-9425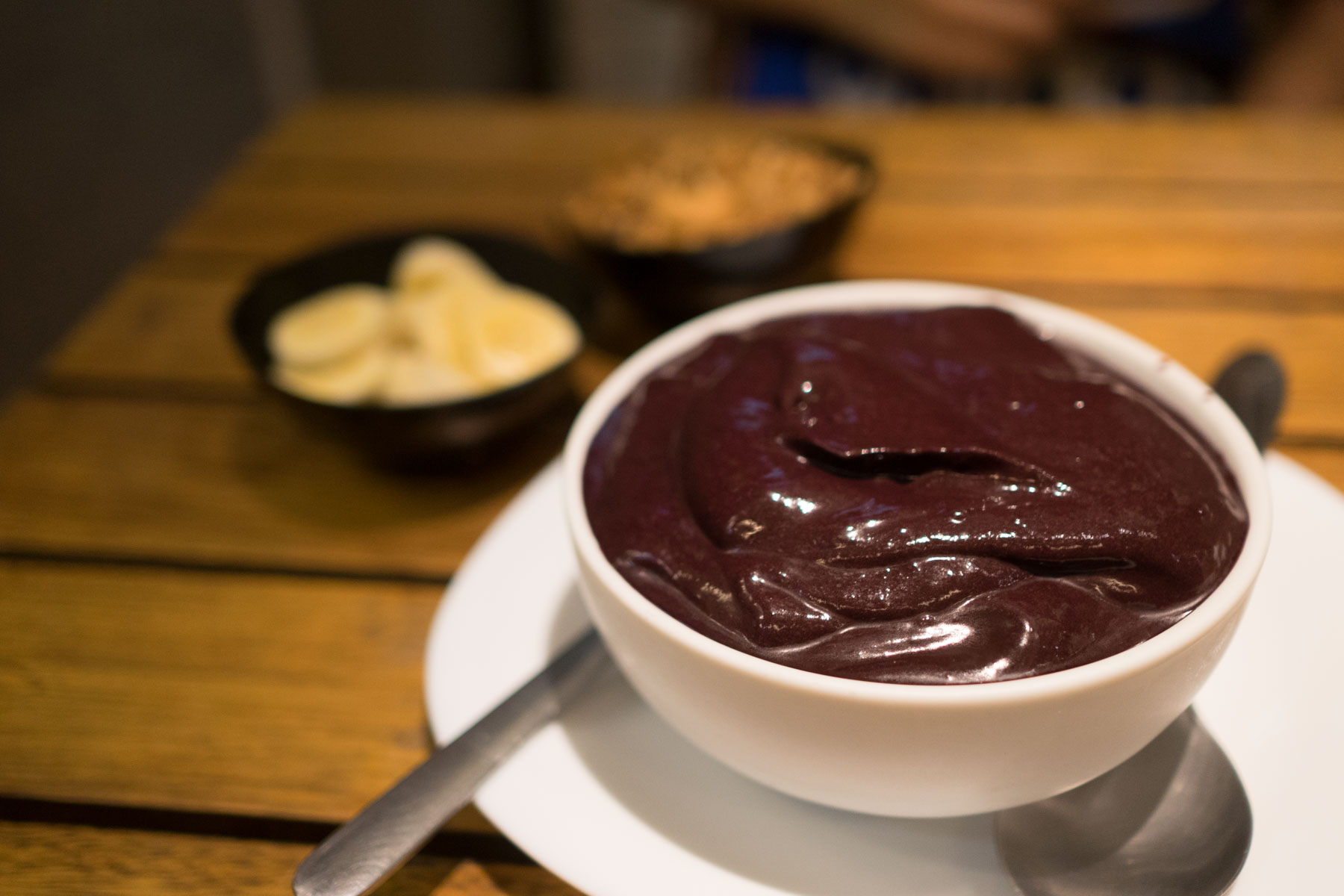 Amazônia Soul
Amazônia Soul claims to have the best açaí in the world, and it could possibly be. It serves açaí sourced from the Belém Islands, an area in Brazil recognized for having the world's best source. The medium bowl was pretty big filled with a mountain of pure açaí goodness. Additional toppings can be ordered on the side including sliced bananas, crunchy granola, fresh strawberries, and tapioca flour. Of all the açaí we ate, and we ate a ton, Amazônia Soul was our favorite!
R. Teixeira de Melo, 37 – Ipanema
Rio de Janeiro – RJ
22410-010, Brazil
p: +55 21 2523-0270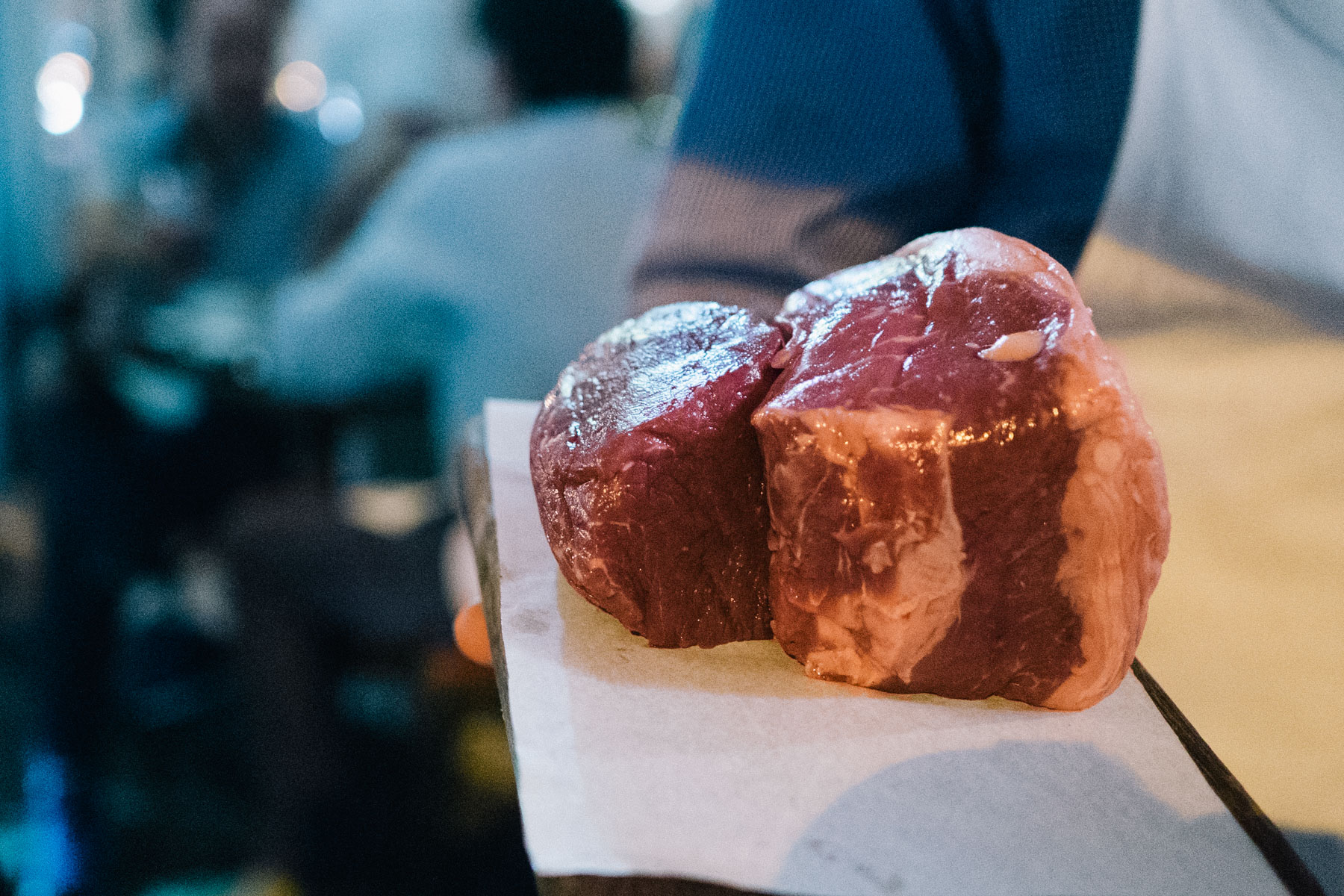 CT Boucherie
CT Boucherie is one of celebrity French chef Claude Troisgros' restaurants located on Rua Dias Ferreira in Leblon, just minutes away from Ipanema Beach. Building an empire of 'CT' restaurants, Claude Troisgros also runs CT Brasserie, CT Trattorie, CT Patisserie, Atelier Troisgros, and a fine dining restaurant called Olympe. CT Boucherie is Claude's version of a butchery, focusing primarily on grilled meat dishes such as gourmet burgers, practically every cut of steak worth eating, veal prime rib, lamb chops, and more. Order the Bistecca Alla Fiorentina, it's a beast, but so delicious. The restaurant is also rodizio style, which is a Brazilian term for all-you-can-eat. Unfortunately, the mains aren't included, but CT Boucherie does offer bottomless side dishes. Waiters circle the restaurant bringing food to your table instead of a self-serve buffet style setup.
CT Boucherie
Rua Dias Ferreira, 636 – Leblon
Rio de Janeiro – RJ
22431-050, Brazil
p: +55 21 2529-2329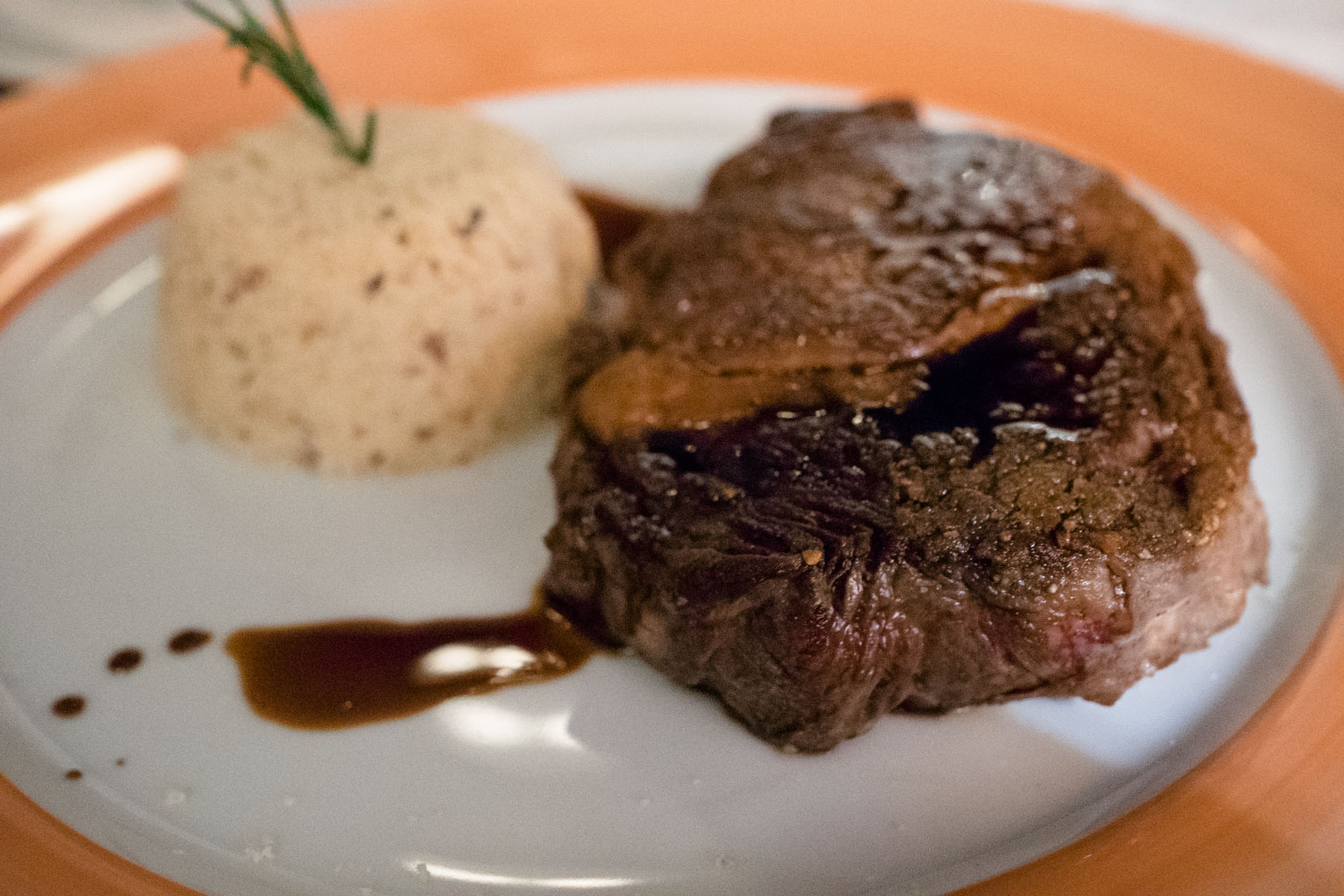 Aprazível
Sitting pretty perched at the top of Santa Teresa hill with a killer view of Rio de Janeiro is one of the city's most popular restaurants, Aprazível. The restaurant is literally built into the side of Santa Teresa dividing the restaurant into sections with levels to this concept with an indoor dining room, two outdoor terraces, and elevated "tree-house" style dining rooms. Reservations are recommended so try to ask for a table with a view when making resos. Order the Pernil das Gerais and Entrecôte.
R. Aprazível, 62 – Santa Teresa
Rio de Janeiro – RJ
20241-270, Brazil
p: +55 21 2508-9174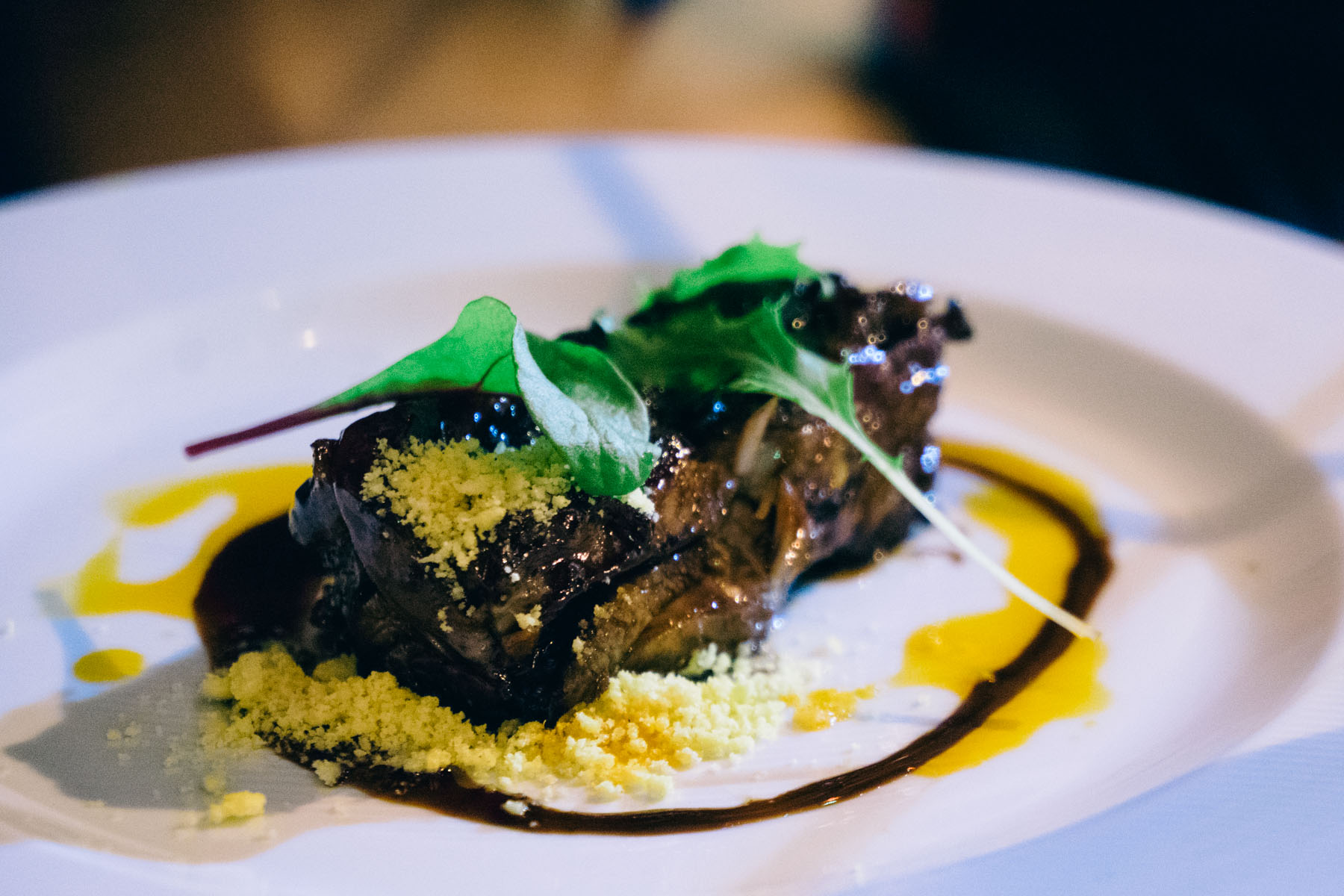 Zazá Bistrô Tropical in Ipanema
Just minutes away from the gorgeous Ipanema Beach in Rio de Janeiro is a house-turned-restaurant serving delicious South American x Asian food. Characterized by its bohemian flare, Zazá Bistrô Tropical prides itself on using quality organic ingredients when possible. The menu is also unique as it is inspired by the owner's passion for travel incorporating ingredients and dishes from all over the world including Moroccan Pastillas, Thai Soup, Indian Samosas, Chinese Dim Sum, Japanese Sashimi and more. Although we tried to stick to the more Brazilian dishes on the menu, we had a few Asian inspired appetizers that Zazá nailed including the Pork Rib Samosas, Pork Ribs, Lamb Shoulder and Banana Carpaccio.
Rua Joana Angélica, 40 – Ipanema
Rio de Janeiro – RJ
22420-030, Brazil
p: +55 21 2247-9101
w: zazabistro.com.br
Galeto, otherwise known as Brazilian-style roasted spring chicken is a must. Traditionally, the whole chicken is served hacked up and smothered in a delicious garlicy vinaigrette. There are a ton of Galeto joints in Rio, but we decided to hit up Galeto Sat's which was featured on Anthony Bourdain's No Reservations! Galeto is comparably cheap compared to a lot of tourist traps in Copacabana so people come here for chicken at all hours of the day. Kicking around for over 45 years, the interior is slightly dated if not rustic offering a laid back, no-frills type of vibe. Sat's also serves over 100 types of cachaças (Brazilian liquor made with sugar cane). When in Brazil…
Loja D
R. Barata Ribeiro, 07 – Copacabana
Rio de Janeiro – RJ, 22051-000, Brazil
p: +55 21 2275-6197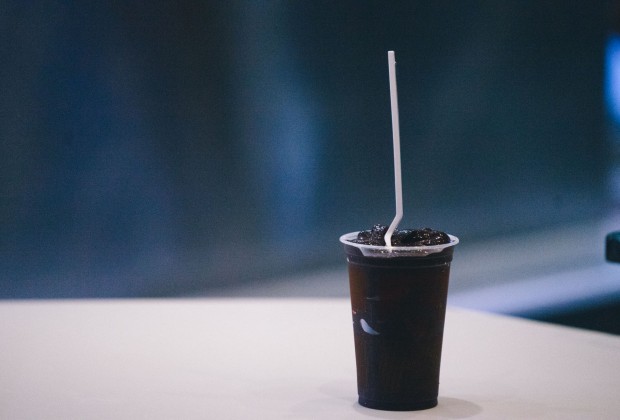 BB Lanches
I'm an açaí addict. When I was in Brazil, I would cop that açaí every chance I get. Açaí is extremely accessible sold at the beach, in malls, at cafes, and at juice shops. I've had a fair share of açaí, and it's always amazing, way better than the stuff I've had outside of Brazilian borders. This stuff is the real deal, pure Amazonian açaí goodness. None of that powdered, frozen or blended ish.
Loja A
Rua Aristides Espínola, 64 – Leblon
Rio de Janeiro – RJ, 22440-050, Brazil
p: +55 21 2294-1397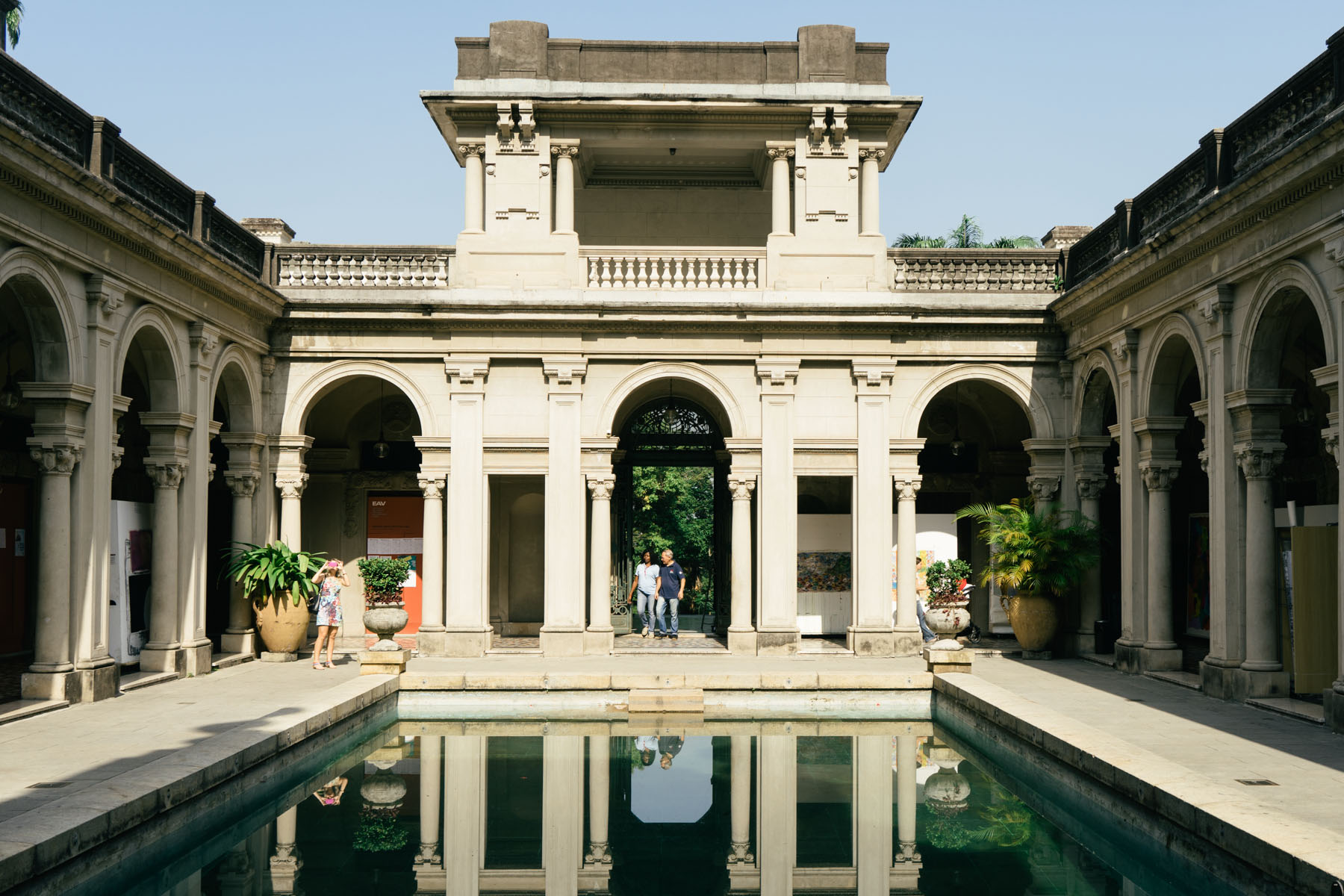 Café du Lage at Parque Lage
Parque Lage is a subtropical park in Rio de Janeiro at the foot of Corcovado, the mountain where the city's most famous landmark, Christ the Redeemer is perched. Snoop Dogg and Pharrell also happened to film their music video for "Beautiful" in Parque Lage's amazing mansion. To be honest, the food here is mediocre, but grab a cup a coffee so you can take in the stunning views of the Parque Lage.
Rua Jardim Botânico, 414 – Jardim Botânico
Rio de Janeiro – RJ, 22461-000, Brazil
Confeitaria Colombo
Confeitaria Colombo is an amazing OG restaurant / cafe in Centro. It has been around for ages, and it looks stunning. If you have a sweet tooth, you'll love this spot. There's a giant display case full of cakes, puddings, and pastries. Unfortunately, I misplaced my photos for this place, but just check out these Google Images!
R. Gonçalves Dias, 32 – Centro, Rio de Janeiro – RJ, Brazil
p: +55 21 2505-1500
CT Brasserie's menu was fairly similar to CT Boucherie's as mentioned above. Between Claude Troisgros' CT Brasserie and CT Boucherie, we preferred the latter. CT Butcherie's rodizio changes the game, accompanied by bottomless sides. Eat all the farofa, cauliflower cheese puree, roasted palm hearts, Peruvian quinoa risotto, grilled vegetables, sweet carrot puree, vegetable rice, stewed beans, and mashed potatoes you want.
Loja 303
Estr. da Gávea, 899 – São Conrado
Rio de Janeiro – RJ, 22610-001, Brazil
p: +55 21 3322-1440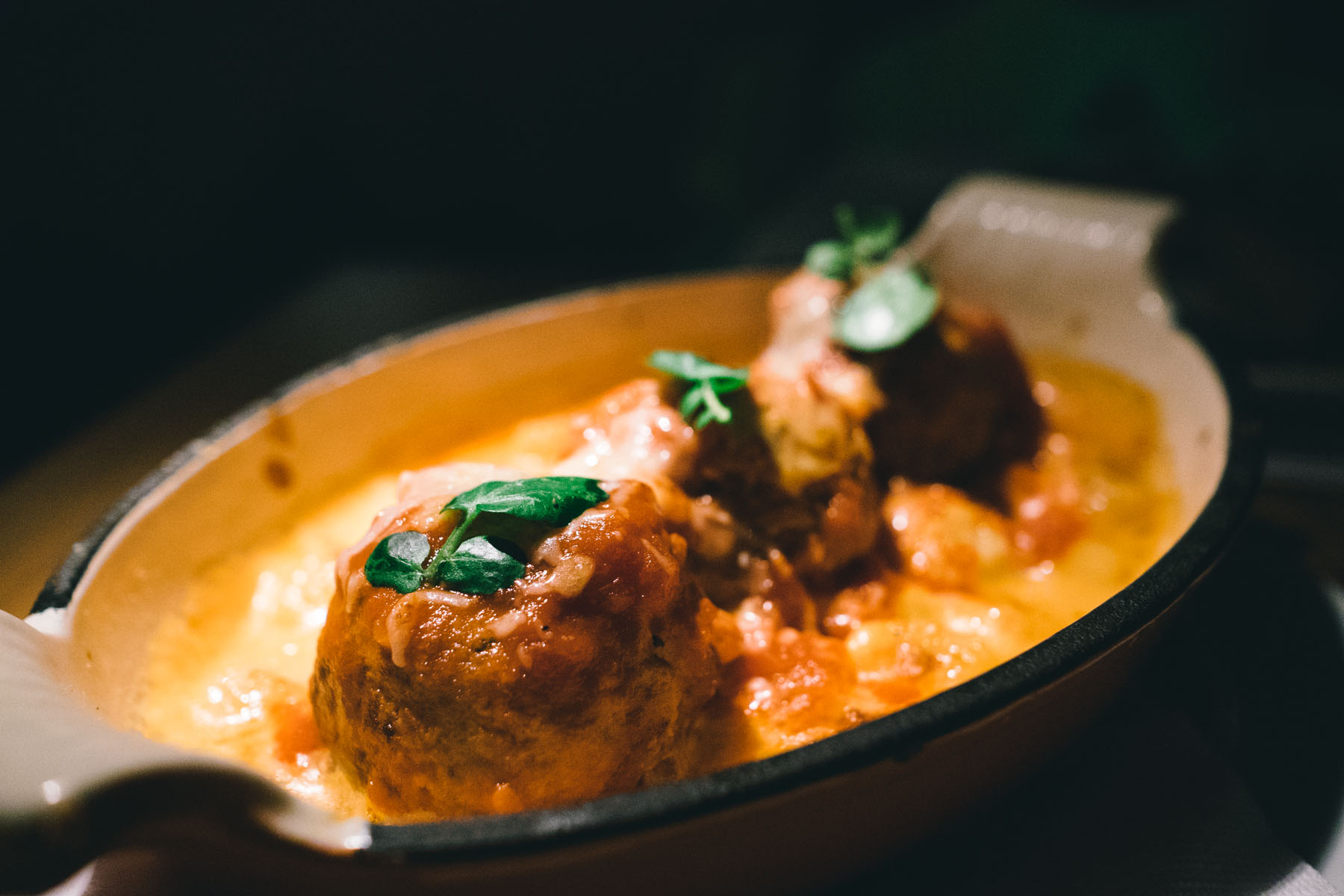 Brigite's Restaurant
Brigite's food is European influenced using Brazilian ingredients and fresh organic produce when possible. The menu is short and sweet consisting of a selection of French and Italian appetizers, pasta, risotto, steak, fish, seafood, poultry and vegetarian-friendly dishes. Overall, the atmosphere and service were on point. We were off to a good start with the appetizer, but the mains and dessert fell short.
R. Dias Ferreira, 247 – Leblon
Rio de Janeiro – RJ
22431-050, Brazil
p:+55 21 2274-5590
w: brigites.com.br
I have a major sweet tooth and have a hard time saying no to carbs. When I found out that there was a boulangerie just blocks away from where we were staying in Copacabana I had to get me some baked goods! Boulangerie Guerin has created quite the stir filling its display cases with the prettiest and fanciest pastries in Copacabana. However, if you're looking for an authentic Brazilian bakery, this isn't the spot. Boulangerie Guerin has a strong French influence whipping up the fresh baguettes, delicious quiches, buttery croissants, decadent éclairs, gorgeous tarts, delicate macarons and more. This place is also a good spot to grab a decent cuppa coffee.
Av. Ns. de Copacabana – Copacabana
Rio de Janeiro – RJ, Brazil
+55 21 2523-4140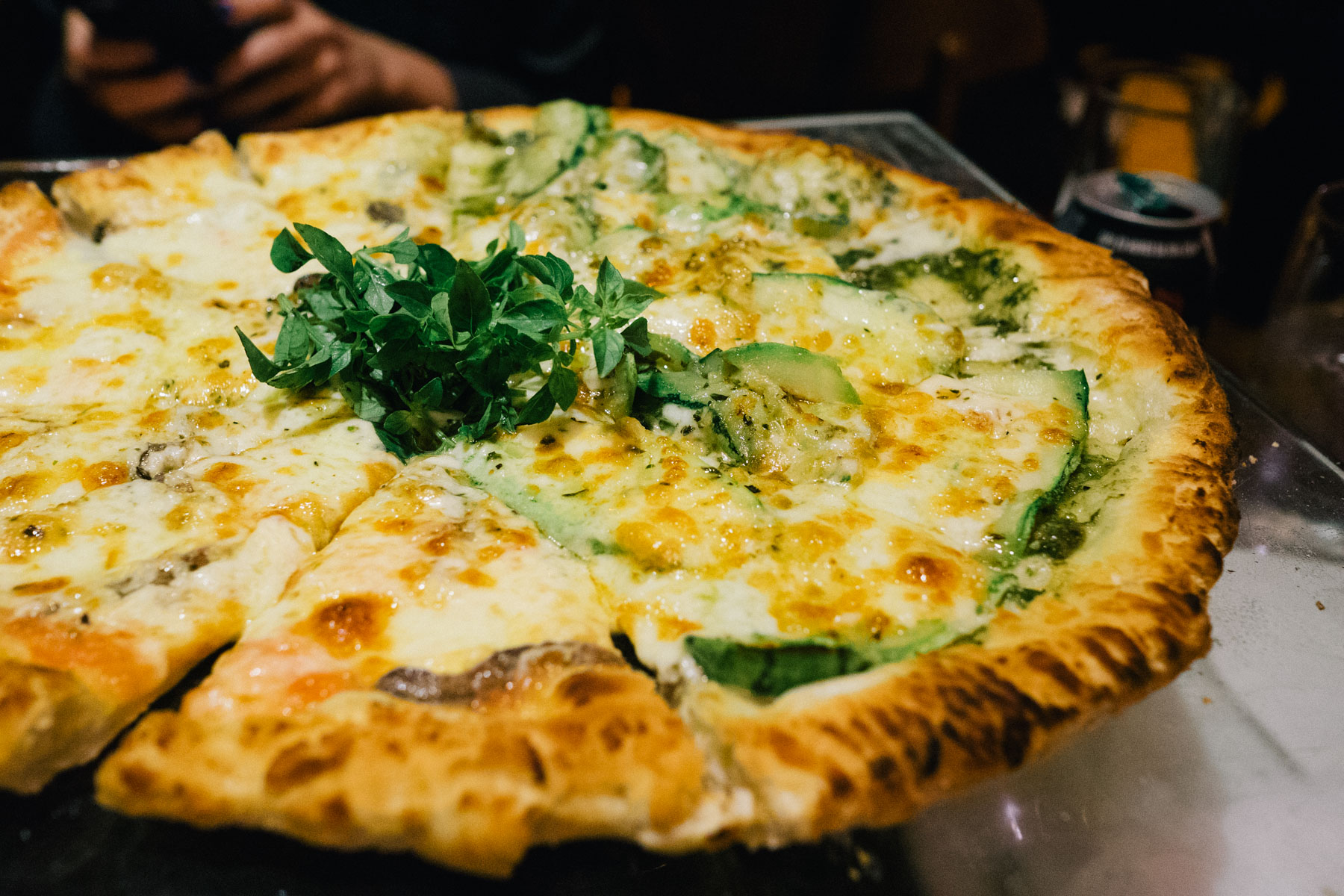 Mamma Jamma Pizzaria
Brazilians love their pizza! Pizza is said to be the best in São Paulo, but we were willing to give the pizza in Rio de Janeiro a try as well. Mamma Jamma takes their pizza seriously allowing the dough to rest for five days beforehand. Their pizzas are known to be thin and airy with puffy yet crispy edges. Quality ingredients are used with toppings such as Chilean oregano, matured mozzarella, and natural tomato sauce.
R. Saturnino de Brito, 50 – Lagoa
Rio de Janeiro – RJ
22470-030, Brazil
p: +55 21 3875-1223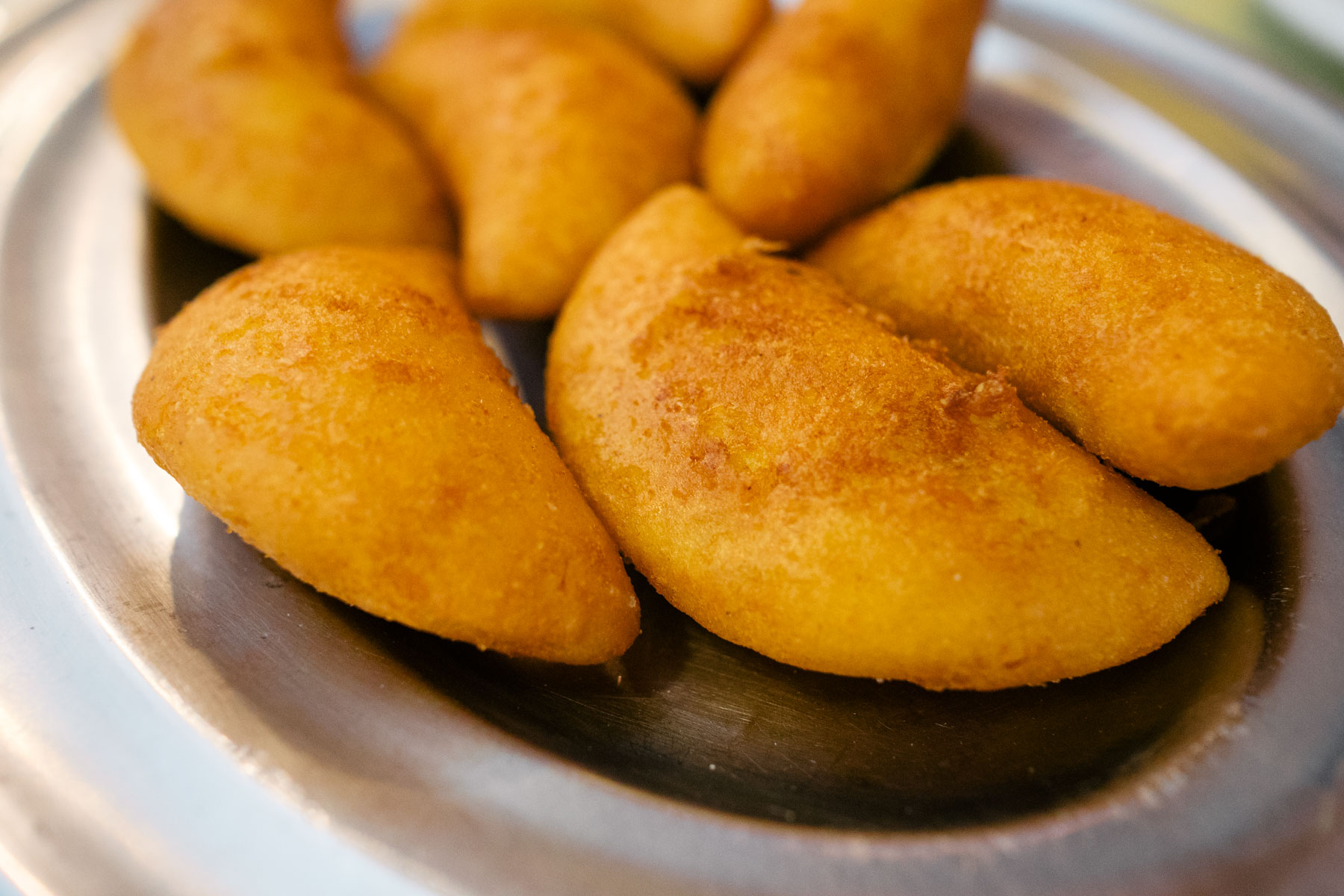 Bar e Restaurante Nova Capela
Located in the middle of Rio de Janeiro's historic yet lively nightlife area Lapa, is a bar and restaurant called Nova Capela. Open from 11:30 am in the morning until 4 am everyday, Nova Capela attracts all types of clientele including tourists, locals, artists, and the late night crowd. Since Nova Capela is in the city's nightlife hub, the restaurant is usually pretty mellow during the day attracting mostly tourists. Once midnight hits, people leaving clubs and bars start rolling into Nova Capela for full on meals. This is definitely a place to hit up after a #turntup night in Rio.
Avenida Mem de Sá, 98 – Lapa
Rio de Janeiro – RJ
20230-150, Brazil
p: +55 21 2252-6228
Brazilian, Brunch, Coffee, Dessert, Dinner, Dutch, Italian, Lunch, Portuguese, Rio de Janeiro, Brasil, South American