The Lowdown
Restaurant Name: Nagi Shinjuku Golden Gai
Cuisine: Japanese Ramen
Average Price per Person: ¥750 to ¥1,500 JPY or $8 to $16 USD
Location: Shinjuku, Tokyo (please refer to the map below for details)
Recommendations: Special Ramen and Special Tsukemen

Ratings (out of 5)
Taste: 4.5
Creativity/Authenticity: 4.5
Atmosphere: 4
Service: 3.5
Bang for Buck: 3.5
Crayscale !!!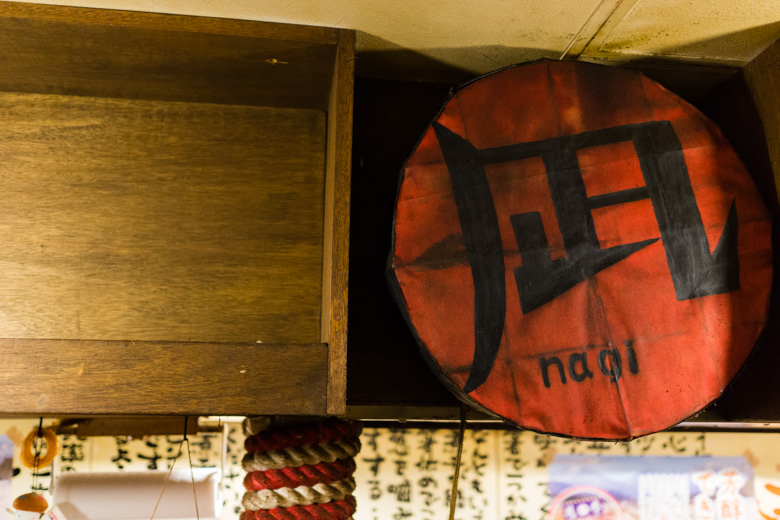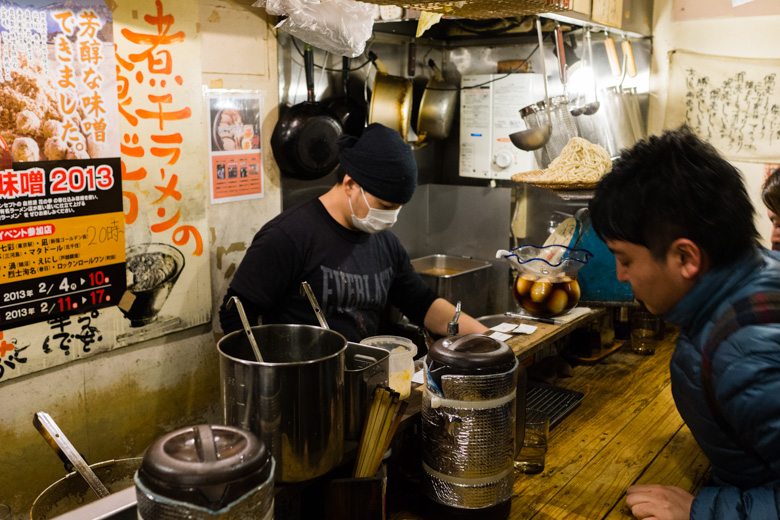 We randomly stumbled upon Nagi after a night of drinks and shootin' the shiit in Tokyo's red light district, Kabukicho. I had read all about Nagi's famed dried baby sardine infused ramen while I was puttin' in work and scoping out restaurants to eat at prior to our Japan adventure. I found out after our meal that Nagi actually has a few sister locations in Hong Kong, Butao, arguably the most hyped ramen joint in the city.
The Nagi family has a few different locations scattered within Tokyo each with unique characters serving different types of ramen. The most popular joint amongst the chain is hidden within the narrow streets of Golden Gai. The entrance is an unassuming dark solid door that leads to a long steep staircase into a tiny space packed with about 10 bar stools along a narrow ramen bar. Orders are placed and payments are made using the small vending machine at the top of the stairs (an English menu is available upon request).
We hit up Nagi at about 3 am on a weekend. Surprisingly, it was still pretty packed and the restaurant was at full capacity for the entire duration of our meal. We ordered the "Special Ramen," which is their signature ramen made with dried sardine broth. The "Special Ramen" is served with a perfectly cooked soft boiled egg with a gooey golden yolk, tender slices of pork char siu, sheets of dried seaweed, crunchy strands of bamboo and freshly chopped scallions.
This was hella legit and incredibly delicious! The broth was smooth and fairly viscous with a strong smoky umami flavor. Nagi's noodles were amazing and probably the best noodles I've ever had – thick, fat and chewy which held up to the broth and had more surface area to grasp that more of that velvety creamy flavorful broth. SOOO friggin' good! I was tempted to order the "Special Tsukemen" where the noodles are served separate from the broth and dipped into the broth just before consuming. I guess I'll have to save that for next time.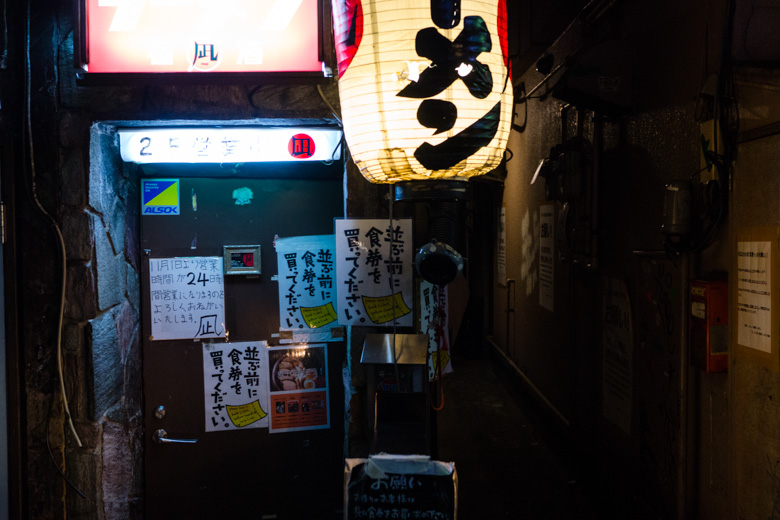 Harro Nagi!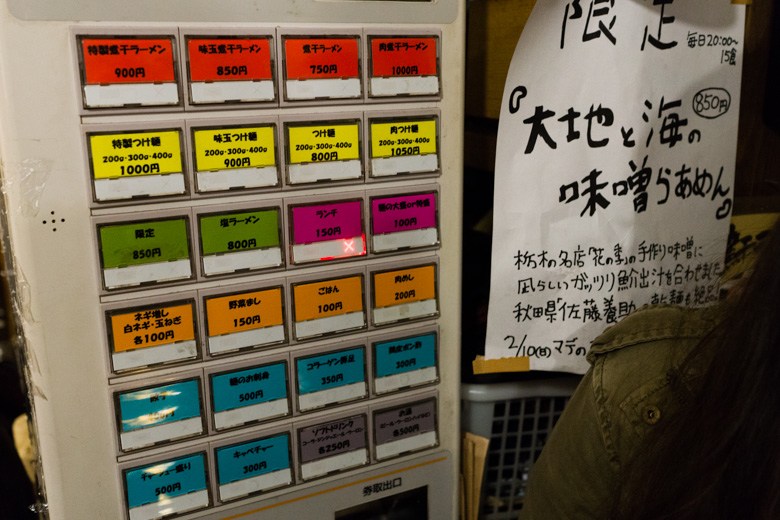 Orders and payments are made at this vending machine. A ticket will spit out into the bottom slot which is to be given to the peeps behind the counter.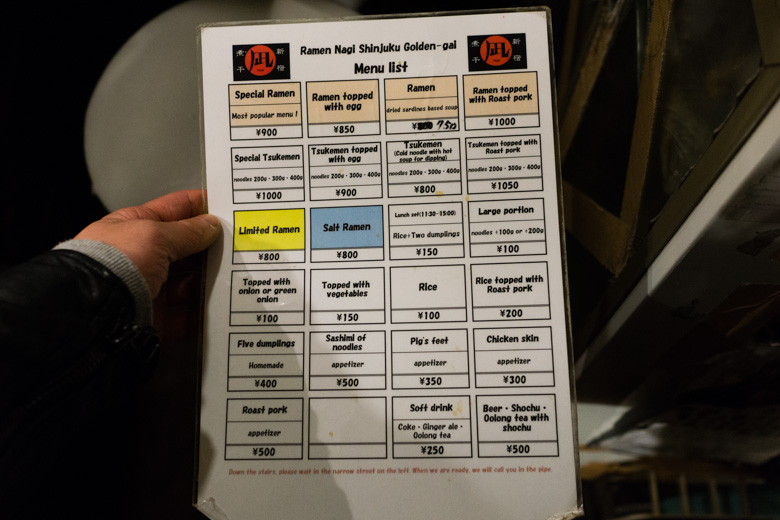 An English menu is available upon request.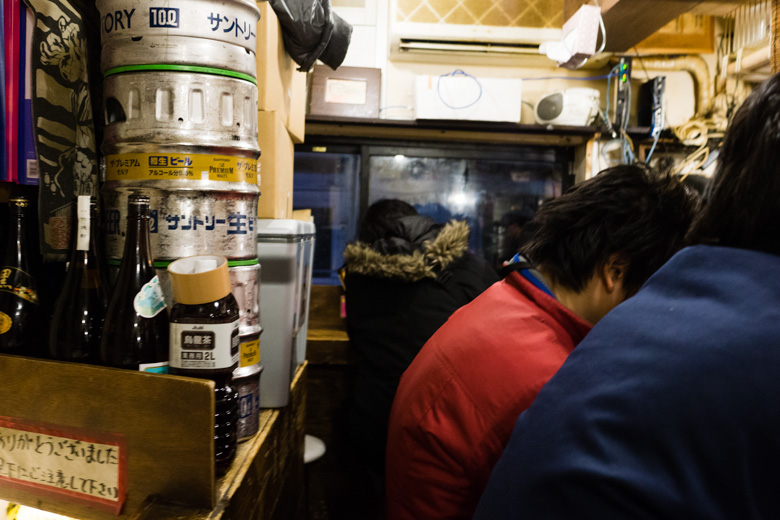 Super tight in hurrr…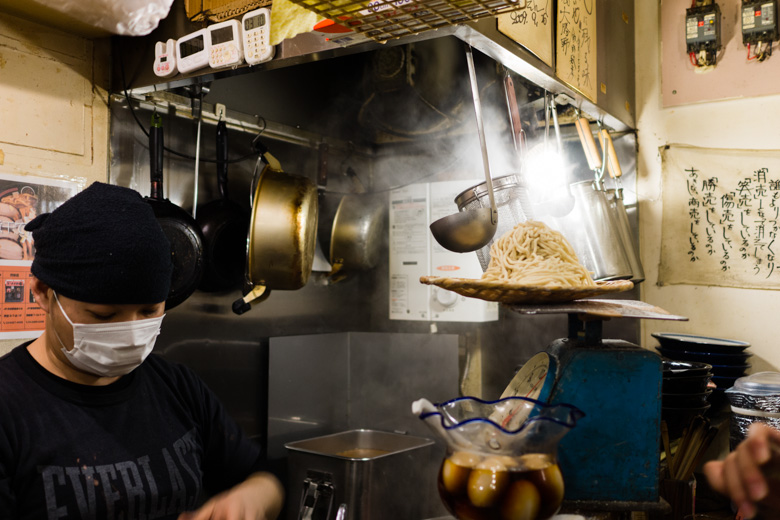 Where the magic happens.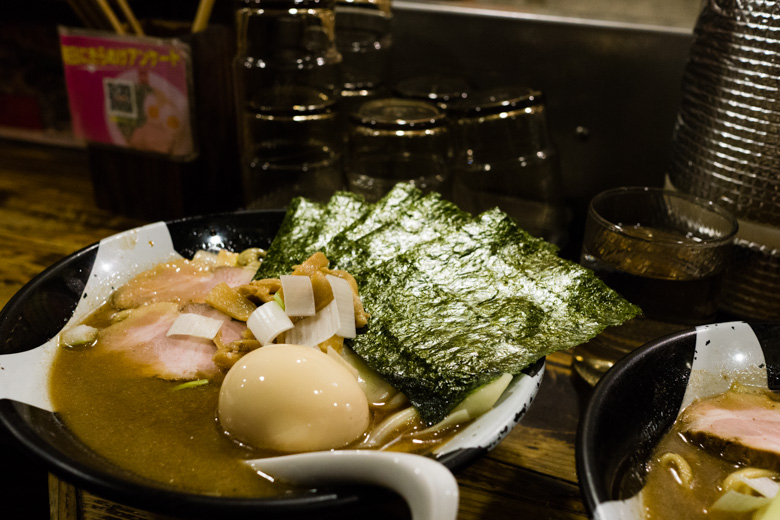 Special Ramen (¥900 or $9.65 USD).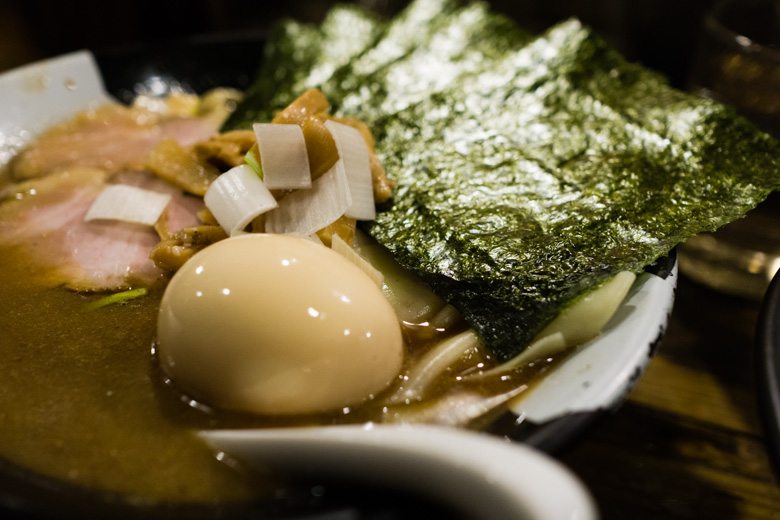 BBQ pork char siu, seaweed, soft boiled egg and scallions.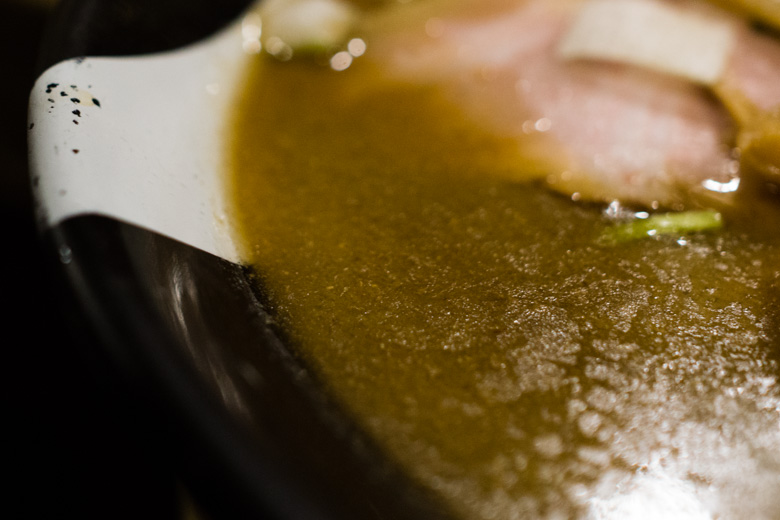 Super thick and smooth with some strong ass umami flavor.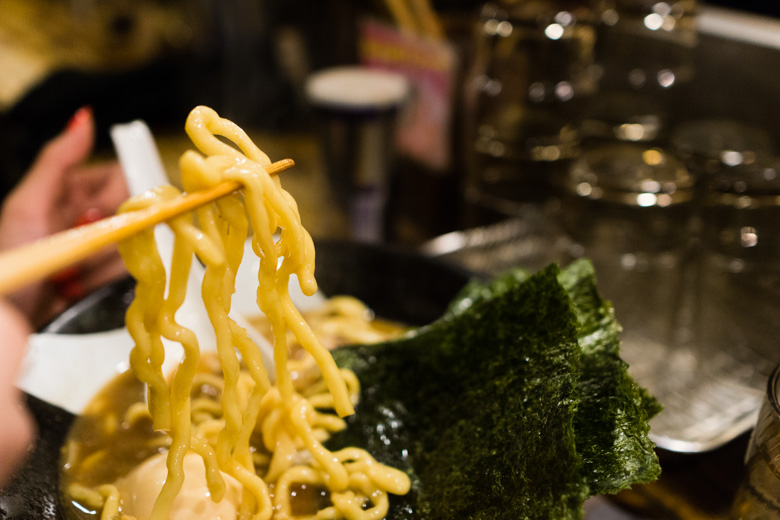 These noodles!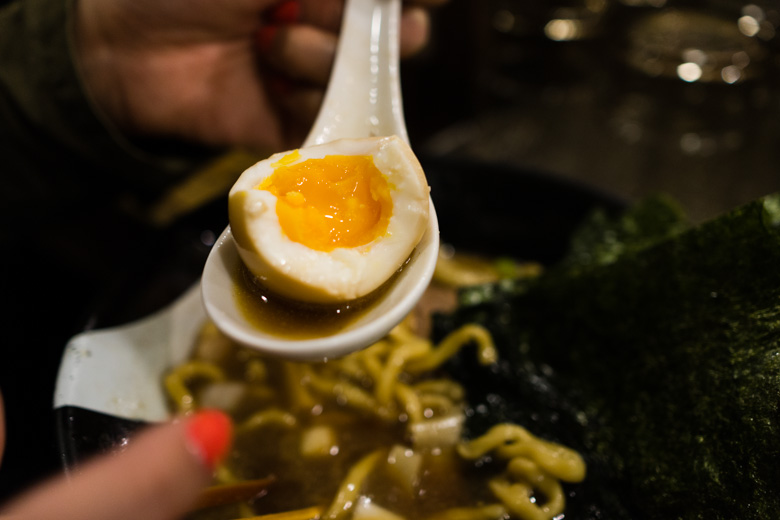 The money shot! Perfect soft boiled eggs. YUM!

View Larger Map
G2 street, 2F Kabukicho, Shinjuku-ku, Tokyo 1-1-10
w: n-nagi.com