Happy New Year errrrbody !!! This is That Food Cray's first New Years post so we thought it'd be a good way to celebrate by throwin' it back and going through our Top 10 Dessert Picks of 2012. This year has been cray cray for us and we'd like to thank ya'll for the love and support!
1. Lab Made Liquid Nitrogen Ice Cream Laboratory's Hong Kong Custard Bun Ice Cream. If you have a hard-on for Hong Kong Custard buns, you'll love this. It tastes eggactly like a Lai Wong Bao and even has that grainy texture of salted duck egg yolk. AMAZING!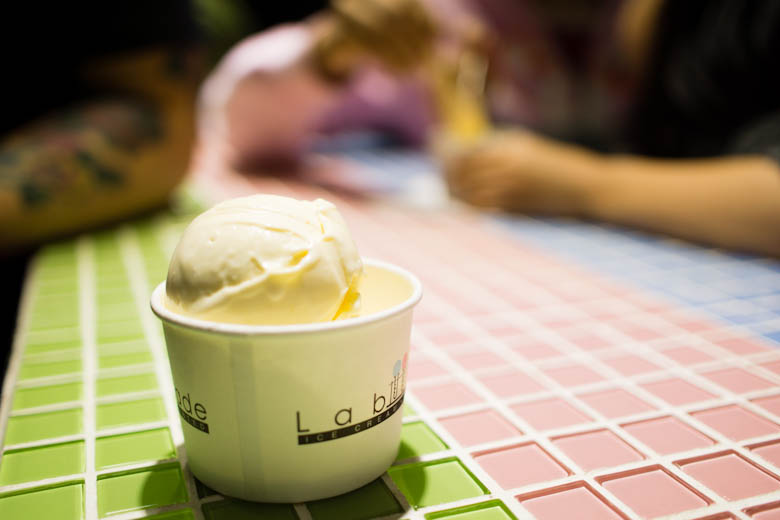 G/F 6 Brown Street
Causeway Bay, Hong Kong
p: +852.2670.0071
2. Le Salon Restaurant et Croissanterie's Salted Caramel Croissant filled with caramel cream finished with Maldon sea salt. Super flaky with creamy caramel oozing out of layers on layers of buttery goodness. The crunchy double-baked crust is coated with the perfect balance sweet caramel and salt flakes.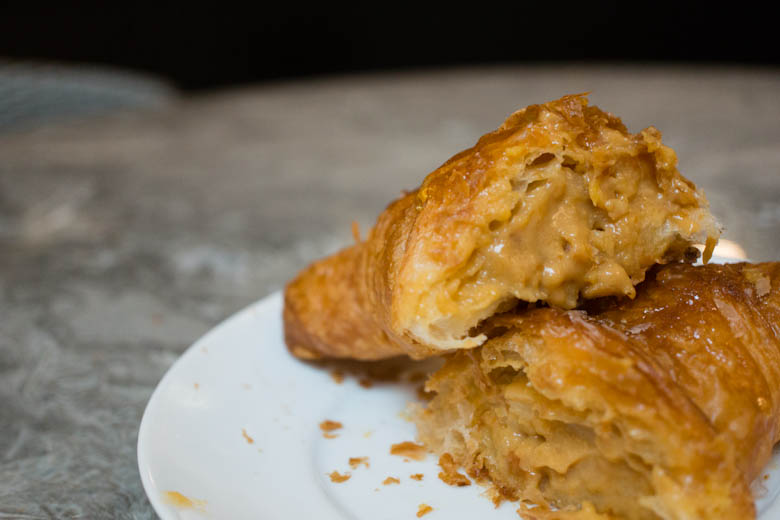 Shop 1302, 13/F, Hysan Place, 500 Hennessy Road, Causeway Bay
p: +852.2115.3328
3. 22 Ships' Goats Cheese Sorbet, Honey Comb and Sweet Walnuts. Loved the combination of the creamy goat's cheese sorbet, crunchy honey comb and sweet walnuts – effing unreal.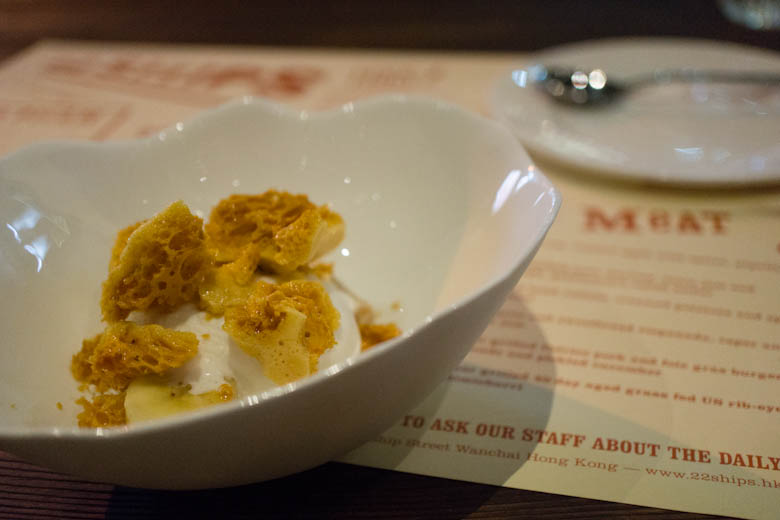 22 Ship Street, Wan Chai, Hong Kong
p: +852.2555.0722
w: 22ships.hk
4. Ladureé's L' Incroyable Guimauve Amande Macaron (Almond Marshmallow). One of the best macarons (seen in green, on the bottom) I've ever had. The marshmallow filling is absolutely perfect, infused with almond and super fluffy!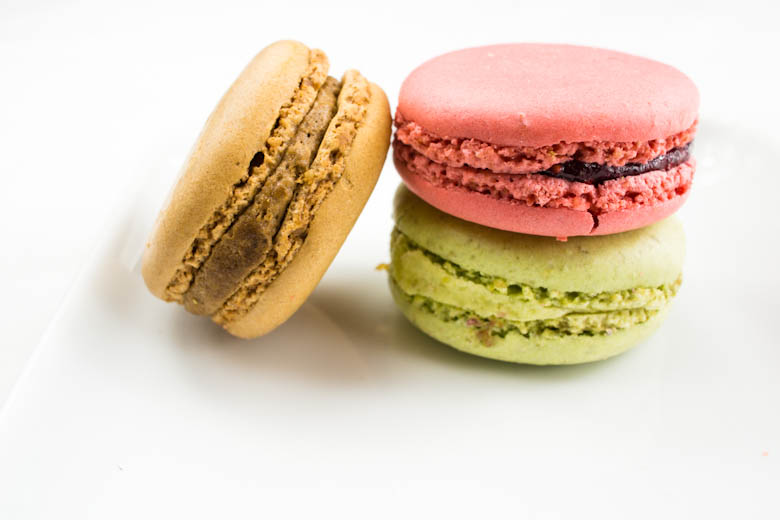 Shop 3224, 3/F, Gateway Arcade, Harbour City, 17 Canton Road, Tsim Sha Tsui
p: +852.2175.5028
w: laduree.fr
5. Ms. B's Better Than Sex Cake was the best cake I had in 2012 bar none. Dark & moist chocolate fudge cake with choc-coated caramel crunch and salted toffee.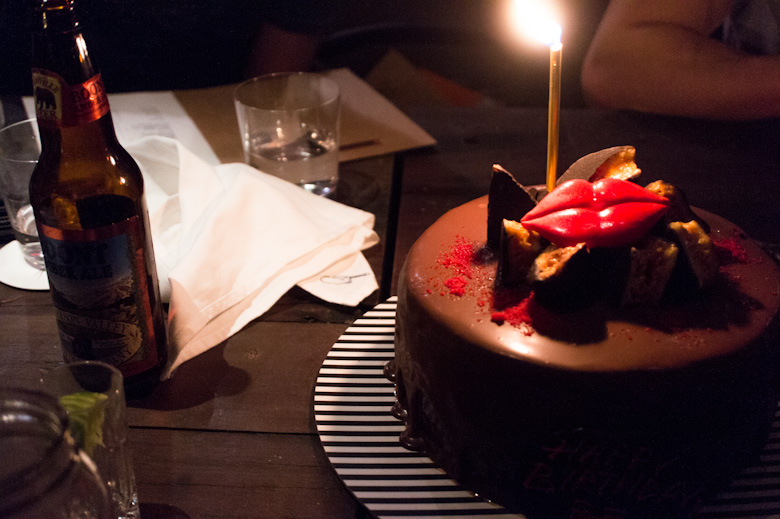 39 Gough Street, Central
p: +852.2815.8303
w: msbscakery.hk
5. Sweets House Cha Cha's Hokkaido Milk and Uji Matcha Twist Ice Cream. The richest, smoothest, creamiest thing I've ever put in my mouth #deliberatewording.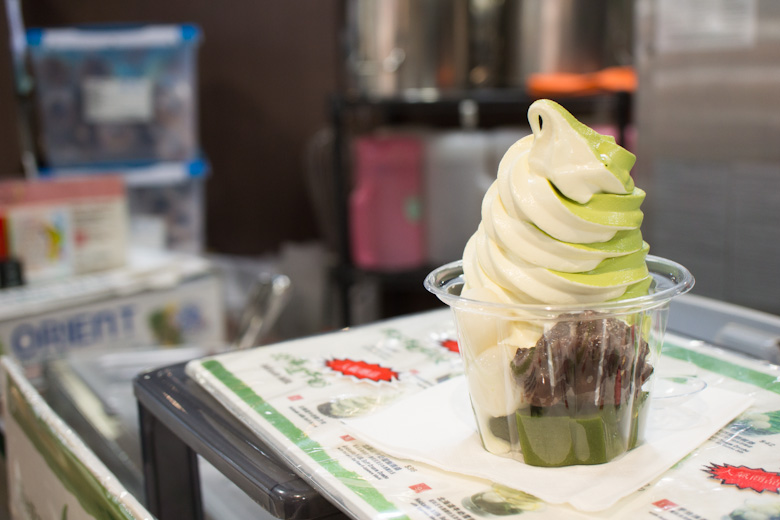 city'super, 3/F, Harbour City, 17 Canton Road, Tsim Sha Tsui
p: +852.2375.8222
7. Doppio Zero's Yin Yang Affogato. Two huge creamy balls of milk tea gelato surrounded by a puddle of espresso and topped with a deep fried peanut butter cookie!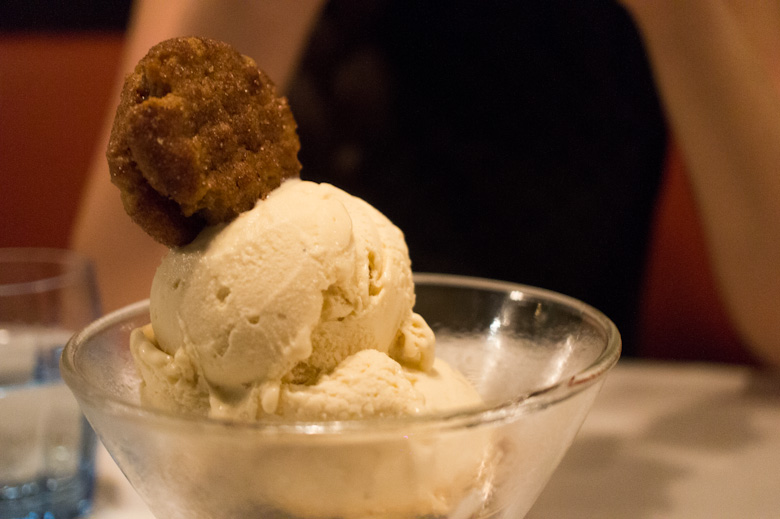 The Pemberton, 22-26 Bonham Strand
p: +852.2851.0682
w: doppiozero.com.hk
8. Chocoholic's Macaron Ice Cream Sandwiches. I loved every bite of the crispy chewy almond nutty macarons with sweet creamy ice cream.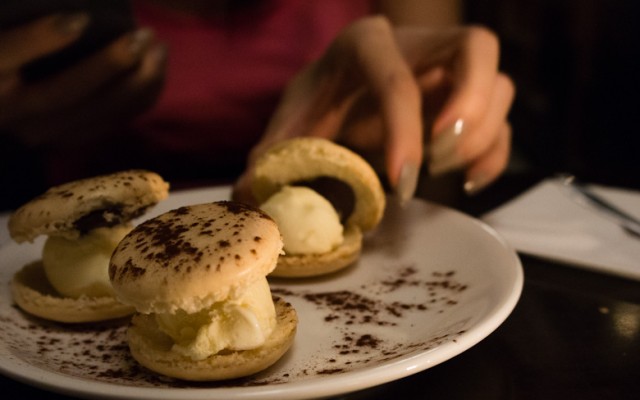 G/F, 57 Peel Street, Central
p: +852.2858.8760
9. McDonald's Horlick McFlurry with a Taro Pie. A DIY concoction involving a McFlurry consisting of regular McDonald's soft serve mixed with loads of Horlick topped with wheat germ sprinkles. Add a fried taro pie and you've got yourself one of the cheapest and dopest desserts ever!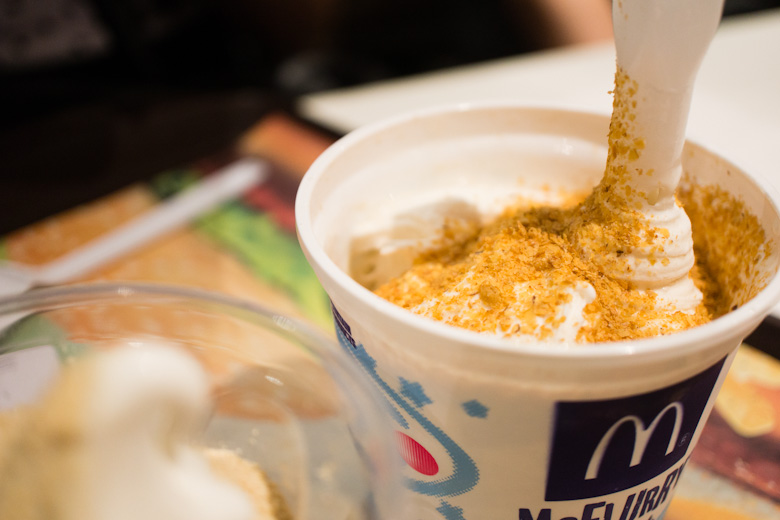 10. Mammy's Pancake's Chocolate Chip Egg Waffles. With each bite you get a mouth full of sweet crispy crunch, a hot chewy center and hints of melted chocolate.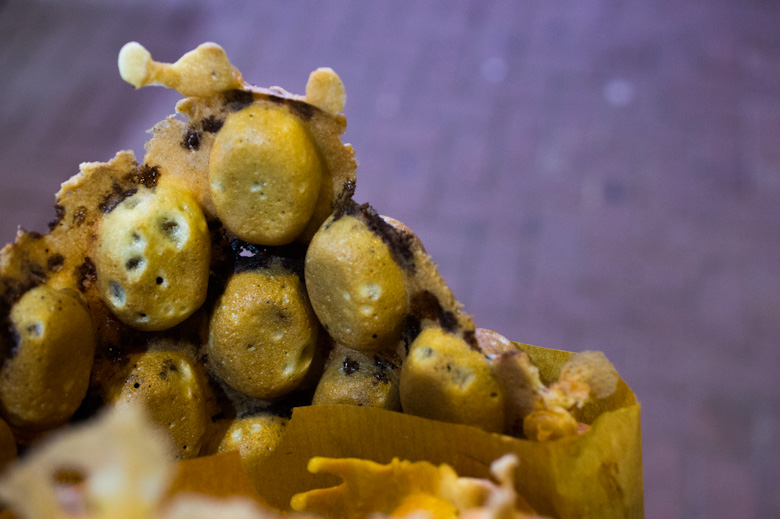 Shop 2A, G/F, Whampoa Street, Hung Hom, Hong Kong