Fresh Hot Tofu Pudding with Soy Milk.
The Lowdown
Restaurant Name: 順興隆桂記荳品廠, I have no clue what this place is called in English.
Cuisine: Soy Bean Errthing
Average Price per Person: $2 to $4 USD
Location: Cheung Sha Wan, Kowloon, Hong Kong (please refer to the map below for details)
Recommendations: Soy Milk, Tofu Pudding, Tofu Pudding with Soy Milk and Tofu with Fish Paste

Ratings(out of 5)
Taste: 5
Creativity/Authenticity: 5
Atmosphere: 4.5
Service: 5
Bang for Buck: 5

Crayscale !!!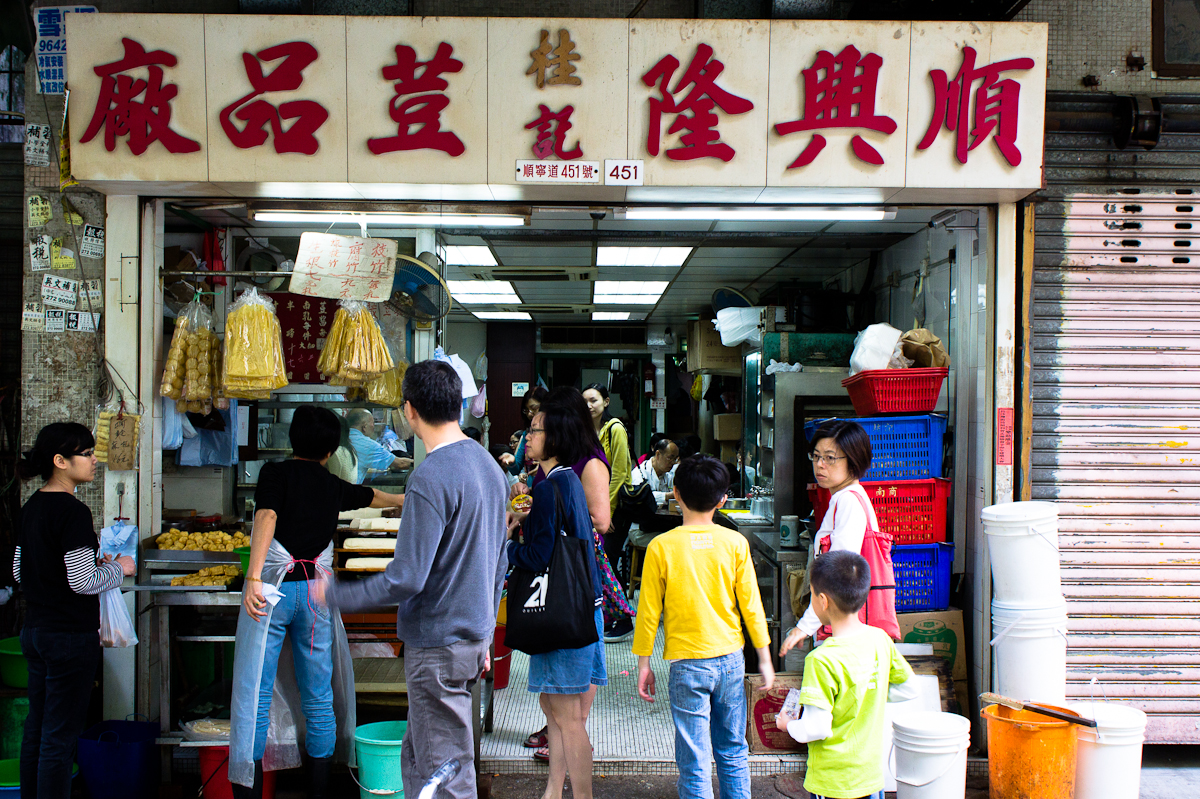 Tofu pudding is one of my all time favorite desserts. I know it might sound boring, bland and un-dessert like but it gives me a sense of nostalgia. I don't have many memories of my grandparents, but I do remember them taking me for tofu pudding every time we visited Hong Kong at a little tiny tofu shop in their hood. This place is even more special to my dad, since he's been a loyal customer for over 50 years. Every time I'm in the neighborhood, I reminisce with a bowl of Tofu Pudding and a plate of Griddle Fried Tofu with Fish Paste.This is one of my favorite food spots in Hong Kong and I think it is one of Hong Kong's best kept secrets.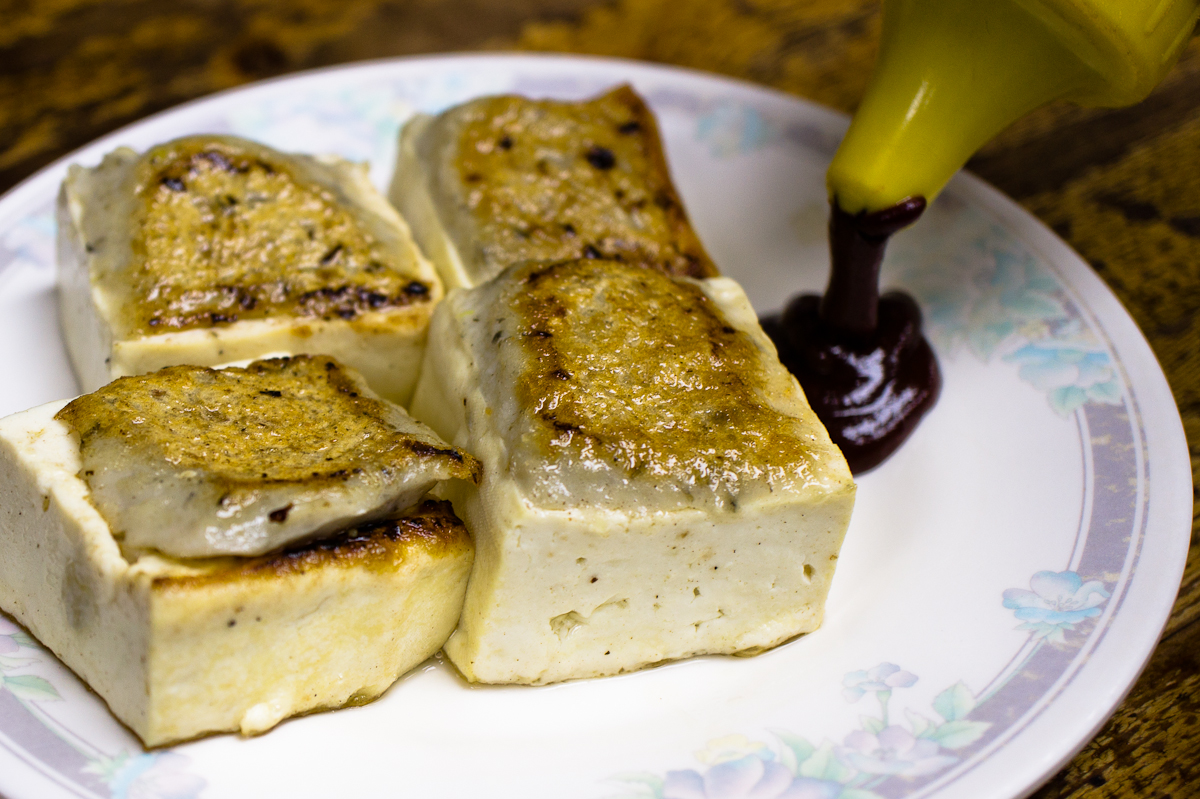 Hand made griddle fried Tofu with Fish Paste.
I think my Cray Scale ratings might be a tad biased since I have such a deep personal connection with this place. So I've also decided to include Eugene's ratings as a second opinion. Eugene's a big baby when it comes to his health. He's concerned that he might grow bitch tits if he consumes too much estrogen filled tofu, so his ratings should be more accurate.
Eugene: "Yeh last thing I need are all those anti-nutrients, but the sauces are good and the place is hella cheap. But yo if you aren't cute, you get treated like crap haha."
Eugene's Ratings (out of 5)
Taste: 4
Creativity/Authenticity: 5
Atmosphere: 5
Service: 2.5
Bang for Buck: 5

Eugene's Crayscale !!!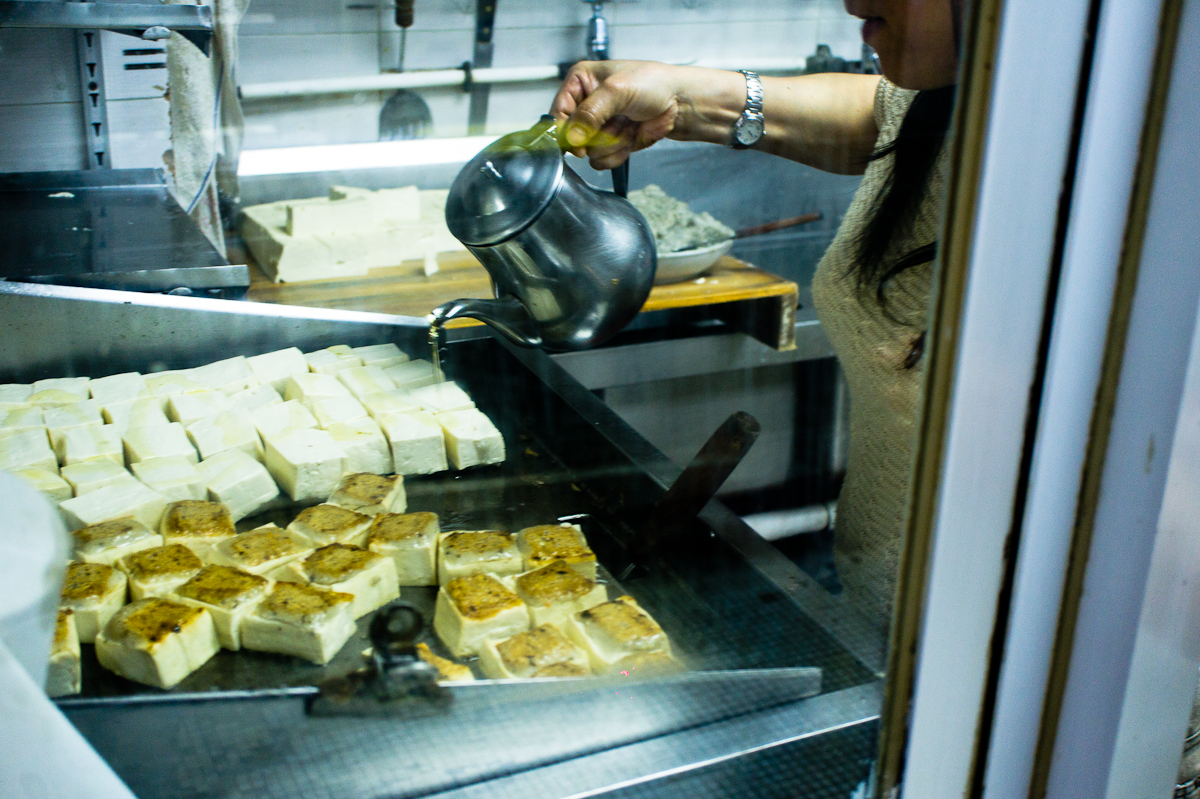 Tofu with Fish Paste on the griddle.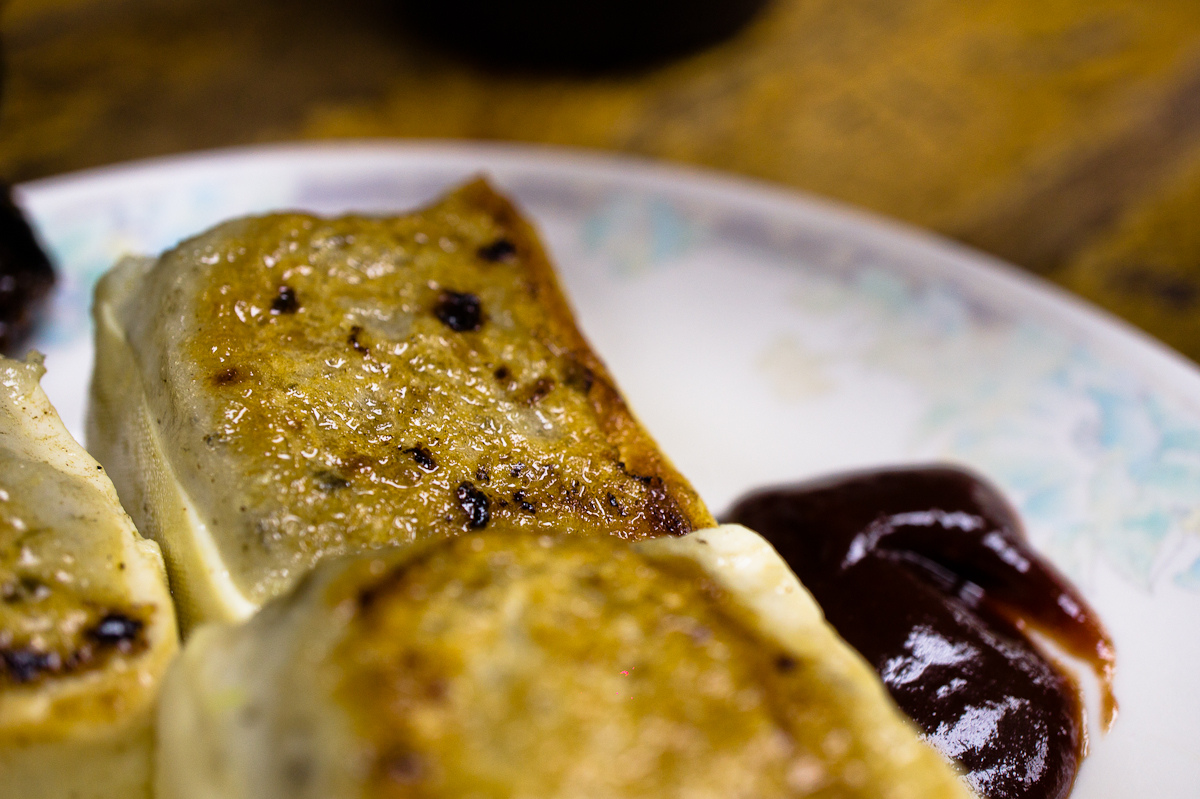 Mmmmm soooo good!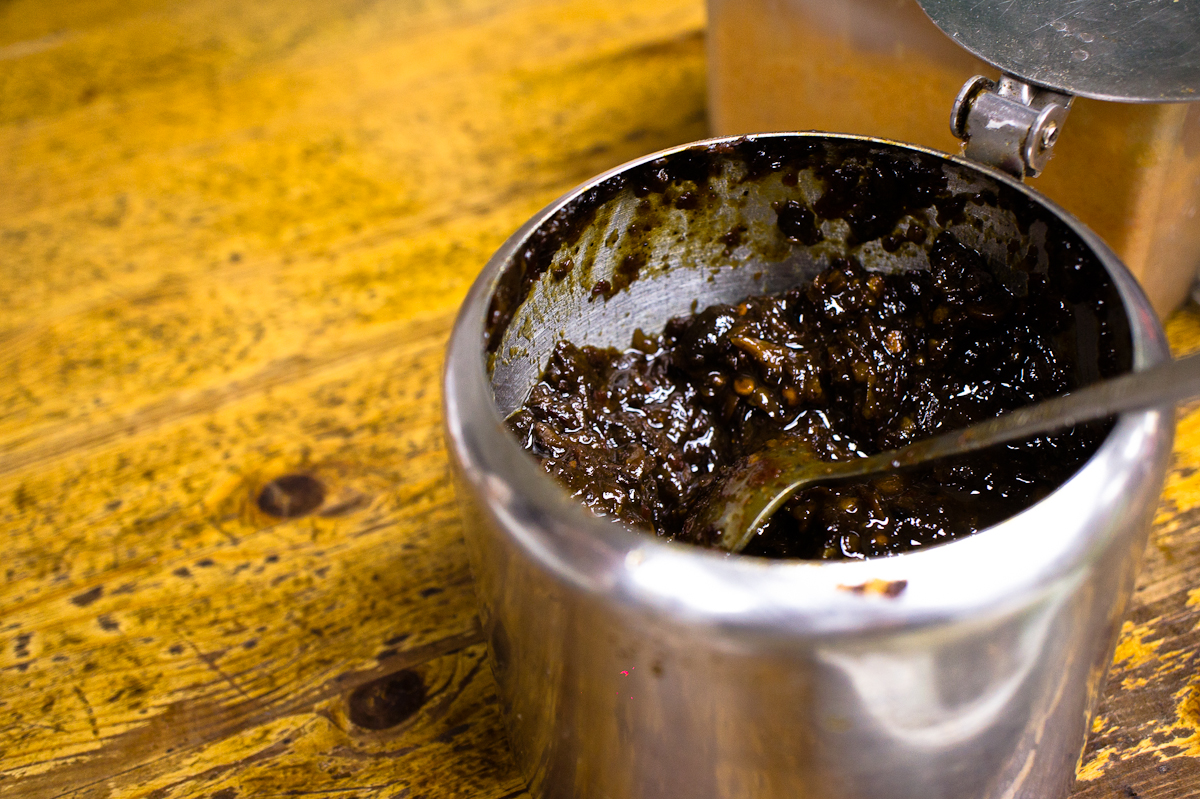 Make sure you try their hawt sauce! It's made with a soy bean base and it's pretty mild, yet a tad sweet.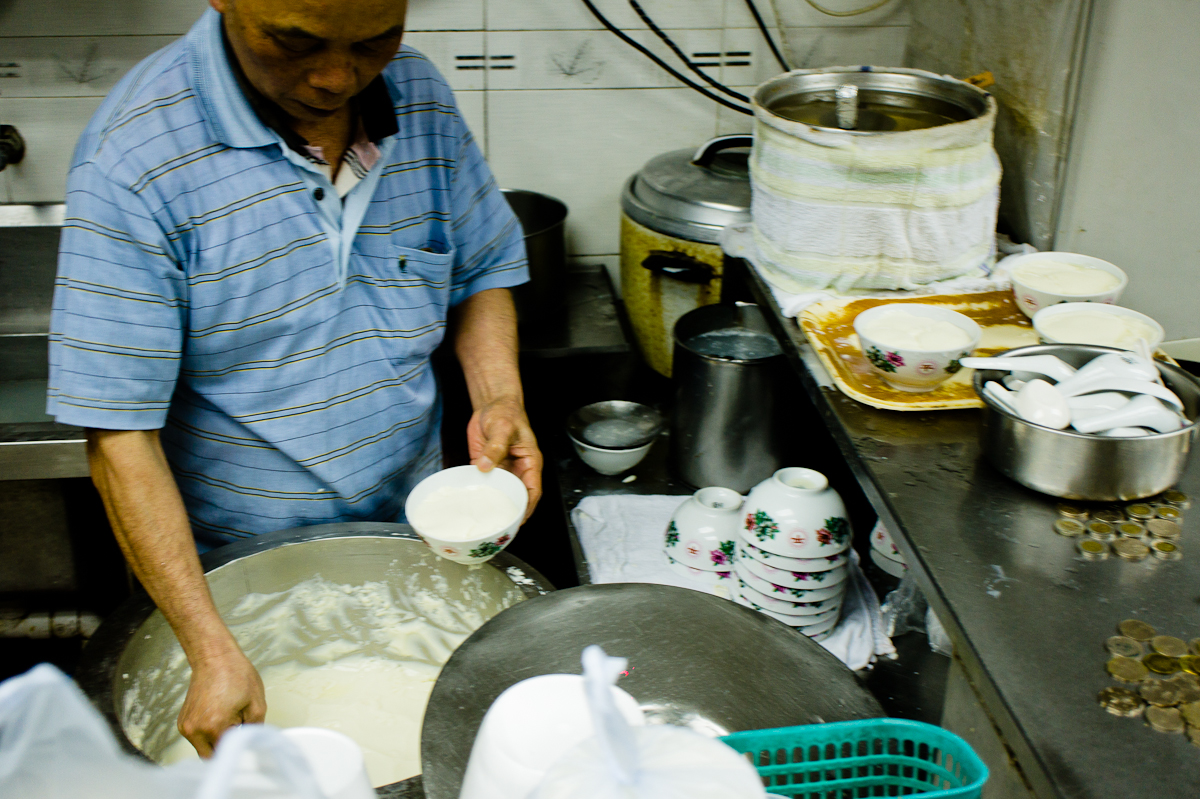 I could probably eat that entire pot of Tofu Pudding.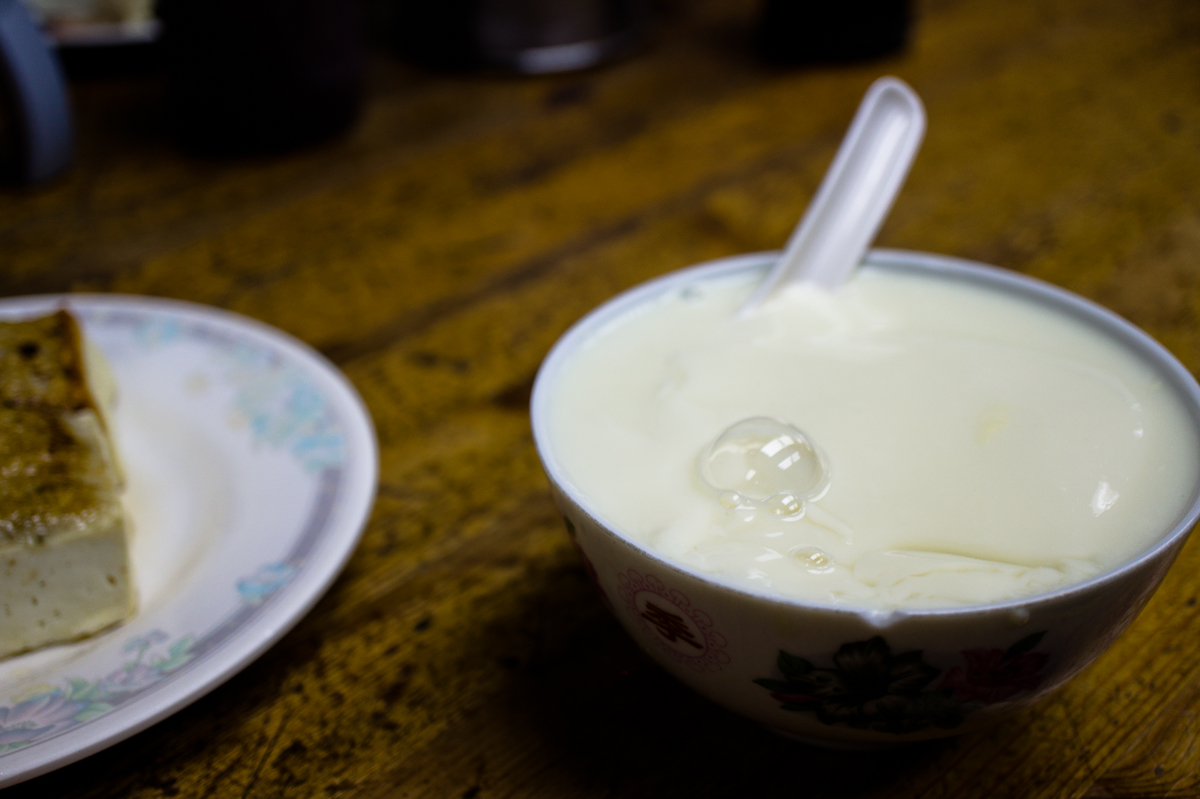 Usually, tofu pudding is either served hot or cold with brown sugar or syrup. But I always order Hot Tofu Pudding with Soy Milk. This is a little secret I learned a few months ago recommended by one of the old ladies that work at the shop. I will love her forever for sharing this with me!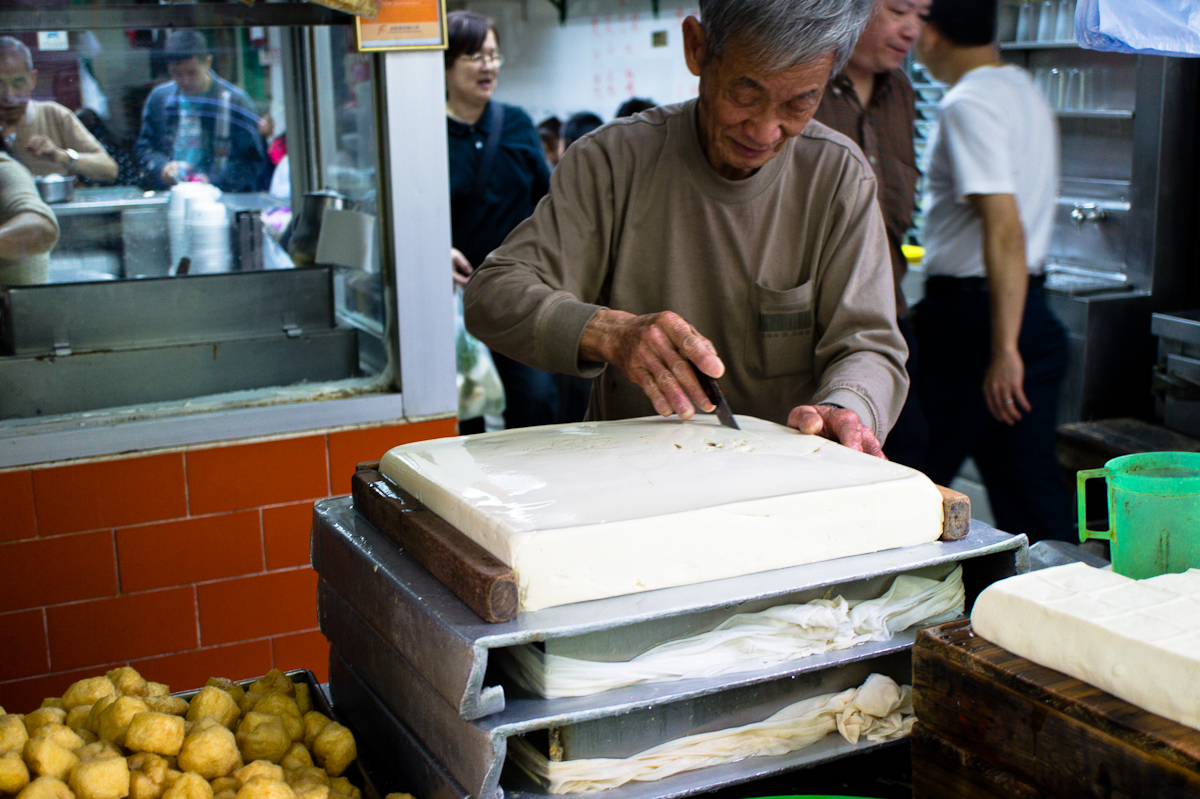 They have the cutest people working here!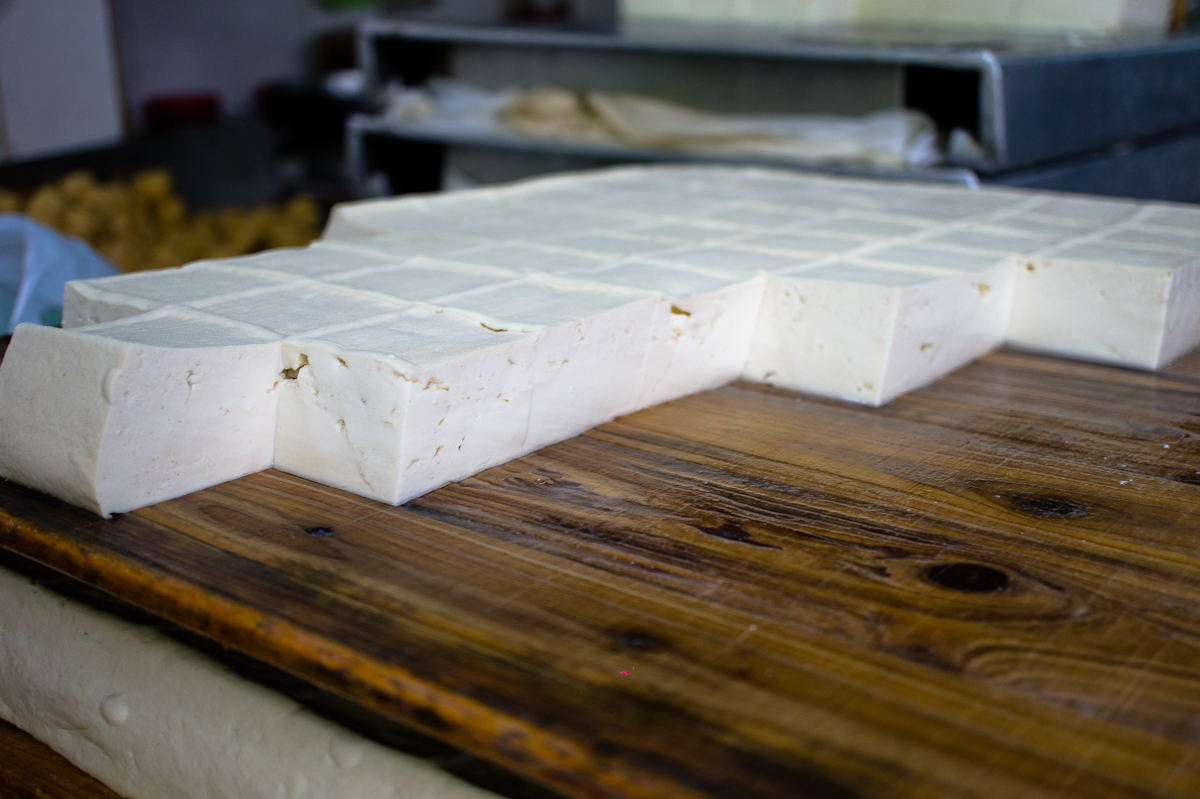 Fresh cubes of tofu waiting to be sold.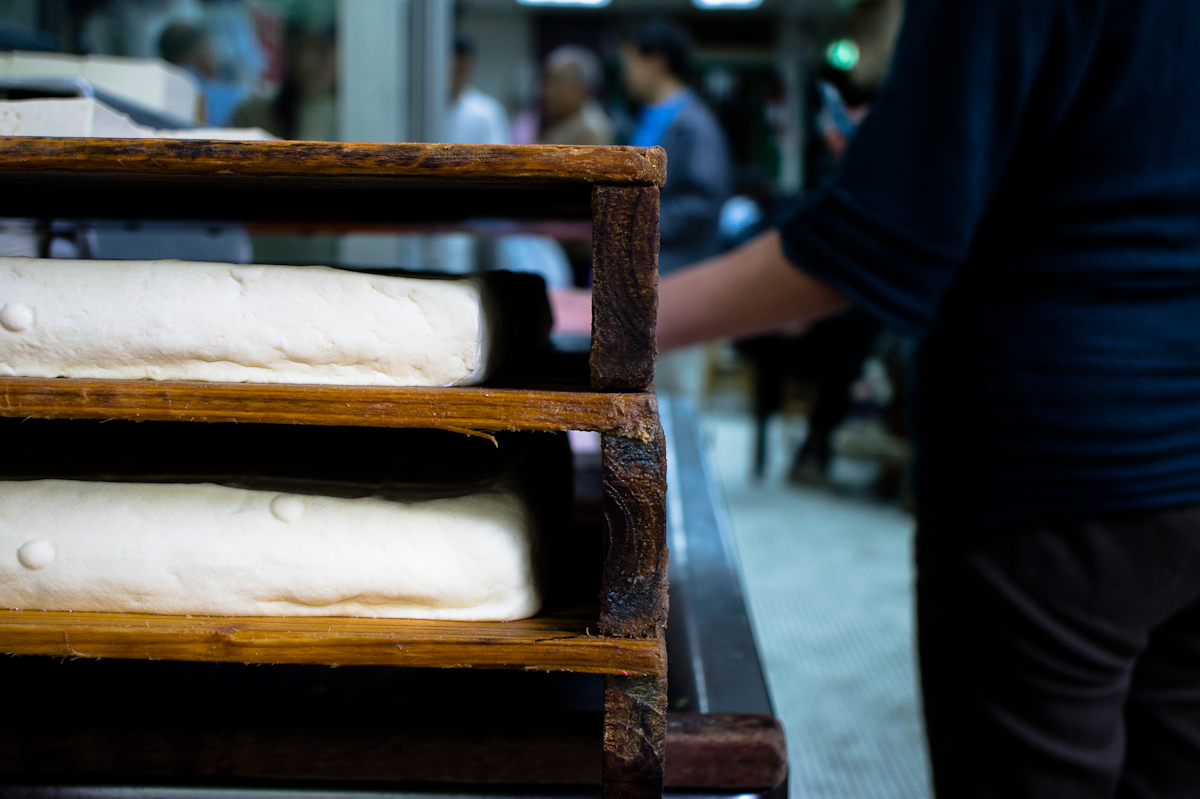 Stacks on stacks.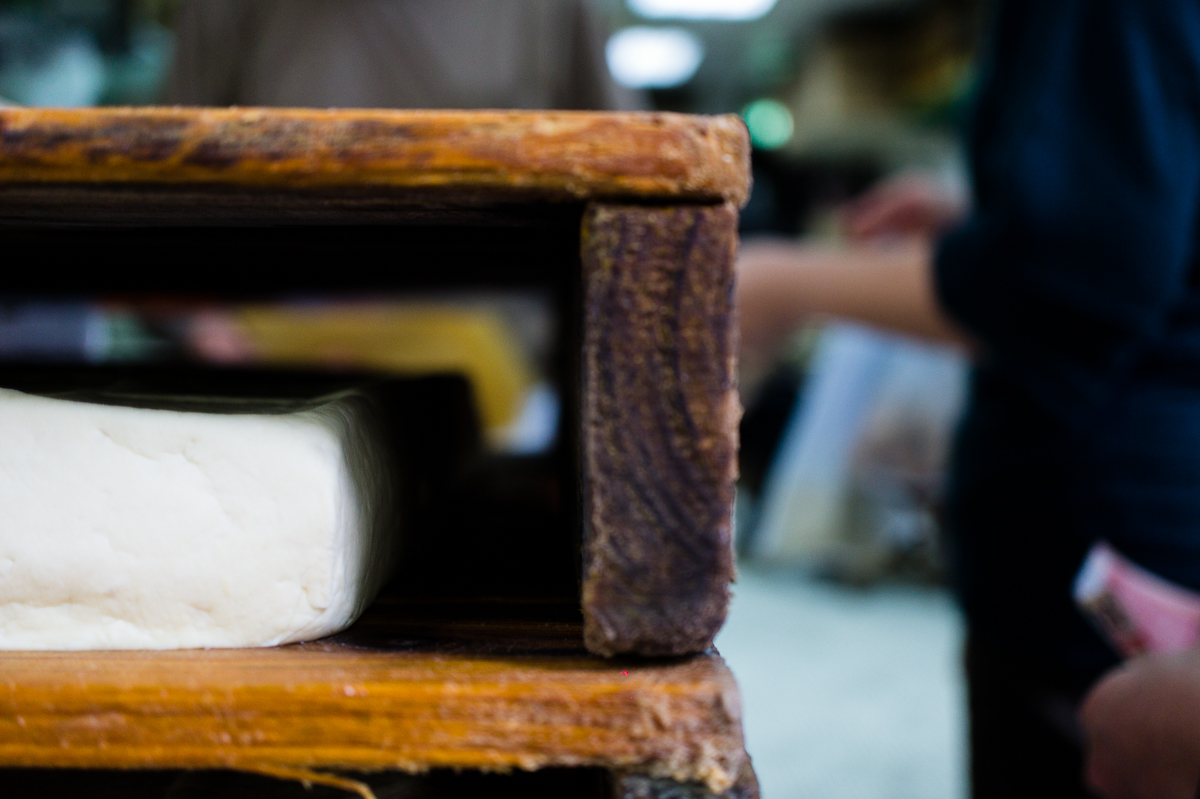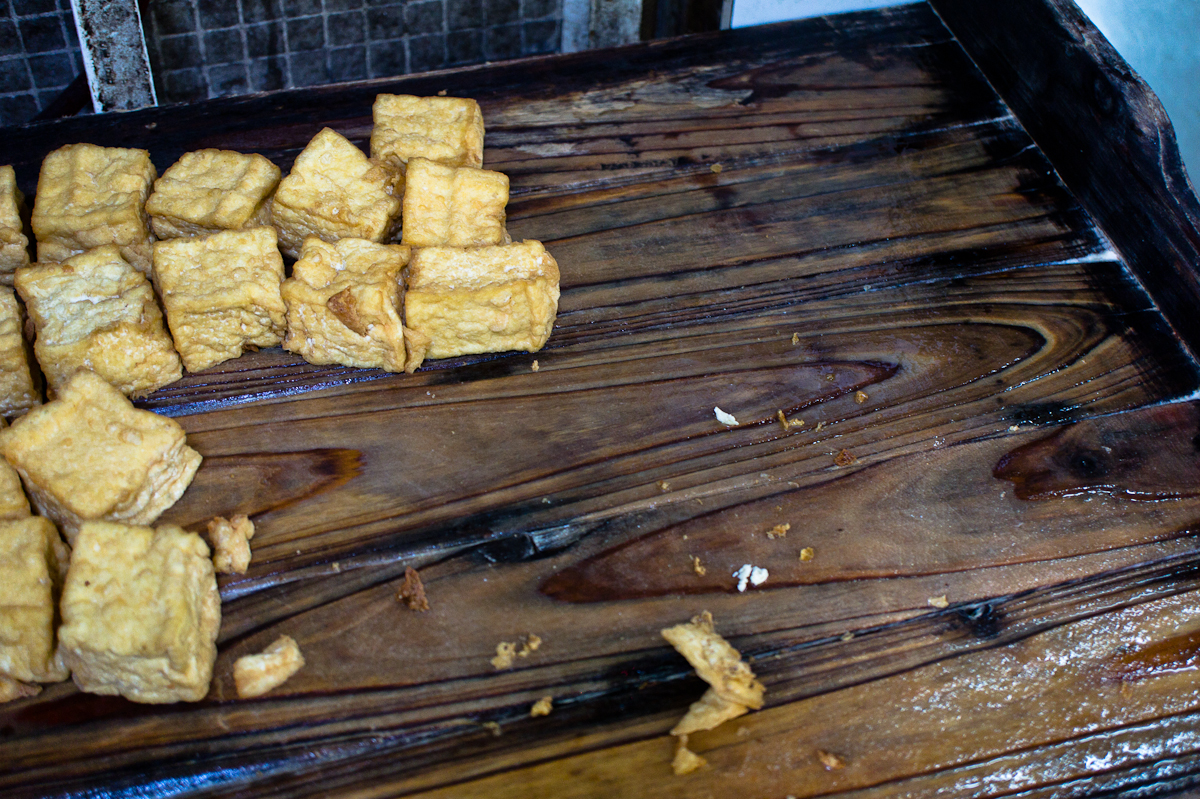 Fried Tofu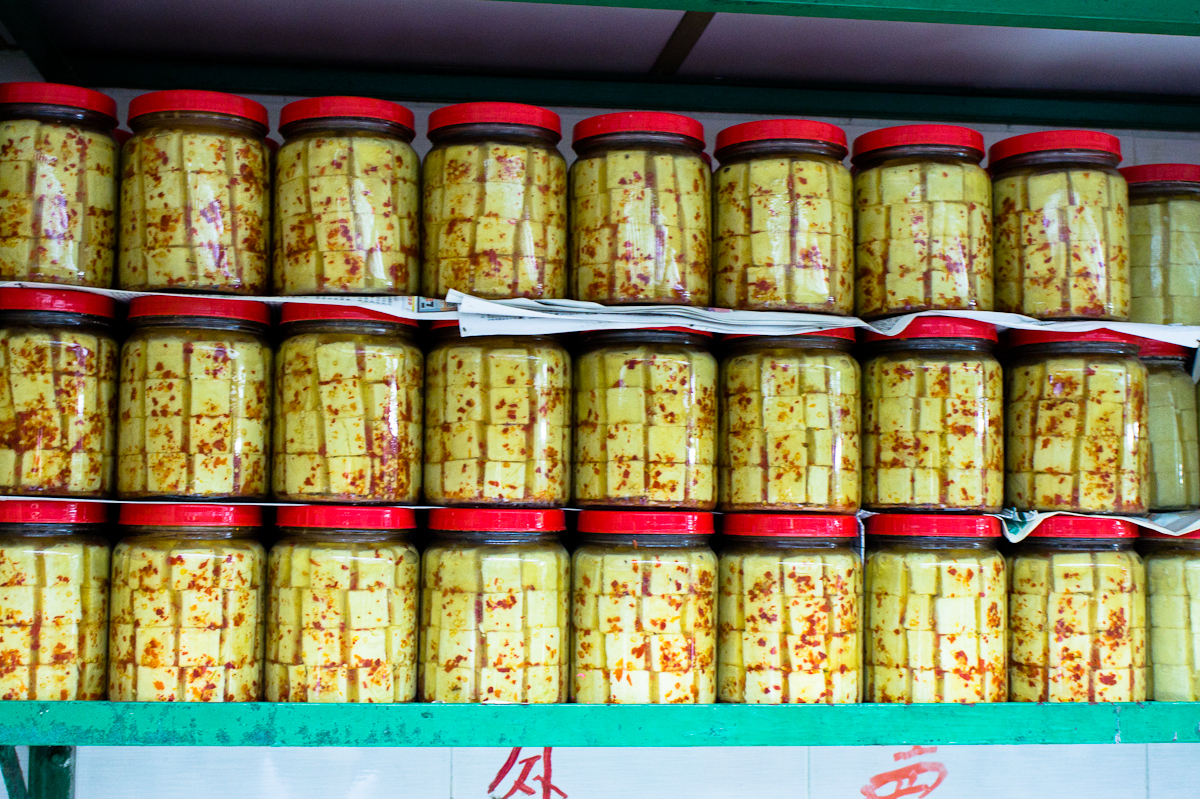 Spicy Fermented Soy Bean Paste: used as a sauce in Chinese cooking.
451 Shun Ning Rd, Cheung Sha Wan, Hong Kong
p: 852.2386.7743